We LOVE nothing more than getting crafty with items from Nature. I love getting the kids to go out and "find things" and for us to come home and make something fun or pretty out of it. Autumn is a perfect time of year for this, with all it's Autumn Leaves, Pinecones and acorns!
Here are some of our favourite Nature Crafts for you.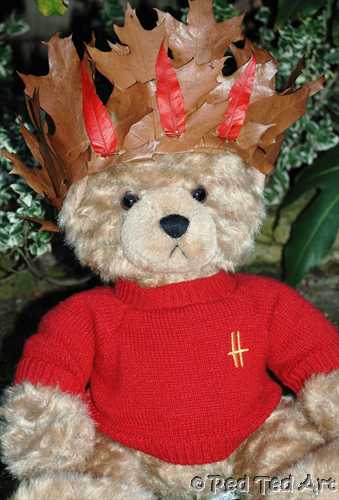 This is one of my favourite Autumn Crafts, but you can of course make these all year round. I love making the most of all the Autumn colours for this craft AND that is a craft that you make whilst out and about. Literally all you need is LEAVES! Easy peasy.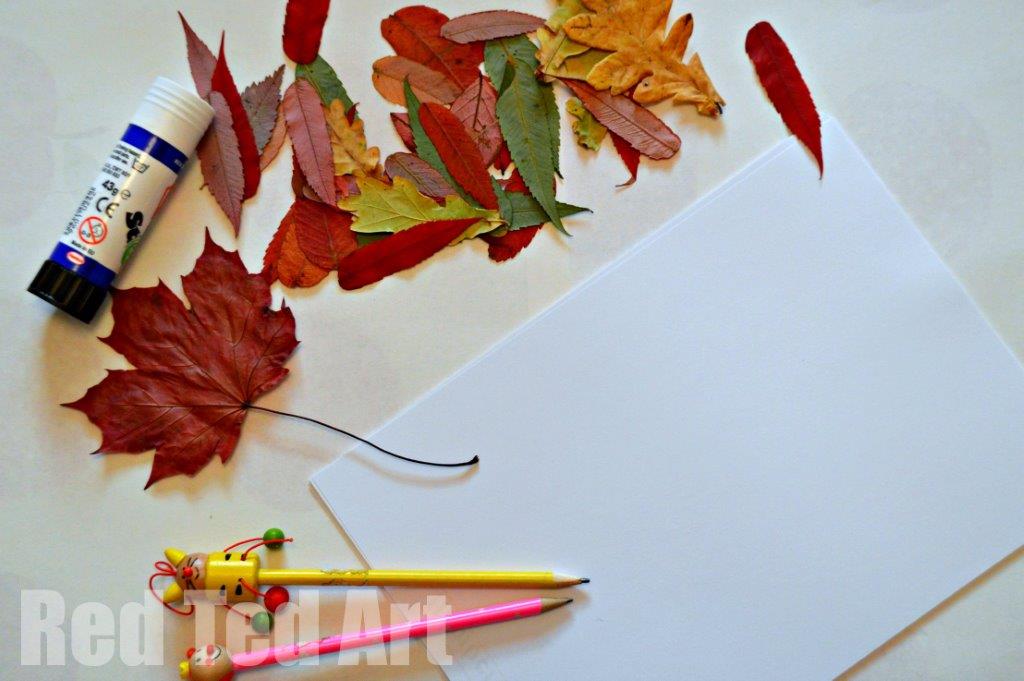 Or try your hand at Leaf Collages. A great way to get kids collecting leaves (try and find as many different shapes and colours, smaller ones work better for working with back home) and come back to create. We have more info on stimulating creativity in your children over on Red Ted Art.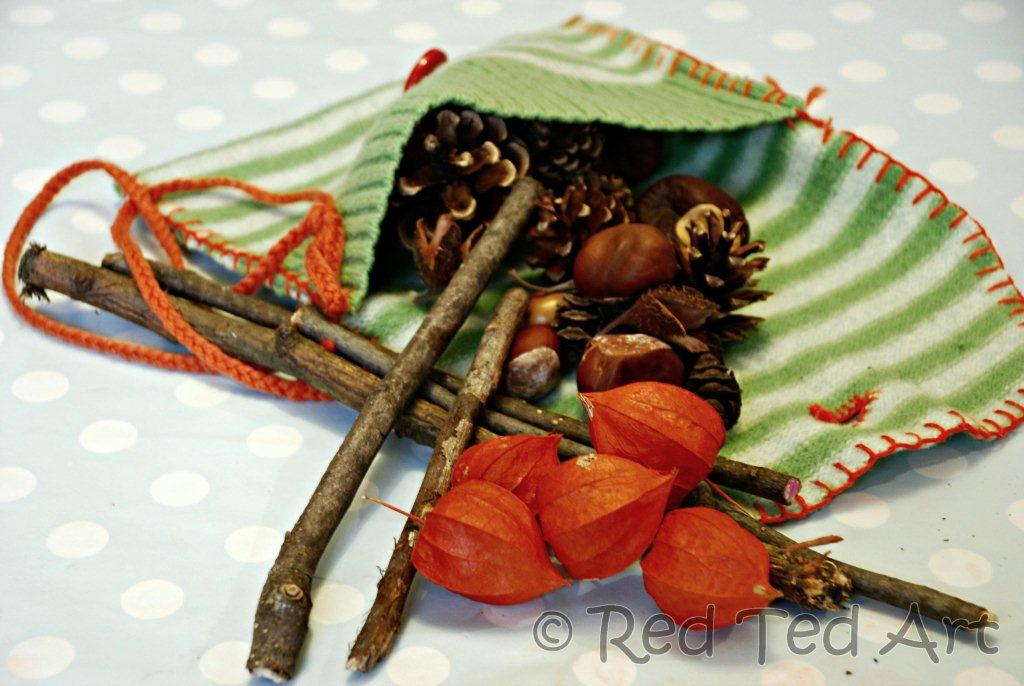 In this post, I shared an "Autumn Mobile" – but the principle remains the same for all seasons – go out, explore, see what you can find and come back and make a seasonal mobile from what you have gather. Make again a few months later and see how the seasons change. Makes a nice alternative to a Nature table. Especially, if you don't have the space for a nature table!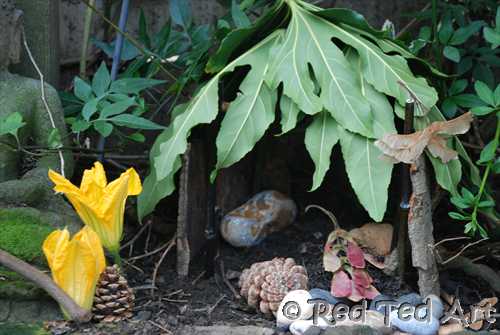 Fairy House (or Elf House!)
We LOVE making fairy houses… such a cute way to explore nature. What things can you find in you area that makes a good house? Great for "building" skills and experimenting how to put things together.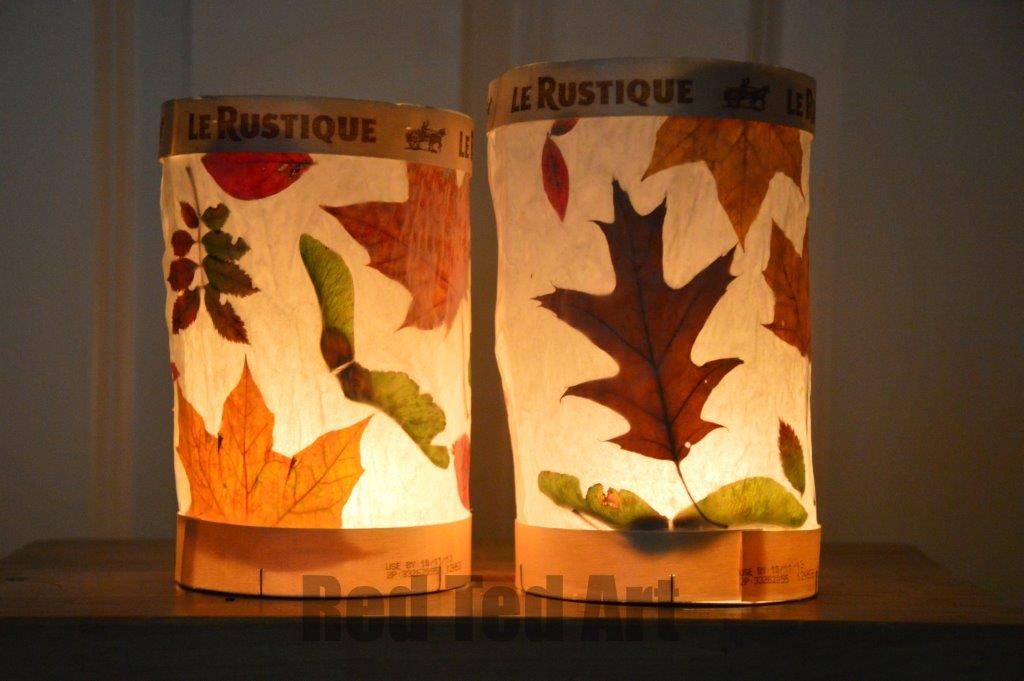 More glorious leaves. These turn your leaves into magical lanterns to brighten up your dark afternoons. Surprisingly easy to make too!
You will find more nature crafts in my popular Kids Craft Book… Red Ted Art the book! Why not give it as a gift this year? If you add it to a "Basic" and "Jazzed up" Craft Kit you will have a very special gift indeed. Give the "Gift of Creativity" this year, instead of adding to the Toy Mountain!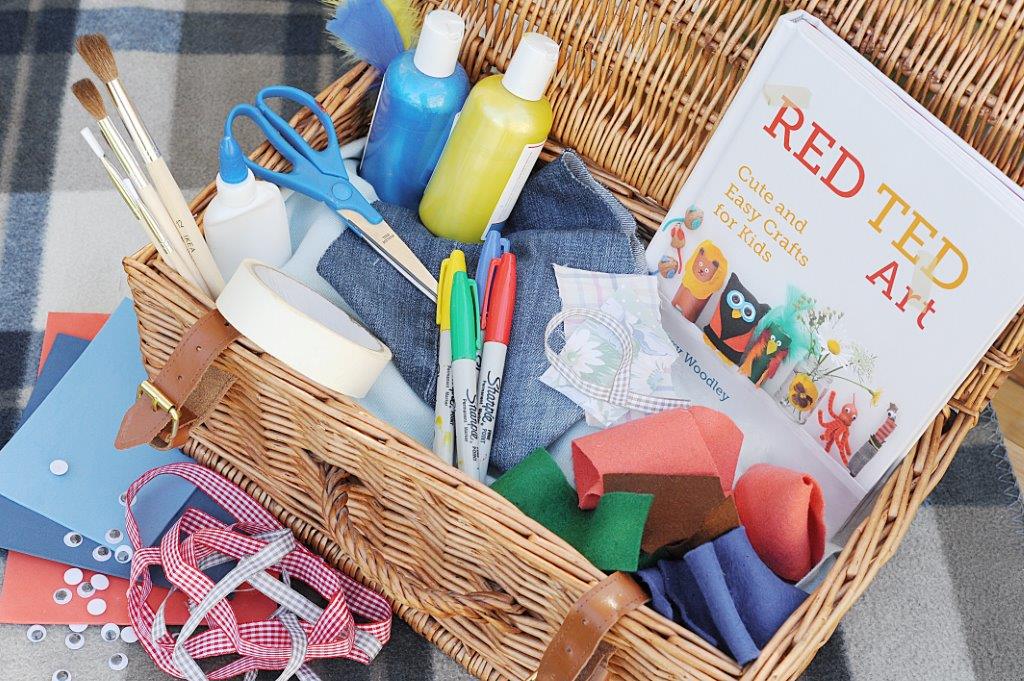 Wishing you a very Happy Autumn and Winter Season!