For this post, I have put together a collection of the best baby bouncers currently available. For all my recommended baby product guides, with top picks, see my list of newborn essentials.
Our Top Pick
My top pick is the Ingenuity Morrison Cradling Bouncer as it is affordable and will last until baby can sit unaided. It also has great customer feedback.
Show Today's Top Deals
These are today's top deals and bestsellers for baby bouncers.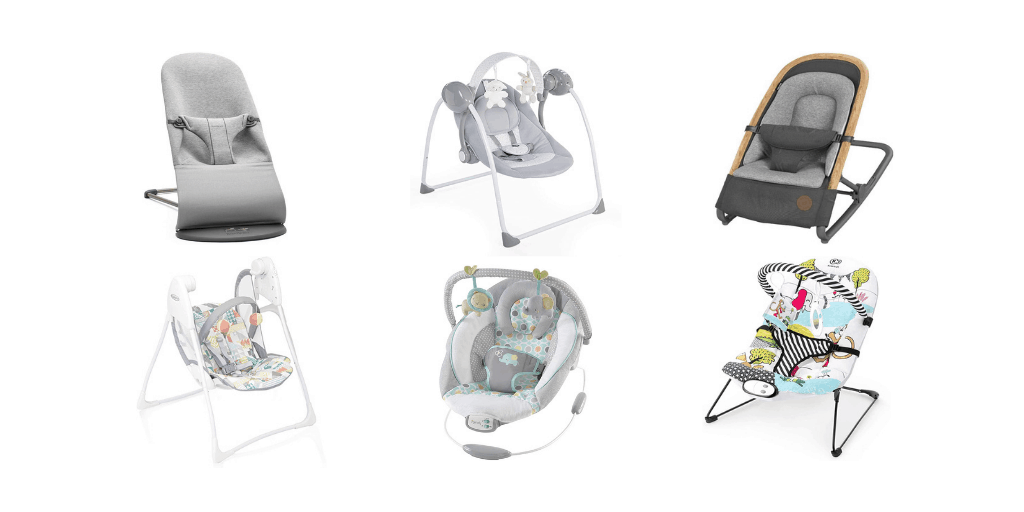 ---
Baby bouncers and swings are the perfect solution for new mums to get some hands-free time. They are safe and secure and perfect for soothing and relaxing baby.
We've put together our top 10 picks of the best baby bouncers and swings on the market, which all have excellent customer reviews.
Mums-to-be or new parents will also find our guide to the Top 100 Baby Products super useful.
So here is my list of the the best baby bouncers.
BABYBJÖRN Bouncer Bliss
Discount - Save £42.00
This ergonomic baby bouncer is stylish and space saving.
Ingenuity Morrison Cradling Bouncer
Discount - Save £12.50
Cradles and bounces baby in super soft plush fabrics.
Fisher-Price Infant To Toddler Rocker
Starts out as an infant rocker and as your baby grows turns into a toddler rocking chair.
Graco Baby Delight Swing
This baby swing is perfect for both nap time and playtime.
Chicco Swing – Relax&Play Cool Grey
Discount - Save £5.05
The perfect swing motion for sweet relaxation.
Red Kite Baby Linen Cozy Bouncer
A gorgeous bouncer that is perfect for both playtime and nap time.
Kinderkraft Baby Bouncer- Smartfun
Bright, graphic print bouncer with sensory toys to encourage play.
Maxi-Cosi Kori 2-in-1 Baby Rocker
Stylish rocker with plush materials and super soft padding.
mamaRoo4 infant seat
An infant seat which bounces up and down and sways from side to side.
Joie Serina 2-in-1 Swing Rocker – Tile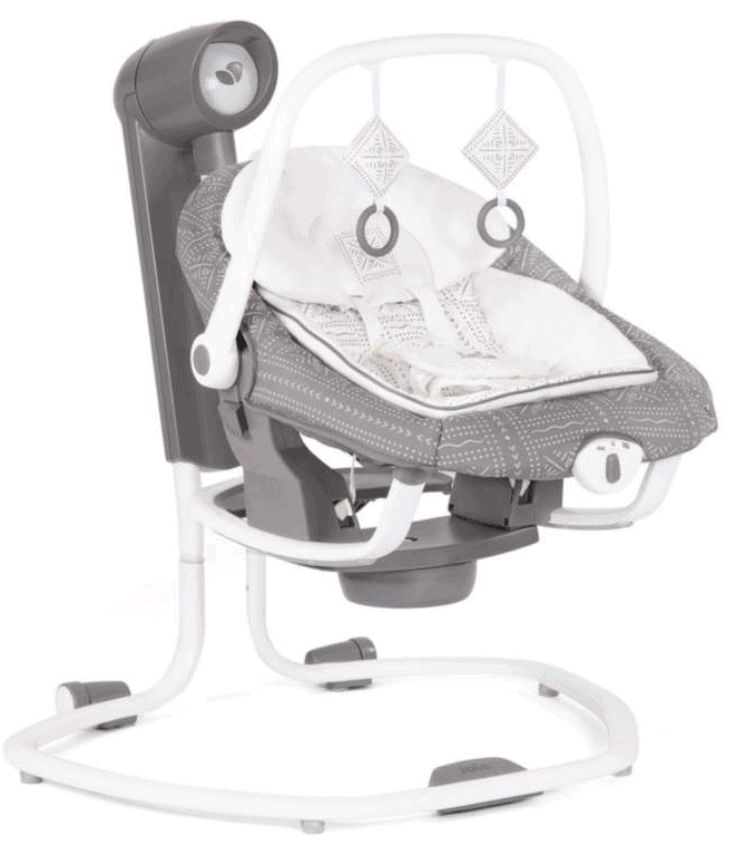 A baby soother seat that swings and sways.
Today's Top Deals & Bestsellers
Discount - Save £5.00
1
Discount - Save £1.50
2
When can I put my baby in a bouncer?
Most bouncers and baby swings are suitable from birth. Please check manufacturers guide.
Newborns require a recline function so baby can nap, but they should not be used for overnight sleep.
Some baby bouncers can be converted into chairs or rockers for toddlers.
What type of baby chair is best?
This is down to personal preference. There are plenty of options from bouncers to rockers or swings with music.
Most baby chairs are too bulky to fold away after each use, so it is important to find a one that you have space for and don't mind looking at on a daily basis.
Warning: Never put your baby bouncer on an elevated surface such as a worktop or table.
I hope this list of the best baby bouncers was helpful.
If you think I left any out that should be included or have a suggestion for a future article, let me know in the comments below.
Nicola
Baby Products – Buyer Guides
Sleeping & Nursery
Feeding
Toiletries & Nappy Changing
Clothing
Travel
Playtime
Baby Extras