Stories With Santa, Train Ride and Festive Treats For Kids At Loch Lomond Shores Only £2.75 Each
This year Santa has come out of his grotto and is spending time on his very own train.
Why not come along to join Santa and hear one of his special Christmas tales whilst tucked under a cosy blanket on board his train?
Each child will receive a sweetie from Santa alongwith a hot drink and mince pie, and of course the big kids will get a hot drink and mince pie too!
We've found a deal that saves 39% on family ticket for four – only £2.75 each! Be quick, the family tickets are selling very fast!
CLICK HERE FOR MORE INFORMATION OR TO BOOK ONLINE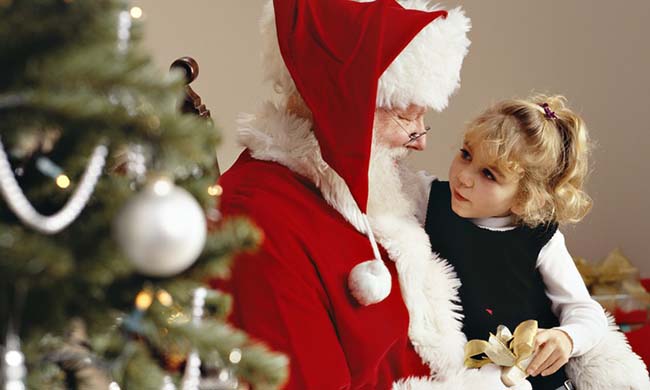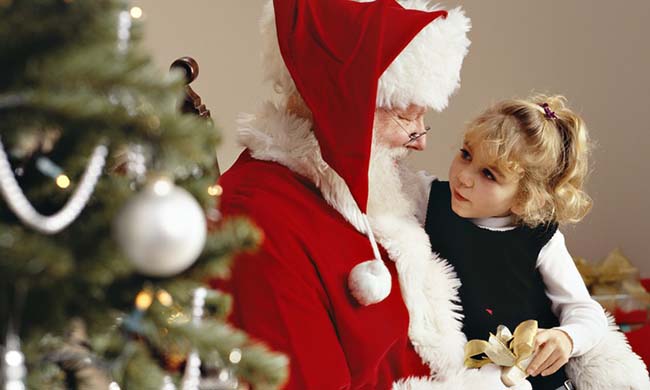 What you get
Kids of all ages can take a seat on the Santa Express (usually £4.50 each) and snuggle up under a warm, provided blanket. Each will receive a sweetie each, while all involved can enjoy a hot drink and mince pie as Santa regales them with his wonderful Christmas tales.
The Santa Express runs from 11am to 5pm at weekends, and departs from and returns to The Gateway Centre at Loch Lomond Shores.
Valid Sat and Sun 11am-5pm. Valid Mon and Tue 11am-5pm, 22-23 Dec only.
About Loch Lomond Shores
A popular visitor destination located in the Scottish Highlands Loch Lomond Shores welcomes guests from near and far to 'shop, eat, play – naturally'. The venue is home to outdoor activities such as Segway riding, canoeing and bush walks; excellent shopping and dining opportunities; the magical Loch Lomond Sea Life aquarium; indoor play centre complete with ball pools and slides; and beautiful vistas out over the picturesque loch.
Loch Lomond Shores has scored an impressive 4 out of 5 on Tripadvisor.
How to buy
CLICK HERE FOR MORE INFORMATION OR TO BOOK ONLINE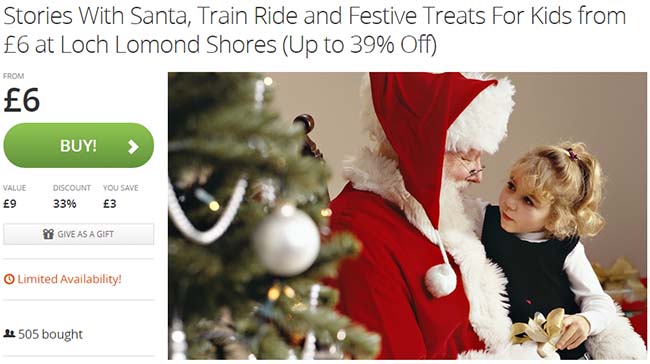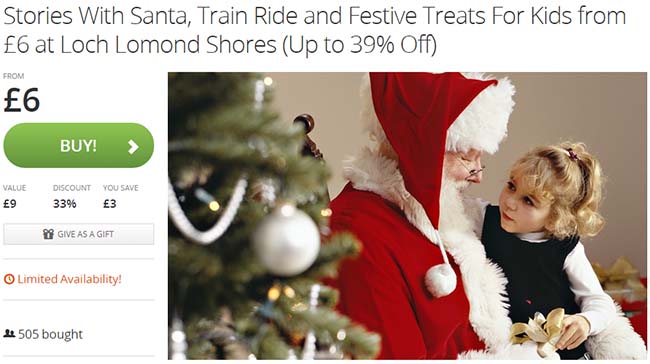 Where is Loch Lomond Shores?
Stories With Santa
The Fairground, Loch Lomond Shores, Balloch Glasgow G83 8QL
It's a 35-40 minute drive from Glasgow.