Here's a stunning Isle of Wight holiday rental we found using FamilyBreakFinder's new Rentals Finder search tool. The tool compares millions of rental properties across the world, bringing you the best from dozens of different sites, including Booking.com, TripAdvisor and HomeAway.
Woodland Log Cabin On The Isle Of Wight, Close To Beach, Heated Pool & Sauna – Sleeps 6

ISLE OF WIGHT RENTALS
This cosy log cabin is set in a tranquil quite setting and really is a home from home with the added luxury of your own heated swimming pool and sauna!
The accommodation sleeps 4 adults and 2 children. The cabin is situated in a secluded area surrounded by woods and green land, yet not far from the beach and character shops of Ryde.
The Garden Cabin is a wooden building full of its own character. It has one cosy double bedroom and bunk bed room on the ground floor and then up in the eves it has another small room that can sleep two children over the age of 10 and under 15 – perfect for the children. With a family bathroom, lounge and small kitchen which is equipped with crockery ,cutlery and cooking equipment.
Your swimming pool is heated throughout the year… In the summer the pool house can be opened up to the garden with its four sets of french doors, all of which can be locked to keep little ones safe, and in the cooler months closed to an indoor pool. The sauna is set along side the pool.
It's available in the April half term (1st – 8th) and plenty of other dates throughout 2016 and into 2017 if you're not tied to school holidays – price for April half term is £794 for 7 nights – that's just £132 each!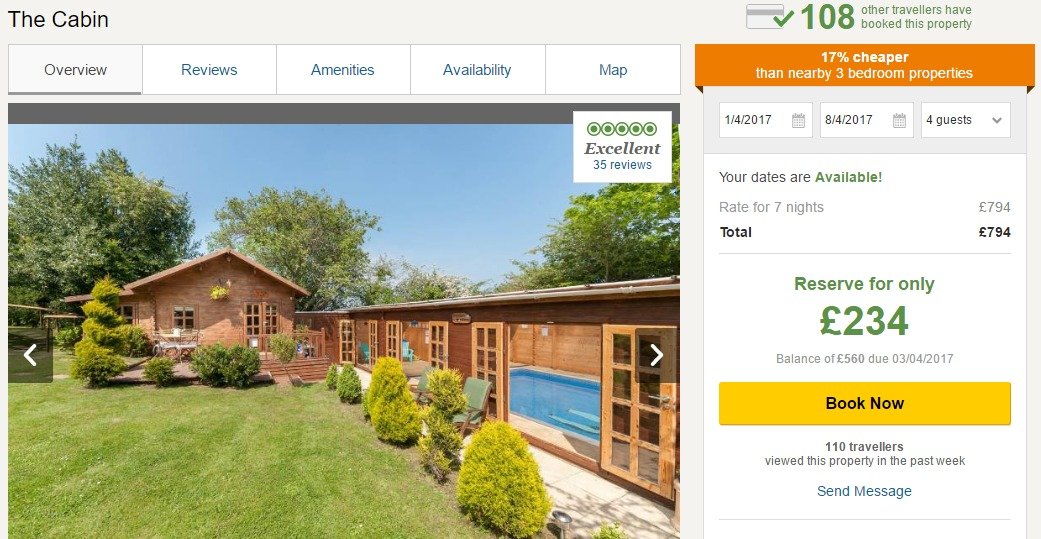 ISLE OF WIGHT RENTALS
Looking for cheap car hire?
If you are looking for car hire you should check out our car hire comparison tool! It cross compares all the cheapest vendors for any booking, and sometimes the same product can be offered by a third party for a fraction of the cost.
If you want to explore the Isle Of Wight during your stay, then how about this cheap hatchback from just £158 for the week >
Example booking below for April 1st – April 8th, 2017 (half term) – prices from just £158

BOOK CAR HIRE
Photo Gallery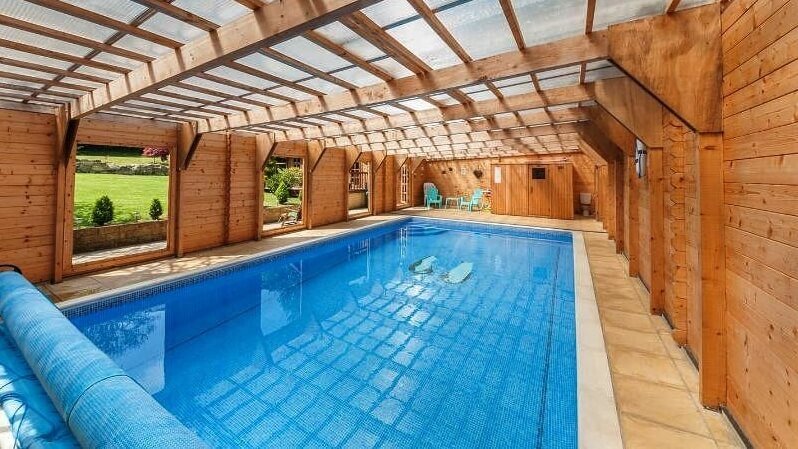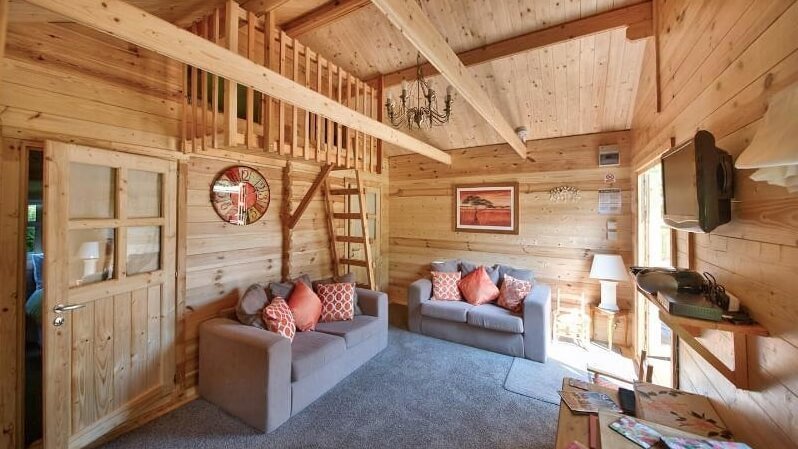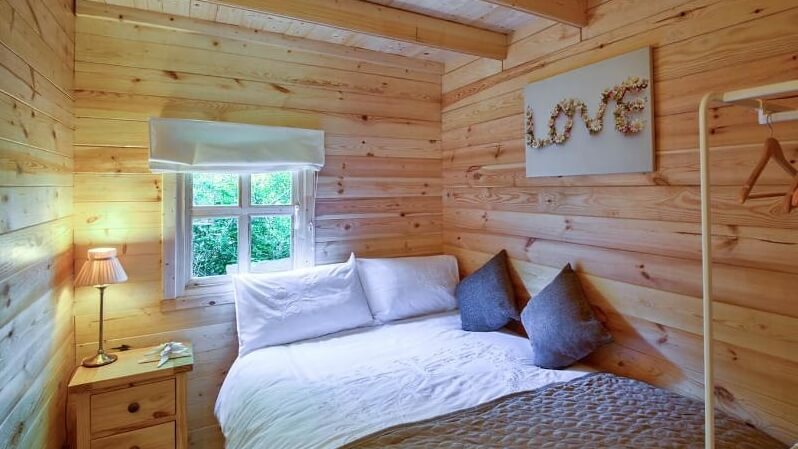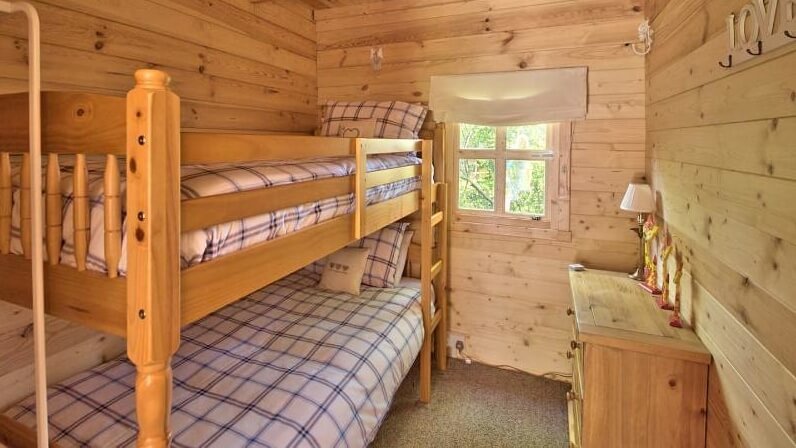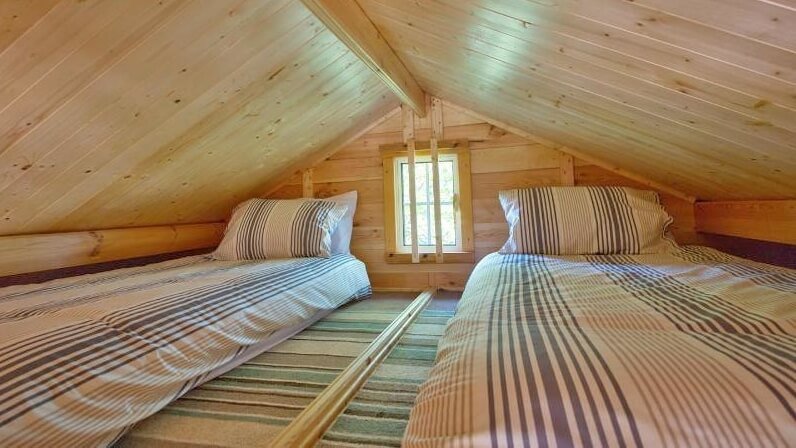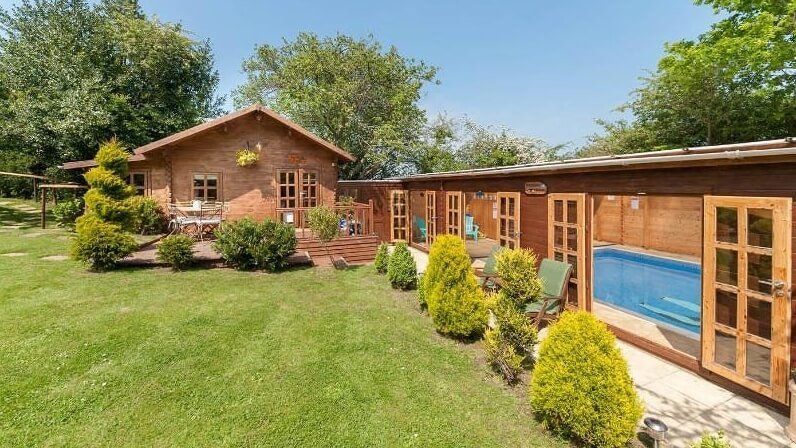 ISLE OF WIGHT RENTALS
BOOK CAR HIRE