Check out this Groupon deal for a self-catering stay at a traditionally decorated hotel placed on the banks of the River Seine and boasting scenic views…
Included in all options: Self-catering stay valid for arrivals between 1 Nov 2016-31 Mar 2017 – looks to cover Feb half term too, bonus!
Option 1: One-bedroom apartment stay for up to four people
£70 for 2 nights, valid Sun-Thu
£100 for 2 nights, valid Fri-Sun
£85 for 3 nights, valid Sun-Thu
£120 for 3 nights, valid Fri-Mon
Option 2: Two-bedroom apartment stay for up to six people
£85 for 2 nights, valid Sun-Thu
£120 for 2 nights, valid Fri-Sun
£100 for 3 nights, valid Sun-Thu
£135 for 3 nights, valid Fri-Mon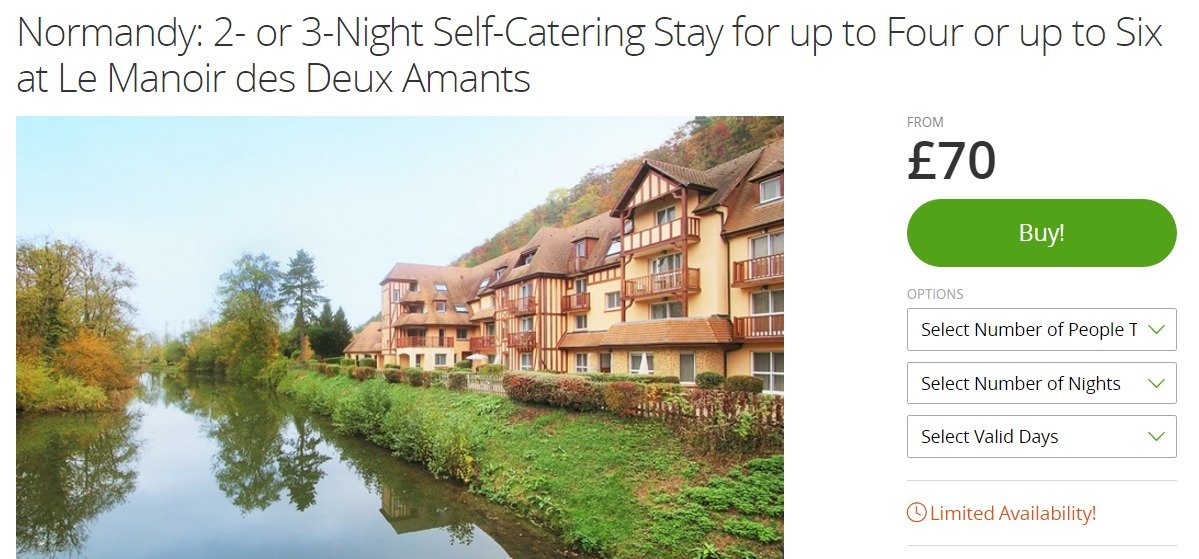 BOOK NORMANDY BREAK
About the hotel:
Situated between a cascade of green trees and the twinkling waters of the Seine, Le Manoir des Deux Amants (rated 4/5 on Trip Advisor) has been awarded a Trip Advisor Certificate of Excellence, so you're in safe hands here! This hotel invites holidaymakers to follow the river's course and discover Normandy's inspiring forests and impressive buildings such as Château Gaillard.
Guests are welcomed to spacious apartments featuring self-catering conveniences such as fully equipped kitchens with hot drink-making facilities and fridges, as well as airy living areas featuring TVs and DVD players.
Leisure moments may be spent in the games room kitted out with a pool table and table tennis table, while the indoor heated pool and whirlpool offer the chance for taking a dip.
About Upper Normandy:
This region is made up of a lush land of orchards having plenty of local produce and verdant grounds studded with tranquil villages, home to chateaux featuring fairy-tale-like towers. After visiting the specific local attractions, guests may enjoy a plethora of outdoor activities ranging from golf to fishing and canoeing.
Travellers may head to the capital of Upper Normandy, Rouen, where they may visit the famous Church of St. Joan of Arc with its colourful stained glass, or the Rouen Cathedral boasting high spires. Further on, holidaymakers may explore the local villages which weave down the banks of the Seine, such as Giverny, offering the chance to visit the green-shuttered former home of Monet and its vivid garden with weeping willows and a haze of purple water lilies. Local history and heritage is displayed by an array of antique structures such as Jumièges Abbey or Fontenelle Abbey, two Benedictine monasteries placed in two different communes of this region.
Looking for cheap flights?
Check out our brand new flight comparison tool, and see how much you can save! We've found these cheap flights from London > Paris Charles de Gaulle (nearest airport to Normandy) from just £69 per person during the February half term!
Co-ordinates with cheap Normandy self catering break above 🙂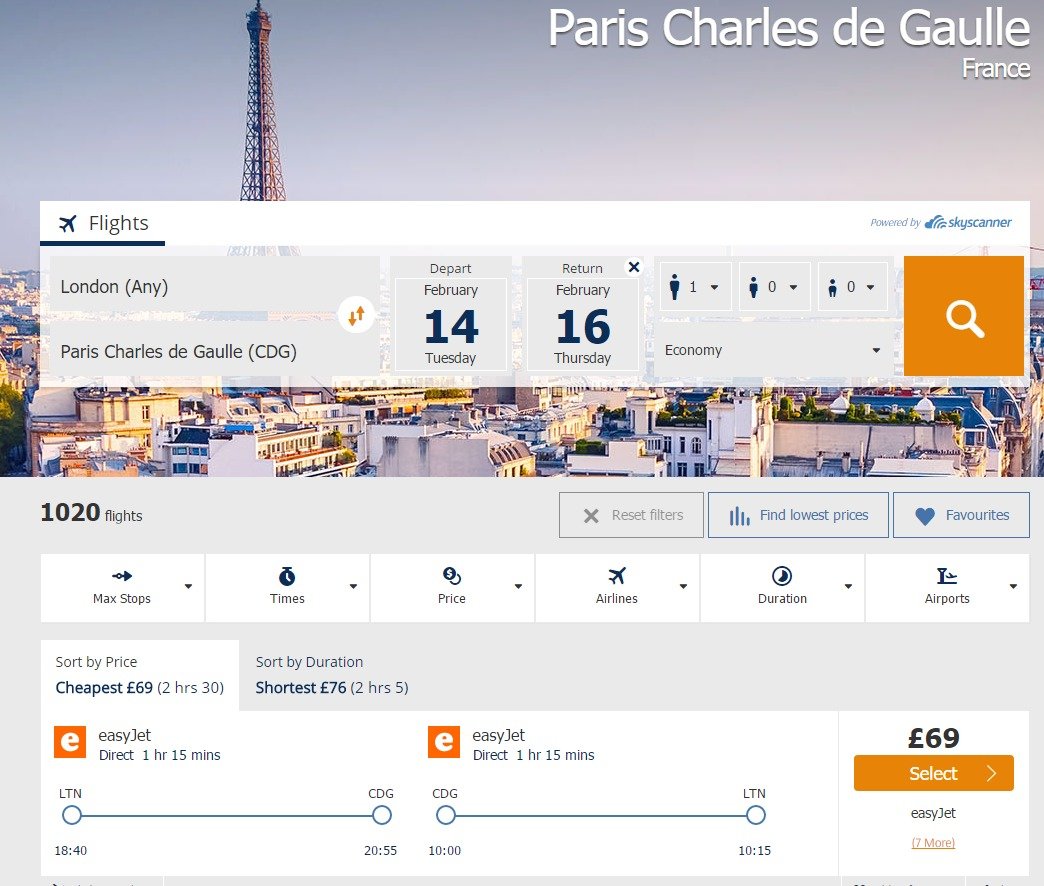 BOOK FLIGHTS
Looking for cheap car hire?
If you are looking for car hire you should check out our car hire comparison tool! It cross compares all the cheapest vendors for any booking, and sometimes the same product can be offered by a third party for a fraction of the cost.
Co-ordinates with cheap Normandy self catering break and flights above 🙂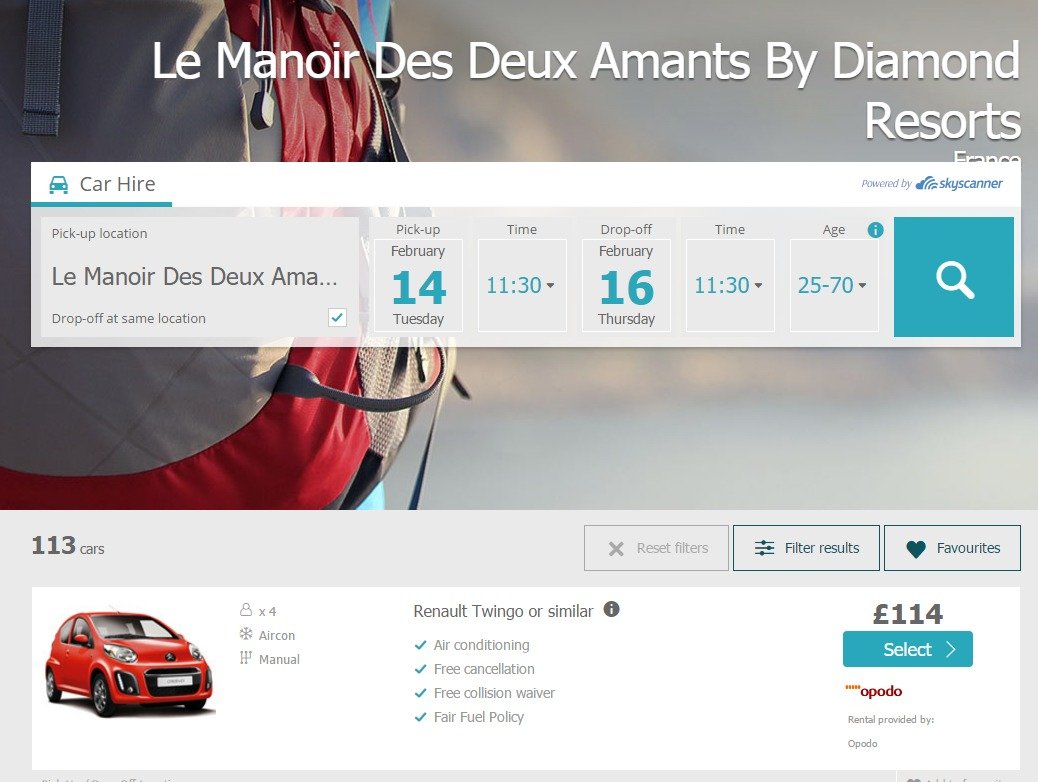 BOOK CAR HIRE
Photo gallery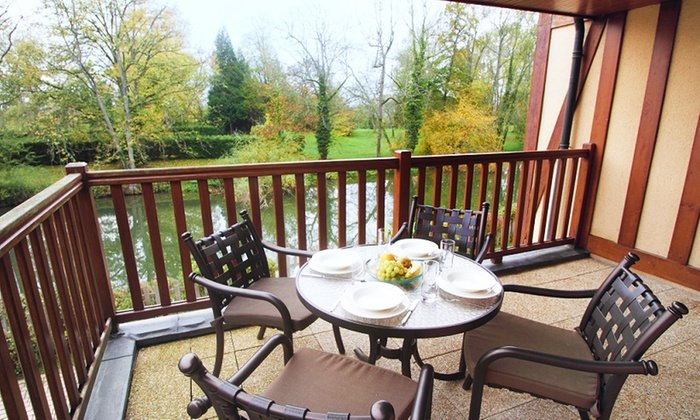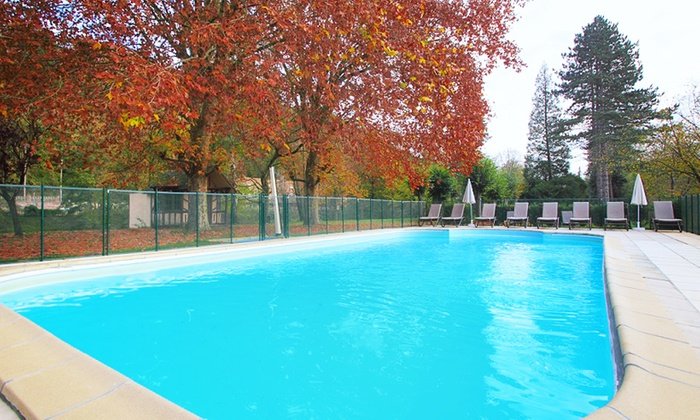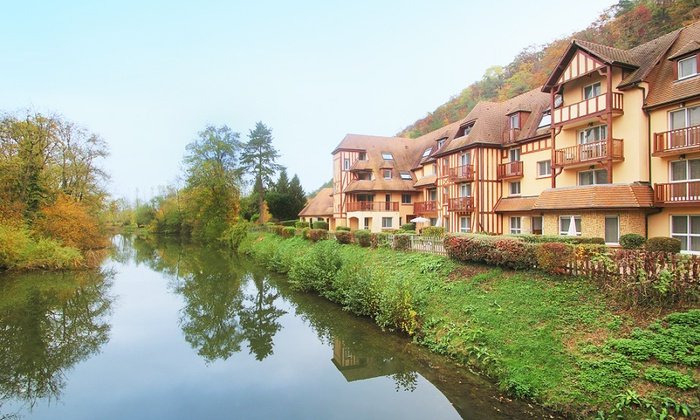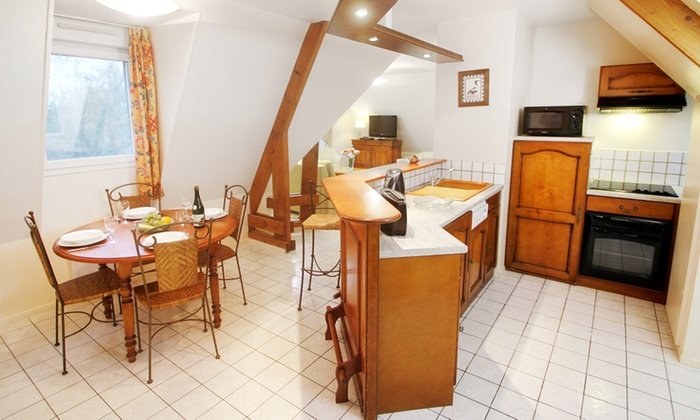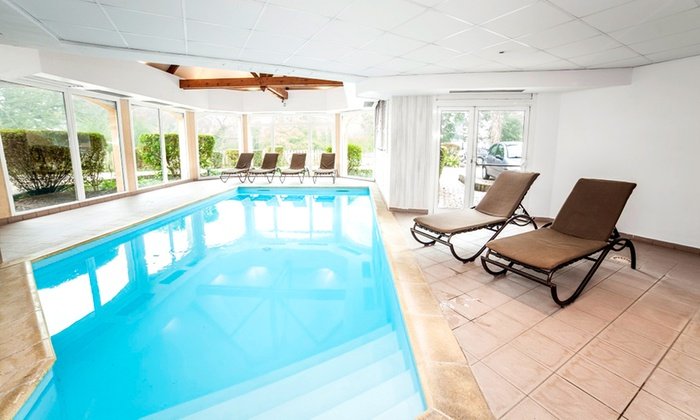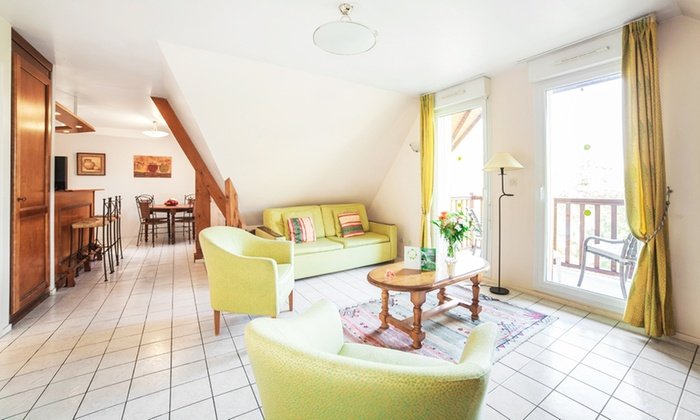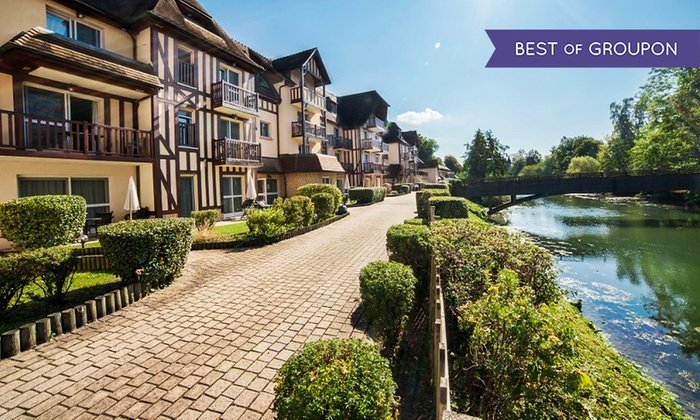 BOOK NORMANDY BREAK
BOOK FLIGHTS
BOOK CAR HIRE