How about a lovely 4 night family break in the beautiful town of Colmar. Using our Holiday Rental Tool, have found this cute duplex right in the middle of town.
Colmar is a town in the Alsace region of northeastern France, near the border with Germany. Its old town has cobblestone streets lined with half-timbered medieval and early Renaissance buildings. The 13th-century, Gothic Eglise Saint-Martin church stands on central Place de la Cathédrale. The city is on the Alsace Wine Route, and local vineyards specialize in Riesling and Gewürztraminer wines. It also has lots of local attractions for everyone.

Complete your trip with our flight finder tool, guaranteed to get you to your destination for the best price possible.
BOOK HOLIDAY RENTAL
BOOK FLIGHTS
BOOK CAR HIRE
Example booking:
All dates available
4 nights
Total Price with Car Hire : £573 = £143.25 pp
Total Price with Train Fare: £443 = £110.75 pp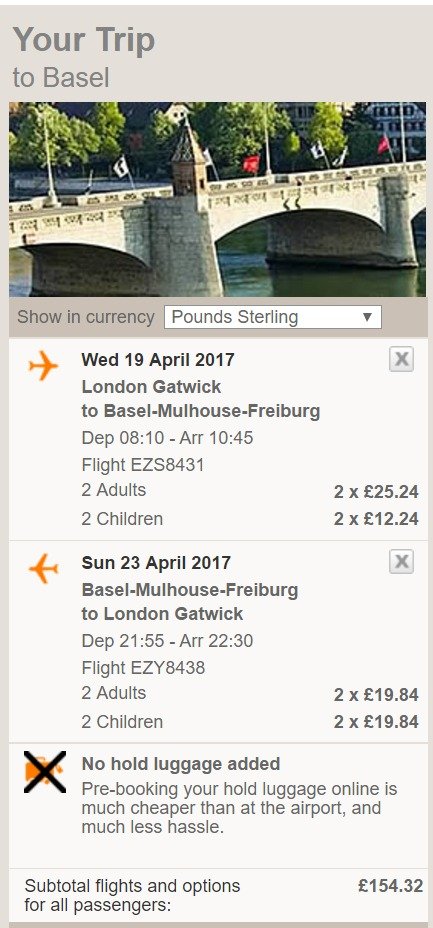 Fancy a car to take you further afield?
Prices are great for this area.

Dont Drive or don't want to! You can get the train from Basel to Colmar for around £9 per person and Although close to the station, they will gladly pick you there and take you to your accommodation free of charge
The apartment opens onto a living room:
Furnished accommodation Apartment for 2 to 4 people
This apartment of 30m2, completely renovated and newly equipped in autumn 2012 to comfortably accommodate 2 to 4 people.
It is located on the second floor of a building with elevator.