We found you an amazing 4 Star holiday during the February school holidays from just £584 per person with Thomson at the gorgeous La Palma & Teneguia Princess in Fuencaliente, Las Palma. This Hotel has a rating of 4.5/5 rating on TripAdvisor.
This deal is based on 2 adults and 2 children, (can be tweaked to suit your family size) for 7 nights, all inclusive and includes flights, accommodation, ATOL protection, a massive 20kg baggage and transfers.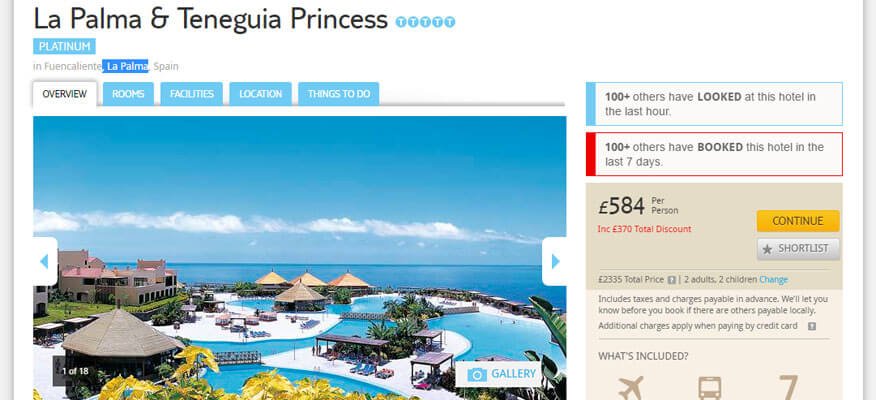 Package Summary:
Travel Duration: 7 nights
Date: 12th February 2017
Departure from London Gatwick
Other dates and airports possible – adjust search
Board basis – All Inclusive
4 Star Hotel
4.5/5 rating on Trip Advisor
ATOL Protected Package
Example based on 2 adults and 2 children
20kg hand luggage per person
Coach Transfers
More about your hotel
Pools are a major focus in this complex, with 11 in all, featuring indoor and outdoor pools and even has pools with bridges over them. This cliff-top hotel is an amazing place to get away and relax. When you want to get out and about, though, there's a bus stop outside.
The rooms are traditionally styled suites and all feature a balcony or terrace with views of the Atlantic Ocean.
Price Breakdown
Total Price £2335 this is based on 2 adults and 2 Children.