Looking to pass on your Potter love to your little wizard-in-training? They make the perfect Harry Potter gift.
In this round of the best Harry Potter Baby Clothes I'll show you there's something for every little Muggle-born baby.
Let's get going!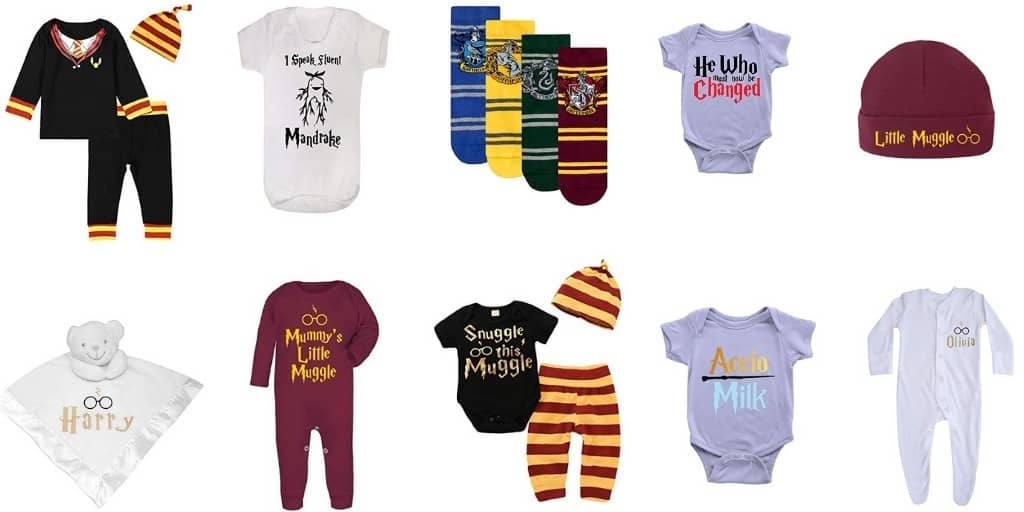 Muggle Baby Set
The complete Potter look!
3 or 4 PC set with romper, trousers and hat.
Parents love this one! From 75 ratings, 78% give it 5 stars!
Toddler 3 Piece Set
Super cute with romper, pants and headband.
Loads of different designs available.
Great reviews. From 90 ratings, 88% gave them 4 or above out of 5!
Baby Rompa Suit
Mummy's Little Muggle Baby Vest
He Who Must Be Changed Babygrow
Little Muggle Baby Beanie Hat
Mandrake Baby Vest
Accio Milk Babygrow
Harry Potter Kids Hogwarts Socks Pack of 4
Personalised Baby Wizard Sleepsuit
Looking for more Wizard night wear? See my guide to the best familybreakfinder.co.uk/best-harry-potter-dressing-gowns/.
Personalised Baby Wizard Comforter Blanket with 3D Teddy Bear
No products found.
We Solemnly Swear That We are Up to No Good Novelty Baby Vest
Related: Best Harry Potter Pyjamas
Where To Buy
Etsy
Fantastic selection of handmade Harry Potter Baby Clothes with over 250 items.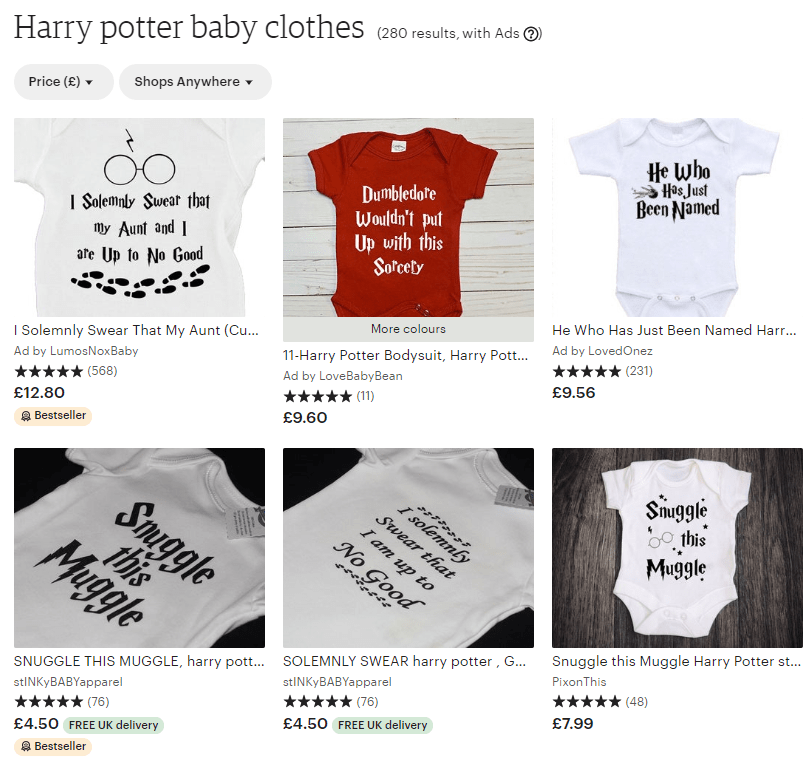 eBay
Over 200 Baby Outfits and baby sets on eBay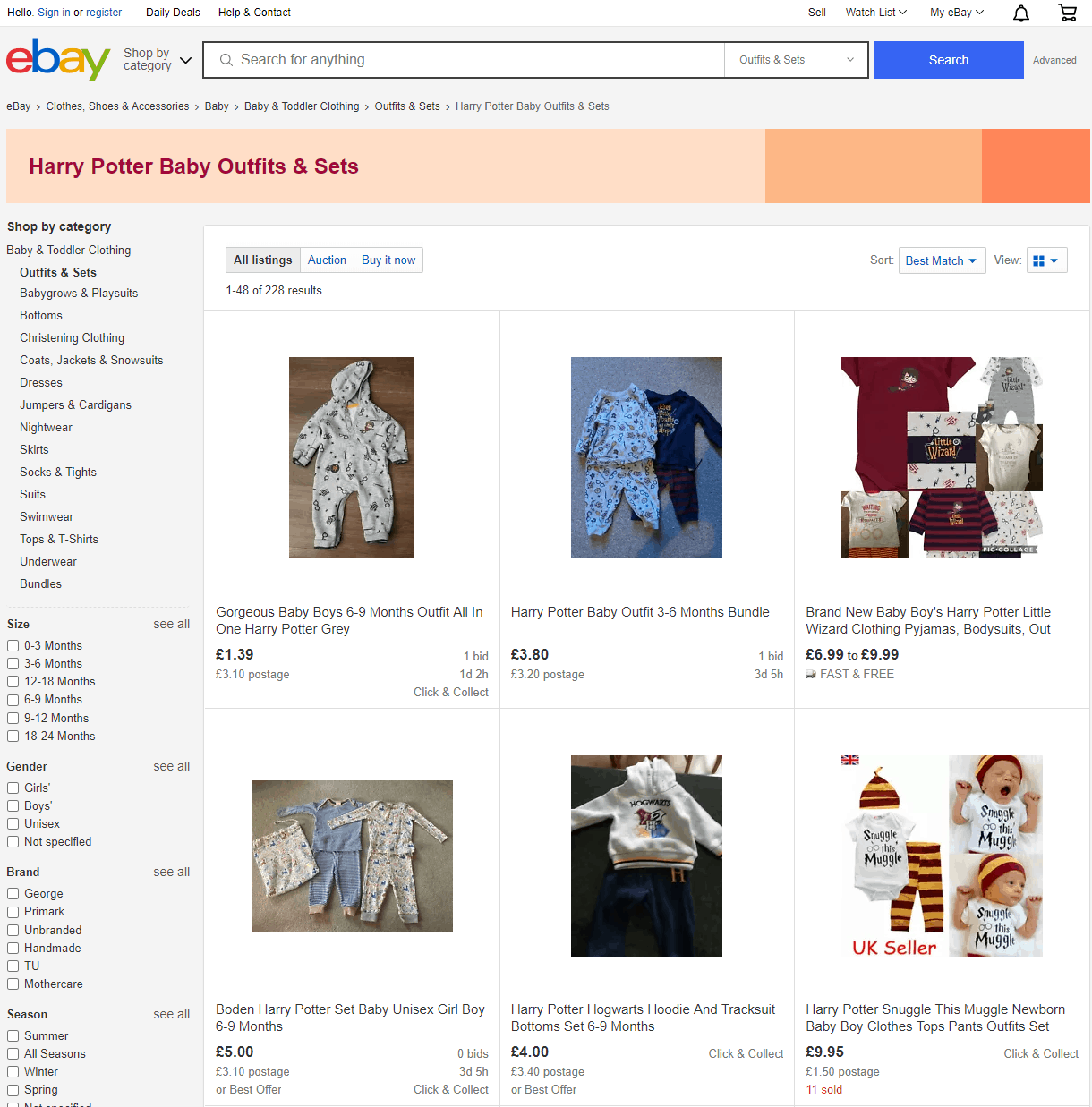 Boden Harry Potter
Aimed at a slightly older age Boden have a fantastic selection of high quality Harry Potter clothes for toddlers and children.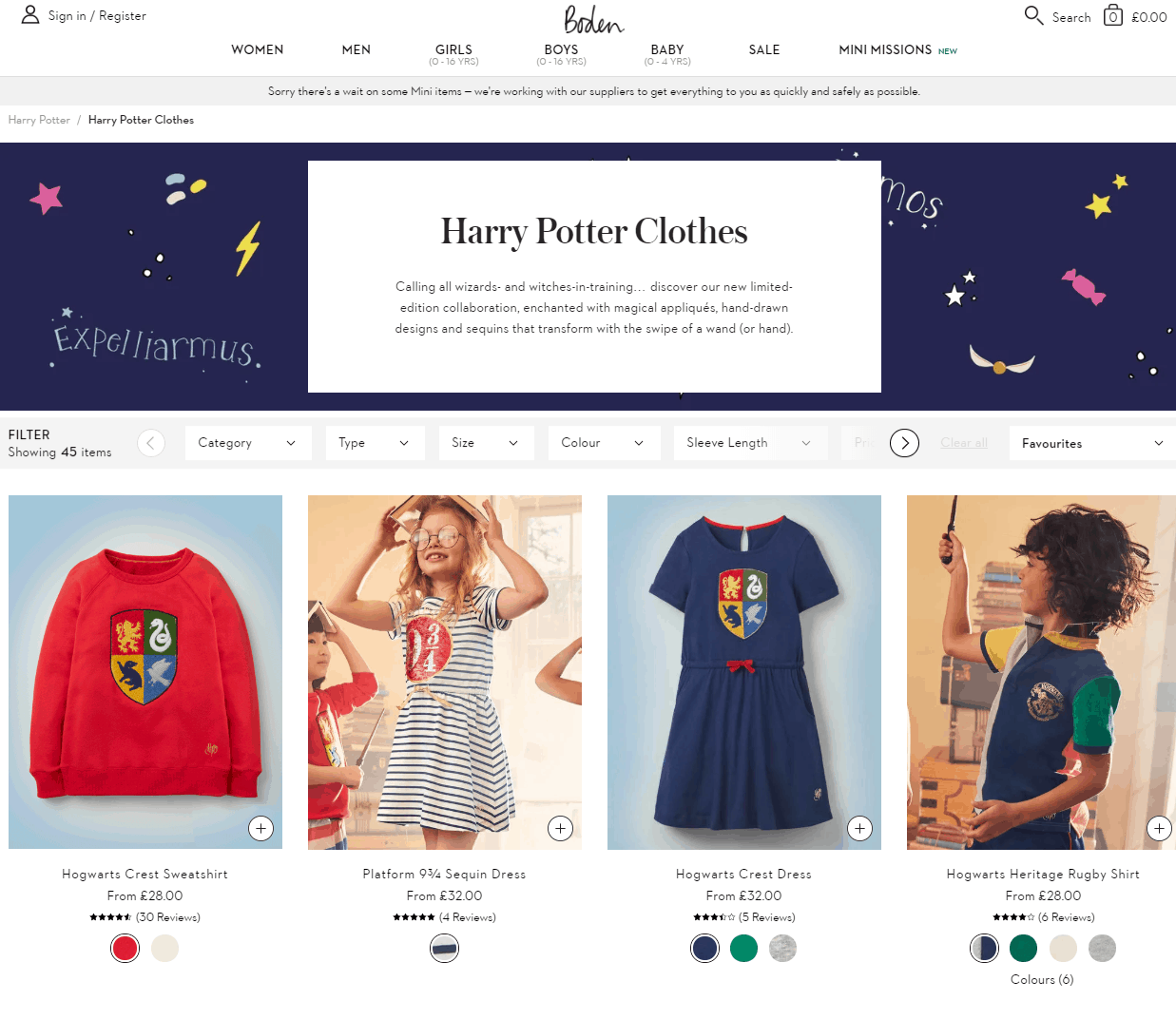 Harry Potter Baby Clothes Deals & Today's Bestsellers
Harry Potter Gifts (Buyer's Guides)
Looking for the perfect Harry Potter gift? Browse a collection of the best Harry Potter gifts. These cover everything from clothes to toys and everything in between.
If you're thinking about a trip to Warner Bros. Studios check our guide to the best hotels near Harry Potter World. Hogwarts in the Snow is coming back!
Harry Potter Clothes (Where To Buy)
If you're on the look out for Harry Potter clothes for any member of the family – try these sites, the links will take you to any Potter themed clothes they stock. You might even pick up a bargain!