For this post, I have put together a collection of the best maternity pads currently available. For all my recommended maternity product guides, with top picks see our maternity clothes guides and for my recommended baby product guides, with top picks, see our list of baby things to buy.
Our Top Pick
My top pick are the Natracare New Mother Natural Maternity Pads as they are made of natural materials so are therefore biodegradable and environmentally friendly. They are also soft and gentle on sensitive skin.
Show Today's Top Deals
These are today's top deals and bestsellers for maternity pads.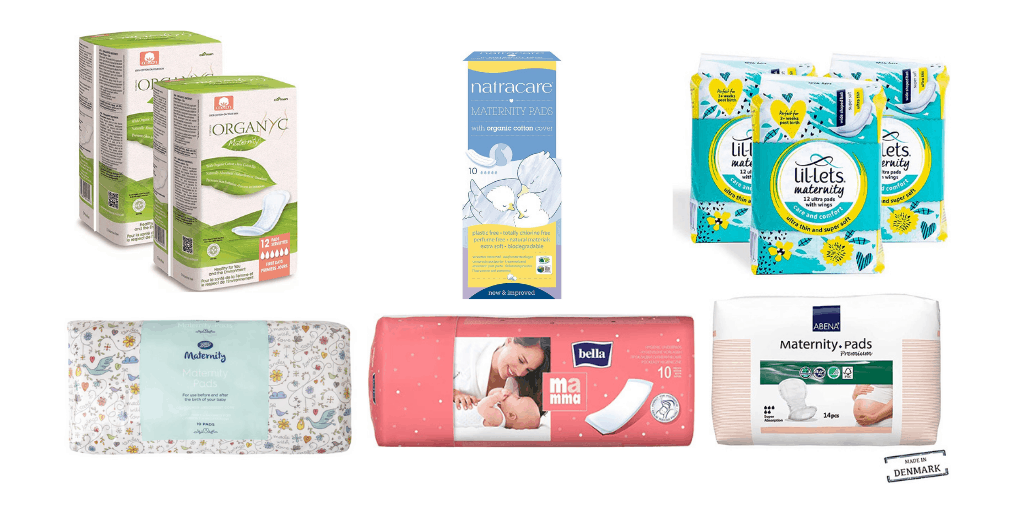 ---
Whether you are have a vaginal birth or C-section you will experience some heavy bleeding after giving birth, therefore a good supply of maternity pads or towels are essential for your hospital bag.
We've put together our top picks of the best maternity pads on the market, which all have excellent customer reviews.
Packing your hospital bag? See our buyer's guides on the best sleep bras and maternity pyjamas.
Mums-to-be or new parents will also find our guide to the Top 100 Baby Products super useful.
So here is my list of the the best maternity pads.
Best Maternity Pads
Lil-Lets Maternity Ultra Pads
---
Abena Premium Maternity Pads
---
Natracare New Mother Natural Maternity Pads
---
Organyc Organic Cotton Maternity Pads
---
Bella Mamma Hygienic Underpads with Foil
---
Boots Maternity Pads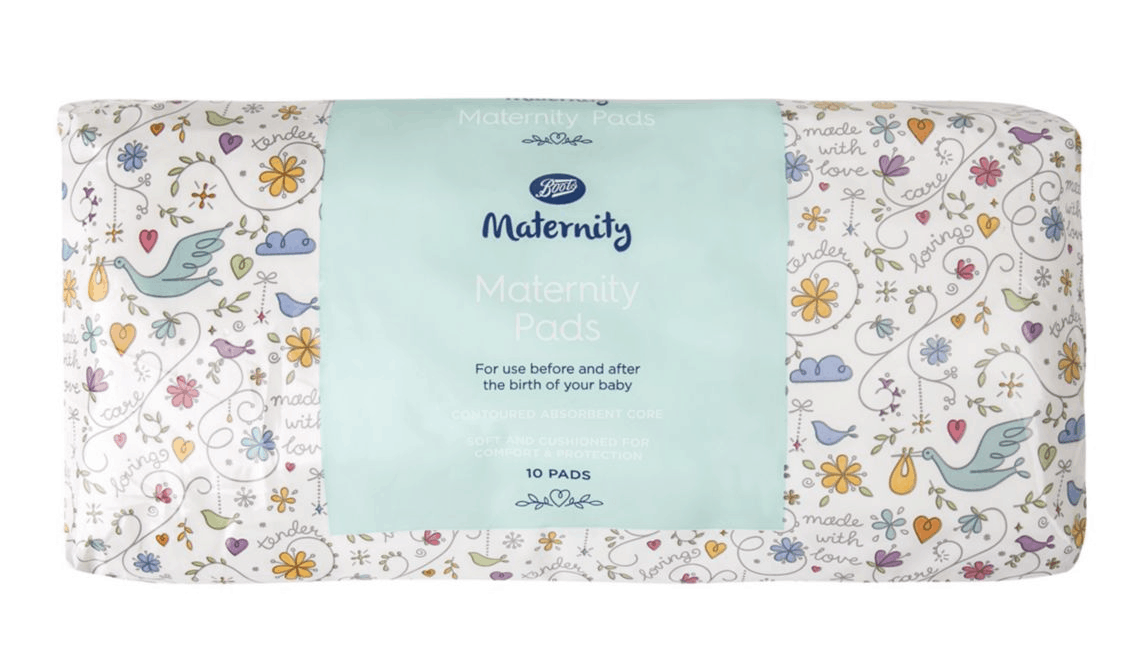 ---
Things To Consider When Buying Maternity Pads
Why do I need maternity pads after giving birth?
After giving birth it's common to experience vaginal bleeding and discharge, even if you have had a C-section. This is known as lochia and it is your body's way of getting rid of any additional blood and tissue from pregnancy.
How many maternity pads will I need after giving birth?
Maternity pads are an essential item for your hospital bag and it is recommended you pack at least two or three packs of maternity pads/ towels in your hospital bag and then some more for when you get home.
How often will I need to change maternity pads?
You may need to change your pad every hour after giving birth and then as the bleeding slows down you will probably need to change pad every three hours or four hours.
How long do you bleed for after giving birth?
Most women will stop bleeding between four and six weeks after giving birth. Some women may bleed for less time or more time than this.
---
Today's Top Deals & Bestsellers
---
I hope this list of the best maternity pads was helpful.
If you think I left any out that should be included or have a suggestion for a future article, let me know in the comments below.
Nicola
Maternity Clothing Buying Guide
---
Baby Products – Buyer Guides
Sleeping & Nursery
Feeding
Toiletries & Nappy Changing
Clothing
Travel
Playtime
Baby Extras