For this post, I have put together a collection of the best nursing bras currently available. For all my recommended baby product guides, with top picks, see my list of newborn essentials.
Our Top Pick
My top pick is the Hofish Full Bust Seamless Nursing Maternity Bra as it is a super soft and stretchy seamless bra with a skin like feel. If you're looking for comfort and easy access for breastfeeding then this bra is ideal. It also has 20,000+ positive reviews from customers.
Show Today's Top Deals
These are today's top deals and bestsellers for nursing bras.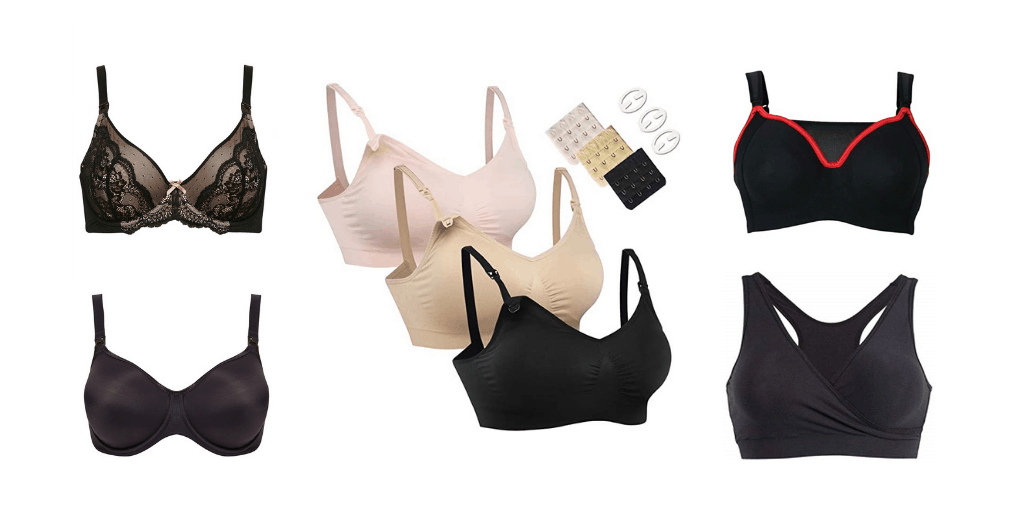 ---
Finding the right nursing bra is essential if you are planning on breastfeeding your baby.
You will want a nursing bra which feels comfortable to wear and is supportive at the same time.
There are plenty of different options out there which will make breastfeeding comfortable for both you and your baby.
We've put together our top 11 picks of the best nursing bras on the market, which all have excellent customer reviews.
Mums-to-be or new parents will also find our guide to the Top 100 Baby Products super useful.
So here is my list of the the best nursing bras.
Best Supportive Nursing Bra
Gratlin Women's Full Support Comfort Plus Size Cotton Maternity Nursing Bra
Best Padded Nursing Bra
Freya Women's Pure Moulded Nursing Bra
Discount - Save £5.02
Best Nursing Bra For A Small Bust
Momanda Wire Free Lightly Lined Maternity Nursing Lace Bralette
Best Nursing Sports Bra
Cake Maternity Zest Nursing Sports Bra
Best Seamless Nursing Bra
Hofish Full Bust Seamless Nursing Maternity Bra
Best Sexy Nursing Bra
Panache Women's Sophie Nursing Bra
Best Nursing Sleep Bra
Medela Sleep Bra
Best Cotton Nursing Bra
Calvin Klein Modern Cotton Nursing Bra in grey (ASOS)
Best Lace Nursing Bra
Juliette Lace Flexi Wire Nursing Bra (Figleaves)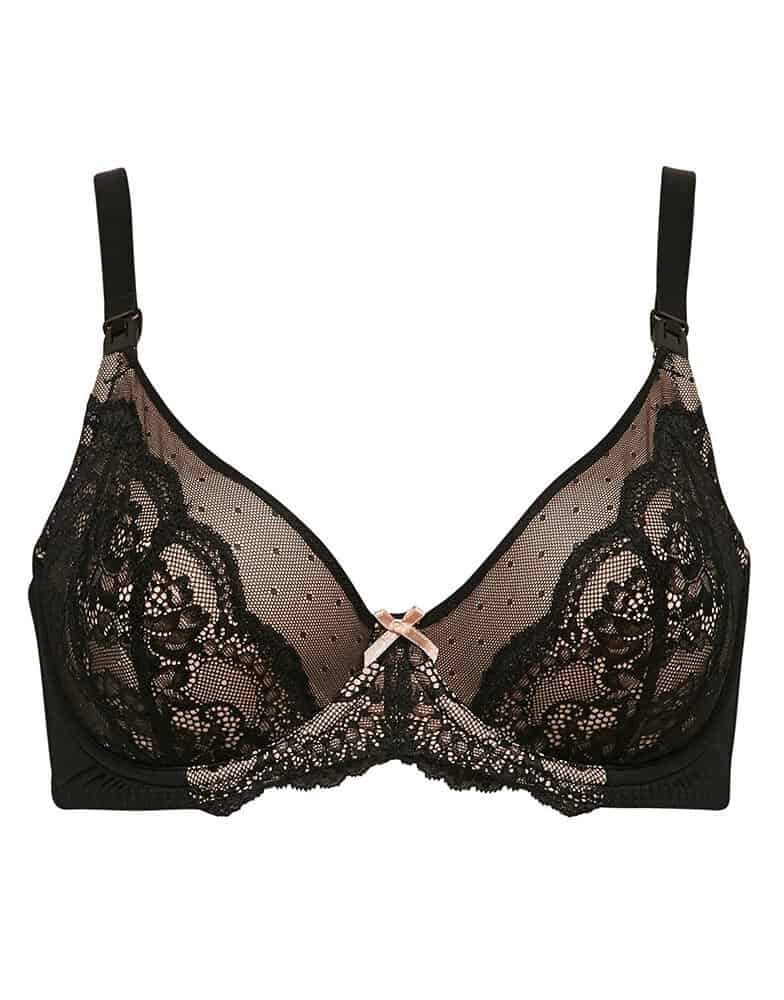 Best Nursing Bra For A Full Bust
M&S COLLECTION 2pk Full Cup Nursing Bras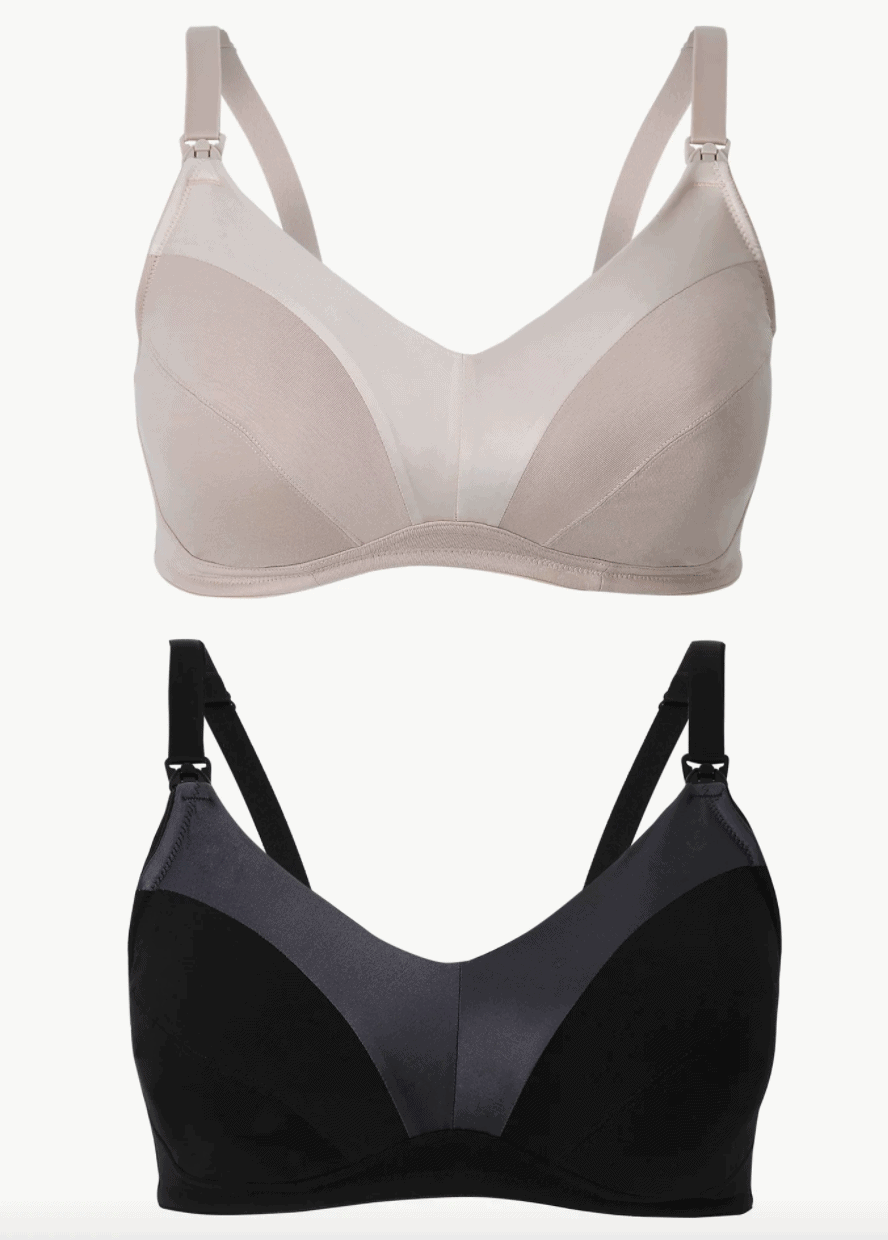 Best Underwired Nursing Bra
Anita Smooth Flexi Wire Nursing Bra (Figleaves)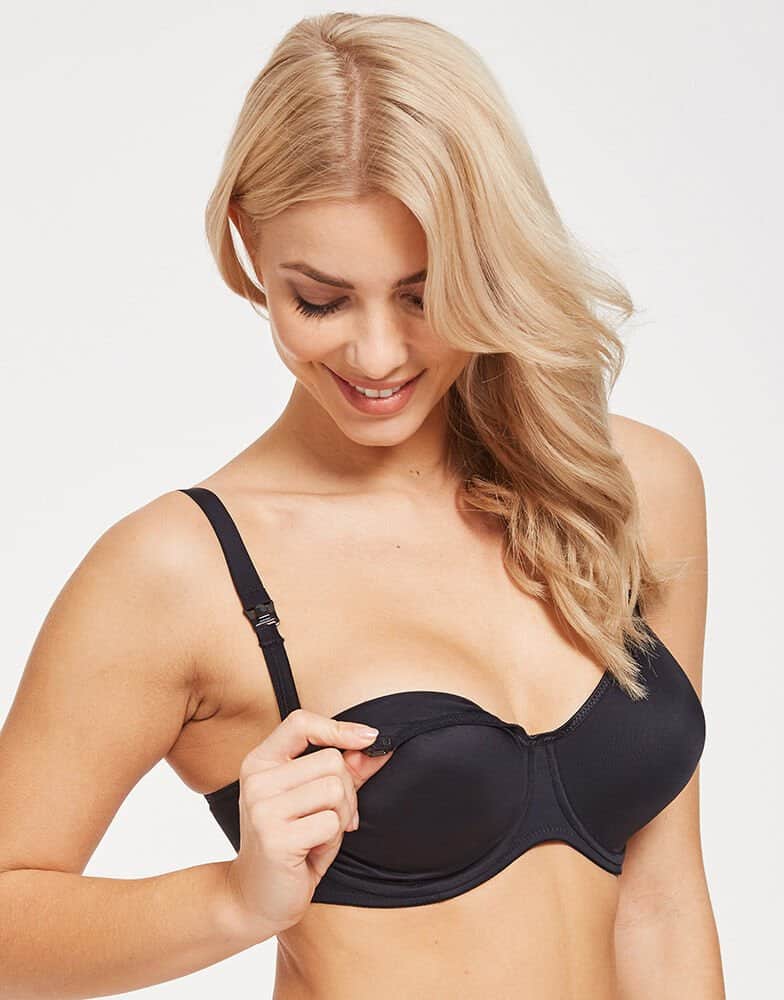 Today's Top Deals & Bestsellers
What To Consider When Choosing A Nursing Bra
Size
Your breasts will no doubt change in size over the course of your pregnancy and breastfeeding journey. You will want a bra that will adapt to the varying size changes in your breasts.
Look for stretchy fabrics or flexible foams that will accommodate any changes. Or, if you are opting for a structured bra, make sure it has adjustable straps for some flexibility.
Access
The main reason for buying a nursing bra is to be able to easily access your breasts for breastfeeding your baby. There are a couple of options to go for including shoulder strap clips, which you can unclip and move the cup part of the bra out of the way, whist keeping the rest of your bra in place.
Or there are some styles which are made of stretchy fabric so you can easily pull the fabric out of the way when you need to. These give less support, but more comfort, which is a great option for night feeds.
Support
Some nursing bras are underwired and others have elasticated bands around the ribcage. Both options are fine and it depends on personal choice.
Breasts can feel tender when breastfeeding so comfort is key. Look for nursing bras with thick straps as breasts will be heavier when they are full of milk so will need that extra support! Also make sure you buy the correct size so your bra isn't tight and uncomfortable.
Padding
Some maternity bras have fully moulded cups with padding. These will give you shaping benefit when worn underneath clothing and will feel close to wearing a regular bra.
Another benefit of some padding as that is can give additional protection against milk leaks.
I hope this list of the best nursing bras was helpful.
If you think I left any out that should be included or have a suggestion for a future article, let me know in the comments below.
Nicola
Baby Products – Buyer Guides
Sleeping & Nursery
Feeding
Toiletries & Nappy Changing
Clothing
Travel
Playtime
Baby Extras