What happened to FamilyBreakFinder?
You may have noticed our new name: Home&Leisure!
It was about time we rebranded.
When Covid hit in 2020 we needed to move fast – without any income (or financial support from the government) we applied our research and writing skills beyond travel.
This included product round ups that were neither travel related or specific to families.
The name Home&Leisure helps encompass all the products we write about including camping, beach, baby or homeware.
And we've not stopped writing about travel – including holiday homes and hotels. We feel the name also works well for this type of content.
Changing a domain name (familybreakfinder.co.uk homesandleisure.com is no quick thing – this will move over before the end of January 2022).
About Us
We help families get more from their leisure time through inspiration, insight and money-saving.
We're experts on family hotels and things to do with kids.
We're not a big team – there's only two of us but we'd love to hear what you think of the site and how you'd like to see it improve. Drop us a line.
Thanks for stopping by,
Dominic and Nicola.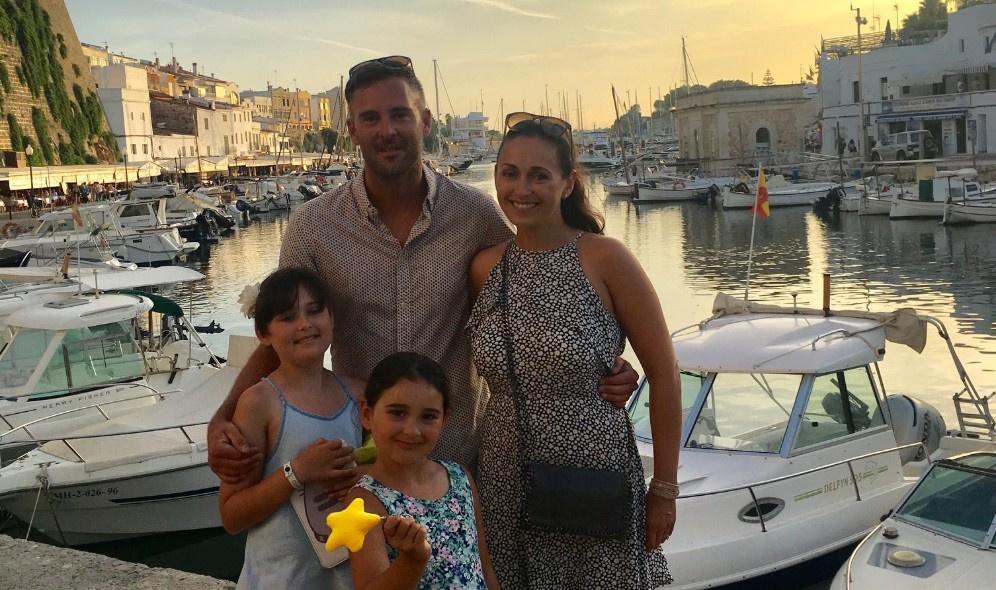 As Featured In
We've been lucky to feature in lots of great publications.
New York Times
The Guardian
The Telegraph
Yahoo News
Lonely Planet
Daily Mail
Travel & Leisure
Huffington Post
Our Readers – You!
We're fortunate enough to have built a large, engaged audience of parents looking for travel content aimed at them.
Our family travel Facebook page has almost 300,000 followers.
Over 30,000 reader subscribe to our email newsletters with updates to our travel guides and products.
We Wrote The Book On It
We even wrote a book all about family travel. Although we don't update it any longer, we loved self publishing and it was a great experience.

As we're a tiny team it's just too time consuming keeping it updated versus a website.

Have a look at it here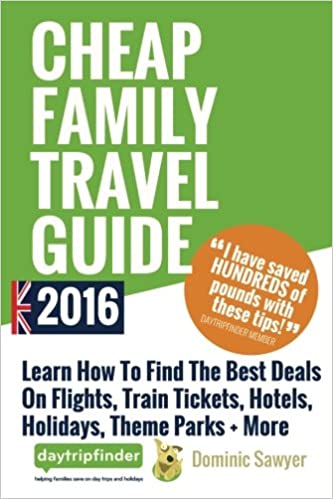 We're really proud of the content and delighted with the reviews. Here's a few 🙂
Perfect for parents looking to save money and make the most of days out together
With two young children we are often looking for days out and short breaks – and preferably how to do them as cheaply as possible. I was already familiar with the website daytripfinder and I get their emails which have given us some good ideas of things to do in the past, and and helped us to save money several times, so I was interested to see how good the book was – especially as it was so cheap.

I don't normally buy this sort of book but it's actually really useful and while you might think all this sort of information is available online I picked up a lot of tips. It's not all about making financial savings as there is plenty of advice on how to get the best out of things as well with some very handy websites that I'd never heard of before. We are planning to go to Disneyworld in Florida within the next year or two and there is lots of really useful advice on this which we will definitely be referring to a lot.
Just like the book cover title
Just like the book cover title, this guide provides simple, no nonsense advice and resources for families (or anyone really) on their break away. The guide covers things that you'd like to know, like online resources for finding cheap flights and day out deals (some hidden gems in there) to things you should know, like your rights in claiming refunds for train travel. The content sections are clear and consice and makes looking up information a breeze. Definitely a worthwhile purchase!
Fantastic resource
As a parent and grand parent we are always off out for days away or holidaying abroad and at home. It can be expensive so guides like this are invaluable. The book is very thorough and impressive with information on various types of holidays, including all inclusive, camping and self catering. Also included is useful information on insurance, hire cars and interesting information on how to claim refunds. I found it informative, enlightening, very interesting and easy to read as the language used is clear and easy to understand. It is parent orientated with simple advice that could save you lots of money.
Before you travel with your family i recommend you read this guide as i am sure you will be impressed
Our Writers
Dominic has been writing on the web since 2000. He has a BSc (Hons) degree in Biological Sciences from Nottingham University and his research thesis has been published in journals. This experience in research and passion for writing about consumer products led him to founding this website. He has written a book about travel and has extended his expertise over the last few years to camping, beach, garden and homeware.
Nicola has written for over 5 years experience in consumer research experience. Initially focusing on travel she has expanded out into many other home, garden and family focused product categories. She has a passion for crafting only the most helpful buying guides and curating the finest products.