Use this handy camping checklist to make sure you don't forget anything.
I've linked to buyer guides for best buys and today's deals.
This is a comprehensive list so I don't expect you to pack everything on this list!
Setting Up Camp
Tent
Inner Tent
Tent Carpet / Rug
Tent Footprint
Tent Pegs
Camping Mallet
Tent Awning
Doormat for tent entracne
Dust pan / brush
Sleeping
Air Pump
Repair Kit for Air Bed
Sleeping Bags
Sleeping Mat
Blanket
Camping Furniture
Campsite Cooking
Water Carrier
Thermal Flask
Fuel
Matches / Lighter
Plates / Bowls
Kitchen Foil
Paper Towels
Bin Bags
Washing up liquid
Cooking Oil
Food storage containers
Frying pans & pots
Cooking utensils – kitchen knife, wooden spoon
Tin Opener
Bottle Opener
Vegetable peeler
BBQ Skewers for Marshmallows etc
Cups & Mugs
Salad / Mixing Bowl
Cutting Board
Ziplock bags
Washing Up Bowl
Tea Towels
Scourers
Seasonings/spices/condiments/sugar
Clothing & Footwear
Shoes/ boots/ Wellingtons
Shower shoes/flip flops
Trousers/skirt/belt
Shorts
T-shirts
Jumpers
Socks/Underwear
Sun hat
Pyjamas
Rain gear – Waterproof Poncho
Swimming kit
Personal Items
Towels/face cloth
Soap/shampoo/shower gel
Toothbrush/toothpaste
Deodorant
Razor
Comb/brush
Sunscreen/chapstick
Toilet paper
Personal medications
Electrical Items
Camera/battery/memory card
Books/magazines
Cards/games/toys
Frisbee/Ball
Tablet/Laptop/Charger
Mobile phone/Charger
Portable Charger
Radio
Guidebooks/maps
Compass/GPS
Bikes/helmets
Electric hook up cable
Trip Planning
Maps/directions
Reservation details
Notepad/pen
Details of nearest Drs/A&E
Useful Camping Items / Gadgets
Torch
Spare Batteries
Spare Bulbs for Torch/Lantern
Insect Repellent
Water Filter
Water Purification Tablets
Daysack
Washing Powder
Clothes Pegs
Rope / Clothes Line
Fire Extinguisher / Blanket
First Aid Kit
Water Bottle
Binoculars
Umbrella
Gaffer Tape
Small Shovel
Tissues
Pocket Knife / Multi-tool
Baby / Hand Wipes
Pocket Sewing Kit
Tea Bags / Coffee / Hot Chocolate
Scissors
Camping Buyer's Guides
Help ease your shopping with our in-depth buying guides for your next camping purchase.
Your Camping Checklist
There's something you always forget when packing for a camping trip. Use our handy camping checklist to make sure you don't forget anything important.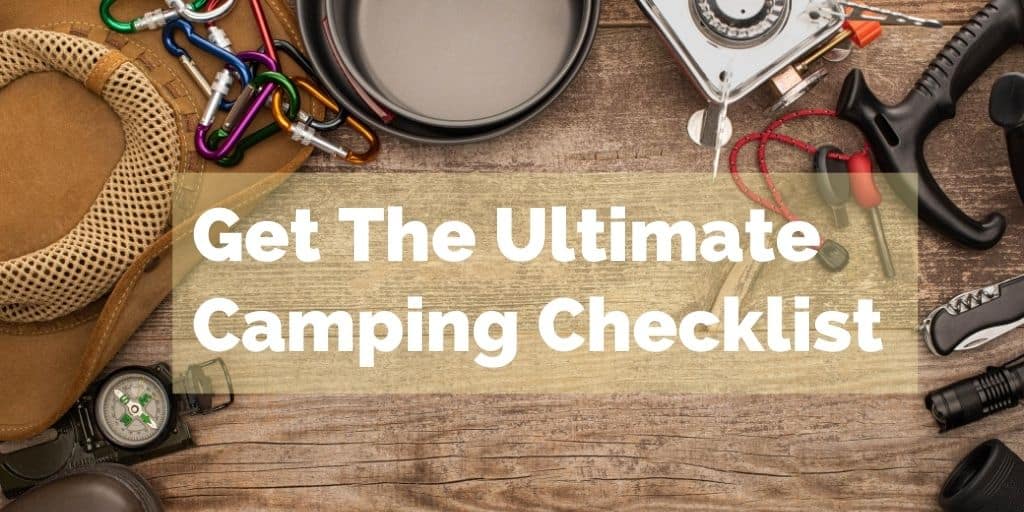 Get more out of your next adventure in the great outdoors with these 24 brilliant camping hacks.