For this post, I have put together a collection of the best camping toasters currently available. See more top picks on my ultimate camping checklist.
Our Top Picks
Show Today's Top Deals
These are today's top deals and bestsellers for camping toasters.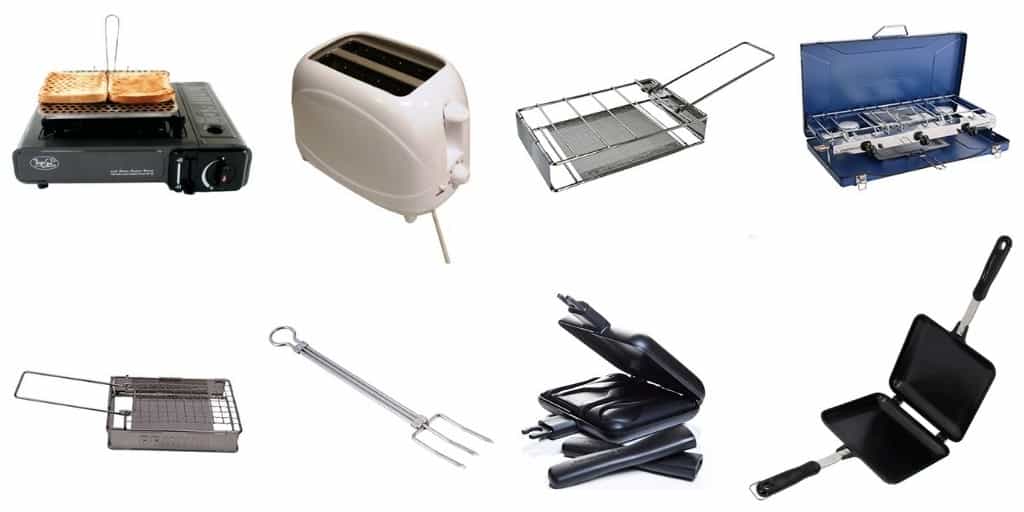 ---
For more of your camp cooking needs – see my top picks for the best camping stove or camping kitchen.
So here is my list of the the best toasters for camping.
Bright Spark Toaster
Designed to fit on a portable cooker but can also be used for gas canister style camp stoves.
Designed to hold and cook two slices of bread at same time.
Some reviewers suggest toasting one slice of bread at a time so you can move it around over the holes.
Best used over a gas ring at low heat.
Very popular camping toaster – 87% of buyers give it 4 stars or higher, from 1,984 reviews.
Primus Camping Toaster
Discount - Save £4.77
This video gives a good overview and review of the Primus Outdoor Toaster.
Highlander Folding Grill
A cheaper alternative to the Primus Camping Toaster.
Like the Primus it toasts one side of a slice at a time, compact and lightweight.
Excellent reviews. 86% of buyers gave this 4 or 5 stars from 216 ratings.
Low Wattage Electric Toaster
Good option if you have power hook-up.
Many low watt toasters are on the small side so may well not hold normal sized bread too well.
Low power appliance provides safety for use on campsites.
This one from SunnCamp is a good option. 73% of buyers gave this toaster a 5 star rating, from 219 ratings.
KitchenCraft 3-Pronged Extendable Toasting Fork
Compact telescopic toasting fork perfect for cooking over an open fire.
Can cook toast and crumpets but it's perfect for marshmallows.
Going on a family camping trip? The fork retracts down to just 41 cm (16 inches), so it's easy to pack it in the car and hit the road.
Very well reviewed. Scores an average of 4.6 out of 5 from 217 ratings.
Built-in Toaster and Grill (Campingaz Chef)
Discount - Save £32.01
Many gas stoves such as this one are supplied with a grill that you can toast on.
This one from Campingaz is a great all rounder. From 1,412 ratings it scores an average of 4.6 out of 5.
NGT Bankside Grill XL Camping Sandwich Toaster
If you have the space and not going for lightweight camping then camping sandwich toasters are a great, versatile option.
You can make all three meals on one – toast in the morning, toastie sandwich in the afternoon and cook up a meal for dinner.
This one from NGT receives excellent reviews. 74% of buyers give this 5 stars, from 76 ratings.
Ridgemonkey Connect Compact Camping Sandwich Toaster
For a more compact option – this one from Ridgemonkey has detachable handles.
Full utensil set & neoprene case included.
Fantastic reviews. 80% of buyers give this camping sandwich toaster 5 stars out of 5 from 280 ratings.
Today's Top Deals & Bestsellers
[This is a repeat of the box at the top but without the foldout or intro text).
How To Make Toast On Your Next Camping Trip
Use a Camping Toaster
This is a fairly quick and painless way of making toast using your existing gas stove.
Over an Open Fire
You can use a toasting fork or a grill over an open fire. Can be a lot of work for a slice of toast! Plus many campsites do not allow open fires. But if you have one for toasting marshmallows then try this method.
In a Frying Pan
Onto a dry pan pop a slice of bread and turn onto a medium heat. Try to weigh it down, turn over and repeat. Creates super dry toast but can be an option if you don't wish to get specific kit.
Here's a short video on how to use a horizontal camping toaster.
What To Consider When Choosing Your Perfect Camping Toaster
Ease of use
Most of the camping toasters are straight forward enough to operate. If you have power hook up then a small low wattage electrical toaster is super simple. The camping toaster like the one from Primus are simple enough but can take a while to master cooking the perfect bit of toast.
How long to toast perfection?
Is speed an issue? Most will cook a slice of toast in a few minutes, less so to burn it!
Do you want multi-function?
You may wish to opt for a camping gas stove that doubles up as a grill. Or a toasting fork that you can use for marshmallows. Or a sandwich toaster can cook all three of your daily meals!
Portability
Weight and size could be important if you're into lightweight camping. Horizontal camping toasters are good for this as you can fold them up to almost nothing.
Ease of cleaning
On the flip side horizontal ones have lots of hard to access areas so a simple wipe clean is not possible.
I hope this list of the best camping toasters was helpful.
If you think I left any out that should be included or have a suggestion for a future article, let me know in the comments below.
Dominic
Camping Buyer's Guides
Help ease your shopping with our in-depth buying guides for your next camping purchase.
Camping Furniture (Chairs, Tables, Sofas)
Sleeping (Camp Beds, Sleeping Bags)
Cooking / Kitchen
Tents
Roof Racks & Bags
More Camping Products / Guides
Your Camping Checklist
There's something you always forget when packing for a camping trip. Use our handy camping checklist to make sure you don't forget anything important.
Get more out of your next adventure in the great outdoors with these 24 brilliant camping hacks.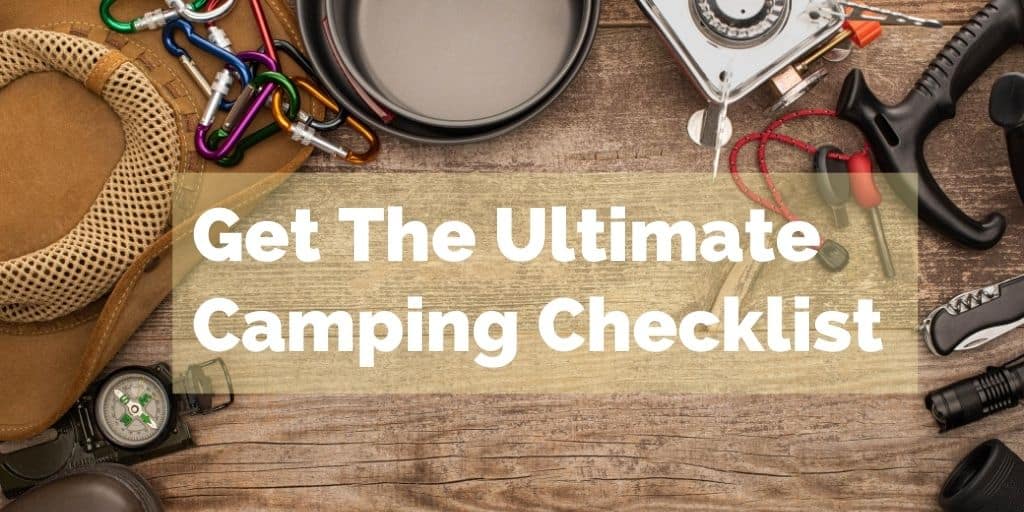 Get more out of your next adventure in the great outdoors with these 24 brilliant camping hacks.