Like camping but hate 'nature' toilets?
A pop up tent toilet will solve your problem. And you won't need a degree in astrophysics to put it up (or away!)
OUR TOP PICKS
Let's run through some benefits and compare product options!
The see through ones are also super handy for keeping warm watching the kids sports!
See all my top picks on our camping checklist.
Toilet Tents In Stock / Today's Deals
UPDATE JUNE 2021 – Many toilet tents are sold out. Here's the top, bestselling pop up toilet tents in stock.
Pop Up Tent Uses
These tents are super useful for lots of situations:
Perfect for use at camp sites or festivals
They even come with a netted toilet roll holder
A zip in the top to allow a shower tube to be poked through, perfect for that solar shower
Storage when camping or at festival
If your bathroom is being redone why not put this up in the garden for the family to shower?
You can choose to buy one with just the tent – or one with a portable loo as well.
Get my top picks for the best camping toilet and camping shower.
Budget Option, 4 colours, 4 Star reviews
Double Option, 4 Star reviews
Useful for two. Or If it's wet, you need somewhere to store outfits & the second tent can be used & accessed from inside the first tent. The tents can be used completely independently of each other as well.
Premium Option, 4.5 Star Reviews
Pricier option but very well reviewed. Wider and taller than most single ones. Very quick to put up.
Discreet Option – Camouflage Tent
If you wish to be as discreet as possible, you can opt for a camouflage toilet tent.
Utility / Shower Tent
The Qeedo quick to pitch tents are great. You can be up and running in 30 seconds with the snap in place poles. This is a spacious one so can be used for a mix of functions. There are drain holes in the fold away floor. Can be pricey, if they're in stock.
Sports Pop Up Tent
The above can be used for watching games though the lack of see through material might be the best. In which case this might be an option like below. Obviously not so good for convenience breaks – hello world!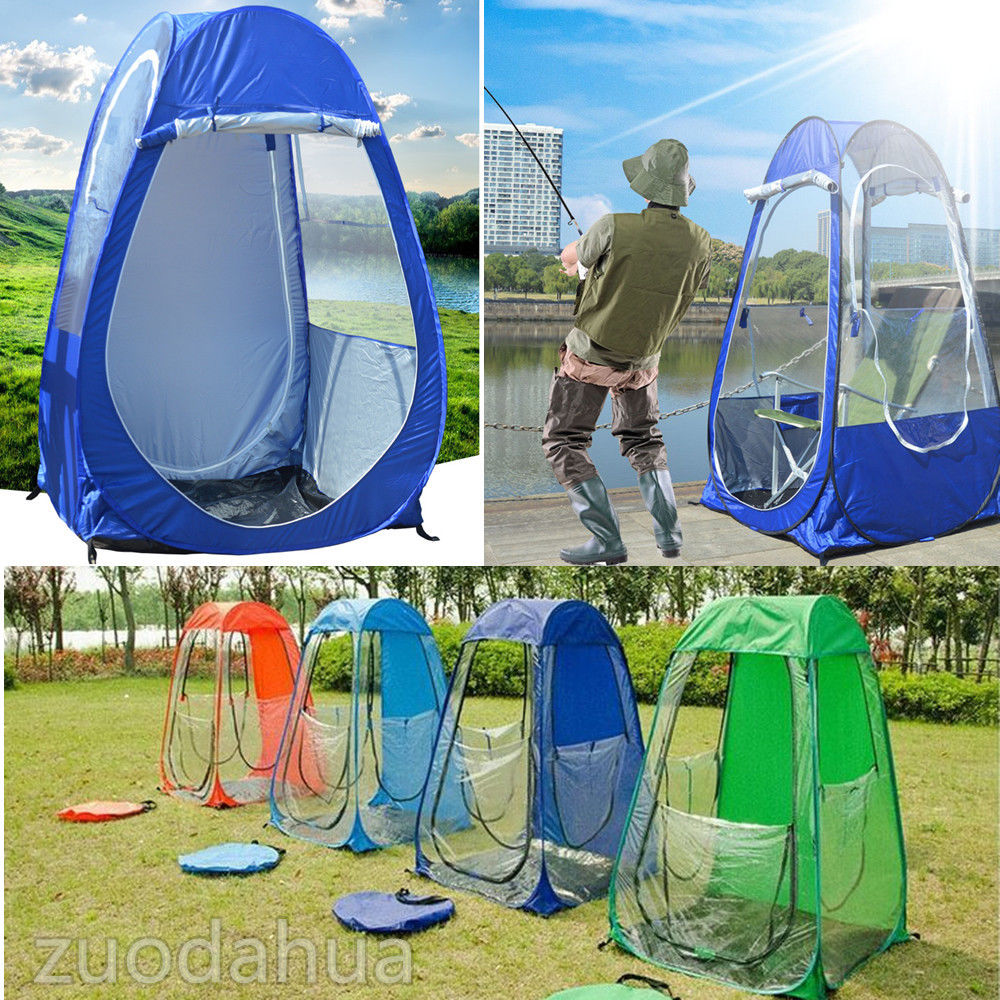 Watching the Game
These tents are also perfect for keeping warm when you're watching the game!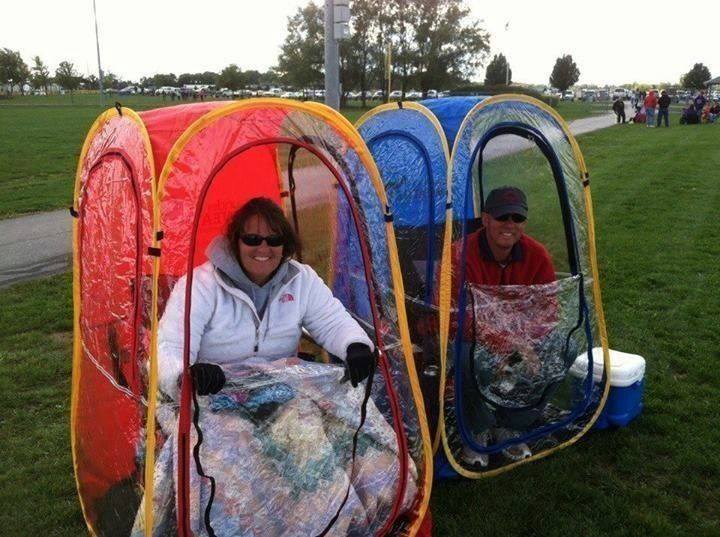 UPDATE AUGUST 2021 – Many of the toilet tents are sold out. Here's the top bestselling pop up toilet tents in stock (look out for SALE items)
Today's Top Deals & Bestsellers
Toilet Tent Accessories
Camping Toilet With Seat
If you're going to use the tent as a loo then here's an excellent choice of toilet.
Here are three alternatives:
Branq portable camping toilet
T his is a a single piece bucket with seat and you choose between a 15 or 22 litre option and a blue or pink colour. You can use bio degradable bags for a number two and then just empty it into a regular toilet. Excellent reviews.
Streetwize Tall Toilet
Decent option if you want something not too close to the ground. This one sits at 40cm high and you'll need some bags to go with it. Good reviews.
Or you can get a tent toilet combo:
Portable Toilet Fluid
Why buy a particular toilet fluid?
Keep your portable toilet smelling good.
Helps keep them easier to clean out.
Kinder to the environment than a strong chemical.
Many campsites don't allow certain strong chemicals to be flushed down their systems.
I've picked out three options that can be used and environmentally friendly.
Thetford's Aqua Kem Green
Elsan Organic
Discount - Save £3.56
Cleenly Blue / Pink
Camping Buyer's Guides
Help ease your shopping with our in-depth buying guides for your next camping purchase.
Your Camping Checklist
There's something you always forget when packing for a camping trip. Use our handy camping checklist to make sure you don't forget anything important.
Get more out of your next adventure in the great outdoors with these 24 brilliant camping hacks.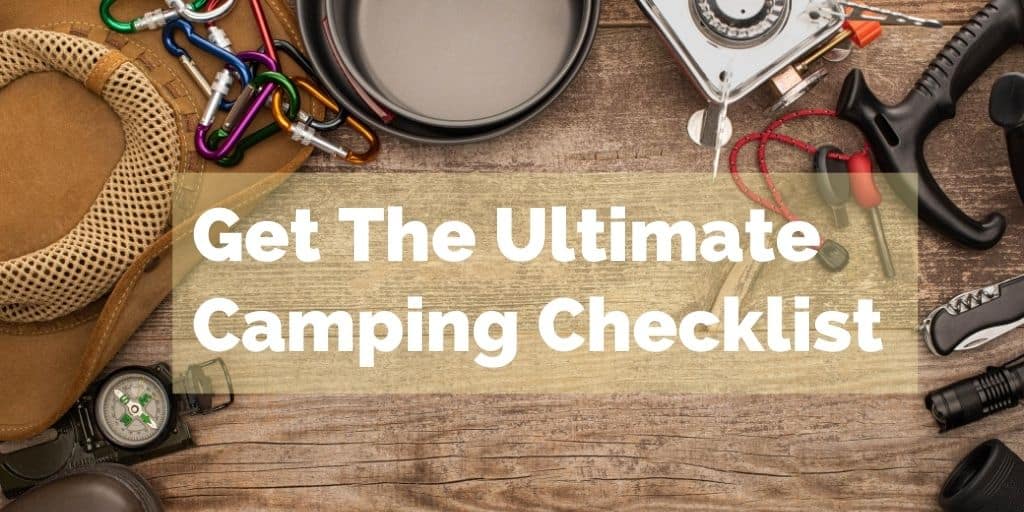 Get more out of your next adventure in the great outdoors with these 24 brilliant camping hacks.