For this post, I have put together a collection of the best camping pillows currently available. For more buyer guides and top picks, see my ultimate guide on what to take camping.
Our Top Picks
Show Today's Top Deals
These are today's top deals and bestsellers for camping pillows.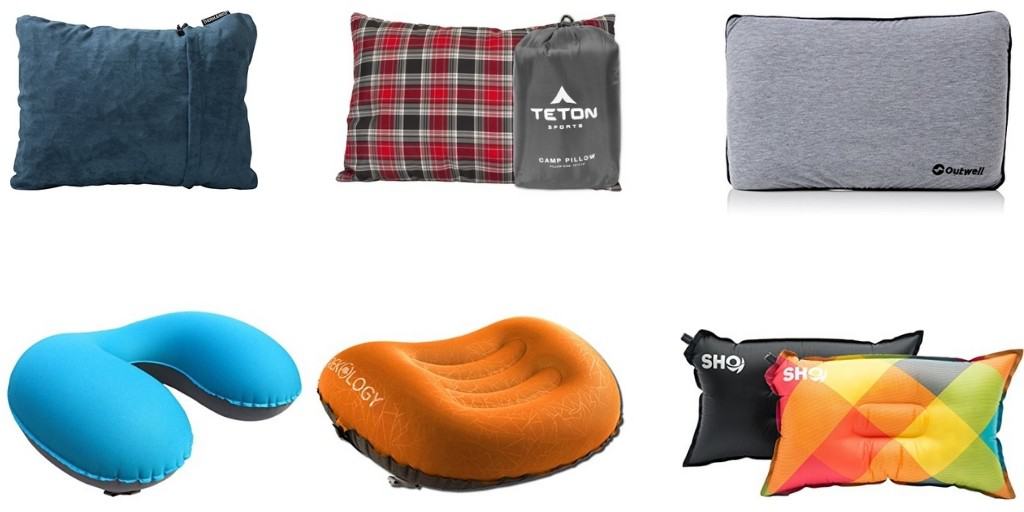 Do you really need a specific pillow for camping?
It might not be the first item on your camping checklist, but anything that can improve your sleep will have a huge effect on how much you enjoy camping.
Over the last few years there has been a great improvement in the camping pillows on the market.
In this article I'll run through everything you need to consider and highlight 10 of the best camping pillow options.
Related: For the perfect night's sleep see my top picks for kids sleeping bags. To keep the tent warm and cosy check my buyer's guides for a tent carpet and tent heater.
Let's get cracking!
Therm-a-Rest Compressible Pillow
My top pick for overall comfort.
This foam pillow is not the lightest or smallest but much more so than taking one from home.
Made of durable and comfortable polyester this is simple to keep clean.
Weighs 255g and compresses down to 1/5 of its size.
Available in other sizes and a multitude of colours.
TETON Sports Camp Pillow
A comfortable, compact and light camping pillow.
Soft cover that detaches for washing.
Comes with a handy drawstring sack.
You can choose from a variety of plaid designs and colours.
Outwell Conqueror Pillow
Combines excellent compression and inflatable technologies packs down super small
Expands into a comfortable pillow, about 1/2 or 2/3 of a standard pillow size.
A different fabric on each side to suit your personal preference.
Sea to Summit Aeros Ultralight Pillow Traveller
If you're looking for a super lightweight pillow whilst still providing comfort this is an excellent option.
The pillow weighs only 60g and packs away to a tiny 50x50x80mm.
There are curved contours and scalloped bottom centres to provide good support for your head and shoulders.
Doubles up as excellent pillow for a sun lounger.
Outwell Mermory Pillow
Discount - Save £3.81
If you're after a firmer option then this could be the preferred choice for you.
It's a memory pillow with no inflatable or compression option.
Comes with a handy water repellent carry bag and a washable pillow cover with a cotton feel.
FiNeWaY Memory Foam Bamboo Pillow (Set of 2)
Another strong memory foam option.
These alternative bamboo options are super soft, even more so than cotton.
Smaller than the standard pillow and firm.
They are very comfortable and breathable.
Comes in a set of two.
Trekmates Deluxe Pillow
Discount - Save £1.01
Best all round value and comfort option.
It's a cheap option but offers decent insulation.
Lightweight at 140g and compacts down into a handy stuff sac.
Impressive support and machine washable.
TREKOLOGY Ultralight Inflating
Ultra compact option and lightweight, clocking in at only 80g.
Compresses down to the size of a can of coke.
Handy storage bag supplied.
Easy to inflate in 5 breaths with a double valve mechanism.
Available in seven colours.
The material may not be to everyone's tastes but you can always wrap preferred material around it.
Contours to provide stability for your head position.
Not a whole load of room compared to a standard pillow.
SHO YOUR PILLOW!
If you're after something with a louder design this is your pillow.
It's self inflating and could be an excellent option for festivals.
Comes with a handy carry bag.
Good portable option as it deflates very small.
What to Consider Before Buying a Camping Pillow
Comfort
The number one consideration and the reason for this guide.
Although there is a strong element of personal preference, such as the material that you would like to rest your head on.
Weight
This shouldn't be a huge issue with camping pillows and only a real consideration if you are backpacking with all your camping equipment.
Pillows tend to weigh from 2 to 9 ounces. Camping pillows are a lot lighter than taking your favourite pillow from home.
Shape
Again, there will be a subjective element to this.
If you're a sleeper that moves around a lot, you may wish to choose a more ergonomic design that keeps your head in position.
Size
Important for both storage and head space.
Unless space is at an absolute premium you don't want to choose a pillow that offers very little dimension for your head to move through the course of a night.
Support
Choosing a pillow's support that best matches your own sleeping habits will ensure you get good night's sleep.
Depending on your preference you should look at the loft or height of the pillow and how much firmness is maintained through the course of a night.
Compressibility
This factor is not important to car campers.
If space is at a premium you want to look at a balance between a pillow that provides excellent comfort but also compresses down and takes up as little space as possible.
Durability
Your new camping pillow should last a lifetime.
Modern materials mean you can purchase ultra strong inflatable components.
Price
As ever, some of the best camping pillows can get pricey.
We do think spending £5-15 extra is a small price to pay for what might be far superior night's sleep.
Today's Top Deals & Bestsellers
Camping Buyer's Guides
Help ease your shopping with our in-depth buying guides for your next camping purchase.
Your Camping Checklist
There's something you always forget when packing for a camping trip. Use our handy camping checklist to make sure you don't forget anything important.
Get more out of your next adventure in the great outdoors with these 24 brilliant camping hacks.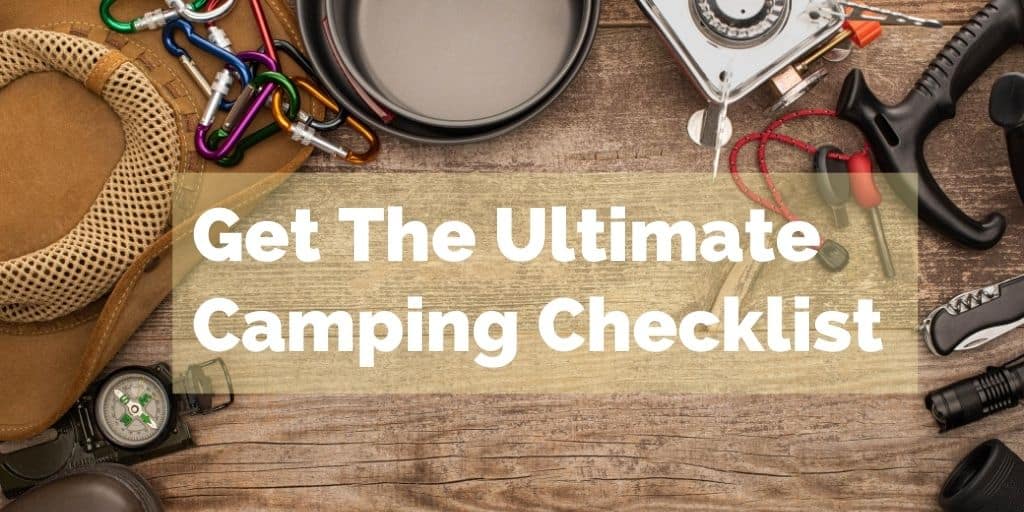 Get more out of your next adventure in the great outdoors with these 24 brilliant camping hacks.