For this post, I have put together a collection of the best car roof bags currently available in the UK. Or enter your number plate/car model here and see what fits your vehicle. See my top picks for all the best car roof storage.
Our Top Picks
Show Today's Top Deals
These are today's top deals and bestsellers for car roof bags.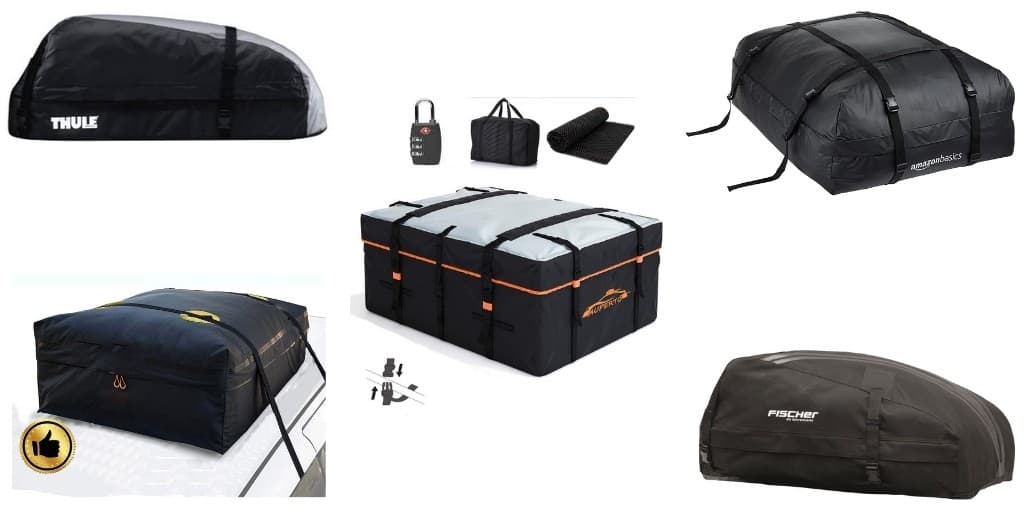 ---
What Size Car Roof Bag Do I Need?
Click here to enter your car registration or the vehicle make and model to get one that will be a perfect fit:

Car roof bags (or roof cargo bag) are a popular choice because in comparison to roof boxes (with roof bars) they can cost far less plus they also can be compacted down to take up less storage space.
In this guide I've handpicked the top car roof bags that only receive the most positive and enthusiastic reviews from 1000s of happy buyers.
Further down the page I've also added helpful guidance on what to consider when choosing the right roof bag for you.
So here is my list of the the best car roof bags you can buy in the UK.
Auperto Car Roof Bag (528 Litres)
Discount - Save £5.98
Enormous capacity roof bag suitable with/without roof racks.
Capacity: 538 Litres (19 Cubic Feet)
Fantastic reviews. 81% of buyers gave this 5 stars.
Buyers love the huge capacity – perfect for big families!
Thule Ranger Foldaway Car Roof Bag (280 Litres)
Thule is the market leader for roof boxes and this is their highly rated roof bag.
Premium brand so it's very much on the higher price bracket but exceptional quality.
Requires roof bars – does not fit directly onto the roof.
Capacity: 280 Litres.
Very good reviews. From 290 ratings, 78% give it 5 stars.
Customers love the tough construction and that it folds down to a small size for easy storage.
Amazon Basics Car Roof Cargo Bag (425 Litres)
Amazon produce low cost variations of popular products in their Amazon Basics range.
This is a very popular car roof bag and scores well on reviews.
Capacity: 425 Litres.
Requires a roof rack and and comes with 8 cinch straps.
From 3,553 ratings, 67% give it 5 stars and it receives an average of 4.4 out of 5.
This holds a lot! To give you an idea, one reviewer transported four people's clothing, four sleeping bags, a huge carpet, two double air mattresses, four folding chairs, a pop up beach shelter, two big rolls of kitchen towel and still had room for more.
Namotu Cargo Bag (425 Litres)
Discount - Save £4.00
Bestselling, excellent all rounder with a good capacity and no roof rack requirement.
Capacity: 425 Litres.
From 86 ratings, a massive 73% of buyers give it 5 stars.
Reviewers love that its totally waterproof and that it folds down small for storage.
To give you an idea (and this will depend on your max roof weight!) fitted  large family air tent and porch, 4 sleeping bags, 2 bed mats, and 3 large rucksacks into it (80kgs, my roof weight max.
Fischer 126000 Roof Bag (270 Litres)
If you're not looking for a huge amount of storage space, this is a solid, water resistant durable option.
Capacity: 270 Litres.
Max load capacity of 50kg – approximately 2-3 medium bags and a couple of sleeping bags.
Good reviews. From 108 ratings, 86% of buyers give it 4 stars or more.
Today's Top Deals & Bestsellers
Differences Between a Roof Bag and Roof Box
Car Roof Box
Car roof boxes are secure and and usually include a locking system so you can ensure your valuables are safe if you have to leave your vehicle.
The strong, hard shell adds an additional layer of protection. This casing also goes a long way to protect your belongings from harsh weather conditions and moisture.
When you're on the road you can think of your roof box as an additional car boot, with your contents protected from impact.
Car Roof Bag
The big advantage of a car roof bag is storage. They take up a lot less than a car roof box as they can be folded and stored away without taking up much room.
You will also find most roof bags are far easier to install than roof boxes. For the majority of roof bags you don't need to install a roof rack to mount it.
Roof bags are generally much cheaper than a roof box – in addition you don't need to outlay on a roof rack for the mounting.
Bags are generally more versatile for housing any oddly shaped items.
Although car roof bags are by nature not as weatherproof, many current ones do offer a good degree of protection against the elements.
The same can also be said of security – many of them now have excellent features to ward off any unwanted attention!
Let's summarise those key differences:
Roof Box Vs Roof Bag
Space Capacity
They offer a very similar volume capacity of space for your belongings with roof boxes shading it.
Security
Roof boxes offer enhanced security due to their hard shell. Although roof bags have improved greatly with security features they can still be accessed with a knife for example.
Storage Size
Roof bags are advantageous here if you are short on space or don't have a garage. They can be folded up and tucked away in a tiny space. Some people who have a roof box leave it on the car but two things to mention: they greatly increase fuel consumption and might be a problem with low bridges (depending where you live!)
Price
If you have a budget on the smaller side then roof bags are generally the best option. Of course you can find some roof bags that are cost more than roof boxes and vice versa but generally the bags can save you money.
I hope this list of the best car roof bags was helpful.
If you think I left any out that should be included or have a suggestion for a future article, let me know in the comments below.
Dominic
Camping Buyer's Guides
Help ease your shopping with our in-depth buying guides for your next camping purchase.
Your Camping Checklist
There's something you always forget when packing for a camping trip. Use our handy camping checklist to make sure you don't forget anything important.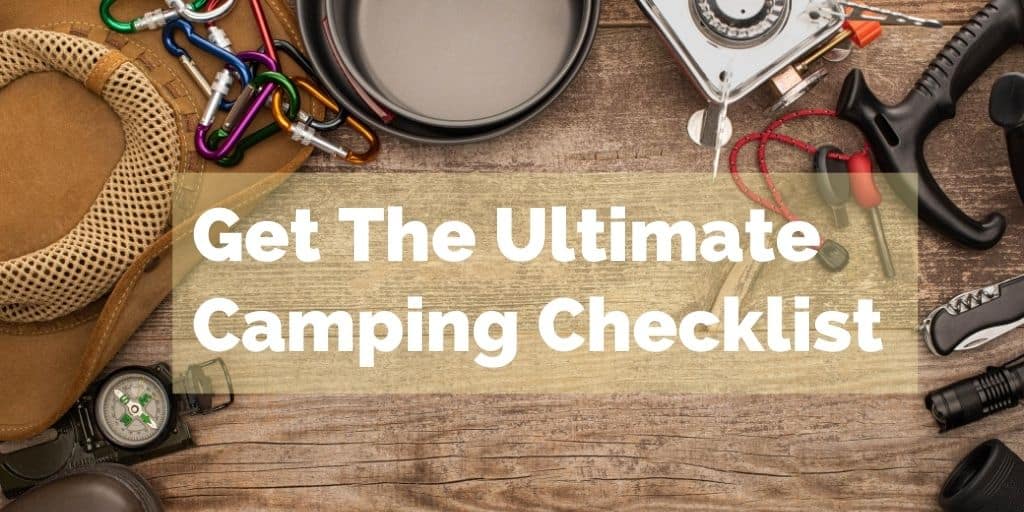 Get more out of your next adventure in the great outdoors with these 24 brilliant camping hacks.