For this post, I have put together a collection of the best inflatable chairs currently available. Get all my top picks for garden furniture, beach accessories or camping essentials.
Our Top Picks
Show Today's Top Deals
These are today's top deals and bestsellers for best inflatable chairs.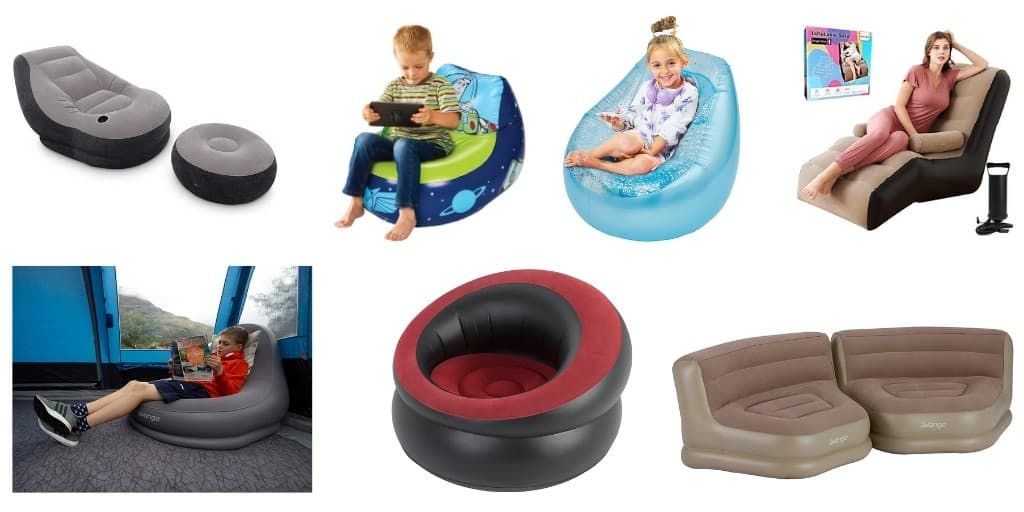 Looking for more inflatables for camping? Get my top picks for the best inflatable sofa and inflatable loungers.
Inflatable chairs are an excellent comfortable and space saving option for any camping trips, or use in the garden or at home.
In this guide I've gone through a number of the best options out there for outdoor inflatable chairs – I've also included some indoor options and ones of interest to children. If you ensure you have protective layer underneath you can also use these when you go camping.
Reviews for inflatable products are more mixed than most – mainly due to negative feedback due to air loss or punctures. Please do read the instructions, rips and tears can be quite easy to do.
Many of these are also perfect as inflatable gaming chairs.
So here is my list of the the best inflatable chairs.
Intex Inflatable Lounge Chair
Discount - Save £13.38
No 1 bestselling indoor lounger this is a comfortable option from Intex.
Stylish grey/black colour combo.
Come with an ottoman for extra leg comfort or use as a stool.
Includes a drink holder in one of the arms.
Weight: 2.9 kg.
Dimensions: 137 x 102 x 79 centimetres.
Weight Capacity: 100 kilograms.
Excellent reviews. 72% of buyers give this 4 stars or more.
---
Benross Inflatable Chair
Discount - Save £10.00
Perfect for gaming this inflatable lounger chair comes with a foot stool.
Quick to inflate – 3 mins with electric pump.
Weight: 1.95 kg.
Dimensions: 116 x 98 x 83 centimetres
Well reviewed from 461 purchases. 73% give it 4 stars or higher.
---
Vango Inflatable Chair Sofa
Compact, stable and comfortable inflatable armchair from Vango.
Soft, flocked seating surface.
Groundsheet friendly.
Higher than many other inflatable chairs so easier to get up from!
Weight: 1 kg.
Dimensions: 19 x 29 x 19 centimetres
Weight Capacity: 120 kilograms.
Very good reviews. From 118 ratings, 71% of buyers gave this 4 stars or higher.
---
Vango Inflatable Chair Set
Discount - Save £26.90
Sectional furniture with this two chair set.
Clever design to distribute weight over centre as well as edges keeping you in place.
Flocked surface for added comfort.
Repair patches included.
Colours available: Nutmeg
Weight: 3.88 kg.
Dimensions: 110 x 76 x 70 centimetres
Weight Capacity: 120 kilograms.
Scores 3.5 out of 5 from 11 ratings.
---
Yawn Air Chair Inflatable
Designed for both indoor and outdoor use.
Ideal for festivals, gardens or going camping.
Weight: 1.7 kg.
Dimensions: 81 x 94 x 74 centimetres
Weight Capacity: 120 kilograms.
YAWN Air Chair Inflatable sofa Indoor & Outdoor Use – many of the negative ones are to do with air loss, But we have included because almost half of buyers give it 5 stars!
---
zAvy Inflatable Chair
Funky style with different design to others – with deeper seating.
Some will prefer this style, others may find it more difficult to get up from.
Weight: 1.02 kg.
Dimensions: 30 x 24.21 x 6.6 cm
Popular option for many – from 536 ratings 61% give it 4 stars or higher.
---
ASAB Inflatable Double Chair
Similar to the zAvy chair above except this is two seats in one unit.
Weight: 1.96 kg.
Dimensions: 30.2 x 24.4 x 9.6 centimetres
Good reviews. From 372 ratings this scores 3.9 out of 5.
Popular option for kids when they go camping.
---
Rousky Inflatable Chaise Longue Chair
Chaise longue style chair with armrests and pump.
Upper part is made from locking fabric, non-slip, skin-friendly and comfortable.
Bottom part is made from igh-grade PVC material, reinforced, stable and wear-resistant.
Colours available: Khaki and Pink
Weight: 2.12 kg
Dimensions: 140 x 80 x 85 centimetres.
From 6 ratings this scores an average 4 out of 5.
---
Disney Frozen Inflatable Chair
Bestselling, well reviewed glitter chill chair for indoor use.
Many parents do use outside but do with caution – ensure it has suitable protection underneath,
Flocked seat provides extra comfort and reducing slipping.
Perfect for children's bedroom for reading or watching their favourite show.
Weight: 890 g.
Dimensions: 78 x 78 x 60 centimetres.
Suitable from 4 years+
Rave reviews from parents and kids alike! From 332 ratings, 67% gave this Frozen chair 5 stars. This is really high for inflatables!
---
Toy Story 4 Kids Inflatable Chair
Fun and comfy inflatable gaming chair for kids with fab reviews.
Flocked seat provides extra comfort and reducing slipping.
Suitable from 4 years+
Weight: 772 g.
Dimensions: 95 x 70 x 68 centimetres
Fab reviews. 64% of buyers give it 5 stars.
---
Inflatable Chair Deals & Today's Bestsellers
I hope this list of the best inflatable chairs was helpful.
If you think I left any out that should be included or have a suggestion for a future article, let me know in the comments below.
Dominic
Garden Furniture Guides
Browse our top picks and in-depth buying guides for your next garden furniture piece.
Camping Buyer's Guides
Help ease your shopping with our in-depth buying guides for your next camping purchase.
Your Camping Checklist
There's something you always forget when packing for a camping trip. Use our handy camping checklist to make sure you don't forget anything important.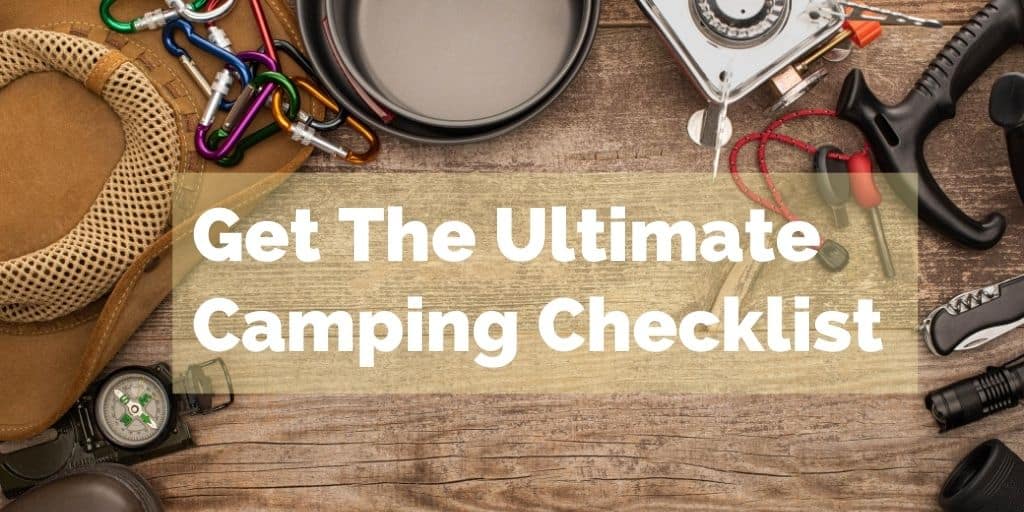 Get more out of your next adventure in the great outdoors with these 24 brilliant camping hacks.