For this post, I have put together a collection of the best head torches currently available. Taking a head torch on a camping trip? See my top picks for all your essential camping supplies.
Our Top Picks
Show Today's Top Deals
These are today's top deals and bestsellers for head torches.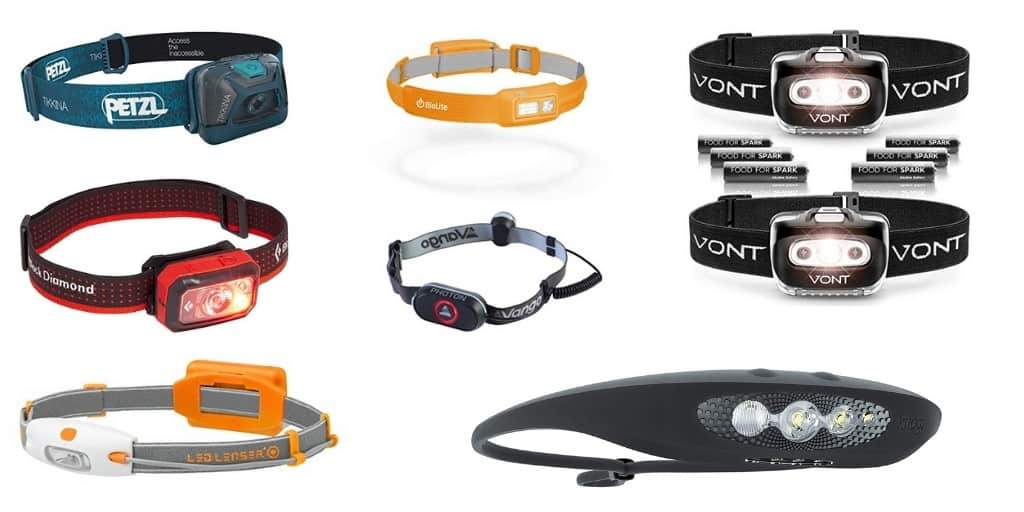 Heading out into the great outdoors for some after-dark running, camping or hiking? A must-have is a reliable torch that will illuminate your way.
The great benefit of head torches is you can carry on doing whatever you're doing unlike a normal torch or a camping light.
If you're operating a camping stove or portable BBQ in dusk or dark conditions then a head torch can be so much more useful than a normal torch.
Also see my top picks for the best camping lantern.
So here is my list of the the best head torches.
Petzl Head Torch – Petzl Tikkina
My pick for the best budget buy – it's high quality, reliable torch from well respected Petzl brand.
Hybrid torch so can be used with AAA batteries or a Petzl CORE USB rechargeable unit.
Comfortable to wear and the headband can be detached for washing.
Long-lasting battery – 220 hours on the dimmest setting – 60 hours on the brightest.
Perfect for camping or an excellent choice for novice runners.
Brilliant reviews! 85% of buyers gave this 5 stars.
Black Diamond Head Torch – Storm 375 Headlamp
Ideal for rugged adventures such as mountaineering or wild camping.
Features a very robust waterproof/dustproof casing. Up to 1 metres for 30 minutes.
Up to 375 lumens warm white light.
Running time of 5 hours at max setting.
Only weighs 120g.
Available in a wide range of colours: Black, Azul, Dark Olive, Graphite, Sand, Octane.
Exceptional reviews. 82% of buyers gave this the maximum 5 stars out of 5.
Vont Head Torch – 'Spark' LED Headlamp Flashlight
Good battery life for price.
Waterproof.
Useful number of light modes (7 to choose from).
Takes 3AAA batteries
Not rechargeable
. 77% gave this 5 stars out of 5 from 8,191 ratings.
Common feedback – very light, excellent battery life.
Knog Bilby
Very futuristic looking head torch that performs very well.
You can take out the removable headlamp pod and charge it via USB.
Produces 400 lumens with an impressive 5 hours of run time.
Seven different modes.
Good in the rain – waterproof up to 1 metre.
! Every buyer (albeit only 11 so far) gave this 5 out of 5 stars.
Rechargeable Head Torch – BioLite HeadLamp 330
Discount - Save £4.64
Recharge easily and quickly via Micro USB.
Up to 40 Hours Runtime, 3.5 Hours on High Power.
Available in sunrise yellow or embed red.
Lots of great features including lightness, several different light modes and a really nice way of dimming each of those.
. From 592 ratings, 84% of buyers gave this 5 stars out of 5.
Vango Photon Rechargeable Headtorch
Discount - Save £1.21
An excellently priced budget option with rechargeable lithium ion battery.
Two power settings: high (150 lumens, 50m beam, three and a half hours) and low (45 lumens, 28m beam, 12 hours)
Handy feature lets you remove from the headband and clipped onto your clothes, helmet or your rucksack.
Lightweight at 82g and with a IPX4 rating it is splashproof.
Good for night walks and runs – there is a rear LED safety light which is a nice feature.
LED Lenser Head Torch – 6113 NEO
Good value option if you're looking for a small, light and bright option.
Stylish neon-coloured options.
Three light functions: Power, Low Power, Blink.
Washable, replaceable, anti-allergic headband
Very light so it's perfect for activities like running.
. 72% of buyers gave this 5 stars.
Today's Top Deals & Bestsellers
What To Consider When Choosing Your Head Torch
The best head torch for you will depend on your specific requirements but you'll want something that is comfortable (but secure) on your forehead and provides enough brightness with sufficient power for however long you need it.
Budget
If you're simply using one when you're taking the dog for a walk after dark you can pick something up for £10.
If you're going wild camping and are going to be very dependent on your head torch you'll need something with a raft of brightness modes and provides a range of power options (such as rechargeable batteries or a unit that can be charged via a USB).
You'll likely be lightweight camping so you want something that weighs as little as possible. I'd suggest in this case picking one that is as much as you can afford.
High end ones will set you back £40+ but they are a very good investment.
Comfort
You want to find a balance between a head torch that fits snugly but still comfortable.
If you're doing something very physical you may wish to look at one with a top strap.
Brightness (Lumens)
Brightness is measured in lumens and this can range from 50 to as much as 1,000!
Bear in mind that the higher the lumens the faster the battery will be used.
Most head torches have a number of modes giving you different lumen strength.
I hope this list of the best head torches was helpful.
If you think I left any out that should be included or have a suggestion for a future article, let me know in the comments below.
Dominic
Camping Buyer's Guides
Help ease your shopping with our in-depth buying guides for your next camping purchase.
Camping Furniture (Chairs, Tables, Sofas)
Sleeping (Camp Beds, Sleeping Bags)
Cooking / Kitchen
Tents
Roof Racks & Bags
More Camping Products / Guides
Your Camping Checklist
There's something you always forget when packing for a camping trip. Use our handy camping checklist to make sure you don't forget anything important.
Get more out of your next adventure in the great outdoors with these 24 brilliant camping hacks.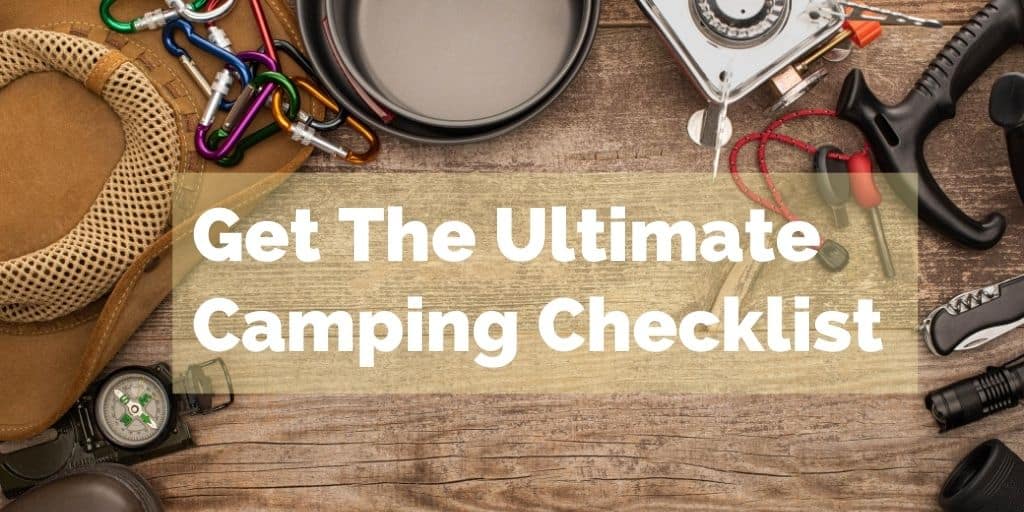 Get more out of your next adventure in the great outdoors with these 24 brilliant camping hacks.