On this page I have put together the best websites for booking a holiday home, including quick links to special offers and late availability. School Holiday Special Offers? See them all one in one place.


Airbnb
Best For: Everything
Number Of Listings: 7 Million Worldwide
Pricing: Budget to Luxury

Sykes Cottages
Best For: UK Cottages
Number Of Listings: +15,000
Pricing: Budget to Luxury

Best For: Last Minute Discounts
Number Of Listings: +60,000 (from cottages.com, Hoseasons & more)
Pricing: Budget to Luxury

HolidayCottages.co.uk
Best For: UK Cottages
Number Of Listings: +15,000
Pricing: Budget to Luxury


Best For: Everything (not just hotels)
Number Of Listings: +1 Million Apartments & Holiday Homes
Pricing: Budget to Luxury

VRBO (previously HomeAway)
Best For: UK Cottages
Number Of Listings: +15,000
Pricing: Budget to Luxury
National Trust
Best For: Historic properties – cottages, bothies and campsites
Number Of Listings: 541
Pricing: Mid Range to Luxury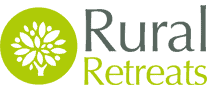 Rural Retreats
Best For: Luxury Rural Properties
Number Of Listings: 580
Pricing: Mid Range to Luxury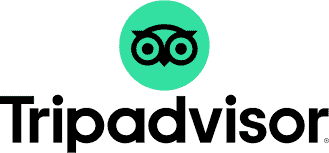 TripAdvisor Vacation Rentals
Best For: Private and Self Catered
Number Of Listings: 1 Million Worldwide
Pricing: Budget to Luxury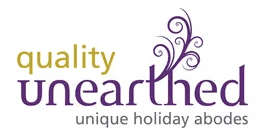 Quality Unearthed
Best For: Luxury Rural Properties
Number Of Listings: 580
Pricing: Mid Range to Luxury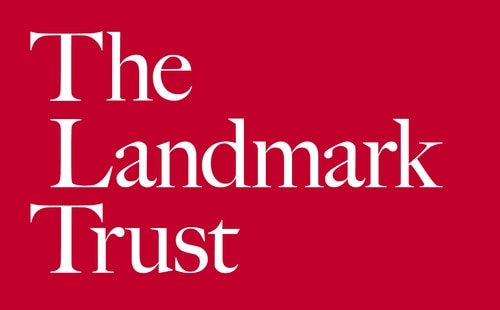 Landmark Trust
Best For: Historic buildings – castles, towers, villas
Number Of Listings: +200 in UK
Pricing: Mid Range to Luxury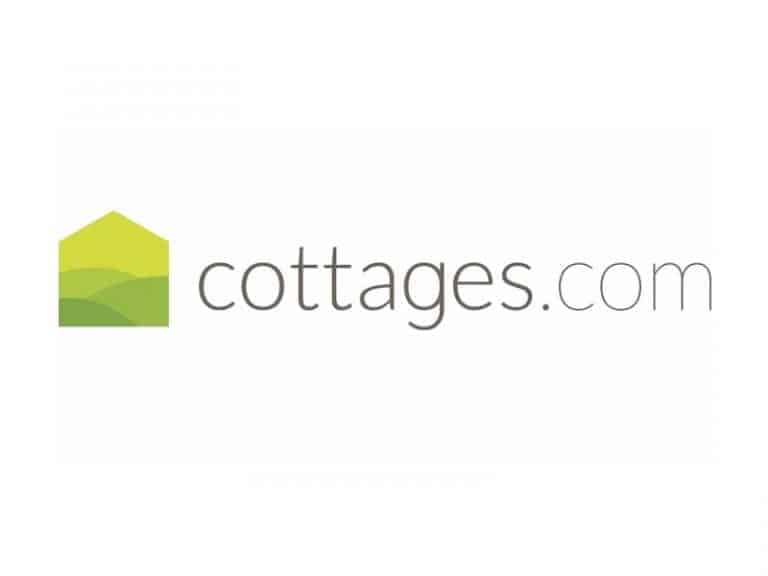 Cottages.com
Best For: Cottages in the countryside, small towns & Coastal
Number Of Listings: 20,000
Pricing: Budget to Luxury

Oliver's Travels
Best For: Quirky, lavish properties
Number Of Listings: 5,968 Worldwide
Pricing: Luxury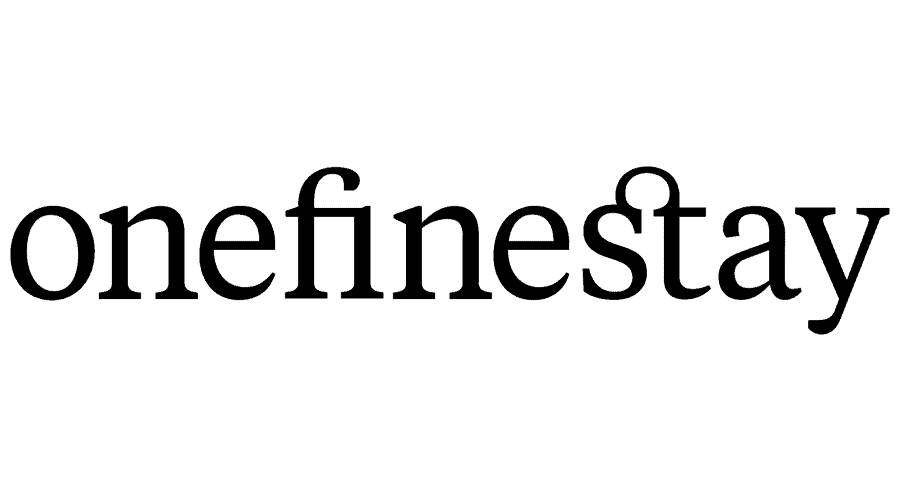 One Fine Stay
Best For: London Luxury Stays
Number Of Listings: 3,560 Worldwide
Pricing: Luxury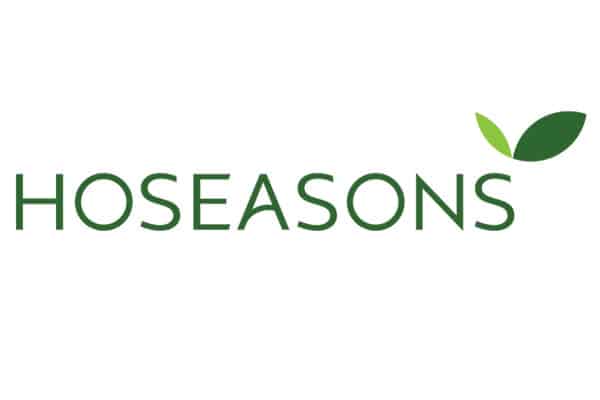 Hoseasons
Best For: Lodges & Holiday Parks
Number Of Listings: 23,000 in UK
Pricing: Budget to Luxury

Cool Stays
Best For: Unusual properties, from treehouses to boat-hotels and windmills.
Number Of Listings: 1,000+
Pricing: Mid Range to Luxury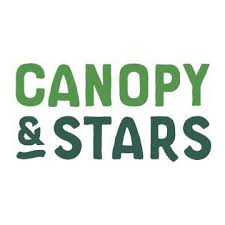 Canopy & Stars
Best For: Great Outdoors & Glamping
Number Of Listings: 855 (⅔ in UK)
Pricing: Mid Range to Luxury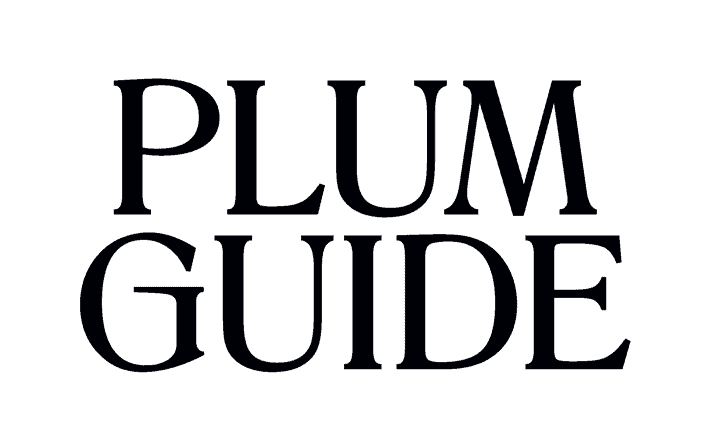 The Plum Guide
Best For: City Travel
Number Of Listings: 9,000
Pricing: Luxury
Looking to book a holiday rental such as a cottage, lodge, apartment or villa in the UK or beyond?
There are SO many websites to check and you may have trouble finding availability.
On this page I'll show you the best holiday holiday rental booking sites and their strengths and weaknesses and any tips. We have done the hard graft and have tested dozens and use them every day.
After our review of the best sites I also give 28 invaluable tips on finding your perfect holiday home.
Let's get cracking!
We like Snaptrip because it has a huge inventory of holiday rentals in the UK. It does this by showing listings from the UK's biggest cottage and holiday rental providers, as well as regional specialists covering the length and breadth of the UK.
The total number of properties is over 60,000 from 50 partners. This can save a lot of time.
Their site is extremely easy to use. Although a focus is on last minute, properties can be booked months in advance. They are particularly strong with cottages, log cabins and lodges.
Airbnb
Airbnb is the most well known of them all and the one that kick started the short-term rental market.
The site is extremely easy to use and it offers a huge number of listings in most travel destinations.
The quality of the accommodation can vary greatly. To help with this, Airbnb has two useful features; Airbnb Plus listings and Superhosts.
The former indicates those properties that have been verified for design and quality. Superhosts are Airbnbs run by hosts that are highly rated.
First time user? Use our link and you'll get £25 FREEtowards your next stay.
HomeAway
One of the world's biggest holiday rental sites, HomeAway owns dozens of foreign property sites so there's plenty to choose from across the globe.
It has its own payment system that protects both the buyer and seller. Great search filters mean you can sniff out key features like 'swimming pool', 'tennis court' or 'children welcome'.
A good starting point for your search.
It seems that Booking.com could well be your one stop website for all things travel.
In the last few years the site has grown to include every holiday rental type under the sun. This is great for those who are open to the full variety of accommodation options.
Booking.com clearly marks whether your booking is non-refundable or if you can cancel without penalty up to a certain date.
TripAdvisor Rentals
The reason TripAdvisor has amassed so many properties so quickly is because it owns several holiday lettings sites. Two that it owns include FlipKey and HolidayLettings. It also features rentals from partner sites.
So you get a very wide choice – but they're all detailed in the same, simple way, with tabs including 'amenities' and 'map' to check exact location.
We like how the price on the listing page are the final price including all fees and taxes which many of the other sites do not do.
You can see how quickly owners respond to queries, what languages they speak and which weeks are available across the year.
James Villa Holidays
For stunning, high quality villas around the Mediterranean and top European holiday spots, we really like James Villa Holidays.
Each property has a Reevoo rating from those that have stayed there, and James Villa Holidays scores 95% approval from thousands of users.
Has all the essential search filters and you can see which months are cheapest.
Clickstay
Also popular amongst those booking European holiday rentals, Clickstay has a strong approval rating on consumer site Feefo.
Clickstay's renters' reviews give a really good idea of the property. Filters enable you to organise by price as well as ratings.
Many properties have a 'Book Instantly' button which means you don't have to wait for the house owner to approve the booking.
eBay
Yes, believe it or not, you can find cheap holiday rentals on eBay. There are bargains to be had: eBay has a tendency to be used by owners as a place to quickly fill empty properties at the last minute.
We found a two bedroom South African lodge, set beside a national park, available in the warm season for just £185 for a week.
There are cottages, bungalows, houses, flats, villas and even caravans and timeshares all advertised on eBay.
Sykes Cottages
Sykes is one of the biggest providers of cottage rentals in the UK with over 20,000 listings.
The site integrates TripAdvisor so you can easily see what the reviews are like.
WHY CHOOSE HOLIDAY RENTALS?
There's a lot to like about holiday rentals. Having your own private space somewhere else, with all the home comforts you're used to – and more – is a great basis for a relaxing break.
And there are some other reasons that holiday villas, apartments, cottages and gîtes are a good choice:
They're great for big families
One frustration for families booking hotels or package holidays is that, usually, you pay 'per person'. That's bad luck if you've got a big family as your bill gets higher for every child you have.
But also it often means you're booking separate rooms to accommodate everyone – which spoils the experience of spending time together.
Villas and holiday homes are great for large families as you only pay for the property.
They're also perfect for extended families or those going on shared holidays with other families.
With young ones happy to share rooms, you can scale down your needs, split the rental costs and grab yourself a very cheap holiday.
They can be cheaper than hotels
Even for those with one or two children, holiday rentals can be a cheaper option than hotels – plus, the room configuration in hotels can sometimes leave families without a suitable option.
For city breaks, holiday apartments are a good choice. You can get some great prices on midweek stays!
And for a UK break there are plenty of cottages, lodges and farmhouses to consider.
It's your own space
The big appeal for many with holiday rentals is you get your own privacy.
You have the run of the property, able to come-and-go when you like, slouch around in your PJs, frolic in the pool without upsetting anyone and cook whatever you want for dinner.
You can relax on the patio in the evening watching the sun go down and no-one's going to hassle you to settle your drinks bill or buy a timeshare.
Other benefits of villas compared with hotels include:
Big rooms, lots of space
Be noisy! No-one in the next room
Enjoy the quiet! No-one in the next room
Feel like a local
No fighting for a sun bed
Hotel cleaners won't be knocking
Own rooms to retreat to
TV with DVD, internet, games
Light the BBQ
Eat when you want
More likely to be pet friendly
Kids can explore
What's NOT to like about holiday rentals?
There are some things about holiday rentals that some won't like. Self catering is a big one – for many parents, a break from shopping and cooking is a reason to go on holiday.
For them, an all-inclusive package holiday is more suitable. Then there's the laundry: you'll be washing your own sheets and clothes.
You'll make your own bed each morning and you'll need to organise your own itinerary rather than getting picked up for tour company excursions.
And those families that like to meet others and see their kids make friends, may find their holiday rental is not as sociable as a package holiday or hotel stay.
BEFORE YOU BOOK: RESEARCHING THE RENTALS
Where to go?
You can find a holiday rental pretty much anywhere.
Certainly if you're looking at the popular holiday destinations for UK tourists – Spain and its islands, Portugal, Greece, Italy and France – you'll find plenty to choose from.
The US has a thriving holiday rentals market (especially Florida) and you can even find cheap rentals in long haul destinations like Thailand, the Maldives and Sri Lanka.
Not forgetting the huge UK market, with cottages, lodges and city apartments an increasingly popular alternative.
Learn about the area
Unlike hotels, which are normally built in established tourist areas, holiday rentals may not be. Makes sure you know where yours is. Things to think about include:
Where is the nearest shop for provisions?
Are there restaurants and bars nearby?
Will you need car hire to get there or is public transport available?
Does this area look suitable for a family holiday? (Use Google Streetview to check out the streets)
If you're booking a city apartment, is noise likely to be an issue?
Use TripAdvisor to go DEEPER with your research
You'll find some great prices using the big list of recommended holiday rentals sites we've compiled (see below).
But the reviews are not always detailed and sometimes there may not be enough of them to get a solid idea of the property's strengths and weaknesses.
Cut-and-paste the name of the property into Google along with 'TripAdvisor' and you will often discover more reviews (you can also directly search for the property in TripAdvisor.
For example, Arazzo self-catered apartments on the beautiful Greek island of Zakynthos have 11 5-star reviews on HomeAway and no negative comments.
Over on TripAdvisor there are 34 more reviews of Arazzo to check out, which provides more insight. Again the vast majority are positive, but that's not the whole point.
TripAdvisor tends to attract thorough and (mostly) fair reviewers. We can learn from these reviews extra bits of info like this:
"Minimarkets, Poolbar, Beach, Car Rental – you have everything close enough to walk there. It is a quiet area and wonderful for a relaxing holiday. The Beach is kept natural and there are stones in it, but that is no problem at all."
It's clear reading through the reviews that, actually, these apartments have a popular host who looks after her guests really well.
Wait! Before you go too far, check flight prices (or train fares)
If you're after a cheap holiday, with holiday rentals it's best to check out the airfares up-front. Because there's no use finding a bargain villa if it's going to break the bank getting there.
Use our cheap flights guide to find out how to save money and find the cheapest flights. If you're going to hire a car to get to your villa or apartment, check out our price-busting cheap car hire tips – because that can set costs spiralling too.
We've also got a cheap train tickets guide if you're staying in the UK.
When checking dates, look out for 'fill in' days
Do you like to haggle a bargain? If so, when searching out holiday dates, stay alert for 'fill in' days.
Because most holiday rentals sites show a property's availability week-by-week, you can spot places that have a niggly little gap in their bookings.
Villa owners in particular don't like having periods of 5 nights or less in between bookings, as most holidaymakers look for at least a 6 night stay.
Here's your chance to step in. If you're adventurous and don't mind changing villas halfway through your break – or if you're just fine with a shorter break – you can contact the owner and ask for a good price.
Tell them you'd consider those fill in days IF they're available at a discount.
Going to a popular resort? Also check package holidays
For reasons mentioned above – privacy, space, big family – you may have decided that a holiday rental is definitely for you.
But if you're still open-minded and mostly concerned about the overall costs of your trip, you should also consider the suitability of a package holiday.
This is when it makes sense to choose a package holiday:
When you want to visit a 'traditional' holiday destination (see our full list below) like the Costas, Spanish islands, Algarve or Greece;
When you want to go away for the 'standard' holiday length: 7, 10 or 14 nights;
When your priority is a stress-free break in the sun, with family, a pool and convenient food and drink nearby;
When having entertainment and kids' activities close is more important than museum trips and meeting locals;
When you want to be picked up from the airport and dropped at the beach as soon as possible – without having to think about food shopping or haggling for taxis.
Pick a pricey destination, get a pricey holiday
Be aware of the reputation of the place that you are interested in and the cost of living in that country.
The Italian Riviera and the French Riviera both have a reputation as high-end destinations, with 5-star hotels galore and wealthy visitors.
Italy and France are also comparatively expensive places to eat, shop and drink. These are pricey destinations that attract moneyed tourists – the holiday rental prices reflect that.
Meanwhile the Algarve in Portugal and the Costas in Spain have a reputation as affordable, family-friendly destinations with a mix of mostly low- and mid-range budget accommodation.
Rentals there are generally cheaper.
Avoid peak season if you can – you'll save hundreds
Rental sites' pricing calendars are an invaluable way to see where money can be saved.
You may assume it all comes down to school holidays, but the picture is a bit more complex than that. Remember that properties abroad are taking in tourists from a global market where holidays vary.
Also bear in mind that, in the host country, local holidays will affect pricing. You need to work out when peak season actually is in your target country.
Use James Villas's calendar to weigh up the seasonal differences.
Ask these questions before you book
Call the owner directly before booking – you'll find an official number listed on the holiday rental site.
It's also a good way to find out how helpful they are. If they are not maybe you should look elsewhere.
What is included in the price? Make sure you check if there any additional charges.
When and how do we pick up the keys?
Is it a family-friendly? For example, are pools gated?
Does the owner live nearby, in case we have any problems?
Is a deposit required?
What cooking equipment?
Is a deposit required?
How do you get there from the station or aiport?
Do you supply bed linen, towels and toilet roll?
Is there a local keyholder who can help us when we arrive?
Are there cleaning fees?
Does the place have mobile reception/internet access? What's the Wi-Fi key?
Is there a DVD player / TV?
Is the property non-smoking or smoking?
Is electricity included? If not, what's a typical bill?
Is there a washing machine?
Are the beds doubles or twins?
Are there cots?
If there's a swimming pool, is it currently fit for use?
Other Top Sites To Consider
Although part of the HomeAway group, Owners Direct produces its own unique set of results when you search.
We recommend including it to make sure you've seen everything a region has to offer. It is popular for UK rentals. Check out the special deals advertised on its homepage.
Also owned by the HomeAway group, VRBO is your best choice for a Florida or USA rental.
It has a 'book now' option, which is handy for late deals, and you can track prices across the whole year to find the cheapest seasons.
Six sites to discover a cottage rental
Previously known as Cottages4you, a popular starting point for a cottage rentals is Cottages.com. It scores 98% on Reevoo and has handled over 100,000 holiday bookings. Check out their late deals page;
Classic Cottages is long established and also highly popular with its customers (five stars on Feefo).
What we like most is they highlight cottages for people with particular needs, such as Dog friendly cottages, cottages by the sea, family friendly cottages, baby friendly cottages, cottages with hot tubs and cottages with swimming pools;
Award-winning Premier Cottages has around 200 well-established properties around the UK all with a minimum 4-star grade from Visit England.
You can check reviews for most of them on TripAdvisor;
With telephone support and property inspections, HolidayCottages prides itself on customer service. It has a last minute deals page;
Focussed on luxury and heritage accommodation, English Country Cottages has a stunning portfolio. Its special offers give up to much as 25% off;
Cottages Online has thousands of properties in the UK and Ireland. Lots of their cottages are booked out by repeat visitors, so check their promotions to find availability.
Fancy something different? You won't believe where you can stay in the UK and Europe
The Duke and Duchess of Windsor's old bolthole in France. A lighthouse on the Isle of Lundy (population 28). A former prison in Lincolnshire. A Scottish castle.
There are some amazing places to stay with the Landmark Trust.
They have properties in the UK, Belgium, France and Italy. Landmark Trust are a charity that rescues and restores historic buildings before making them available to holidaymakers in search of something quirky.
If history and originality is your thing, you might also like the National Trust's selection of holiday homes.
Bunkhouses and bothies, Rapunzel-esque water towers and log cottages by the shores of Lake Windermere – there's lots to choose from.
Holiday rentals with a baby
Baby Friendly Boltholes has done a great job of rounding up the world's most child-friendly hotels and holiday rentals.
Their 'shortlist' tool allows you to save places you like as you browse properties from the Canary Islands to the Caribbean.
They've thought about all the things a parent is looking for in a family holiday rental – high chairs, outdoor play equipment, a safe environment, cots and more.
If you've got young ones, see what Baby Friendly Boltholes has on offer.
Top tips for travelling with a baby or toddler
Dress your baby in soft layers that are easy to add and remove as the temperature changes on chilly planes and hot car hire pick up desks;
Take a cheap battery-operated hand fan to cool them down and distract them;
If travelling far in a car, try to time the journey with sleep time but take regular breaks if your baby is awake to prevent restlessness;
Always carry a pack of wipes! Essential for messy feeds and other spillages;
Take lots of snacks – dried fruit, grapes, rice cakes – to keep them occupied;
If you're not sure how toddler-safe the property will be, buy some cheap child-proof locks for cupboards and take them with you;
Don't forget pens and crayons, paper, jigsaws, dolls and story CDs to entertain them.
How to use Airbnb
Airbnb has risen to fame as a new and alternative way to rent short-stay accommodation. However before rushing in, it's worth understanding its popularity and also learning a few tips on using the platform.
Airbnb is mostly liked by travellers looking for unique, unusual places to stay or by those that want to homestay with a local.
A large reason for its popularity is that property owners themselves love it because it's given them the chance to rent out underused space and make some spare cash.
But for all the house owners that have embraced a new world of holiday rentals, there are also many of the same old properties you will find on TripAdvisor, eBay and other sites, owned by experienced hosts.
So, particularly if you're after a holiday villa or cottage, don't expect to find undiscovered bargains on Airbnb.
Tips for using Airbnb
Check what's being offered. Does the owner live there permanently? Do you have access to the whole property? Is anyone else staying?
Read the reviews and the host's response to them to get some sense of who you're renting from. Some Airbnb leave guests to themselves, others are looking for interaction;
If you find a place you like, be aware that some hosts will want to approve you. Unlike hotels, Airbnb hosts can pick and choose who stays – you get reviewed too, so keep a good profile;
It's common for Airbnb hosts to add a cleaning fee. Also some will request a security deposit (it will be returned to you after the booking by Airbnb).
What are the alternatives to Airbnb?
Airbnb isn't the only company shaking up the holiday rentals market with homestays.
Check out the smartly-designed HouseTrip. One of the largest holiday rental websites in the world, it says the benefits of staying in someone's home rather than a hotel are "authenticity, privacy, value for money and flexibility".
Wimdu specialises in city apartments, from New York penthouses to Paris studios – very hip.
They have over 300,000 listed apartments and claim to be 50% cheaper than your average hotel.
In contrast, Apartments4You offer flats, studios and bungalows at popular holiday resorts in places like Florida, Spain and Portugal.
For a bit of everything – from holiday apartments in Benidorm to city lofts in Zurich, check out 9flats which has over 200,000 advertised rentals worldwide.
'Free' holiday rental? Consider a home swap
They're not for everyone, but a growing number of people are getting into home swapping.
Home swap member sites like Love Home Swap charge you a set monthly fee. This gives you access to 75,000+ members' homes across the world.
It's then down to you to strike up holiday swaps; you can either arrange a direct swap (you go to theirs, they come to yours – either at the same time or on separate dates that don't coincide) or you can collect and use 'swap points' each time you let out your house.
Home swap holidays work great if you're relaxed about having strangers stay in your house. You'll find yourself very popular if you live a top tourist destination.
Find cheap flights and you could half your holiday cost with a home swap, particularly if you're keen on usually-expensive destinations.
For example, New York is a pricey place to stay. But you can usually find cheap flights there and if you've bagged up some swap points you could find yourself staying in a chic Manhattan apartment for free.
For under-the-radar cheap holiday rentals, try the ex-pat forums
If you're keen to find something away from the holiday rentals sites or perhaps negotiate a long-term agreement with a house owner, you could try posting your request on an ex-pat forum.
These are full of people from the UK that live abroad. Some of them do so part-time and they tend to have good knowledge of the local market and opportunities.
Remember holiday rentals are priced at tourists. But ex-pats will know how to find accommodation at local rates. They'll also be aware of things to watch out for, the best areas of a city or beach resort and ways to live affordably.
Beware of holiday rentals fraud
While some holiday rentals sites like HomeAway offer buyer protection against fraud, others are more vulnerable to scammers and have been used to con holidaymakers.
This is a growing problem in the holiday rentals market. Make sure you check the site's T&Cs to see what they'll do if it turns out you've had by a fraudster.
Of course many sites where owners list their properties – like eBay for example – offer very little protection: they are simply third-party advertising platforms.
Here are some precautions you should take to minimise the risk of loss:
Check how long the owner has been advertising – be cautious of new ads;
Have a good read of the reviews and look out for tell-tale signs of fake reviews, such as very short reviews that all look the same ("Great villa!", "Perfect") or poor use of English;
Use Google Streetview to try and find the house and check it actually exists. Scammers may steal photos from houses in other areas;
Try and develop a bit of a relationship with the owner before you go, with some relevant questions about the house – ask for their phone number ideally;
Google the house name and the website and check no-one else has reported a problem;
If the property seems incredibly cheap compared to all the others you see, be suspicious;
Ask for a signed contract before handing over money. Make sure the terms of the deposit are outlined – 25% returnable deposit is standard;
Credit card is the best way to pay as it offers protection by UK law. Be VERY wary of money transfer services like Western Union, which are popular with scammers;
Some scammers even manage to hack owners' email accounts using 'phishing' – they then control communications with renters and divert funds to their own accounts. Be on guard!
How to haggle price down
One of the advantages of holiday rentals for the entrepreneurial bargain-seeker is you're dealing directly with property owners.
That means you can strike a deal – the agreement is between you and them, and while one owner might not like what you are suggesting, another one might be up for negotiation. So it's worth a try.
Your best chance of getting a reduced rate is a late getaway. An owner knows that if they haven't booked out a property six weeks before, the chances are high that they won't book it out at all – because most people book holiday rentals MONTHS in advance.
Tell the owner you are considering a last minute break – if the price is right. Get quotes from other owners nearby and mention cheaper ones to owners: "We really like the look of your home, but it costs a bit more than others we've seen – is there anything you can do for us?"
So long as you are friendly and polite, the owner can only say yes or no.
Try a direct approach to bring the bill down
Another cheeky way you may reduce costs is by avoiding rental sites and going directly to the owner.
This has its disadvantages – some rental sites offer buyer protection and act as agents for messaging – but it may reduce your bill.
It will take a bit of Googling. Cut-and-paste the property name and location and see if the owner has their own website. You may find references and contact details elsewhere.
Owners often advertise their properties all over the internet. Find a telephone number or email address and get in touch.
Get email confirmation of your booking
Before paying out money for ANYTHING, get written confirmation from the owner of ALL the relevant details. Dates, costs, terms, refund policy and contact numbers.
You need to be absolutely sure what you're getting.
Making a safe payment
Credit card payments are usually the safest when dealing with an owner directly as they come with Section 75 consumer protection.
However, be aware that this protection doesn't apply when you use a third party service like a holiday rentals site.
So check their own payment protection terms – most are keen to secure your trust and will offer refunds. Clickstay is particularly good on this.
PayPal isn't ideal as its buyer protection is limited to physical goods, though you may be protected if your account is linked to your credit card, which enables a 'chargeback' on the seller (you will need to activate a 'dispute' through PayPal if you cannot sort things out with the owner).
We recommend you avoid wire transfer services like Western Union and Moneygram in this instance. They are popular with scamsters.
Always take travel insurance – here's how to get it cheap
Many people don't realise the risk they take by going on holiday without travel insurance.
Either through ignorance or a 'it won't happen to me' attitude, shocking numbers travel each year without financial protection.
The biggest liability is your health.
If you, or one of your family, became ill while in the USA for example, and you were unfortunate enough to need hospital treatment and aftercare, you could face a six figure bill. And an air ambulance home would cost at least £35,000.
Of course this kind of nightmare medical scenario is unlikely. But it is far from impossible.
Do some research online and you'll sadly find LOTS of horror stories – like this one about an uninsured Brit who had a motorbike accident in Bali and his family had to raise £100,000 to pay for treatment.
The truth is you are more vulnerable when you travel.
A whole family going to Europe can get covered for medical needs, lost baggage, trip cancellation and personal liability for less than £20.
Read our guide to travel insurance which is packed with tips and good offers.
If you need car hire, book it now
Book early, pay less. That's the golden rule of car hire, but there are 30 other things you need to know, so make sure you check our guide.
We found that if you make your booking at least four months ahead of your pick-up date you're likely to save between 65% to 125%.
That's huge. It could be the difference between an extra night's holiday or special meal out.
Research by Travelsupermarket has found that the costs of car rental are dropping as the market gets more competitive. Companies want your booking early, but they'll sting you if you wait until the week before your trip.
So as soon as you've booked that flight and know your destination, book a car.
WHEN YOU ARRIVE
First things first: check everything's in order
If there are any problems with your property that are not your fault, you'll need to report them immediately.
An owner will be naturally suspicious if you report a broken bed three nights into your stay. And often an arrival check will be written into the rental contract.
Go around the house and take photos of any issues. Send them to the owner.
You should expect some compensation if the house is not properly cleaned, things are not working (for example, a TV or heating) or a key feature of the property is unusable, such as the swimming pool.
Self-catering tips – what to take
Small corner shops – whether home or abroad – tend to be expensive.
So try and incorporate a stop off at a big supermarket on your way to your holiday rental to make sure you get what you need at a decent price.
If you can't go shopping until after you've arrived at the house, here are some things you might want to take with you:
Tea bags and a half-pint of milk;
A box of cereal for morning – especially if you're arriving late;
Biscuits or nuts to tide you over if peckish;
Coffee if you need a morning hit of caffeine;
A small bottle of washing up liquid;
For an easy-pack meal that expands, couscous or rice is good.