In this step-by-step guide to cheap car hire you'll discover 31 ways to save money and have a stress-free trip abroad.
You'll get insider info on everything from fuel policies to cheap insurance – and you'll learn how to search deep for the best deals.
STEP ONE: BOOKING YOUR CAR HIRE
Find the cheapest car hire deals by using comparison sites
This is a quick way to see what's around and how much you can expect to pay for car hire. Scan the best car hire comparison sites to examine how the deals stack up.
Our favourites are:
GOOD FOR: Easy booking process; Great filter options
Travelsupermarket's strength is holiday car rental and it does a solid job of rounding up cheap deals from dozens of car hire companies. In our tests it often found the best prices.
GOOD FOR: Holiday car rental; Over 25 brands compared
Kayak is speedy and has an elegant, easy-to-use interface. It's worth including in your search because it sometimes finds cheap car hire deals you haven't seen elsewhere.
GOOD FOR: User friendly; Nice app
Carrentals is focussed solely on car hire, unlike others that also compare flights, hotels and holidays. Which means it's very comprehensive, with over 50 suppliers checked. Rated 9/10 on TrustPilot, it works hard to keep its strong reputation and provides excellent detail on each option.
GOOD FOR: Huge search; Great info on deals
Confused.com is not best known for car hire, but it has partnered with the highly-regarded global engine Cartrawler which picks out some very cheap prices. Deals are well organised and the booking process is an easy three steps.
GOOD FOR: Worldwide deals; Easy to use
Snuffles says:
You might think you don't need five different comparison sites. But if you really want to sniff out the cheapest car hire I recommend you shop around. Because all these sites have different deals – you'll be surprised!

The golden rule of cheap car hire: book early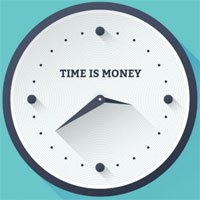 'Book early, pay less'. We compared the price of cars at 14 different destinations at different times.
Make your booking at least four months ahead of your pick-up date and you're likely to save between 65% to 125%.
That's huge. It could be the difference between an extra night's holiday or special meal out.
Research by Travelsupermarket has found that the costs of car rental are dropping as the market gets more competitive. Companies want your booking early, but they'll sting you if you wait until the week before your trip. Or even worse, if you walk in off the street.
Book the right size car
Remember it's not just the family that's got to get in the car, but all the luggage that comes with them.
Assess your needs. Cars are priced by size, from the mini (usually a 2-door, suitable for up to four people, but with little boot space eg Ford Ka) through to a standard or a full-size (a 4-door with plenty of luggage space eg Renault Laguna).
Be aware that popular family cars like the Ford Focus or Citreon Picasso will sell out more quickly than others.
If you don't like the stress of parking abroad, consider the compact option. These are usually comfortable 4-doors that can handle suitcases but aren't too tricky to park.
And don't forget the space needed for a child's seat if you're taking little ones.
Nicky from Yorkshire says:
If you have little ones you can usually fit a bag or small case in the footwell beneath their legs.
Need a cheap van or campervan? Here's what you need to know
Vans
You can hire cheap vans from all the major firms like Europcar, Avis and Hertz.
There are also specialist van comparison engines like AnyVan.
Sometimes local may be the way to go. For the best van hire prices on the Algarve, for example, we found Auto Prudente.
But be aware that insurance on vans comes at a price. Excess cover is more expensive as vans are a riskier bet for insurance companies. So ask what you are covered for.
Campers and motorhomes
Campervan hire is great fun and you can pick up some insane deals if you're flexible.
Look out for 'relocations' or 'one way' offers. These are bargains where you're usually returning a vehicle to its home after someone else has dropped it hundreds of miles away. Which means they come with limits.
But these deals are available across Europe, the US, Australia, Canada and New Zealand and plenty of them start at $1 a day.
Use sites like Imoova, Apollo Camper, Drive Now and Jucy to plan your trip.
Go green and go manual for cost savings
All the big firms like Avis, Hertz, National, Budget and Europcar are now offering green options.
There are also environmentally-aware car hire firms like Go Green Rental or Green Motion, which claims to be the world's first eco-friendly car and van hire company and offers vehicles in the UK and abroad.
If you can't find a hybrid you should see low CO2 alternatives on offer. They usually give very good mpg (miles per gallon) meaning they can be economical. But do compare all models.
Also, be sure to check which transmission type you're booking, either manual or automatic.
In the US, automatic is most common – but they guzzle more gas. In the UK and Europe most firms offer manuals by default. Yes you can book an automatic, but you're likely to pay more as they're limited to more expensive models.

Why your best fuel policy is 'full to full'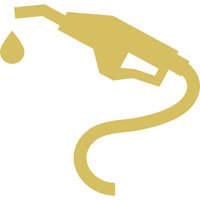 Check out fuel policies to save yourself from hidden charges.
Often cheap car hire is not what it seems. Firms have sneaky ways of getting back the money they 'lose' on those rock bottom price deals.
A popular trick is to charge you for a full tank of petrol and ask you to return the vehicle empty.
That tank will cost you well above the average local rate and you'll probably give the car back with some petrol or diesel left in.
So instead, look for 'fair fuel' firms that let you return the car full or on the same level that you collected it at. You could save yourself at least £40 on your booking.
Snuffles says:
For checking fuel policies I like Enjoy. They're a cheap car hire broker site that ONLY provides quotes from firms with friendly fuel policies. It's a good way to weed out the sneaks!

Others with fuel policy filters include: zestcarrental.com | Travelsupermarket | Auto Europe | MoneyMaxim

How to avoid that excess insurance fee
Another way car hire firms increase their profits is by panicking customers into buying excess insurance.
They'll tell you that, if your hire car is damaged or stolen, you'll face a hefty excess charge…unless you buy their insurance to protect you. But their insurance is likely to be expensive.
Here's a great solution: buy your car hire excess insurance independently.
A quick search online finds insurance specialists offering prices of around £1.80 to £2.40 per day for cover. This is compared to hire firm fees which are often £15-20 per day.
But wait! There are even bigger savings to be had:
Snuffles says:
When you're buying excess insurance, look for policies that cover tyres and windscreens. Sometimes these aren't included, which means you are at risk if you suffer a blowout or a chip. Take a good look at your tyres – even the spare – when you collect and check over the windscreen for prior damage.

Going away twice or more? Get annual insurance instead
If you know you'll be hiring a car abroad again within 12 months, use the same process above to check out annual excess cover. Because in our tests using Money Maxim the difference between single trip and annual cover was small. In fact, three single trip purchases would cost you much more than one annual cover.

Why a quick call to the bank could save you pain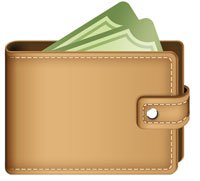 Now you've avoided pricey excess insurance, make sure you don't get caught out when the car hire firm asks for a deposit. Because if you're not buying their insurance they'll want to pre-authorise a credit card payment that covers them in the event of an incident.
This amount can be as high as £1200 and as low as £500. So here's the simple thing you need to do before you travel: make sure your credit card limit can handle the holding charge. Phone your bank and check the situation. Ask for a temporary limit rise if you need to.
The car hire franchises make their profits on all the extras they sell when you arrive at their desk, so be ready to defend against this popular trick.
Get extra protection with a full credit card payment
You should also pay for the full car hire cost using your credit card. Why? Because whenever you pay with a credit card, whether at home or abroad, you are protected by law – as long as you spend more than £100.
Section 75 is a legal ruling that means a credit card provider must share the burden of any financial issues that arise. It applies to most consumer purchases, not just travel.
So if you experience a payment dispute, your credit card company is on your side. They'll ensure you don't lose out financially while you both sort out the problem with the hire firm.
Double up your protection: book a package
If you're thinking about booking a package holiday and car hire is part of that, here's something that could sway you.
A package holiday – all of it – is protected by the UK government's ATOL scheme.
This means if your holiday firm disappears overnight, ATOL will look after you with a refund or a new holiday of equivalent value. You won't be left with a separate unusable car hire booking.
Of course you should check your holiday firm is ATOL licensed, but most package providers are.
This isn't something to sweat over. If you've weighed up the cost of bundled car hire against an independent deal and there isn't a difference – or if the package is cheaper – you know what to do: book the package.
Going to the US? They do things differently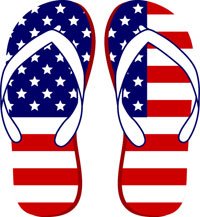 When researching USA car hire there are two words to remember: fly drive.
Over in America the fly drive package is a popular option and can sometimes be cheaper than an independent booking. But you need to do your homework.
Get a quote on popular airline sites like Virgin Atlantic, British Airways and Delta and you're likely to be offered a fly drive deal. But make sure you also use a tool like Skyscanner and click their 'add a car' option. The prices you find there may be cheapest of all.
Finally compare the costs of the fly drive against separate bookings of flight and car hire.
Snuffles says:
In our tests we found differences of £200+ for a week's holiday to Orlando Florida. Sometimes fly drive was cheaper, sometimes it wasn't.

This simple overseas website tip could shave off ££s
If you know which hire firm you want to use – perhaps you like and trust a certain brand – here's a clever way to make sure you still get the best deal.
Once you've checked the price on their UK website, take a look at the local price in the country you are visiting. Then use a currency converter to see how it matches up.
We found that a one week hire of an Audi A6 from Barcelona El Prat airport would cost you £379 if booking on Avis's UK website. Yet a search of their Spanish Avis reveals that the A4 can be booked domestically for EUR 413 (that converts to £368 at time of writing).
Within Europe, few big firms will prevent you booking this way. Elsewhere may prove problematic.
Here are our handy links to the top firm's country sites:
Alamo UK | Alamo USA | Alamo France
Avis UK | Avis global – go to avis.com and select from top menu
Budget UK | Budget global go to budget.co.uk and select from top menu
Enterprise UK | Enterprise global list
Hertz UK | Hertz global list
Sixt UK | Sixt USA | For rest of world, scroll to foot of main page
Michelle of Scotland says:
I've found that airport car hire prices are often more expensive than at other locations. If you're a real money saver you could compare other nearby offices and think about, for example, taking a bus to the city. You'll also avoid the big airport queues!
Get unlimited mileage if you're road tripping
Planning a LOT of driving? Then make sure your chosen deal isn't limited by mileage. Otherwise you'll face expensive fees for every mile you cruise over the daily limit.
Big firms like Sixt usually have unlimited mileage as standard. Others set a maximum number of miles you can travel each day and then start billing if you exceed the cap. Sometimes the limits are generous: Europcar's 300 miles a day means, unless you're travelling the equivalent of London to Carlisle every day, you're safe.
Watch out for mileage limits on premium models. And check that your mileage includes crossing borders, whether country or state.
It pays to think ahead about additional drivers
Many people decide to add an extra driver when they arrive at the hire firm's desk. It's something that doesn't cross your mind when booking – but it suddenly seems a good idea when offered abroad. Don't let this happen!
The reason is additional driver fees vary depending on your hire firm. In a test comparison of charges of 10 top companies operating in France, we found the following differences:
Fees for additional drivers
Interrent | 5 EUR per day
Firefly | 7 EUR per day
Thrifty | 8 EUR per day
Budget | 8 EUR per day
Avis | 8 EUR per day
Hertz 8.40 EUR per day
Sixt | 9 EUR per day
Keddy/AutoEurope | 9 EUR per day
Enterprise | 34.11 EUR set fee (equivalent of 4.80 EUR on 7 day hire)
Snuffles says:
Just checking the additional driver charges in advance could save you the equivalent of a holiday meal or entry to an attraction!

Check the flight + hotel + car hire for cheap combo offers with these top engines
Some of the holiday search engines claim they can get cheaper prices for those that book their flight and accommodation alongside their car hire. So why not test them out?
Our favourite picks for a combo deal comparison are Ebookers, Expedia, Priceline and Opodo. These four all give you the option to search a flight + hotel + cheap car hire deal.
Opodo is owned by a consortium of European airline firms and its reputation is growing;
Expedia is the biggest in the field and has plenty of partners;
Ebookers is hugely popular with UK customers, attracting a 4-star Trustpilot rating.
Before you press 'book now' ask yourself: do you definitely need to hire a car?
One final check you should make before booking is a look at 'the alternatives'. Because maybe you don't really need to hire car? Here are some reasons you might not…
When public transport is excellent – and cheap
Check out the costs in advance. In the UK we're used to paying extortionate costs to travel by bus or train, but southern Europe is cheaper. Turkey and Greece is particularly economical. While if you're going to India, Thailand or even New Zealand you can expect to get around very cheaply.
When taxis don't cost a fortune
Likewise, in countries where the cost-of-living is lower you could manage your whole trip on taxi rides.
If there are other options
You could consider travelling in your own car or you could look into Zipcar, the global car share club that offers hourly borrower fees.
---
STEP TWO: BEFORE YOU GO
Driving outside of the EU? You may need an international license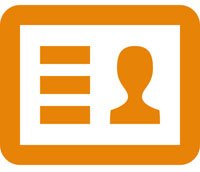 The USA, Kuwait, Japan and Thailand are just a few of over 100 countries that require you to have an IDP (International Driving Permit) to drive as a foreign visitor. In some places, like Australia and Hong Kong, it's not always necessary but is recommended – check your hire firm in advance.
Getting an IDP is straightforward. They cost from £5.50 and are available over the counter at your local Post Office as well as by post via the AA or RAC. You'll need to present your passport, a passport photo and your UK driving license photocard as evidence. You must be over 18.
Your IDP is issued by your home country. While technically you could apply for one by post while abroad, it would take weeks to arrive.

Important! The new rule about driving licenses you must consider
The DVLA has phased out the paper license that comes with your photocard. In the past car hire firms used this paper section to check your driving record for penalty points. But now the DVLA has stopped updating these paper counterparts.
This means that if your car hire firm wants to check your license they need a special code.
You'll need to go to the Government's DVLA page and permit them to see your record. Then the DVLA will issue you with a code that's valid for 21 days. Show this code to your hire firm.
It's a bit of extra hassle and you might not need it in the end, but you'll regret not checking first with your car hire firm.
Snuffles says:
If you don't want to do this online, the DVLA also has a freephone number you can call: 0300 083 0013

Take your own car seats for the kids
Child seats are another extra cost you'll face, unless you've packed your own.
If it's a booster seat you need – compulsory in some parts of Europe even for under 12s – we like the clever option of an inflatable seat or a convertible rucksack. These lightweight portable options are perfect for travellers.
Most airlines let you take a child seat either for free or cheap compared to the car hire firm's charges. Research by travelsupermarket.com found weekly hire fees ranged from £15 to £70 across top Mediterranean destinations.
Claire from Kent says:
We always take our Trunki booster seats which saves on expensive car seat hire plus they go on airplane as free baggage and can be filled inside so win win!
Top 3 tips to avoid expensive sat nav costs
These days most people rely on sat nav when driving somewhere new. But car rental firms will ask for £10+ per day to hire theirs.
If you are a smartphone owner you can simply use the Google Maps app on your Android, iOS or Windows device to guide you. It provides both visual and audio directions. You might want a dashboard mount to hold it in place. Beware though that this method will run your data allowance down.
If you want to avoid using valuable data, check out Navmii. Install this app before you go and it will preload all the maps you need. Then it uses your phone's GPS location to navigate your journey.
A third option is grabbing yourself a cheap sat nav you can keep. Prices have fallen in recent times and you can snatch up a quality device such as the Garmin nuvi or the Tom Tom Start 25 for @ £100.
Snuffles says:
If you're taking your own sat nav or using your phone, be aware that sometimes car lighters don't work or have been disabled. So charge up before you set off.

Every country has different driving rules – read them or risk heavy fines!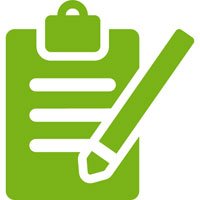 In France it's compulsory to carry a warning triangle and reflective jackets. In Spain the use of full beam in housing areas is forbidden. In Italy, speeding fines are more expensive at night.
There are unique driving rules for every country across the world and it's in your interest to check them out.
If you decide to self drive, there may be things you need to buy in advance, like a self test breathalyser for France.
The AA has a useful list of AA requirements for 40 countries.
---
STEP THREE: PICKING UP THE CAR
Get ready to stand your ground
You've made your booking, bought your excess cover and everything else is in order. There should be no reason to spend extra when you collect your car.
But some firms – especially those at the low budget end of the market – are going to try and squeeze some more cash out of you.
You might be told your insurance isn't recognised. Ignore this.
Stay firm but friendly, get out your credit card and let them take your holding deposit.
You might also be offered a vehicle upgrade or invited to get "more comprehensive" breakdown cover.
If you've done your step one homework, none of this will be necessary.
Bex of Devon says:
My major tip is make sure you are not second in the queue. I always send hubby ahead while I wait from the baggage to come off the plane!
Here's your car hire inspection checklist
When your car hire firm gives you keys and asks you to check over the vehicle, it's vital you take a good look. This is your one chance to point out scratches, dents and chips and avoid problems when you return the car.
Survey the bodywork carefully, especially the doors, bumper area and wheel arches. Note down any issues and take a photo for evidence (there are smartphone apps that can add a timestamp to your images);
Make sure you have a spare tyre and it's in roadworthy condition;
If you've read the local laws, check your car hire firm has provided the compulsory equipment, like reflective vests for France;
Sit in the driver's seat and work out where all the lights and signals are. If you're not sure, go back and ask for a walkthrough;
Start the car to confirm the fuel level, test the windscreen wipers, lights and horn;
Check whether the car is petrol or diesel. Incorrectly fueling a car is not only damaging but you may not be insured against the catastrophic mistake.
Ask the car hire firm for their emergency contact number
Before you leave the collection office, make sure you get the firm's emergency contact number. You never know what might happen and why you might need to call them.
Better to be safe than sorry.
Have your in-car games and entertainment ready
It can be stressful driving abroad. The last thing you need is the kids causing mayhem in the back while you debate the route under a hot sun.
If you're not taking digital devices away with you then you'll need to arm yourself with some good games.
Don't forget drinks and snacks
If you've landed in a warm climate it won't be long before passengers start getting thirsty. Don't leave the car hire office without plenty of water for your journey.
And if you've got a way to go, make sure you've packed some snacks.
---
STEP FOUR: RETURNING YOUR HIRE CAR
Do. Not. Be. Late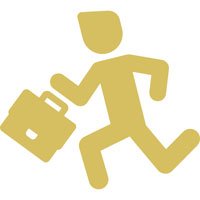 Hire firms have good reason to charge you extra for returning a hire car late. Your car needs to be checked over, cleaned and prepared for the next hire – which may be only hours away.
Bring it back late and you're going to get billed. Most likely you'll have to pay for another full day's hire.
In the EU you are legally allowed a 29 minute grace period beyond the agreed return time. But some franchises might dispute that.
You don't want to get stuck in an argument if you have a flight to catch, so avoid hassle and arrive earlier.
Jenny from London says:
Hopefully everything will go smoothly but if you do have any car hire problems try to remember it's your holiday and holidays don't come around often. Stay calm and positive.
Stay around to sign the paperwork
Many car hire firms have adopted a more casual handling of rental returns. So you may be able to hand over your keys and be waved off without question. Don't – it leaves you at risk.
If the firm later finds an unexplained scratch or discovers a technical problem, you'll face a claim. And beware: you should also avoid handing back a dirty car as that can be a problem too.
Allow yourself some extra time to do a full handover. Get your deposit refunded, keep your receipts and hang around for their inspection.
Check your bank account when you get back
Go online when you get home.
Make sure your full deposit has been returned and there are no surprise charges.
If there are, remember you are protected. Call the car hire firm first to query the issue.
If it can't be resolved straight away, call your credit card provider and get them on the case.

Speeding fines cannot be escaped!
In an unfamiliar driving environment you're much more vulnerable to mistakes.
From misreading road signs and mistiming roundabouts to accidentally jumping lights or breaking speed limits, statistics prove it's easier to go wrong when you're a tourist driver.
Don't think your errors will all be forgotten. Get caught speeding by a camera or a police officer and you'll likely get a fine. And unlike in the UK, it may be demanded on-the-spot.
If you get flashed by a speed camera while in a hire car, be sure your fine cannot be escaped. Either the car hire firm will charge your credit card (there was a clause in the contract allowing them to do this) or they'll send your details to the local enforcement agency – and charge you an admin fee for doing so.
---
Enjoy your holiday!
Snuffles says:
Despite all the warnings and tips here, if you follow the advice you should have a great trip and a smooth car hire experience. Take a bit of time to get things right before you go and enjoy your holiday more when you get there. I hope you've found this car hire guide useful. Head over to Facebook and let me know – I'd love to read your own cheap car hire tips and stories