Use this page to see all of today's special offers from the top rental booking sites for every school holiday. It will save you time and money! Scroll to see deals from social media or see my top rental booking sites. Nicola
First time here? Read this
Sign up to our newsletter for deals & inspiration.
You will know finding a great deal and / or availability is hard when it comes to the UK during school holidays.
To save you time searching sites and then finding the deals (which they can make very hard to find!) I update this page every day to give you all the links to today's offers for all of the school holidays.
Simply select the holiday you're looking at – then clicking on offers for each company will open a new window with the deals loaded! As well as saving time I really hope it will help you find something perfect for your family, and at a good price.
Sometimes we feature particular cottages and you can scroll down to see any.
Please be aware these can (and will!) go quickly. The offers are organised chronologically – the most recent ones we find are at the top. So there will be less availability inevitably as you go further down. This page pulls in any deals or new listings we post on our Facebook page. Many of these deals will be new cottages on the market so you can get a good price and stay somewhere new and exciting.
To get the quickest updates, follow us on Facebook and make sure you tick to see our posts. You can also sign up to our email to get offer updates. We have a full guide to the best holiday rental websites.
May Half Term Offers 🌷
Summer Offers 🌞
October Half Term Offers 🍂
Featured Deals
To quickly see the latest deals, use the links above. See my quick links to finding all new holiday properties.
See below for any featured deals from our social media. Price accurate at time of posting and for 7 nights unless otherwise stated.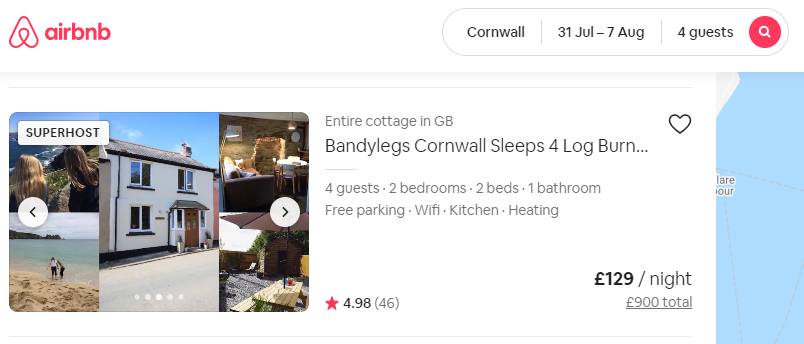 Shropshire Treehouse (£737)
Like treehouses? See my guide to the best treehouse holidays.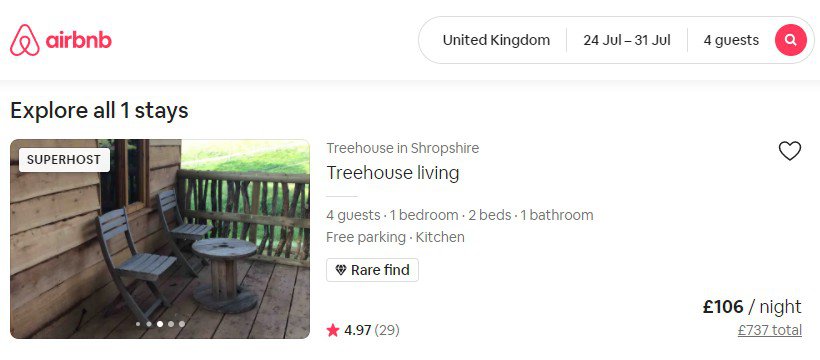 Shropshire Hobbit House (£995)
This wonderful earth house is featured on our round up of magical hobbit houses.

Windmill in Wales (£1,109)
This cracker is featured on our guide to the best windmill holidays.

Beautiful Yurt Hideaway Wales (£474)

Cosy Log Cabin nr Brecon National Park (£492)

Luxury Family Shepherds Hut Whitby (£786)
Luxury 5* Villa Devon (£831)

Secluded Barn in the Lake District (£773)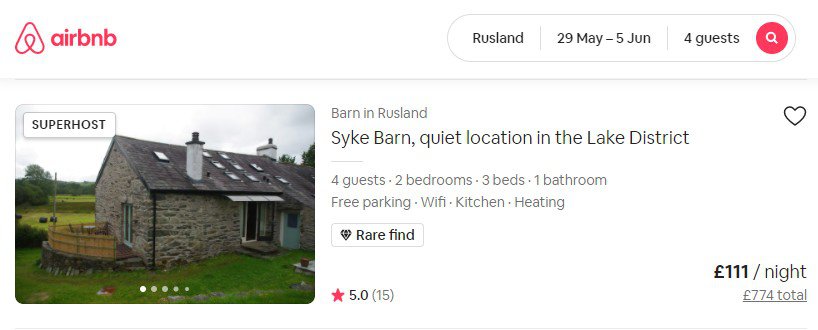 Wales Farm Stay (£737)

Yurt Retreat in Canterbury (£1,017)

Devon Thatched Cottage

Wales Floating Pod

Wales Shepherd Hut with Sauna Summer Holidays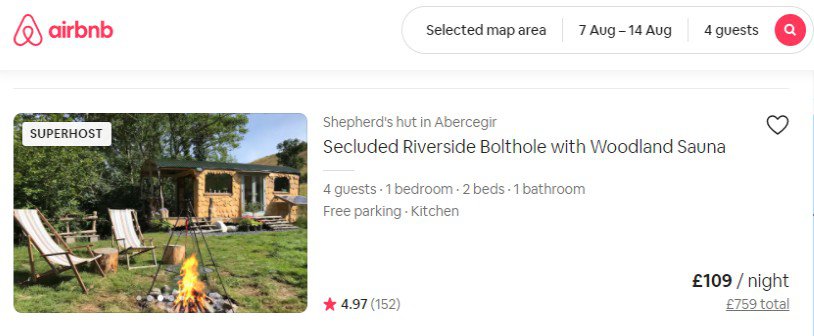 Cornwall Yurt Glamping Summer Holidays


North Wales Summer Holiday

Cornwall Summer Holidays

Wales Summer Holidays

Cornwall Summer Holidays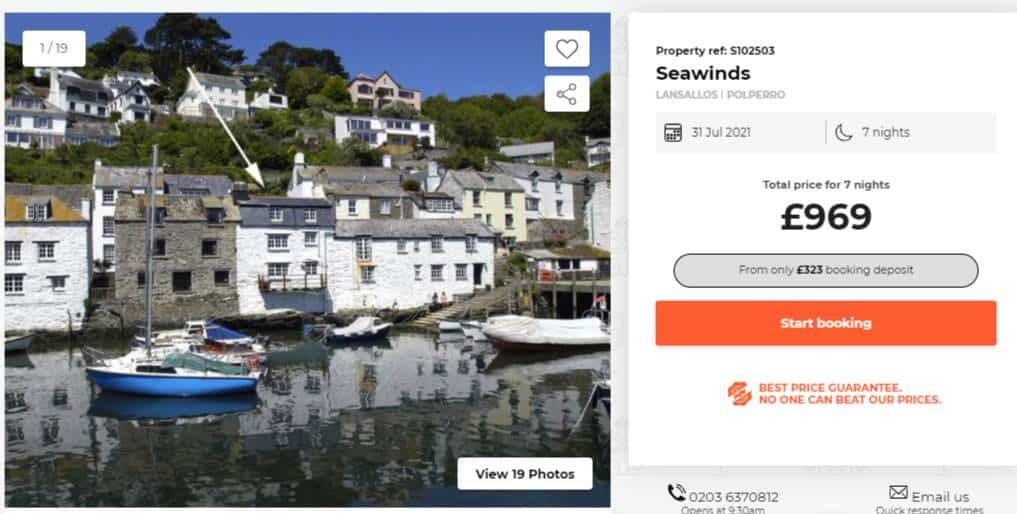 Whitby Summer Holidays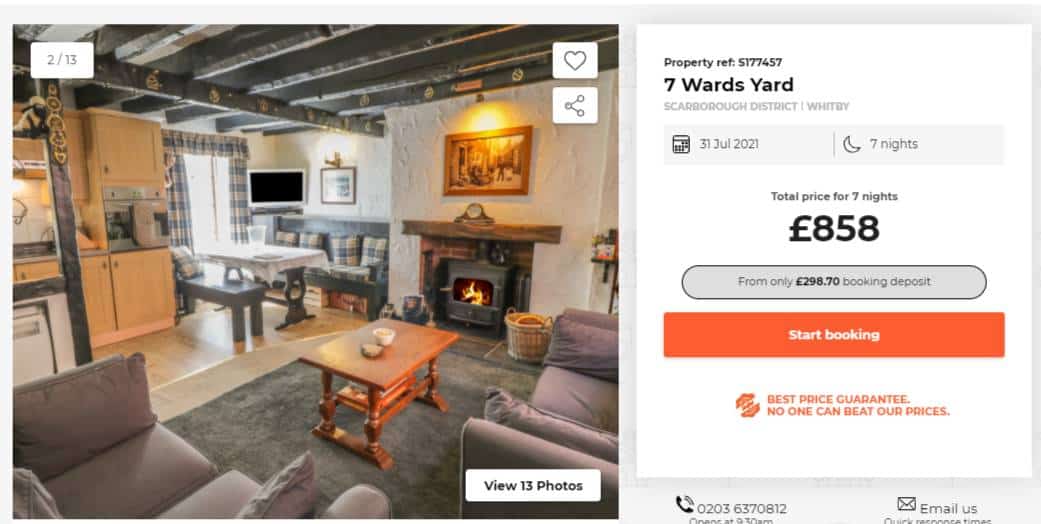 Dorset Summer Holidays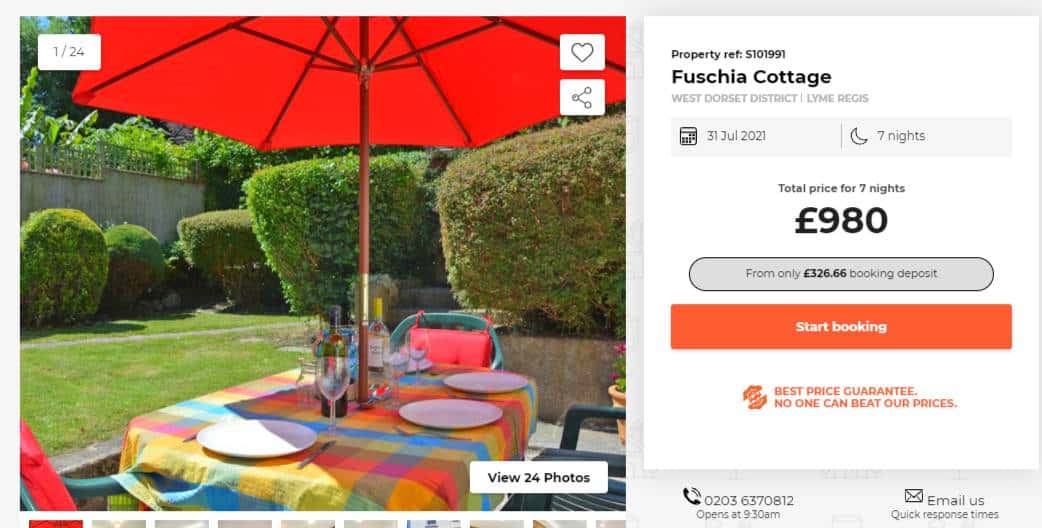 Northumberland Summer Holidays

Lake District / Cumbria Summer Holidays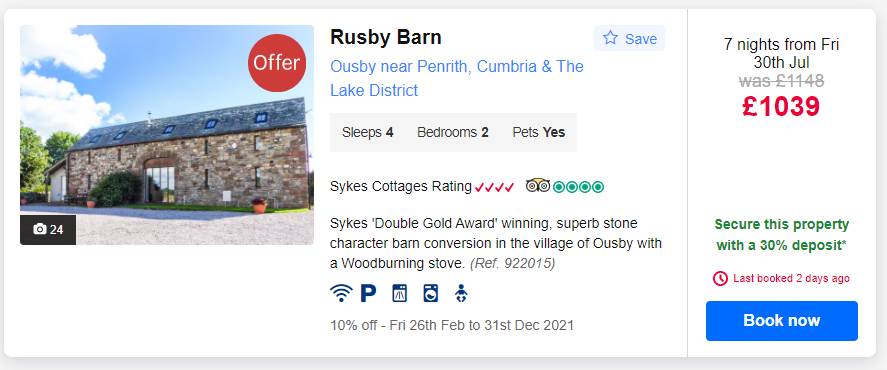 Cumbria Summer Holidays

Anglesey May Half Term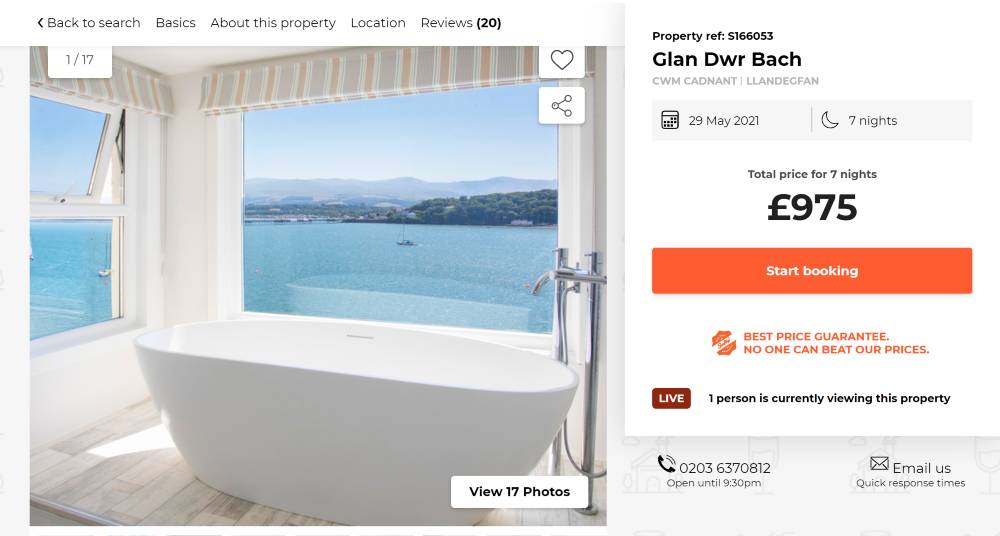 North Yorkshire May Half Term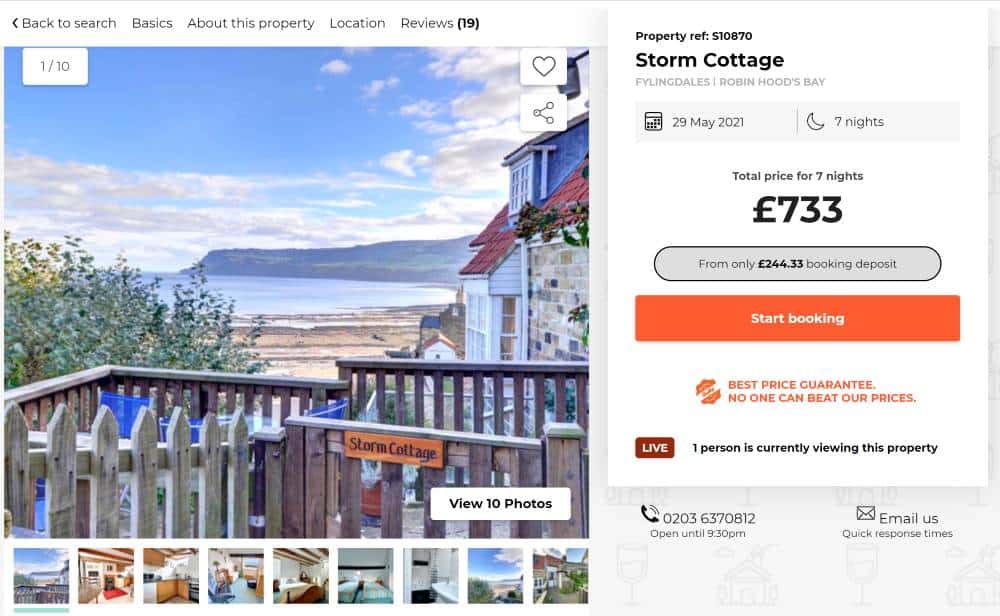 Cornwall May Half Term

Lake District Half Term
Norfolk May Half Term

Cornwall May Half Term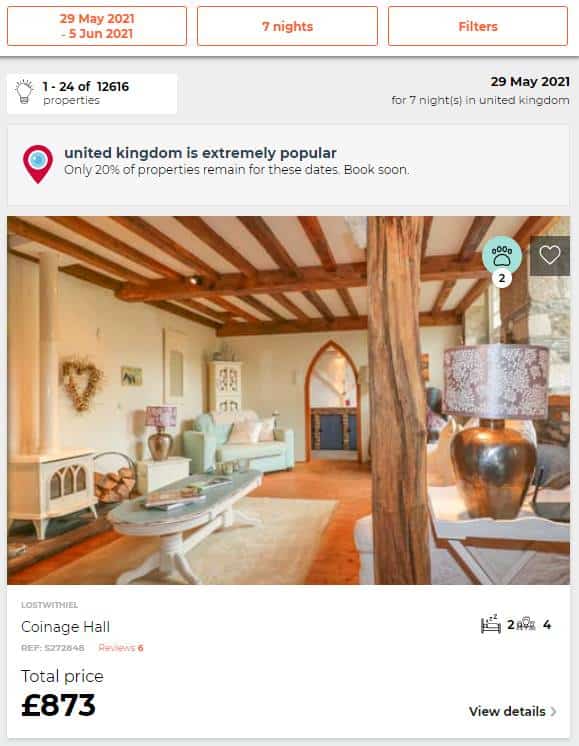 Norfolk May Half Term

---
Shropshire May Half Term

6 Best Holiday Rental Websites
Find your perfect holiday rental – including cottages, apartments & glamping sites.
There's also links to deals – including special offers or last minute deals. You may pick up a bargain!
Want more sites to check? We have 16 on our guide to the best holiday rental booking sites.


Airbnb
Best For: Everything
Number Of Listings: 7 Million Worldwide
Pricing: Budget to Luxury

Sykes Cottages
Best For: UK Cottages
Number Of Listings: +15,000
Pricing: Budget to Luxury

Best For: Last Minute Discounts
Number Of Listings: +60,000 (from cottages.com, Hoseasons & more)
Pricing: Budget to Luxury

HolidayCottages.co.uk
Best For: UK Cottages
Number Of Listings: +15,000
Pricing: Budget to Luxury


Best For: Everything (not just hotels)
Number Of Listings: +1 Million Apartments & Holiday Homes
Pricing: Budget to Luxury

VRBO (previously HomeAway)
Best For: UK Cottages
Number Of Listings: +15,000
Pricing: Budget to Luxury