In this HUGE travel guide we've got all the websites you need to find all-inclusive, full/half board or self-catering packages. We've picked out the best tour operators for families and share tips on avoiding school holiday price hikes and more.
Get ready to find yourself a cheap package holiday for 2019/2020!
CHEAP PACKAGE HOLIDAYS: WHAT TO CONSIDER
Why choose a package holiday?
Cheap package holidays are back in fashion. Nearly half of all UK holidaymakers will take a package holiday in the next 12 months.
After a slump in 1990s and early 2000s, the cheap package holiday bounced back this decade with the rise of the value-busting all-inclusive.
Sun, sea, kids' activities, free entertainment and as much food and drink as you can manage – what's not to like?
But this is the internet age when people are saving money online by 'cutting out the middleman' and organising themselves with the help of consumer-friendly websites and apps.
So are package holidays still a good deal? And when does it make sense to choose one over an independently-organised trip?

This is when it makes sense to choose a package holiday
When you want to visit a 'traditional' holiday destination (see our full list below) like the Costas, Spanish islands, Algarve or Greece;
When you want to go away for the 'standard' holiday length: 7, 10 or 14 nights;
When your priority is a stress-free break in the sun, with family, a pool and food and drink nearby;
When having entertainment and kids' activities close is more important than museum trips and meeting locals;
When you want to be picked up from the airport and dropped at the beach as soon as possible – without having to think about food shopping or haggling for taxis.
If this sounds like you, get searching for a bargain package. There's a lot to choose from and, if you use our tips, you can have lots of fun in the sun while saving yourself a small fortune.
The Independent's Simon Calder says:
Anyone earning the average UK wage can buy a seven-day Mediterranean holiday for a week's pay…You will fly from a convenient airport on a state-of-the-art charter aircraft, enjoying food and entertainment of higher quality than you would find on most scheduled airlines.

What to look for in a good family package holiday
Most hotels marketed at families do a good job of providing everything you need to have a fun and relaxing holiday. Here are some good, common features to look out for when booking your package:
'Kids go free' places
Wifi throughout
Kids club
Swimming pool
Buffet food (kids love them!)
Outside activities like treasure hunts or archery
Tennis, football, mini-golf
Gym
Theme park or water park near
Some excursions
Evening entertainment
Other families
Swimming lessons
Aqua aerobics
Highchairs and cots
Sun loungers and picnic tables
Pool table and darts
TV
Toddler soft play
Safety standards (eg safe balconies)
Mini fridge
Playground
The most popular package holiday destinations for UK families
Brexit-Am I OK to book a holiday in the EU?
Worried about what affect Brexit will have on your holiday? ABTA, which offers advice to travellers and represents travel agents and tour operators, advises: "There is nothing to suggest that you will not be able to continue with your holiday plans after 29 March. Even in a no-deal scenario, the European Commission has said flights to and from the UK will still be able to operate."
"The best way to protect your holiday is to book a package. It is the travel provider's responsibility to make sure your holiday is provided and to offer an alternative or refund if it cannot be delivered."
When should you book?
Book early. Really early – you will save a lot of money.
If you want to go away in the Summer, you should be looking from December. If you leave it as late February to start looking, you are reducing your options and facing raised prices.
Because package holidays are all about availability.
When holidays are first advertised tour operators want to make some sales, so prices are attractive. As airline seats and hotel rooms start filling up, prices increase.
You need to be buying in those early weeks of sale – ideally at LEAST eight months before you plan to travel.
If you've left it too late to grab a bargain then your best bet may be to hold tight for late deals. As long as you're flexible on destinations and happy to not know where you are going until a few weeks before, you could pick up a cheap package holiday from four weeks before departure..
The comparison sites, travel agents and tour operators we list below all highlight late deals. You could also try the likes of lastminute.com.
What can you expect from an 'all-inclusive'?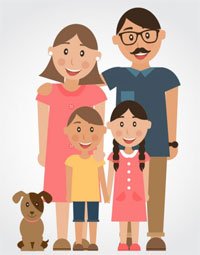 All-inclusive package holidays can provide a LOT of value.
It's not just about three meals a day – here's a list of all the things you should expect (but do check the smallprint) from an all-inclusive holiday:
Access to any entertainment at the hotel;
Buffet breakfast, lunch and dinner (sometimes lunch is not included);
Snacks throughout the day (eg ice cream);
Local wine, beer, spirits and soft drinks;
Sports available at the hotel, like tennis;
Swimming pool and gym access if there is one;
Children's club.
Some things to be aware of: Alcoholic drinks may be limited to certain (local) brands – don't expect Dom Perignon on tap. Beer may not be included. Some 'free' activities may have extra charges for equipment hire (for example scuba-diving). And you may still want to tip waiters, perhaps at the end of the holiday.
Also, if you've never gone all-inclusive before, many people say they feel obliged to eat and drink excessively to get their money's worth – but they end up feeling bloated and fed up. There's no need to go mad! You can easily get your money's worth without stuffing your belly.
Have a think about whether you'll want to eat in the same place every day and about how much you might spend at restaurants or on self-catering. Then decide if all-inclusive is good for you.

Can you avoid the school summer holiday price hike?
It's a frustrating fact of life for families with school-age children. As soon as school's out for the summer, the cost of holidays goes up.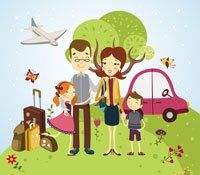 The Guardian did an interesting study last year to find out the true extent of the price hikes by travel firms. It compared prices in two summer weeks that were close to each other – one in July term-time and one in July/August school holiday time.
Looking at 11 different firms, it actually found quite a contrast.
Euro holidays from First Choice, Mark Warner and TUI saw some of the smallest inflations of between 21% and 28%. Still, on a £1500 holiday that would represent at least £300 more outside of term. Meanwhile it was the British-based holidays that saw the steepest rises, with Butlin's and Centre Parcs going up 99% and 51% respectively.
To minimise the amount of extra you pay, follow these tips:
Book your summer holiday before the end of January;
If you've gone past January, your best bet is to wait until very late (from four weeks and less before departure when tour operators will have leftover seats to fill);
Choose holidays that are less popular with families (and less affected by school holidays);
Avoid the first and last weeks, as these are busiest;
Depart and return on a midweek day as these are cheaper.
Look for 'kids go free' deals
Check our guide to all the companies that offer child free places.
Considering most holidays are charged on a 'per person' basis, you can save a lot of money by getting the kids in free. Many tour operators now offer free places for kids. These are often restricted to certain resorts and holiday types – and they sell out early too.
Try Jet2holidays, TUI and First Choice who all promote their 'kids go free' offers.
Be aware that often these deals only apply to ONE of your children. So if you're taking a family of three kids away, you'll still have to pay for two of them.
Travel agent On The Beach gives you a price per adult, with kids going free in most hotels.
---
SEARCHING FOR A PACKAGE HOLIDAY
Mega list! Top sites that will help you find a cheap package holiday
If you're in a hurry and don't want to plough through all these sites, our recommendation for a basic cheap package holiday search is to pick 1 x comparison site, 2 x travel agents and 2 x tour operators from the list below.
Comparison sites
There are some great comparison sites for car hire, flights and hotels. But when it comes to package holidays, no-one has yet come up with a brilliant search engine. Still, here's three that are worth including in any holiday search.
Travel agents and brokers
Travel agents and brokers are 'middle men'. Whereas tour operators create package holidays by bringing together flights, hotels and airport transfers, travel agents only sell them. And they all sell them at different prices. This means that a holiday you see on one site for £800 might be found on another site for £700. Confusingly, some travel agents are also tour operators!
Some travel agents we show here will give you an online price but you have to CALL them to confirm the booking. This means you can try haggling the price (see below).
Tour operators
Potentially, since many operators own airlines, you could find your best deals here. Agents will often refuse to match a tour operator's price because they can't compete.
How to haggle down a cheap package holiday
Using some of the websites above, you may be able to haggle yourself a bottom-line bargain.
Here's what some money-saving holidaymakers like to do…
Go to a site like Icelolly.com, TravelSuperMarket or Teletext Holidays and find a holiday you like. Note down the flight details, hotel and any other factors that may influence the price, like all-inclusive or bed and breakfast. Note down the tour operator that's providing the holiday.
Now Google the tour operator and find their direct booking website. For example, you'd discover that Sunsave uses a website called bargainlateholidays.com to sell its packages. See what price it is suggesting for the same deal.
You could also check out the cost of separate flights and direct hotel bookings, as long as you're comparing exactly the same.
Finally phone some of the travel agents listed above. Detail the cheapest price you've found for the package and ask them if they can go any lower.
Daily deal websites can also produce holiday bargains
Check out Groupon's Getaways page, Living Social's Escapes and Wowcher's Travel Deals. These daily deal sites usually have time-limited offers on family holidays and beach getaways.
They're more effective when you're after a late deal because their offers are often unsold inventory that the tour operator is keen to avoid a loss on.
Get a high class hotel up to 70% cheaper with 'secret' holidays
Some high end hotels don't advertise discounts, because it's bad for their premium image.
Yet they're as eager for business as every other hotel in the game.
Instead they make their deals anonymous using sites like lastminute.com Top Secret Hotels, Secret Escapes and Super Break Mystery Hotels.
If you see a hotel described but not named on one of these sites, with a bit of investigative work you should be able to work it out.
Cut-and-paste some of the holiday description into Google to identify which hotel is involved in the secret holiday deal.
You won't find the cheapest package holidays on these sites. But you will find holidays that include hotels that would normally be impossible to book at such discounted rates.
Unimpressed by the holiday prices you've found? Try creating your own package
If none of the websites you've used so far have proved themselves, try creating your own package.
Pick your destination. Use a flight comparison site like Skyscanner to find flights. Use a hotel finder like Booking.com or Hotels.com to search hotels. And you can even use Hoppa to sort your airport transfer.
For more advice on flights and hotels, check our other travel guides.
---
BOOKING YOUR PACKAGE HOLIDAY
You should ALWAYS get travel insurance, even in Europe. But not from your agent!
While booking your holiday with a travel agent or tour operator, you'll be offered travel insurance. Say no, because it's almost definitely cheaper to buy it independently. Make sure you do buy the insurance though – we have a guide to travel insurance.
Many people don't realise the risk they are taking by going on holiday without travel insurance.
Either through ignorance or a 'it won't happen to me' attitude, shocking numbers travel each year without financial protection.
The biggest liability is your health.
If you, or one of your family, became ill while in the USA for example, and you were unfortunate enough to need hospital treatment and aftercare, you could face a six figure bill. And an air ambulance home would cost at least £35,000.
And while UK residents are medically covered in Europe by the EHIC card, it doesn't cover everything. For example, if you needed to be airlifted you would face hefty costs. Plus it only cover your health: crime, cancellation and baggage loss are some other holiday risks to protect against.
If you don't know where to start, read our packed guide that tells you how to get cheap and comprehensive holiday travel insurance.

Watch out for the airline's extra charges
Remember to factor airline charges that you may face, like checked in baggage. Many operators will sting you for extras here.
TUI's checked baggage fee is from £13, and easyJet's £37. Charges for carrying an item of overweight hand baggage is £30 to £40 on Flybe.
Ryanair has the highest charges for checked luggage from £40. Thomas Cook charges for sports equipment (up to £70 for some items) and has a charge of up to £70 for overweight hand luggage.
All this has to be included when you weigh up the best deal.
If you need car hire with your package holiday, buy it separately
Like travel insurance, if you need car hire with your package holiday it's probably cheaper to organise it yourself. Take a look at our guide to car hire. It includes over 30 tips to help you find reliable cover, with advice on making claims, a list of the most trusted insurers and a warning on the small-print pitfalls to watch out for.
Do you need airport parking?
If you're taking your car to the airport, which is often the cheaper and more convenient option for families, you'll need to pay for airport parking.
Again, the key to saving money is quick action. Don't wait – start looking for the best deals as soon as you book your flight.
Holiday Extras is the best known airport parking comparison site. Simple to use, it provides quotes from a good range of car park operators.
Snuffles says:
Also worth checking is Skypark, which claims the lowest prices and has more 'meet and greet' style offers than others. Another to try is Looking4Parking.

Don't forget to use Clubcard vouchers or Nectar points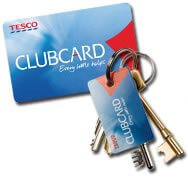 You can use loyalty scheme vouchers such as Tesco Clubcard towards your holiday.
Nectar points can be exchanged with Expedia, Easyjet and TUI.
Cashback sites could save you money
If you use cashback sites like Quidco or TopCashBack you could knock some more money off your package holiday.
Quidco offers savings with dozens of big travel firms, including Thomas Cook and First Choice to name just two. TopCashBack has a similarly big list of holiday websites, including loveholidays.com and Thomson.
If you're not sure what cashback is, it's worth spending some time researching. While the idea seems strange at first, even consumer charity Which? has recommended using them in a recent report.
Which? editor Richard Headland says:
We've found cashback websites can save hundreds of pounds off the cost. However don't just look at cashback sites because, as always, it can pay to shop around.

Be careful if you pay by credit card
Credit card payments can provide welcome extra protection on your holiday. So long as you're spending more than £100, your credit card purchase is protected by law and – should anything go wrong, like the tour company going bankrupt – you can claim your money back.
However, your package holiday will likely be protected anyway by the ATOL scheme (look for the ATOL logo when you book) AND you should definitely be taking travel insurance which should cover cancellations.
What you need to watch out for are credit card fees when you book your package holiday. Because some firms charge up to 3 per cent, and that can amount to another £50-100 on your booking.
Try to use your debit card instead – or look for firms that don't charge credit card fees.
---
GOING AWAY
Avoid hefty airport train fares
Travelling by train to the airport? Watch out for expensive airport train services like the Heathrow Express and Gatwick Express. Go by Tube to Heathrow or take a standard Southern train to Gatwick (only 5 mins longer) and a family of four will save at least £40.
Read our detailed guide to cheap train tickets for loads more tips.
22 Don't change your travel money at the airport
Exchange rates are the worst at airports. You don't want to squander the time you've put in saving money on a cheap package holiday by wasting £50 or more on a terrible airport currency deal.
Instead buy your currency online. Use a site like MoneySupermarket to see who's offering the best rates. These bureaux will send your money through the post by secure delivery. It's the cheapest way to buy travel money.
Beware of mobile roaming charges
When you're travelling abroad with your smartphone, if you leave your data switched on your phone will automatically connect to one of the country's own phone networks. And that could lead to expensive charges as emails and social media updates come in – not to mention inflated costs to make calls and send texts.
Most tourist hotels and cafes now provide free wifi. Our best advice is to switch your data off entirely while you are away and use wifi to stay in touch. Install an internet phone app like Skype or Viper or use WhatsApp to make calls.
If you think wifi will be an issue, make sure you check out you phone provider's advice on roaming charges. Some like you to notify them before you go abroad and they will provide reasonable data packs you can use. This could come in handy if you're hiring a car and using your phone as a sat nav.
---
TOP RESOURCES YOU'LL NEED
Comparison sites: TravelSuperMarket | Dealchecker | Kayak
Travel agents: Icelolly.com | Teletext Holidays | loveholidays.com | On The Beach | Expedia | Travel Republic
Tour operators: Thomas Cook | First Choice | Virgin Holidays | Olympic Holidays | Jet2Holidays | Mark Warner | Kuoni
Hotel reviews: TripAdvisor
Daily deal sites: Groupon's Getaways | Living Social's Escapes | Wowcher's Travel Deals
Other travel guides: Hotels | Flights | Travel Insurance | Car Hire