In this definitive guide to cheap travel insurance we've picked the best current deals for families and couples, single travellers and the over 50s, as well as those going skiing or snowboarding.
We've rounded up over 30 tips to help you find reliable travel insurance. There's advice on making claims, a list of the most trusted insurers and advice on the small-print pitfalls to watch out for.
Our top picks for cheap travel insurance
If you just want to find a good deal straight away, here are our favourites. Every week we check the web for the best prices and policies – this is what we like at the moment.
For families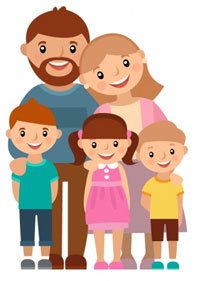 Single Trip Europe: Holiday Safe Standard £17.48 get quote and details
Single Trip Worldwide (inc USA): Holiday Safe Standard £39.28 get quote and details
Annual Insurance Europe: Leisure Guard Lite £28.30 get quote and details
Annual Insurance Worldwide (inc USA): Leisure Guard Lite £68.36 get quote and details
For singles
Single Trip Europe: Protect Your Bubble Economy £7.97 get quote and details
Single Trip Worldwide (inc USA): Protect Your Bubble Economy £22.43 get quote and details
Annual Insurance Europe: Coverwise £13.86 get quote and details
Annual Insurance Worldwide (inc USA): Coverwise £23.46 get quote and details
For winter sports
Holiday Safe Lite £21.00 (Single Trip Europe) £36.26 (Single Trip Worldwide) get quote and details
For over 50s
InsureAndGo Lite Premium £15.79 (Single Trip Europe) £39.25 (Single Trip Worldwide) get quote and details

Top pick: high quality all-rounder
If you're willing to pay a bit more for a high quality insurance product that will protect you worldwide, 365 days a year, we like LV. Their 'Essential' product comes with £10 million medical cover, £5000 trip cancellation and £2000 possessions loss with only £50 excess. They are top rated by Defaqto and are among the top insurers for stress-free payouts (see tip 31 below).
LV Annual Travel Insurance Single Person £79.82 get quote and details
LV Annual Travel Insurance Family £132.24 get quote and details

Top pick: comparison sites
It's a good idea to see what offers the comparison sites produce. Our recommendations are MoneySupermarket, Confused and GoCompare.
Debbie from Devon says:
Travel insurance is cheaper if you buy as a couple, so if you're travelling with someone else on in a group it's a good idea to buddy up and split your insurance costs.

---
THE LOWDOWN ON CHEAP TRAVEL INSURANCE
Why is travel insurance important?
Many people don't realise the risk they are taking by going on holiday without travel insurance.
Either through ignorance or a 'it won't happen to me' attitude, shocking numbers travel each year without financial protection.
The biggest liability is your health.
If you, or one of your family, became ill while in the USA for example, and you were unfortunate enough to need hospital treatment and aftercare, you could face a six figure bill. And an air ambulance home would cost at least £35,000.
Of course this kind of nightmare medical scenario is unlikely. But it is far from impossible. Do some research online and you'll sadly find LOTS of horror stories – like this one about an uninsured Brit who had a motorbike accident in Bali and his family had to raise £100,000 to pay for treatment.
The truth is you are more vulnerable when you travel.
In an environment that you don't know, the chances of something going wrong are higher. You take part in activities you might not normally do. You eat different food. You are exposed to new germs. You make mistakes that locals don't, like crossing a road without looking the right way or tripping over a pothole. You are, as an outsider and a tourist, more attractive to criminals.
You have not developed the local knowledge others have that protects them on a daily basis.
Let's not get carried away – most people enjoy their holidays without significant problems. But the fact remains: statistically you are more at risk when abroad. The UK government, which has no stake in the insurance business and therefore is unbiased, strongly advises people NOT to travel without travel insurance.
Snuffles says:
Snuffles says: "Travel insurance is vital if you take your financial security seriously. People have lost homes, savings and sanity through negligence or stubbornness. It doesn't even need to cost much to get protection. At the very least, get a policy that covers your medical needs only. You may decide that lost bags and airport delays are not a big deal. But a health problem in a foreign country is a different matter."

How insurance works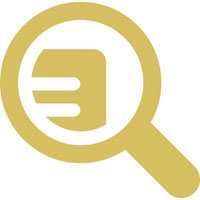 Some think of insurance as a waste of money. "I've paid the premiums for years," they say, "but I've never even had to make a claim."
This misses the point. Insurance is not meant to be claimed; it's only there protect you in case disaster strikes.
When you pay for your insurance – either through monthly or weekly premiums or, as is usually the case with travel insurance, through a one off payment – your money goes in a 'pot' with funds from all the other people that pay. This 'pot' is where the money comes from if anything goes wrong for any of you.
To decide how much to charge you for insurance, the insurance company uses a formula to predict how likely it is you will make a claim. The riskier you are to insure, the more you'll pay.
Below are the four main areas that travel insurance covers. You can buy policies that include all of these or just some:
Medical emergencies and evacuations

Trip cancellation

Baggage & personal belongings

Personal liability (if you, for example, accidentally damage something and are liable to pay)
Holly from Merseyside says:
Insurance agreements normally comes with two key conditions. Firstly, the cover is provided for the actual value of the item or loss only. Secondly your losses must not be caused deliberately.

says: "If your kids have never been abroad before to a hot country, prepare them for the heat. My little one got prickly heat rash because we didn't acclimatise him slowly to the change of temperature. Take some anti-histamine and calamine cream.

---
A STEP-BY-STEP GUIDE TO GETTING THE BEST TRAVEL INSURANCE FOR YOU
Now you've read why insurance is essential, here are our tips to finding the best deal for you.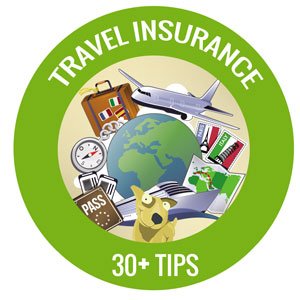 Buy straight away
As soon as you've booked your holiday flights or accommodation, buy your travel insurance. But not from the airline or travel agent – shop around.
The reason you should buy insurance straight away is because one of the main benefits you are paying for is trip cancellation. If you suddenly have to cancel your holiday you'll often face losing all the money you spent booking the trip. Get insurance and you don't need to worry.
The

Post Office's standard single-trip travel insurance

will cover you for up to £2000 spent (£100 excess).

Coverforyou.com

's policies start at £5 and they will reimburse you up to £1000 (£100 excess) "should you be unable to travel or need to cut short your trip due to death, serious illness or injury affecting you, someone you are travelling with, a close relative or relative/friend living abroad who you had planned to stay with."

insureandgo.com

's good value 'Budget' cover includes cancellation due to jury service or court appearance, redundancy or pregnancy. They'll also pay up to £1000 with a £100 excess.
But don't just buy the travel agent's insurance
It's quite simple: travel agent insurance is usually overpriced.
If you're booking through a travel agent they may well try to convince you to take out their policy. Agents have a long history of making good profits by 'upselling' insurance during the booking process.
They may even insist that, before they confirm your booking, you give them your policy number to check you have "adequate cover".
See how much their travel insurance quote is and take a note.
Thomas Cook's travel insurance is sold by Holiday Extras who do some competitive family policies, so it's worth a look.
But then, as with car hire firms that try to sell you their excess cover, be firm when you tell them you're shopping around.
It's likely you'll get a better deal elsewhere. And you're within your rights to compare.

Wait! Are you already covered?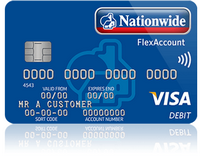 Before signing off on ANY cheap travel insurance policy you should check whether you're actually already covered. Because some banks, credit card companies and member organisations include travel insurance in their product features.
The Nationwide FlexAccount for example includes free travel insurance for the UK and Europe (but only for the account holder – you must upgrade to cover others). Lloyds Bank Silver Added Value Account, some NatWest Select accounts and the Halifax Ultimate Reward Current Account all offer travel insurance.
Prudential's Life Insurance comes with free travel cover and many trade unions also provide discounts on travel insurance.
Always make sure the travel insurance you have covers you for your specific trip.

Try a comparison website to see what's on offer
A good way to start off your search is with a cheap travel insurance comparison site.
After you've given some details about your trip, they'll present you with a wide variety of offers from different providers. If you're buying insurance for a family holiday, you'll need to enter the ages of your children. You'll get a good feel for the kind of prices you can expect to pay.
The top sites to check are:
MoneySupermarket – a big player in the market, they'll often find over 100 products to choose from
Confused – provides a quote in 3 minutes and includes the product's independently-judged Defaqto quality score
GoCompare – as well as travel insurance you can get quotes for cheap car hire and cheap flights
But before you grab the first good offer you see, make sure you read our other advice to understand the pitfalls to avoid.
Get specific about your insurance needs – save money
Remember, you don't have to get comprehensive insurance. By scaling down your needs you could save cash.
Most of us already have home contents insurance. Check whether yours includes cover for OUTSIDE of the home. If so, you might not need baggage cover as part of your travel insurance because your most valuable items are taken care of by your contents insurance.
It's common for contents insurance to include cover outside the home, but usually you pay a bit more on your premium to opt in for it.
GoCompare's home insurance quote calculator, for example, will ask you if you want to be covered outside the home and factor that into your final quote.
"I'm already covered by my credit card". But ARE you?
Many credit card providers include travel insurance, and some of it is extensive.

HSBC Premier customers, for example, get a solid policy with an Aviva-underwritten product that includes medical emergencies, trip cancellation, baggage loss and all the other main features with a low excess of £50 on most claims.
But often your credit card travel insurance is limited to travel accidents. Don't go away without checking where you stand.
Ask yourself: is this cover really enough?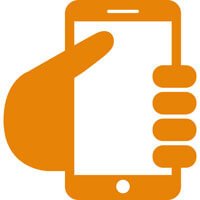 When getting quotes, it really is worth scrutinising the amount of cover being offered.
If you're taking a smartphone, laptop, tablet or fancy camera, make sure your personal possessions cover is enough to cover you in the event of a loss. Increasingly people are travelling with high end equipment that would not just be a wrench to lose, but also costly.
Some cheap travel insurance comes with tight conditions.
A typical low budget product will offer you protection on lost cash. So if you drop a wallet or purse with £500 foreign currency in it, you're covered. But a look at the level of protection might show you are only insured for a loss of £300. And then there's a £200 excess, meaning – once you've also taken off the price of the insurance – you've got a pretty poor reimbursement of less than £100.
If you're travelling with children, consider the bigger risk of them using their devices – tablets, phones, iPods etc – outside of the home, with swimming pools, sand and spilt drinks all ready to cause nuisance.

Staying in Europe? Here's what the European Health Insurance Card covers you for
A European Health Insurance Card (EHIC) gives you the right to access state-provided healthcare while on holiday in other European Economic Area (EEA) countries (and Switzerland).
It's available to all UK residents – you don't have to be a UK national – and needs renewing every five years. It's free.
Treatment abroad should be provided on the same basis as it would be to a resident of that country and is provided either at reduced cost or, in many cases, for free. The EHIC covers treatment that is medically necessary until the card holder returns home. This includes treatments for pre-existing medical conditions.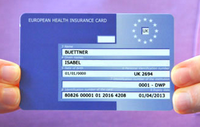 The government states: "The EHIC is not an alternative to travel insurance. It is important to have both an EHIC and a valid private travel insurance policy in place before you travel."
This is because not all European countries offer the same kind of healthcare as the NHS. You may still end up with bills to pay. Also you are not covered for rescue and repatriation; if you broke an ankle, for example, the EHIC would not cover the cost of air-lifting you from a remote area. If you needed to get back to the UK but were so seriously injured you could board a normal flight, you would not be covered by the EHIC. And clearly EHIC doesn't provide any insurance against crime, cancellations or losses.
So make sure you get yourself an EHIC if travelling in Europe, but don't apply via a third party website. They are unnecessary. Instead just go the official site and fill out your details.
'Cheap'
really
doesn't mean 'best'
It's hard to get your head around the idea that insurance can be good or bad 'quality'. After all, it's not a product that you can't touch or see, so how do you know?
Be careful: some cheap travel insurance has all the quality of an imitation Rolex shipped from Hong Kong.
Look out for cheap policies that have huge excess clauses.
Read the small print on policy documents to see how much evidence they require for claims; some make their conditions so impractical it's almost impossible to file a successful claim.
Research reviews for the company on Trustpilot to see what others are saying.
Plenty of cheap travel insurance is ok. But this is a product whose price is set according to statistical risk. If it's very cheap, it's either coming with heavy excesses and low cover or it's frankly too good to be true.
Snuffles says:
Expensive doesn't mean best either! Don't be too distracted by the quote's price. Instead study the policy details. You'll be surprised that some well known brands offer policies that are no better than those from lesser knowns. They trade off their trust to push up their prices.

Medical cover: what you really need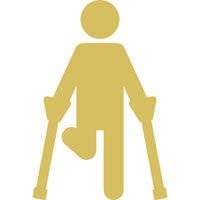 The consumer charity Which? advises that you buy a policy that offers at least £2 million of medical cover in Europe and £5 million elsewhere. This is in line with recommendations from other independent organisations.
It seems a huge amount, but actually these are the kinds of figures that most good insurers will quote you.
So beware of anyone offering low medical cover. This is not an area you can afford to skimp on.
Yes, accept lower cover for lost possessions or trip cancellation where losses are not going to financially ruin you. Foreign hospital fees are a different matter.
What other cover minimums should I expect?
Cancellation cover usually ranges from £500 to £5000. What you need obviously depends on your trip costs and is fairly easy for you to work out.
Personal liability is less predictable. This covers you if you have to pay damages due to accidental bodily injury to someone or for loss or damage to someone's property. Here you should be looking for cover above £1 million.
Baggage and cash are also easy to work out, but a good policy will offer at least £1500 for baggage and £250 for cash.
Look for single excess charges only
If you experience some kind of holiday calamity that involves multiple 'benefits' (the name for the incident areas your policy covers) you don't have to pay multiple excess charges with all insurers.
An example might be if you were robbed and it resulted in hospitalisation. You'd be claiming for personal property, hospital costs and possibly other separate benefits like your passport or personal documents if they were stolen.
So look out for those that only charge ONE excess. With some insurers you can also choose to pay a small premium and wipe out multiple excess charges. Virgin Travel Insurance offers this option.
Single trip or multi-trip?
If you know you're going away more than once in a 12 month period, it usually works out cheaper to buy multi-trip or 'annual' insurance.
It's also more convenient – you'll only have to examine one set of policy documents and won't need to think about cheap travel insurance for another year.
Just make sure you buy a flexible policy that is going to cover you for different holiday needs.
Because where you go (Europe or Rest of the World?), what you do (beach holiday or ski trip?) and who you take (family holiday or single person with an over 65?) will impact on the cost and conditions of your policy. Cover for winter sports trips typically adds about 30% on to the quote.

Get a freebie with your cheap travel insurance – cinema tickets!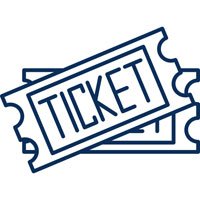 It's common for travel insurance to be offered as a free feature of another financial product, like a credit card or bank account (see the Nationwide FlexAccount for instance).
But what about the other way round?
Comparison site comparethemarket.com is currently offering a promotion where, if you find an insurer through them, you'll qualify for a free cinema ticket. We found decent CoverForYou and InsureAndGo.com single trip products for around £18 using comparethemarket.com.
Tina from Tyneside says:
Here's a cheeky tip! You can actually use this promotion to get a bargain cinema ticket, whether you need travel insurance or not. Just buy the cheapest insurance you can find. Choose single trip cover for one day if possible. You should find a deal for around £2. Bingo! You can then claim a cinema ticket much cheaper than you'd normally pay.

Help! I'm pregnant – and no-one will insure me
If you're expecting a baby, you will struggle to find insurers that cover you once you're past 32 weeks (or 24 if you're expecting twins). Most insurers are fine so long as you're not travelling beyond 28 weeks.
If you're travelling late in your pregnancy, we recommend getting a quote from specialists AllClear who go beyond 32 weeks.
Otherwise use a comparison site like moneysupermarket.com and go through the policy documents of each quote to find their pregnancy conditions.
Cheap travel insurance for older people
If you're 65 or over, or if you have a pre-existing medical condition (see below), unfortunately your insurance costs are going to be more than other people's. You are seen as a higher risk.
InsureAndGo offer products for older people. We found single trip cover for two seniors on a European holiday would cost from £47.39 for a budget policy. Pay a bit more for InsureAndGo's Silver product and you get £10 million medical cover, £2000 baggage and £5000 cancellation for £64.99 (for two people). That can be upgraded to annual cover at £173.94.
Another option is a specialist like StaySure or SAGA. Both offer competitive products for the over 50s.
You must be honest about any existing medical problems. If not, you risk disappointment when it comes to claiming and your insurer discovers you didn't make them aware of everything.
Snuffles says:
If you're a family or group travelling with an older person, it can pay to arrange your insurance separately. Get one quote for you and a separate quote for the older person.

Cheap travel insurance for those with medical issues
Getting cheap travel insurance can be hard if you have a pre-existing medical condition.
If you've had a stroke or heart attack or suffered cancer in the past, many insurers will be cautious.
So get your quote from a specialist company like Insurance With, Good to Go Insurance or Insure Cancer. These firms are more willing and able to deal with your insurance needs.
You'll still need to declare your health background, even if you are no longer receiving treatment.
Sharon from Berkshire says:
If you have medical issues and go to a mainstream insurance provider you'll often have to spend a long time on the phone explaining things.

Why independent travellers
really
need to read their policies
One of the benefits of a package holiday is you usually have your flights, accommodation and any excursions all covered by the travel agent under the ATOL scheme.
But when you book a trip independently you often deal with a variety of different suppliers.
From accommodation owners and taxi firms to airlines and boat companies – you can end up spending money with a handful of tourist businesses.
Look for policies that cover you for 'insolvency or financial failure' or 'supplier failure'. But be aware that few insurers will cover the financial failure of an airline. Nor will they cover incidents related to natural disasters or terrorist attacks.
Horses for courses. Only get the insurance YOU need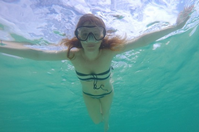 Going skiing? Make sure you've got winter sports cover. But don't pay for it if you don't need it.
Will you be horse riding, scuba diving or climbing? These are all counted as adventurous activities so you'll need cover for them.
Trekking in the mountains? You'll only be covered up to a certain mountain height.
To get the cheapest travel insurance you can, try to find an insurance policy that matches your exact needs – but no more than them.
Know the small print hotspots
Here are some of the key things to look out for when you examine your policy's conditions.
If you choose annual travel insurance, make sure you check how many days come under your 'maximum trip duration'. The worst policies offer cover for as little as four days. Most insurers will cover trips of up to around 31 days. If you are planning on being away for longer than this speak to the insurer to find out your options.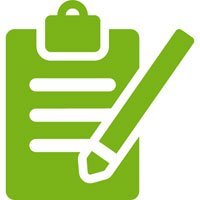 Another area to look at with multi-trip insurance is the number of trips you are allowed to make in one year. Some policies limit this.
If you're travelling to Egypt, Morocco and Turkey you may be covered by 'European' region insurance. But do check.
If you are travelling to the US or Canada, be aware they are often not included in 'Worldwide' region insurance. And 'Worldwide Excluding USA' may mean Canada as well as the Caribbean.
Watch out for auto-renews
We've heard stories from readers who have bought fairly-priced insurance in the past but then been shocked by their second quote from the same company when renewal comes up.
Insurance that cost a two figure sum has been ramped up 10 times the original fee only a year later.
We recommend you don't opt in to 'auto renew' when you buy your insurance and instead make a calendar note of the expiry date.
---
CLAIMING & COMPLAINING
When you need to make claim abroad
Make sure you take your insurance policy details and the insurer's emergency contact number on holiday with you. They sometimes have different telephone numbers depending where you are travelling, so check you've got the right phone number.
We advise getting in touch with your insurer quickly after you realise you need to claim. If for example you wait until you return home to claim a lost wallet, questions will be asked.
If your possessions are lost or stolen, you should tell the local police within 24 hours of the incident. If this isn't possible, tell someone else who can vouch for you: your tour rep, hotel manager or staff member from the scene of the loss. Try to get a written report.
Keep copies of all paperwork that will help your claim, including receipts or medical certificates.
Making a claim when you get home
If you return home and need to make a claim, phone your insurer to inform them and they'll send you claims form.
Remember to check the following things before you send off your claim:
Are you within the time limits for making a claim?

Are you covered for what you're claiming for

How much is the excess and is it worth claiming?

What does the policy's small print say about your circumstances and what evidence does your insurer require?
Keep a copy of the form for your own reference.
Possessions: what you can expect to get back
Unfortunately your insurer is not going to reimburse you for the original cost of your item. They will instead pay you what it is worth today. In other words, what it would cost you to replace it now.
A laptop your bought six years ago for £500 might only be worth £250 today, with depreciation and wear and tear.
Your insurer may ask if you have other insurance that may cover the claim. They'll want to check if your home contents insurance covers you before they pay up.
Making a claim for a medical emergency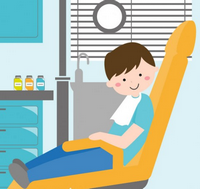 Citizens Advice say: "If you need medical treatment while you're away, try to contact your insurer straightaway and get them to agree to the treatment. You should do this before it's carried out, although this may not be possible in an emergency.
"You may have to pay up-front for medical treatment and claim it back when you get home. Always make sure you get receipts for any treatment or medication you're given."
Remember: if you did not tell your travel insurer about an existing health problem before you took out the insurance, you could face difficulties with your claim.

When your holiday is cancelled or cut short
Your insurer will only accept your claim if you have a good reason for doing this. Common examples include:
Unexpected death, illness or injury of you, your partner or people travelling with you

A fire, burglary or unexpected damage happens to your home

You're made redundant

You're pregnant and are advised not travel after you took out the insurance

You're called for jury service or as a witness in court.
Remember your back up options
If you bought some of your holiday using your credit card – for example your flight or accommodation – you are protected by Section 75 of the Consumer Credit Act for purchases between £100 and £3,000.
Meanwhile, if you booked a package holiday, your tour operator should have been ATOL-protected, enabling you to be refunded.
And if you're travelling in Europe, you should have your EHIC for medical emergencies.

When you're in dispute with your insurer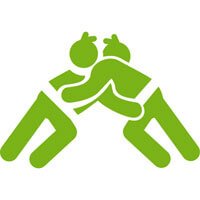 If you read your policy document before you bought insurance you should feel confident of your rights when it comes to claiming. This is a legal agreement and the insurer cannot go back on agreements clearly made in the policy.
But Moneysupermarket.com reports that insurers are getting more stringent with claims in recent times in an effort to save money as claims have increased. It's the policy wordings that leave room for interpretation that cause trouble for claimants.
If you are stuck in a dispute with your insurer, contact the Financial Ombudsman. They will deal with your claim. Annually they handle around 2,300 claims and found in the claimant's favour in 25 per cent of cases.
The UK's top insurers for claims payouts and customer service
We like TrustPilot, the online review site that's based on consumer feedback.
Top for service
Here are the top travel insurers in the UK according to satisfied customers:
Chaucer Direct 334 reviews | Trustscore 9.8
Over50choices 114 reviews | Trustscore 9.7
PayingTooMuch.com 1,668 reviews | Trustscore 9.6
Insurancewith 637 reviews | Trustscore 9.5
However, it's worth knowing these reviews are not just based on claims and payouts. They are based on overall customer satisfaction with things that may include service and ease of use. Many of these happy customers may have never needed to claim.
Top for payouts
So who are the insurers that pay up without quibble? A report in ThisIsMoney identified these travel insurance providers who rated well on settling claims:
30 Reasons why your insurer might not pay out
Reasons why your insurer might not pay out
The Money Advice Service identifies the eight most common reasons your insurer might not pay out on your claim.
You didn't take 'reasonable care' of your possessions
For example, if you leave your bag visible in a parked car and it's stolen, it probably won't be covered.
You checked your valuables into the hold
Check the definition of 'valuables' as it will vary depending on the insurer and carry valuables with you on board a plane, ferry, etc.
You don't have a police report/proof of purchase/a written statement
If something is lost or stolen, get proof.
Sorry, your uncle is not a 'close relative'
Lots of travel policies cover your expenses if you have to cancel a trip or come home early because a close relative is seriously ill or has died. But some travellers have cancelled their holiday only to find that the person they have returned for is not included in their insurance company's definition of 'close relative'.
You were drunk
If you have an accident, or even lose something, after drinking too much or taking drugs, you probably won't be covered.
You didn't get the right vaccinations
Take whatever vaccinations or medication is recommended for your destination.
You missed the deadline
Some travellers have had claims rejected because they didn't call to report an illness or emergency during travel.
That destination isn't covered
If you're heading to a country or part of a country the Foreign and Commonwealth Office says you should avoid, you won't be able to claim on your holiday insurance.
---
Finally: relax and enjoy your trip!
Snuffles says:
All this talk of calamity and trouble is just precaution! If you've read the tips here and bought a policy that meets your needs, you can go away without worrying. Most people have incident-free holidays and most insurers pay up fairly when something goes wrong – in the age of social media and online reviews, it's in their interests to keep a good reputation. Have a great holiday!