For this post, I have put together a collection of the best safe tent heaters currently available. For more buyer guides and top picks, see my camping essentials list.
Our Top Picks
My top pick fort the Best All Round Tent Heater: Kampa Diddy Portable Heater.
It has two heat settings (750W and 1500W), it safely cuts off if knocked over. It's very reasonably priced as well.
Show Today's Top Deals
These are today's top deals and bestsellers for tent heaters.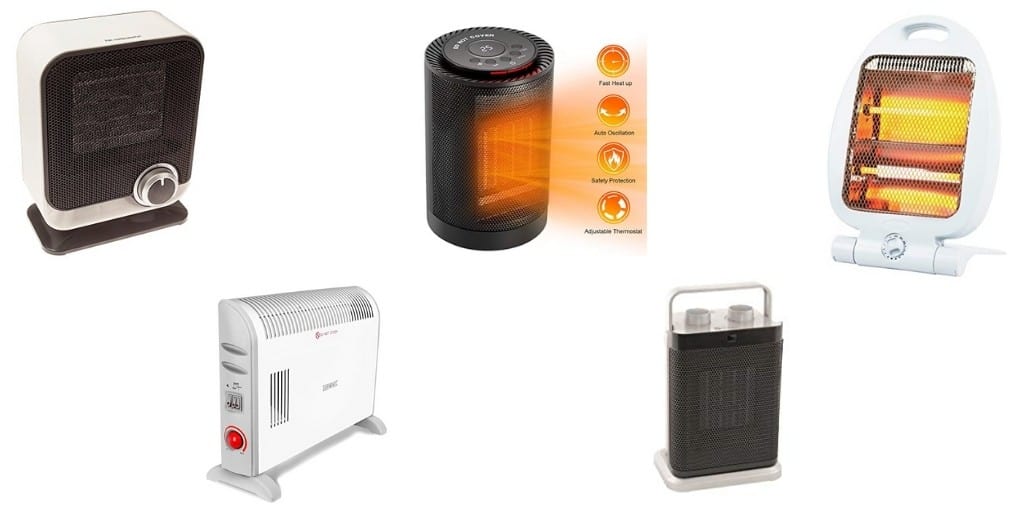 Do you love camping but hate the cold?
In this article I'll walk you through everything you need to consider when buying a safe tent camping heater.
I'll give you my recommendations for five of the best tent heaters you can buy.
You'll also get top tips on keeping warm in your tent with or without a heater.
Related: Looking for a new tent? See my buyer's guide to inflatable tents and teepee tents.
Let's get going!
5 Recommended Tent Heaters
Kampa Diddy Portable Heater
Duronic Convector Heater HV120
Outwell Katla Camping Portable Heater
COMLIFE 1200W Ceramic Space Heater
Quest Slimline Portable Electric Heater
Important Things to Consider Before Choosing a Tent Heater
Heater Type
We focus on electric heaters in this article but you also have the option of gas powered ones.
Another option is a wood burning stove for your tent.
These are a lot more work but have a number of benefits.
These include giving off a lot of heat and being able to stay warm for a long time.
They are also extremely quiet. On the downside you'll need a proper stove and appropriate tent with flue exit.
Noise
This may well steer your choice of heater if you're a light sleeper.
It would be good to find out how many decibels your heater emits.
You can also pack a pair of noise cancelling headphones and earplugs to give you a peaceful night's sleep.
Size & Weight
If you're a car camper then this isn't likely to be an issue.
Tipping Feature
An important safety feature is to ensure your prospective tent heater will shut off if it's accidentally knocked over which is very possible in the tight constraints of a tent.
Types of Camping Heater
There are two main types of tent heater: Electric or Gas.
We don't review any gas heaters in this article as we don't generally recommend them.
Although many new gas heater designs have eliminated the risks of fire they can still be present and the top of this list is carbon monoxide poisoning.
In terms of electric heaters these fall into three main types:
Electric Fan Heaters
Electric Radiators
Electric Halogen Heaters
How To Keep Warmer (With or Without a Tent Heater)
Insulate Your Tent
This involves insulating the walls and floor of your tent.
Check our guide on buying a tent carpet. They really do work and have a number of other benefits.
You should insulate well under your sleeping bag.
This is one that a lot of people miss. Simply placing a blanket below your sleeping bag will make a huge difference.
You can also buy insulated self-inflating mats. See our guide to the best camping beds or kids sleeping bags.
Another option is to buy a 4 seasons insulated tent.
4-Season Sleeping Bags
A 4 season sleeping bag is suitable for very cold weather down to -10 degrees. If you're not used to sleeping in cold conditions you may still get cold.
Additional options are to get thermal sleeping bag liners or bring a duvet for over the top if space is not an issue,
Wear Warm Clothes / Layers
Okay, an obvious one. It's a good idea to sleep in your base layers as these tend to be breathable.
The problem of layering up too much when sleeping, and not in breathable materials, is that you'll end up sweating and will lead to you getting cold.
Bring an Electric Blanket
The key is to find a blanket that does not draw too much power.
Electric blankets are safe to use. They mostly have tiny electrical wires built into the fabric that don't touch you.
They also have an automatic switch mechanism to stop overheating.
Don't place it inside your sleeping bag though, otherwise it may lead to over heating.
A deal breaker for many will be that the blanket will need a power source.
Use a Hot Water Bottle
We're big fans of this option home or away!
Heat up the bag before you dive in by placing a hot water bottle inside.
Today's Top Deals & Bestsellers
Camping Buyer's Guides
Help ease your shopping with our in-depth buying guides for your next camping purchase.
Your Camping Checklist
There's something you always forget when packing for a camping trip. Use our handy camping checklist to make sure you don't forget anything important.
Get more out of your next adventure in the great outdoors with these 24 brilliant camping hacks.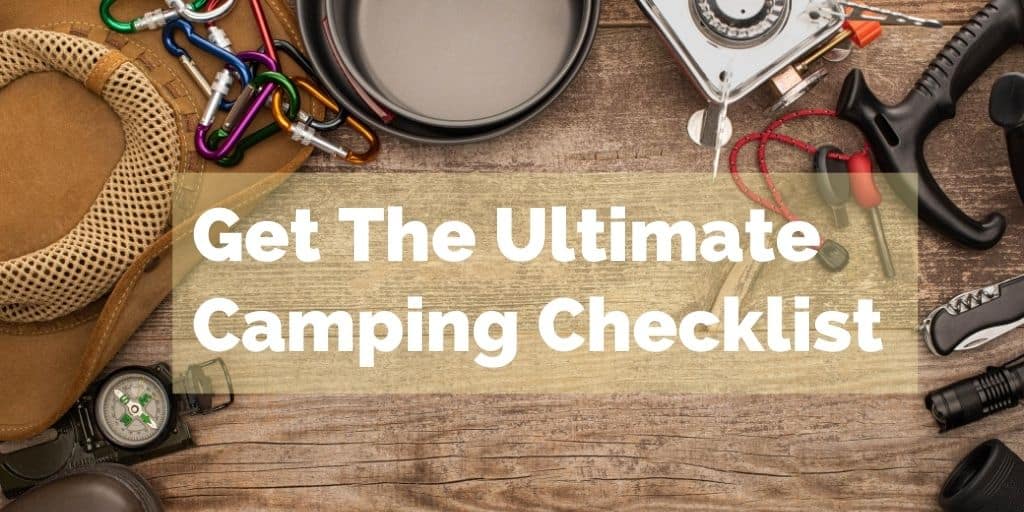 Get more out of your next adventure in the great outdoors with these 24 brilliant camping hacks.