For this post, I have put together a collection of the best waterproof ponchos currently available. See all top picks on our ultimate camping checklist.
Our Top Picks
My top pick is the Snugpak Enhanced Patrol Poncho because it is small and light when packed away yet a generous size when worn. It receives fantastic reviews from buyers with 79% giving it 5 stars. It has long sleeves with an adjustable hood and is available in black or olive.
For a budget option I recommend the Anyoo Waterproof Rain Poncho – it is well suited to festivals and hikes. It scores a very high 4.4 out of 5 and available in a number of colours.
Show Today's Top Deals
These are today's top deals and bestsellers for waterproof ponchos.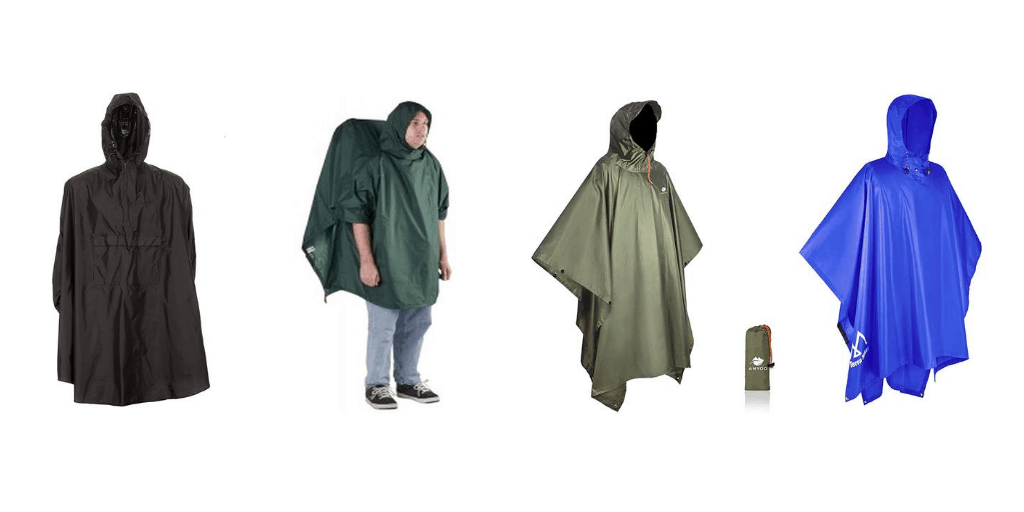 Need kids waterproofs? See my top picks for girls waterproof jackets and boys waterproof jackets.
Staying dry when you are out in the rain, especially when you are out in it for long periods such as on a hike, backpacking or at a festival, will make all the difference.
Instead of getting soaked in the rain, stay dry by wearing a waterproof poncho, so you can carry on with your day.
We have picked some of the best rain ponchos on the market, which are perfect for when you don't want to walk around with an umbrella.
Let's get started!
FROGG TOGGS Ultra-Lite2 Waterproof Beathable Rain Poncho
Lightweight and breathable poncho with waterproof seams.
With adjustable hood, side snaps and a handy stuff sack.
Perfect for hiking, camping, fishing or any other outdoor activity.
Although re-usable the material it's made from isn't as long lasting as some other ponchos.
Outdoor Products Backpacker Poncho
A reliable rain poncho with room for a backpack to be worn underneath it.
It has snap along sides which leaves room for your arms to hang free.
Also has adjustable arm snaps and an adjustable hood.
Ideal for backpacking.
This product is backed by a manufacturer's 1-year limited warranty.
Terra Hiker Multi-Functional Rain Poncho
This is a durable poncho with multi-uses.
It can be used to keep you dry in the rain while backpacking or for outdoor activities.
Also can be converted into a ground sheet or sunshade as has eyelets on the hem of the garment for attaching to tent poles.
It's very lightweight and comes in a handy storage bag.
Reviewers rate it for its high quality and great rain protection.
Snugpak Enhanced Patrol Poncho
Discount - Save £4.01
Poncho with adjustable hood, thumb loops and a storage bag.
Its generous cut design can allow one to use as an emergency Bivvi if needed.
It also has a handy velcro front pocket which is perfect for a map and compass.
The poncho is lightweight and military grade.
Charles River Apparel Women's Rain Poncho
This women's polka dot poncho has taped seams for weather protection and a zip styling with zippered pockets to keep your personal items secure.
It packs into its own pocket for easy travel.
With shock cord adjustable hood and side snaps.
Made with 100 percent polyurethane for a high-quality poncho.
Anyoo Waterproof Rain Poncho
Affordable poncho with multi-function uses as item has eyelets on the hem for use as a shelter or ground sheet, and hook & loop fasteners on the sides allowing you to use it as a sleeping bag cover.
Made from PVC coated ripstop nylon and seams are taped for watertightness.
Hood has an added brim for extra protection from the rain.
With drawstrings and snaps for good fitting.
Sea to Summit Ultra-Sil Nano Tarp Poncho lime 2020 Jacket
A lightweight multi-use poncho which can cover a backpack, be used as a tarpaulin or tarp.
It has waterproof seams, double stitched and glued.
Press studs on the sides, you can use to increase to waterproof poncho.
The hood has a brim for extra protection.
The material is non-wicking and 100% waterproof.
Reviewers like it for it's quick drying and lightweight feel, but it may not be best for cold or windy conditions.
How to Choose the Best Rain Poncho for You
Before you decide on what style you're going to go for there are a few things to consider:
Material
Ponchos are usually made of waterproof materials such as PVC, PU coated nylon, breathable laminates Sil-Poly and more.
Some are lightweight and breathable and others are heavier but will keep you warmer.
Check before you buy as you won't want something too light if you are heading off on a cold hike and alternatively you wont want anything too heavy if you are going to be in warmer climates.
Cost
Ponchos are usually affordable and a great option for rainwear.
There are plenty of options on the market which range from cheap, simple throw away options which which you wear once and are perfect for a day out at a theme park or festival to higher quality options for hiking and backpacking.
Uses (Multi-functional etc)
Depending on what you will be wearing your poncho for you may want to consider getting one which has multi-uses which include;-
Bivvi/ Shelter
Ground Sheet
Tarp
Backpack Cover
Sleeping Bag Cover
Is It Necessary?
Depending on where you are and the climate you are in will depend on whether or not you really require a poncho.
Somewhere hot and rainy may not warrant a poncho as you will probably enjoy getting wet and letting the sun dry you afterwards.
A poncho can work as a good wind blocker as well so you may want to consider wearing one during a windy hike.
Today's Top Deals & Bestsellers
Camping Buyer's Guides
Help ease your shopping with our in-depth buying guides for your next camping purchase.
Your Camping Checklist
There's something you always forget when packing for a camping trip. Use our handy camping checklist to make sure you don't forget anything important.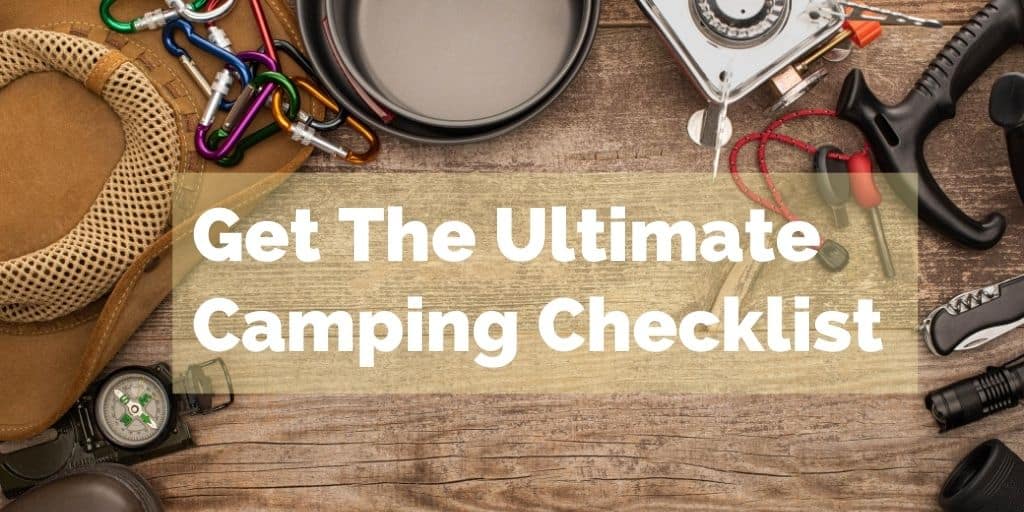 Get more out of your next adventure in the great outdoors with these 24 brilliant camping hacks.