For this post, I have put together a collection of the best windbreaks currently available. You can also see my top picks for all beach essentials and camping supplies.
OUR TOP PICKS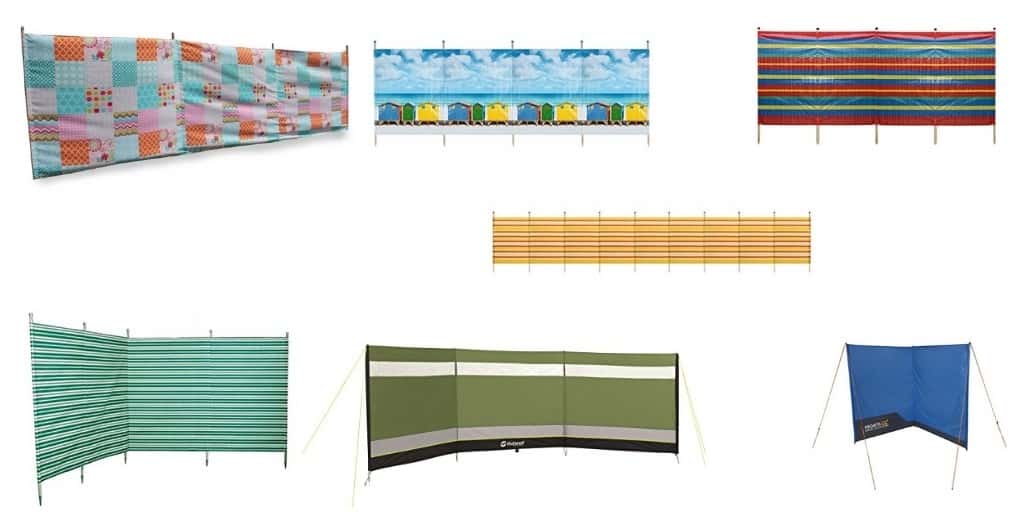 Windbreaks – What's In Stock & Today's Top Deals
Many windbreaks are sold out. Here's the top, bestselling windbreaks in stock today.
---
Windbreaks aren't just for blocking out the wind for shelter.
They give you privacy and a way to mark out your territory on a beach or campsite. Or they can help stop your barbecue from going out.
In this article I'll recommend the best windbreaks to suit all budgets. Whether you are looking for a classic striped fabric one or a high end camping windbreak I've got you covered.
If you're looking for a windbreak for the beach, for more protection see my top picks for the best beach tent and beach umbrella.
Let's get going!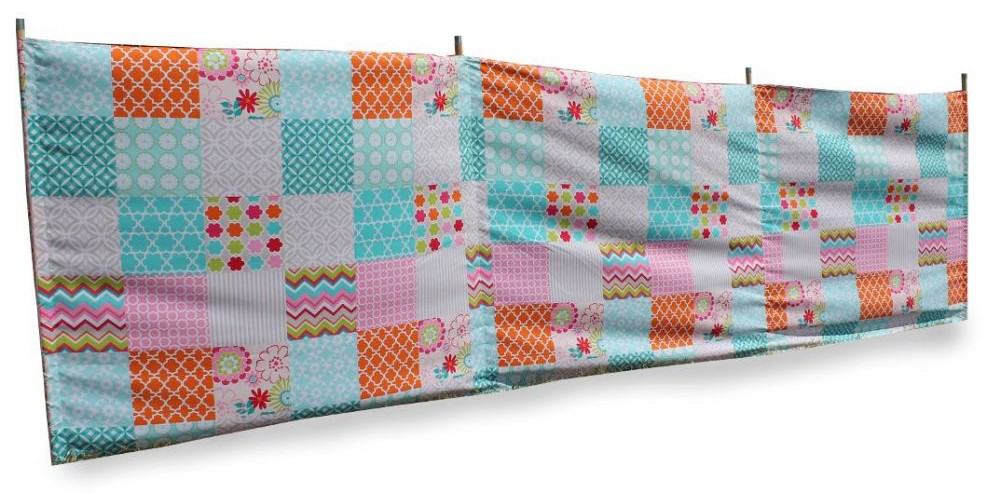 Best Traditional Beach Windbreaks
These are usually ones with wooden poles so are not good for putting into hard ground at campsites.
Yello 5 Pole Beach Hut Extra Tall Wind Break
Little bit different from the normal striped design.
WBL Standard Stripes Windbreak
Excellent choice if you're after a striped windbreak.
Comes in lots of different sizes: 4 pole, 5 pole, 6 pole, 8 pole and 10 pole.
Very reasonably priced.
Marko Outdoor Windbreak
Decent option for classic windbreak and comes in various sizes, 4, 5, 6 and 10 poles.
One of the cheapest options that are sturdy.
Traditional Beach Windbreaks – Today's Top Deals & Bestsellers
I've included links to the bestselling traditional beach windbreaks below. They also show if they are on sale as well. Please take care with these – I'm not recommending any directly.
Best Camping Windbreaks
There are a huge range of windbreaks you can use camping. You'll need metal pole bottoms to ensure you can use them in hard ground.
Blue Diamond Windbreak
Protective steel caps and tips to reinforce the 7 wooden poles.
Made of rot-proof fabric.
The windbreak is 18ft long, and includes an awning channel for you to attach it to your motor home or caravan if required.
Outdoor Revolution Florelle Windbreak
Quirky floral design if you're after something a little different.
The steel tipped wooden poles means you can use on solid ground.
Three panels, four poles and the height of the poles are 130cm.
Kampa 4 Pole Windbreak – Grey
Excellent, sturdy windbreak made from Kampa's Pro material.
Adjustable bracer bars and top support poles.
No guy ropes.
Looks really good.
Regatta Camila Camping Windbreak (Budget)
Excellent choice if you're after a budget, portable and lightweight windbreak.
Suitable for camping and the beach.
Made of polyester.
Outwell Windscreen Windshield
Available in green or grey.
Good quality, as you'd expect from Outwell.
Simple to set up.
Kampa Series 2 Pro Windbreak (High End)
Large top quality windbreak available in 4.6m or 7.6m.
Made from Kampa's Pro material.
'Crystal clear' transparent panels.
Weights 13 kg. Height is 142cm but it is fairly portable as it packs down to 15x15x100cm.
Fantastic reviews.
Vango Airbeam Modular Windbreak (High End)
More than most can justify spending on a wind break but if money is not an issue this one is excellent.
It's made of three separate panels giving you full control of how it is placed together.
The Airbeam frames are very strong and durable.
They are inflated in minutes.
You can purchase additional modules to make the windbreak even bigger.
Camping Windbreaks – Today's Top Deals & Bestsellers
What to consider when buying a windbreak
What will you be using it for?
Whether you are using it at the beach, campsite, parks or all three will determine the flexibility of the windbreak you are after.
For example, if you're not much of a camper and you're taking the little ones to the beach, then a simpler windbreak or beach shelter might be best.
How big does it need to be?
The bigger it is, the more privacy and wind protection you'll get.
On the downside you'll have a heavier windbreak to cart around.
Putting something up with lots of poles in the wind is not straightforward.
How light does it need to be?
Wooden ones are heaviest. Lighter options are steel and the most lightweight are aluminium.
Are you bothered about guylines?
Most of the larger windbreaks that you use around your camping pitch will require guy lines to hold them in place.
These can be a pain. They're also trip hazards if you have little ones walking around.
Do you have a preference with fabric?
The old school windbreak polyester fabric can flap around more and possibly rip.
Canvas is harder to dry and heavier.
Camping Buyer's Guides
Help ease your shopping with our in-depth buying guides for your next camping purchase.
Your Camping Checklist
There's something you always forget when packing for a camping trip. Use our handy camping checklist to make sure you don't forget anything important.
Get more out of your next adventure in the great outdoors with these 24 brilliant camping hacks.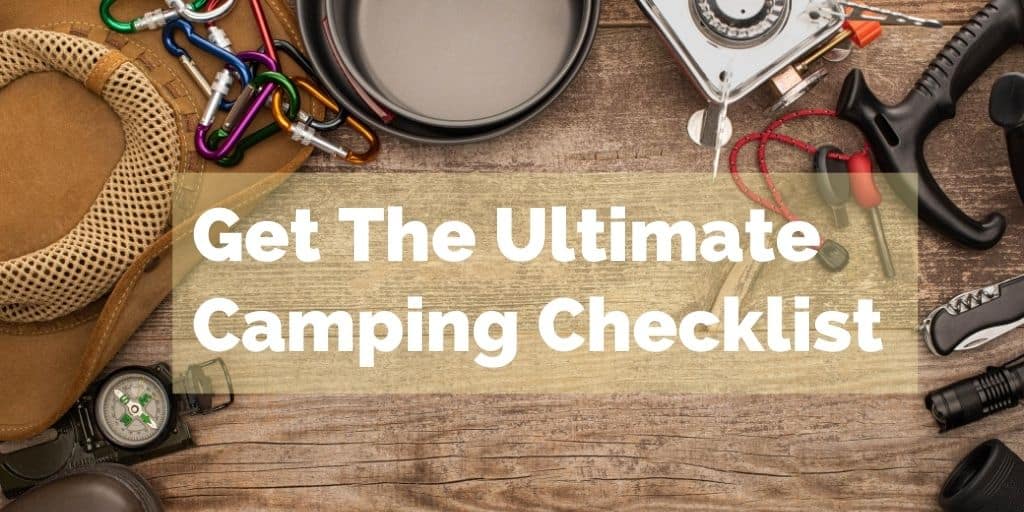 Get more out of your next adventure in the great outdoors with these 24 brilliant camping hacks.
Beach Buyer Guides & Best Buys