For this post, I have put together a collection of the best inflatable sofas currently available. Browse my ultimate camping checklist and you won't forget anything!
Our Top Picks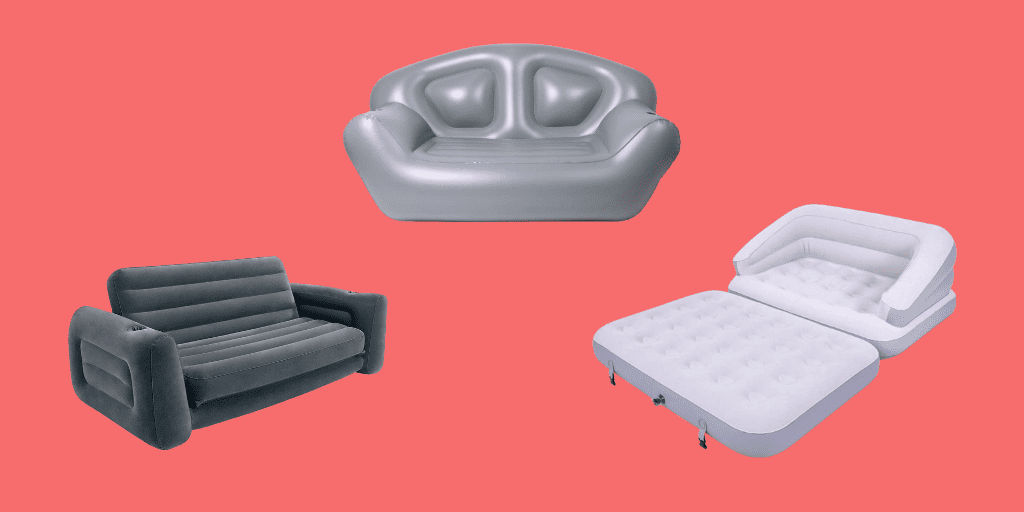 Related: If you're looking for dedicated blow up beds, see my top picks for the best double airbed or for even more space, king size air beds.
If you're after home comforts whilst away camping, then inflatable sofas can be an excellent choice.
And with the increasing trend of campers buying much larger tents these days there is plenty of room to add an element of luxury.
They include a number of benefits:
Very comfortable – nice luxurious addition to camping chairs whether it's inside or outside the tent.
Flexible – certain models can be extended as a camp bed.
Portable – fold down to an extremely small size.
We've scoured the web to bring you this curated list of those inflatable sofas that only receive the most enthusiastic and positive reviews.
So here is my list of the the best inflatable sofas.
Outwell Inflatable Sofa – Lake Superior
Inflatable camping sofa that looks good and works well.
Includes a built-in air pump.
Provides comfortable seating for two.
Maximum Capacity: 250 kg.
Dimensions: 170 x 83 x 74 cm (W x D x H)
Very good reviews. From 27 ratings, this one scores 4.1 out of 5 with 79% of buyers give it 4 stars or more.
---
Intex Inflatable Sofa – Pull-Out Sofa Bed
Bestselling inflatable sofa and pull out bed from Intex.
Queen sized sofa looks good in charcoal grey.
Useful to save space when camping or for guests visiting at home.
Two cup holders included.
Maximum Capacity: 200 kg.
Dimensions: 2.03 x 2.24 x 0.66 metres
Good reviews. 70% of 7,483 buyers gave it 4 stars or more.
---
Outdoor Revolution Campese Inflatable Sofa Bed
Good looking inflatable bed that doubles up as a sofa.
Made up from three separate chambers that you inflate separately.
Separate chambers means you can arrange the configuration into five different 2-seater sofa and sleeping setups.
Not a particularly high backrest in sofa mode.
Doesn't come with a pump unfortunately.
Dimensions: 150 (W) x 70 (D) x 75 (H)
Decent reviews. From 10 ratings 70% gave it 4 or more stars.
See the video below for a tour from the manufacturer, Outdoor Revolution.
---
Bestway Inflatable Sofa Bed
If you like the Chesterfield sofa look then this one from Bestway reflects the regency leather sofa look!
Budget offering with substantial armrests and backrest.
The shiny PVC material is quite slippery under clothing and can get somewhat sticky in warm conditions.
Would see this more as for camping use then sustained use for guests at home.
Dimensions: 188 x 152 x 64 cm
Good reviews. Scores 3.8 out of 5 from 384 ratings. Most negative comments from its use as a bed.
---
Avenli Inflatable Flocked Sofa Bed
Another low cost inflatable sofa with 5 in 1 functionality.
5 different configurations for ultimate flexibility. Choose from Double Sofa, Double Lounger, One Layer Double Bed, Double Bed with backrest or Two Layer Single Bed.
Dimensions: 198 x 138 x 62 centimetres.
White colour with a flocked finish.
Comes with a carry bag.
Decent reviews. From 195 ratings this scored 3.8 out of 5.
---
Milliard Inflatable Sofa
Modern looking shiny grey sofa that is suited for the campsite, beach or home.
This one is popular with older children.
It's more sturdy than it looks, made from thick high grade vinyl.
Includes two cup holders, repair patches and carry bag.
Dimensions: 167.6 x 73.7 x 94 centimetres
Excellent reviews overall.. From 135 ratings, 81% gave it 4 or 5 stars or above.
Paw Patrol Inflatable Sofa
Two in one sofa and lounger for your little Paw Patrol fans.
Aimed for use at home but could be taken camping,
Dimensions: 105 x 68 x 26 centimetres
Very good reviews. From 338 ratings, 76% gave it 4 or 5 stars out of 5.
---
Inflatable Sofa Deals & Today's Bestsellers
I hope this list of the best inflatable sofas was helpful.
If you think I left any out that should be included or have a suggestion for a future article, let me know in the comments below.
Dominic
Camping Buyer's Guides
Help ease your shopping with our in-depth buying guides for your next camping purchase.
Camping Furniture (Chairs, Tables, Sofas)
Sleeping (Camp Beds, Sleeping Bags)
Cooking / Kitchen
Tents
Roof Racks & Bags
More Camping Products / Guides
Your Camping Checklist
There's something you always forget when packing for a camping trip. Use our handy camping checklist to make sure you don't forget anything important.
Get more out of your next adventure in the great outdoors with these 24 brilliant camping hacks.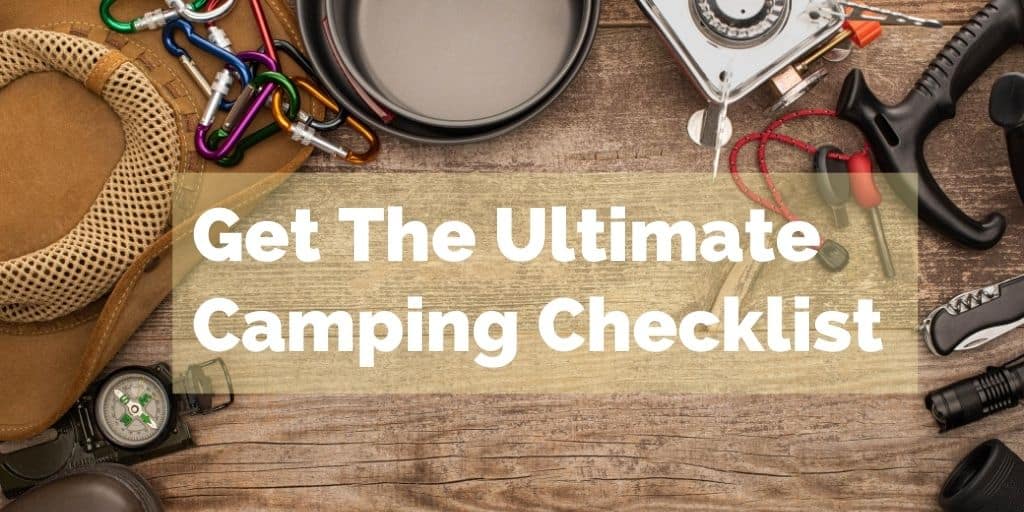 Get more out of your next adventure in the great outdoors with these 24 brilliant camping hacks.