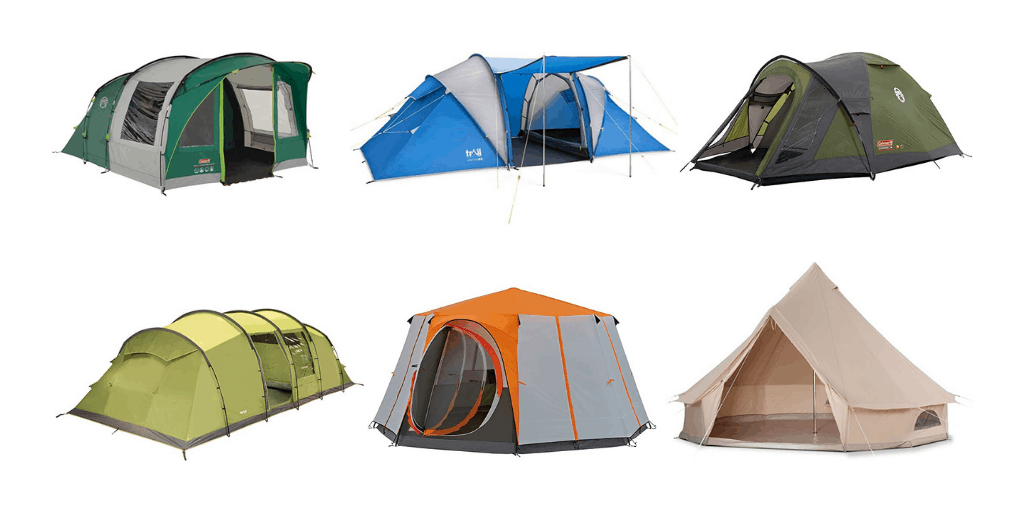 For this post, I have put together a collection of the best family tents currently available. For more top picks and buying guides, see my camping packing list.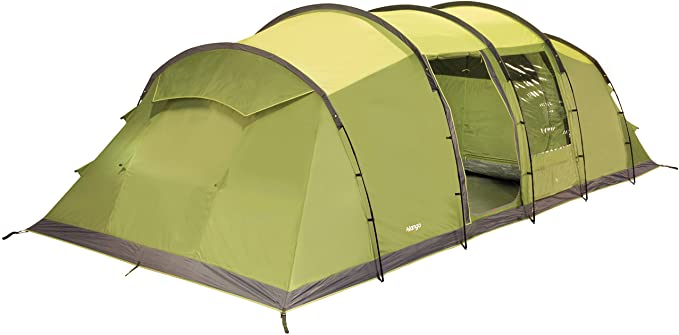 Show Today's Top Deals
These are today's top deals and bestsellers for family tents.

Related: Want to take the hassle out of putting up a tent? Check out the best inflatable tents or go glamping with one of these teepee tents.
Planning on a family camping trip this year? There is a huge choice of family tents available, but which one do you go for?
A lot will depend on how many of you will be sharing the tent, the age and sex of the kids and what type of camping trip you want.
This buyer's guide provides you with the information you need to help you choose your perfect family tent.
All of our recommended tents have excellent feedback and customer ratings.
Let's get going!
Best Family Tent For 3
Coleman Tent Darwin
---
Best Family Tents For 4
Coleman FastPitch Air Valdes Inflatable Tent
---
Coleman Da Gama 4 Tunnel Tent
---
Trail Outdoor Leisure Hartland 4 Man 2 Room Tent
---
Best Family Tent For 5
Coleman Rocky Mountain 5 Plus Tent
---
Best Family Tent For 6
Berghaus Air 6 Inflatable 6 Person Family Tent
---
Coleman Tent Octagon 6 Person Family Camping Tent
---
Best Family Tents For 8 Or More
Berghaus Air 8 Inflatable Tunnel Design 8 Person Family Tent
---
Vango Odyssey Family Tunnel Tent
---
Cozy House Outdoor Waterproof Four Seasons Family Camping Cotton Canvas Bell Tent with Meshed Door and Windows
---
Today's Top Deals & Bestsellers
Camping Buyer's Guides
Help ease your shopping with our in-depth buying guides for your next camping purchase.
Your Camping Checklist
There's something you always forget when packing for a camping trip. Use our handy camping checklist to make sure you don't forget anything important.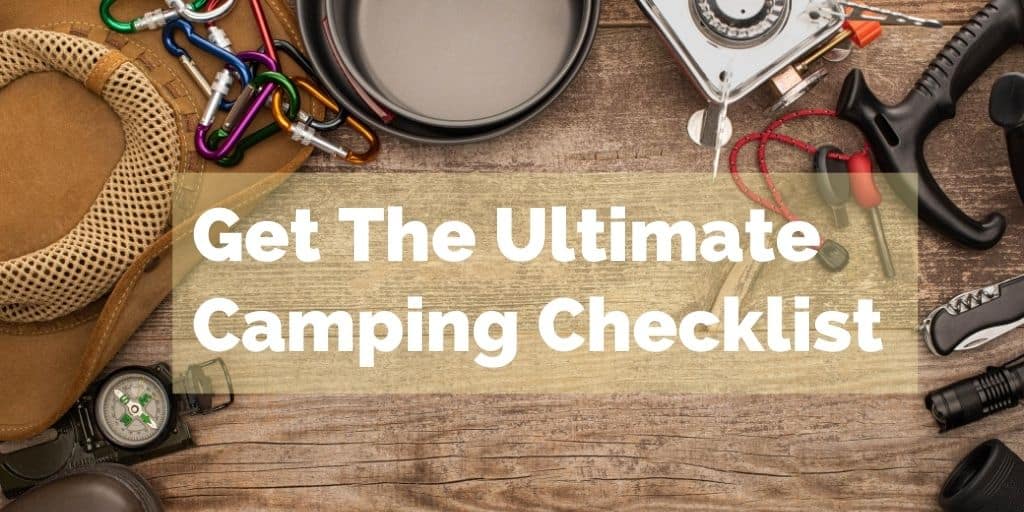 Get more out of your next adventure in the great outdoors with these 24 brilliant camping hacks.