For this post, I have put together a collection of the best roof racks currently available. See my top picks for all the best car roof storage.
Our Top Picks
Show Today's Top Deals
These are today's top deals and bestsellers for roof racks.

Roof racks (also known as roof bars) are the most practical way to increase the carrying capacity of your vehicle.
They're also often the only way to take stuff that won't fit in the boot – like suitcases, bikes, kayaks, skis and much more!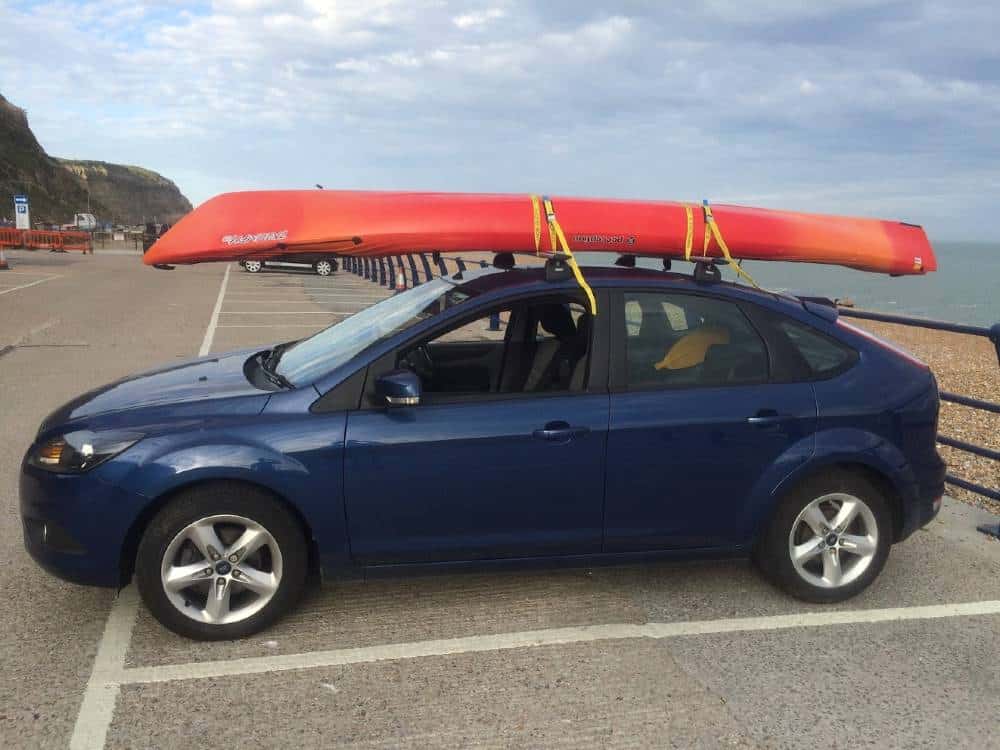 Whatever you need them for and no matter your budget, I've found the best choice of roof racks, only those with the most positive and enthusiastic reviews.
I've also included a buyer's guide so you can weigh up the most important factors to consider and frequently asked questions.
Roof bars are the foundation for whatever load carrying system you go for because everything else will be attached to them. Whether or not your have roof rails or not (or any other variation) I'll guide you on the best options.
I would highly recommend you buy a good quality roof bar system – you'll get a piece of equipment that will last you many years, avoid any damage to your car and most importantly, for safety reasons.
So here is my list of the the best roof racks
What Roof Rack With Fit My Car?
Click here to enter your car registration or the vehicle make and model to get one that will be a perfect fit:

Best Roof Rack For Raised Rails
Thule WingBar Edge Complete All-in-One Racks
Excellent, silent rack for vehicles with raised roof rails.
Pricey but fantastic quality.
Includes a wind diffuser that reduces air resistance to a minimum.
Holds up to 75kg.
Telescopic feet means they are a universal fit.
Thule products receive rave reviews, and these are no different.
From 679 ratings, 75% give this 5 stars out of 5.
Buyers love their low profile, no width overhang and easy to fit.
Summit Roof Bar Rail
Decent budget friendly option made from lightweight aluminium.
For vehicles with raised roof rails.
Holds up to 75kg.
Universal Fit.
Very good reviews. From 339 ratings these score an average of 4.2 out of 5.
79% give these 4 or 5 stars out of 5.
Best Roof Rack For Flush/Integrated Rails
Halfords Integrated Rail Steel Roof Bars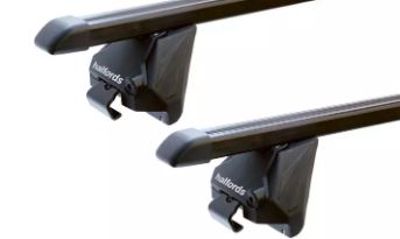 Budget friendly, basic but good performers with positive reviews.
Holds up to 100kg.
Excellent reviews. From 274 ratings this scores an average of 4.4.
Buyers like their price, ease of installation.
Summit SUP-957 Premium Bar
Discount - Save £10.34
Budget "premium" that look good and have a T-rack slot in them so you can attach accessories for bikes and kayaks.
Guaranteed for 3 years.
Holds up to 100kg.
Very good reviews. From 138 ratings, they score an average of 4.3 out of 5.
Today's Top Deals & Bestsellers
Roof Rack Buying Guide
The first thing to determine is what type of roof rack/bar accessory can be fitted to your vehicle.
There are six main ways you can fit roof bars to your car – please see below for detailed descriptions.
A general rule of thumb – if your roof has two rubber or plastic strips then it's very likely you install roof rails. If not, there are options for you.
Cars With Raised Roof Rails
Cars With Flush Mounted Roof Rails
Cars With T-tracks
Cars With Fixpoints
Cars Without Rails,T-tracks or fixpoints (roof bars would then usually clamp around the bodywork)
Cars with old school gutters.
What Are The Benefits Of Using Roof Rails?
What Are The Benefits Of Using Roof Racks?
What To Consider When Choosing The Best Roof Rack
Fit
Although many of the roof racks/bars sold fit universally to most vehicles, you'll want to double check compatibility.
If you're not sure, click here to enter your car registration or the vehicle make and model to get one that will be a perfect fit:

Weight
You'll need to take into consideration how much weight a roof rack (and its contents) will add to your vehicle.
You should check your car's manuals to check how much load it can take.
Important: Weight distribution is also important. If you can carry 120kg for example, this needs to be evenly distributed, not all localised in one small area.
Keep an eye out for the weight limit for any roof bar you will purchase. If you have one already this will be printed in the instructions.
Height
You should consider your future overhead clearance – you'll be adding height through the addition of a car rack, and also the baggage on top.
This is particularly important if you have a garage or need to enter underground areas like car parks.
Ease of Installation
They are generally straightforward to install but certainly some are more time consuming than others.
Most roof bars come in three separate parts: the bars, the foot packs to attach the bars and the the fitting kit that connect the roof to the feet.
If your car has come off the product line with rails already, you may only need to install the foot pack and bars themselves.
Shape
As well as sizes, roof racks come in all shapes and this is usually determined by what you will be carrying, for example, specialist bike racks are going to be different than ones aimed more for transporting roof boxes.
Shape (along with material) also have a dramatic effect on aerodynamics. The sleeker ones create less drag and the effect of your fuel mileage can be better, though of course what you put on top of the roof rack can have a much greater impact.
Another aspect of slicker, more aerodynamic designs is they can create a lot less noise as you're moving along!
Storage
Although when compared to roof boxes, roof racks are relatively small it's still good to consider their size and where you intend to store them at home.
If you're not using them, it's generally a good idea to take them off as keeping them on creates drag and increases your fuel bill!
I hope this list of the best roof racks was helpful.
If you think I left any out that should be included or have a suggestion for a future article, let me know in the comments below.
Dominic
Camping Buyer's Guides
Help ease your shopping with our in-depth buying guides for your next camping purchase.
Camping Furniture (Chairs, Tables, Sofas)
Sleeping (Camp Beds, Sleeping Bags)
Cooking / Kitchen
Tents
Roof Racks & Bags
More Camping Products / Guides
Your Camping Checklist
There's something you always forget when packing for a camping trip. Use our handy camping checklist to make sure you don't forget anything important.
Get more out of your next adventure in the great outdoors with these 24 brilliant camping hacks.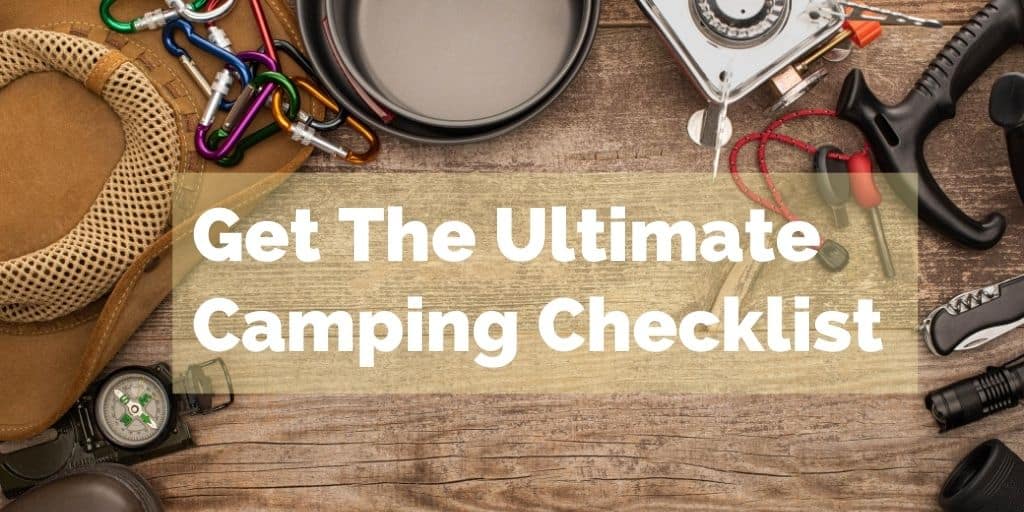 Get more out of your next adventure in the great outdoors with these 24 brilliant camping hacks.