For this post, I have put together a collection of the best double airbeds currently available. Browse my ultimate camping checklist and you won't forget anything!
Our Top Picks
Show Today's Top Deals
These are today's top deals and bestsellers for double airbeds.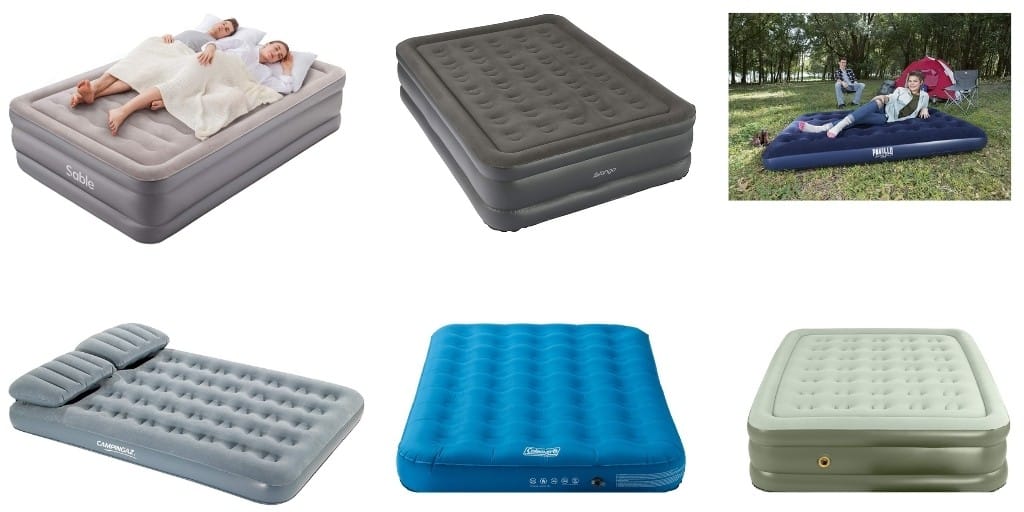 ---
Going camping with a loved one should be a romantic experience.
But this can go all wrong if you don't invest in a quality double airbed which is the right size, quality and firmness. Bonus points for any additional handy features!
Need more room? See my buyer's guide to the best king size air bed.
Also see my top picks for the best camping beds and camping pillows.
Or how about a camping bunk bed?
So here is my list of the the best double air beds.
Vango Blissful Double Airbed
Tired of beds that deflate in the night? You'll sleep soundly with this one as it has an inbuilt pump that will monitor air pressure and top it up.
You even set your preferred level of firmness!
At the pricier end but not bad value compared to some luxury double air beds without this feature. And can't put a price on a great night's sleep!
Fab feedback. 73% of buyers give this 5 stars out of 5.
Pavillo Double Airbed
Discount - Save £2.03
The number one bestselling budget bed is very good value with excellent buyer feedback.
Double is described as 137cm wide, which it is, when flat. Inflated it is closer to 125cm.
Also available in single, queen and king sizes.
Very good reviews overall. From 3,381 reviews, 82% gave them 5 stars.
Coleman Extra Durable Double Airbed
Discount - Save £10.99
If you're looking for a tough, durable option this a good choice.
Coleman have driven over these demo models with a small quad bike so you know it's puncture proof!
Still feels light given its durability.
Hand carry bag.
Inflated dimensions: 198 x 137 x 22 cm
Sizes available also include raised single and also a raised double.
Very positive reviews. From 253 ratings 79% gave this Coleman 4 stars or above.
Sable Luxury Double Airbed
No products found.
Luxury double airbed for camping or perfect for guest indoors.
Inflated dimensions: 203 x 152 x 48 cm

No products found.

. From 2,155 ratings 77% give it 5 stars out of 5.
Coleman Green Double Air Bed
Top selling air bed with soft top and 27 comfort coils for extra support. 
Easy-to-use double lock valve that also helps inflate and deflate the bed quickly. 
Excellent reviews. From 3,323 purchases, 75% give it 5 stars.
Campingaz Smart Double Airbed
A luxury option with inbuilt pillows and super handy storage compartments underneath.
Inflated dimensions: 188 x 137 x 19 cm
Good reviews. From 558 buys, 76% of reviewers gave this 4 stars or more.
Customers found it kept its firmness and folds down well.
Today's Top Deals & Bestsellers
I hope this list of the best double air beds was helpful.
If you think I left any out that should be included or have a suggestion for a future article, let me know in the comments below.
Dominic
Camping Buyer's Guides
Help ease your shopping with our in-depth buying guides for your next camping purchase.
Your Camping Checklist
There's something you always forget when packing for a camping trip. Use our handy camping checklist to make sure you don't forget anything important.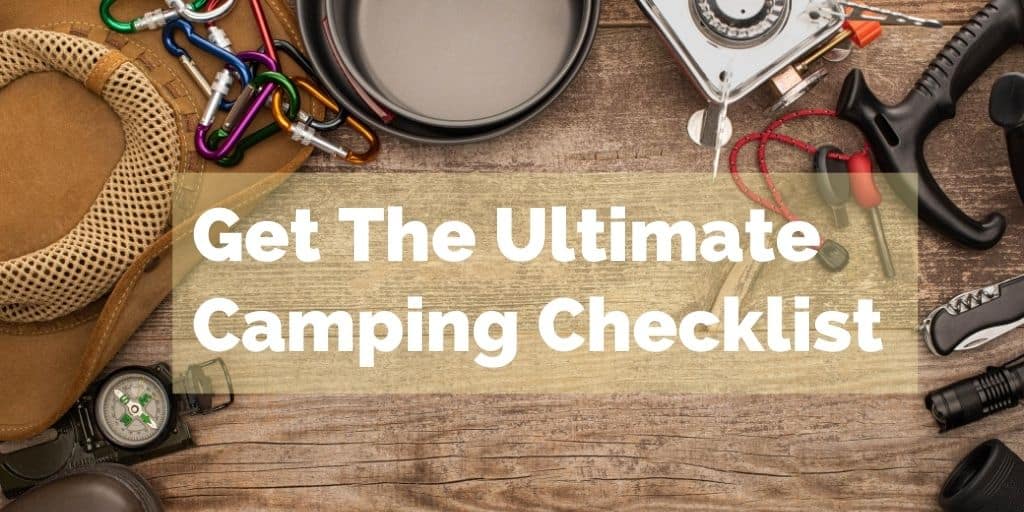 Get more out of your next adventure in the great outdoors with these 24 brilliant camping hacks.