For this post, I have put together a collection of the best tent carpets currently available.
Don't forget anything! See my comprehensive checklist for camping equipment.
Our Top Picks
Show Today's Top Deals
These are today's top deals and bestsellers for tent carpets.

Are tent carpets really worth it?
If you're camping for more than a couple of days then we think the answer is a resounding yes.
A tent carpet not only adds a touch of luxury under your feet, it also adds an instant layer of insulation to keep you warm in chilly weather.
In this article I'll show you what to consider when buying a tent carpet.
I'll also give five of the best tent carpet options.
Related: How about adding more warmth with a safe tent heater? See my guide to the most comfortable camp beds.
Let's get started!
5 Best Tent Carpets to Buy
The key thing to consider when buying a tent carpet is to ensure it fits your tent.
Vango Universal Tent Carpet
Willow colour. Easy clean and supplied with carry case, Three sizes:
170 cm x 310 cm
230 cm x 210 cm
260 cm x 360 cm
Eurohike Tent Carpet – Small
Discount - Save £17.44
Triple layer: soft fleece upper, foam mid-section and tough waterproof base.
Carry bag included.
Dimensions 200 cm x 215cm.
Eurohike 3 Layer Waterproof Tent Carpet
As above but a bigger size at 265 cm x 280 cm.
Coleman Tent Carpet
Nice looking cotton flanneled top tent carpet.
Dimensions 230 cm x 230 cm.
Hi Gear Hampton 8 Deluxe Tent Carpet
Luxurious, large tent carpet.
This one from Hi Gear, complete with waterproof backing includes a soft layer to keep you warm, dry and snug.
Dimensions 300 cm x 380 cm.
Today's Top Deals & Bestsellers
5 Reasons to Buy a Tent Carpet
Insulation
A simple groundsheet does not provide much in the way of insulation between your living space and the potentially wet, cold floor.
A tent carpet provides an immediate increased level of insulation.
Not only will your feet be warmer, the temperature of your whole tent will increase.
Comfort
The effect of a tent carpet creates an immediate home from home feel.
A groundsheet does not shield you from a lumpy form, unlike a tent carpet upgrade.
You and the children will be much more comfortable sitting down.
ust think of waking up in the morning and a soft, bouncy feel that a tent carpet will provide.
Noise
I don't want to take anything from the purist campers who are more than happy to hear the crunching sound as you walk over a groundsheet.
However, adding a tent carpet will really help softening the sound as you walk around the tent.
In enclosed spaces such as a tent, sound is amplified.
You'll also have less chance of waking up those young children (or adults, if they're lucky to still be sleeping!).
Protection
A tent carpet provides a layer of protection between whatever you may spill or drop and your groundsheet.
It's easier to replace a tent carpet than your tent groundsheet.
It also means less wear and tear on your groundsheet.
Style
Tent designs have come a long, long way in the last decade or two.
There's only so far you can take a groundsheet design though.
Adding a tent carpet can add a relatively stylish, luxurious feel to your home from home.
Camping Buyer's Guides
Help ease your shopping with our in-depth buying guides for your next camping purchase.
Camping Furniture (Chairs, Tables, Sofas)
Sleeping (Camp Beds, Sleeping Bags)
Cooking / Kitchen
Tents
Roof Racks & Bags
More Camping Products / Guides
Your Camping Checklist
There's something you always forget when packing for a camping trip. Use our handy camping checklist to make sure you don't forget anything important.
Get more out of your next adventure in the great outdoors with these 24 brilliant camping hacks.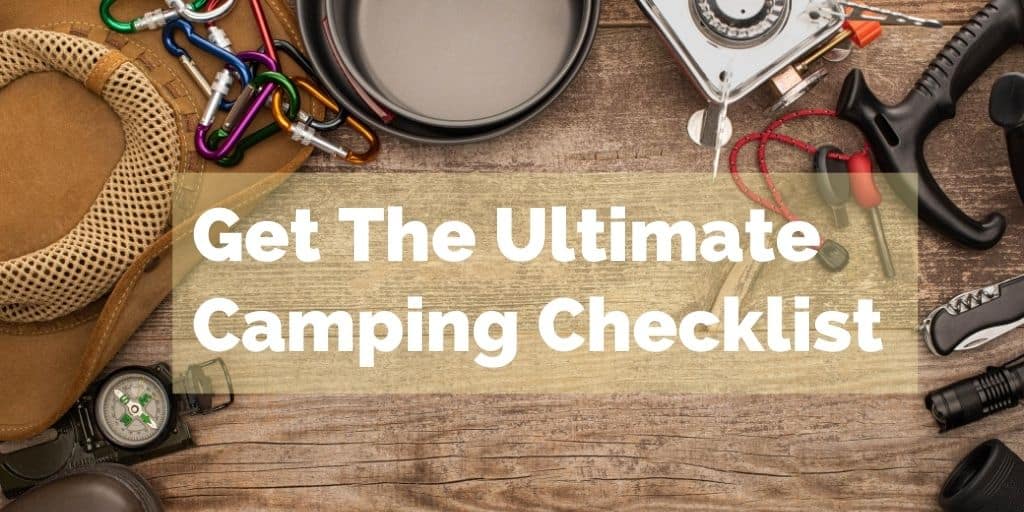 Get more out of your next adventure in the great outdoors with these 24 brilliant camping hacks.