Sleeping under the stars and stories round the campfire are just some of the obvious joys of family camping.
But with these genius camping hacks, tips and tricks you'll get even more out of your next adventure in the great outdoors.
 Browse my ultimate camping checklist and you won't forget anything! Or my top picks for the best bbqs.
Make your own campfire starter kit
Take an empty egg carton, fill it with charcoal brickettes, light the box – boom!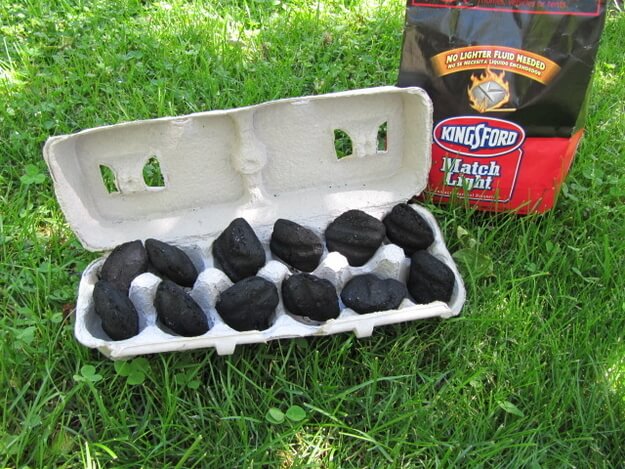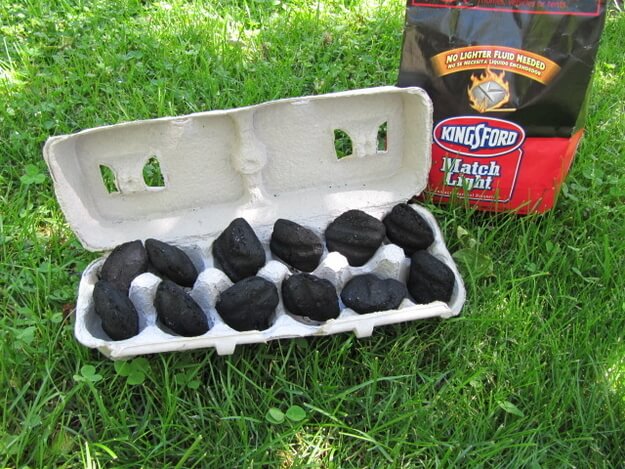 Tile your floor in seconds with soft and comfortable foam play mats
Available cheap on Amazon.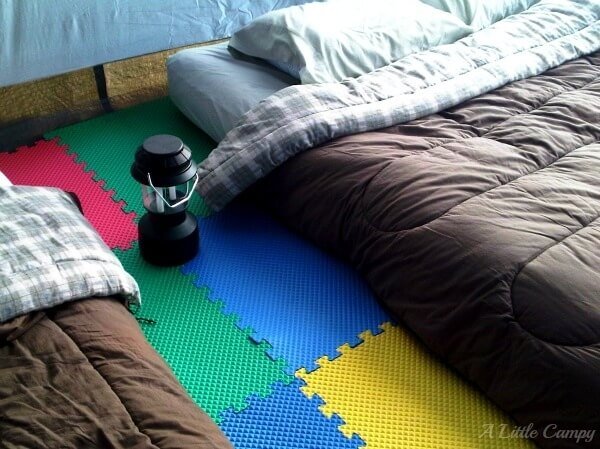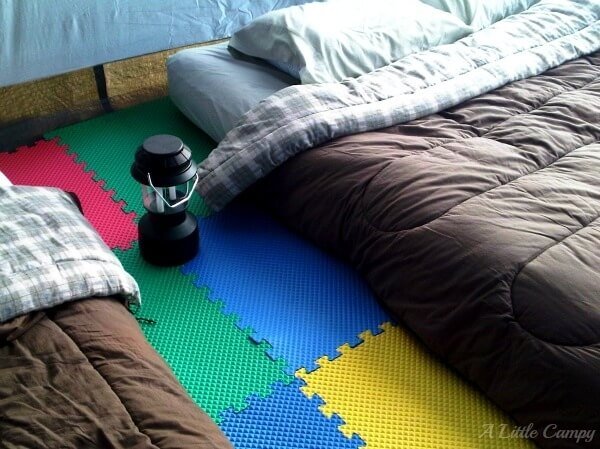 Invest in a cheap, collapsible washing up bowl
Under a tenner and folds down to save space. Get one.

Strap your headlamp to a milk bottle full of water to create ambient light
Buy a cheap head lamp on Amazon – useful for night trips to the toilet.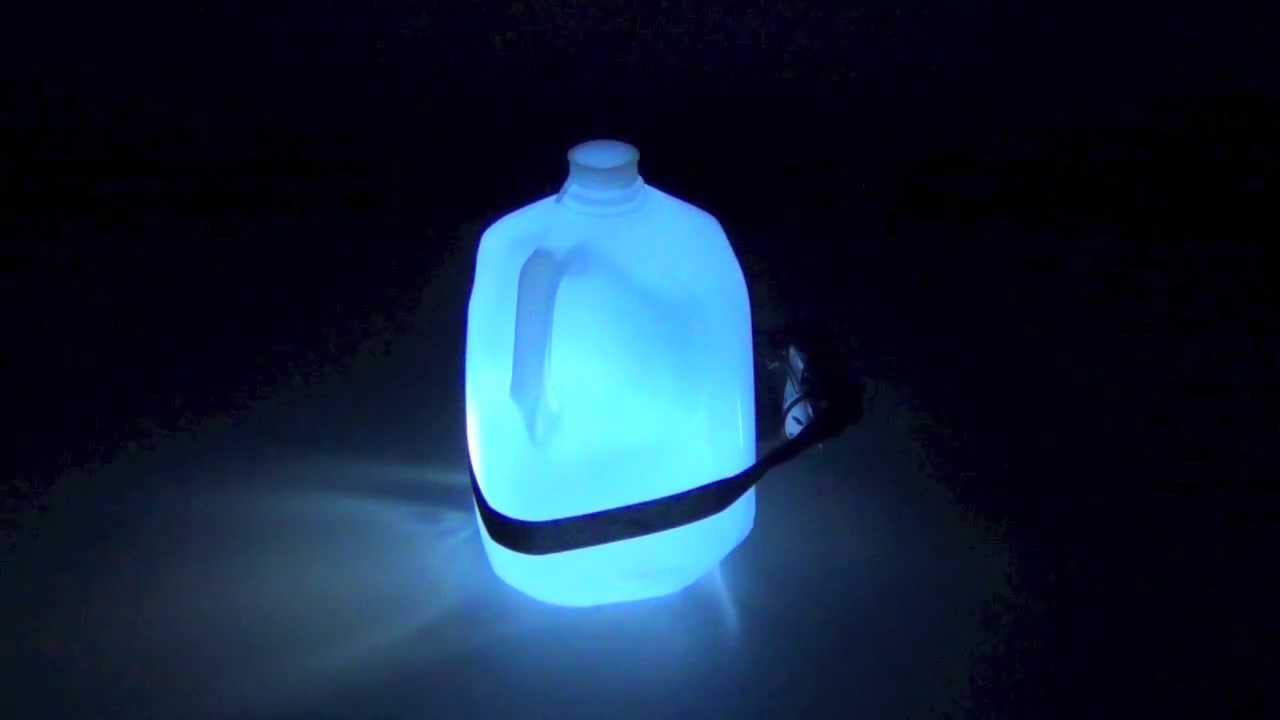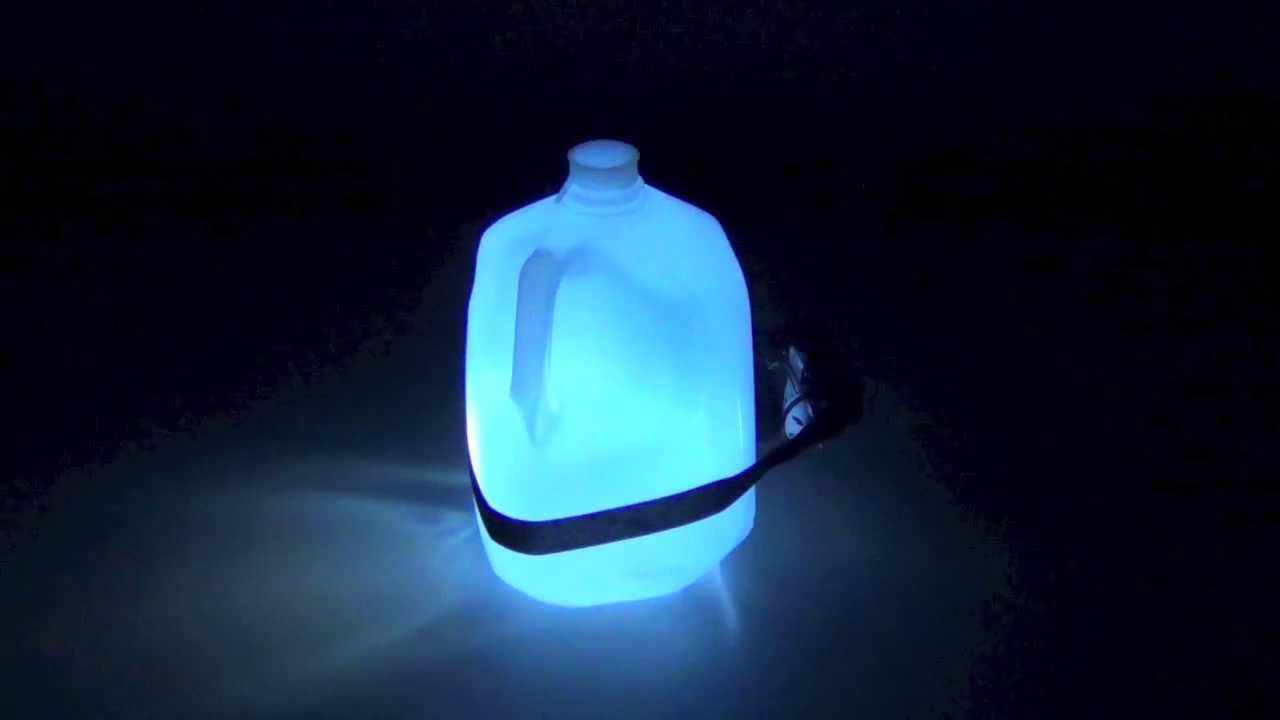 Make a whistle from an acorn – show the kids how
One of the joys of camping for kids is being about to roam free.
Show them how to make an acorn whistle in case they lose their way and need to get your attention.
Alternatively buy a cheap whistle to take with you.

Cook up a treat – campfire cones
Cornets, tin foil and sweet fillings are all you need for this alternative campfire treat.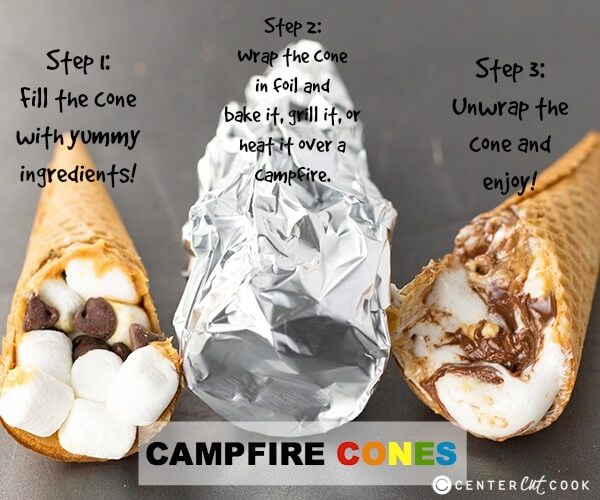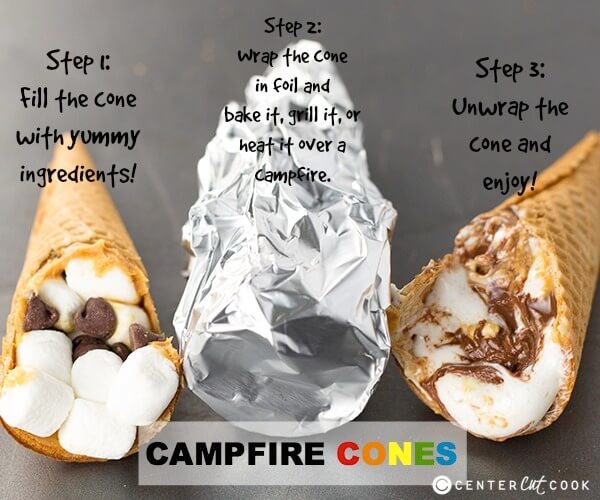 Those jumbo IKEA blue bags are ideal for throwing all your gear in
Camping equipment comes in all shapes and sizes.
Carry it to and from the car in a 40p IKEA bag. Stock up next time you take a trip to the store.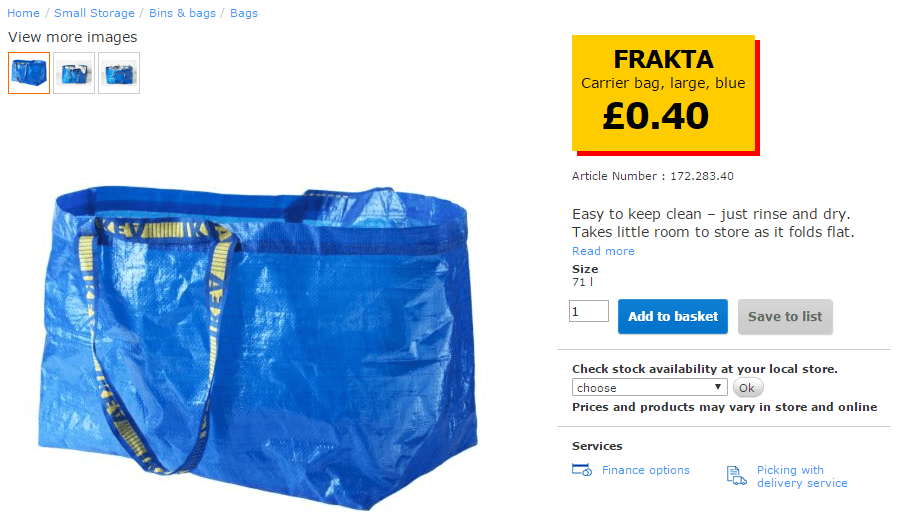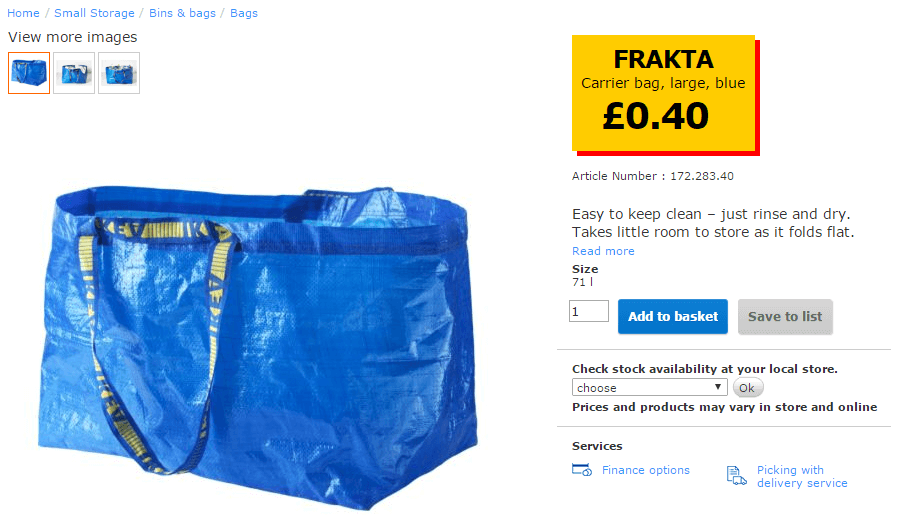 Get a set of neon paints – swish them into empty glass jars to create glow-in-the-dark lanterns
Pack of 8 cheap glow paints here.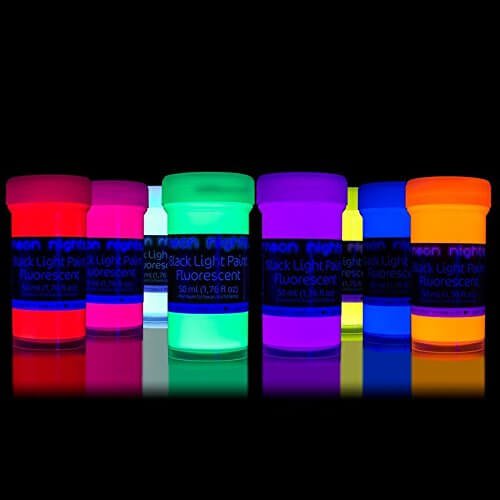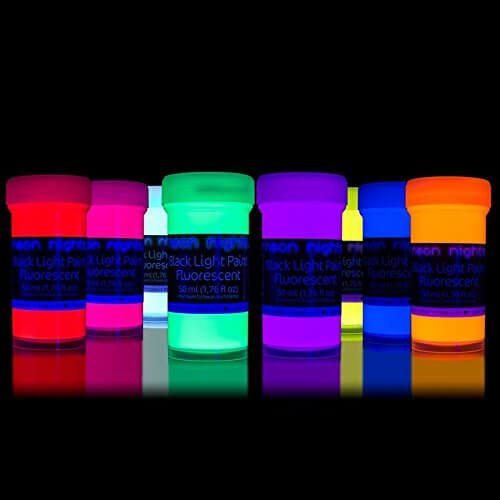 Wet wipes are invaluable
Camping is a (happily) mucky business. Pack some wet wipes – everyone will love you for it.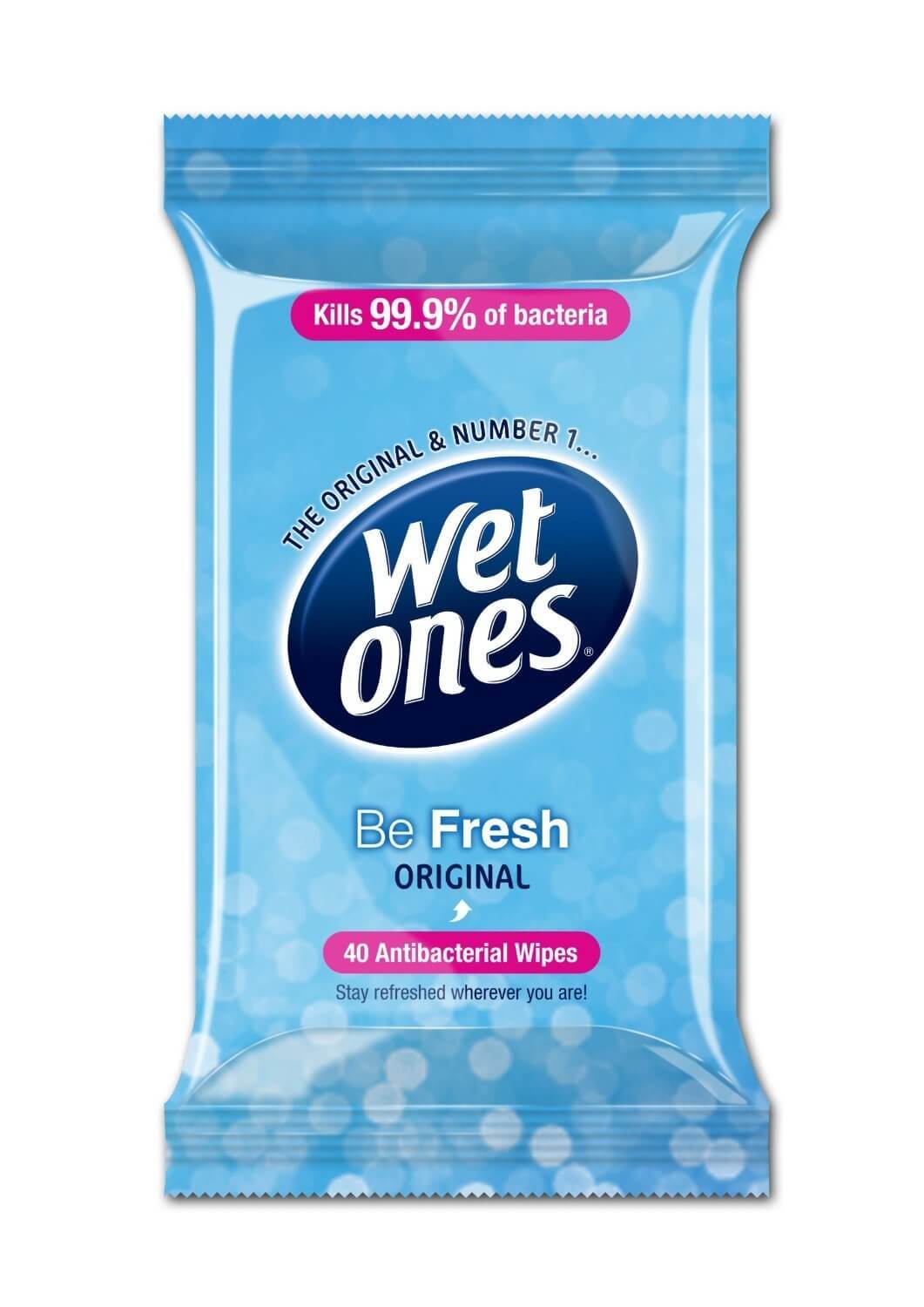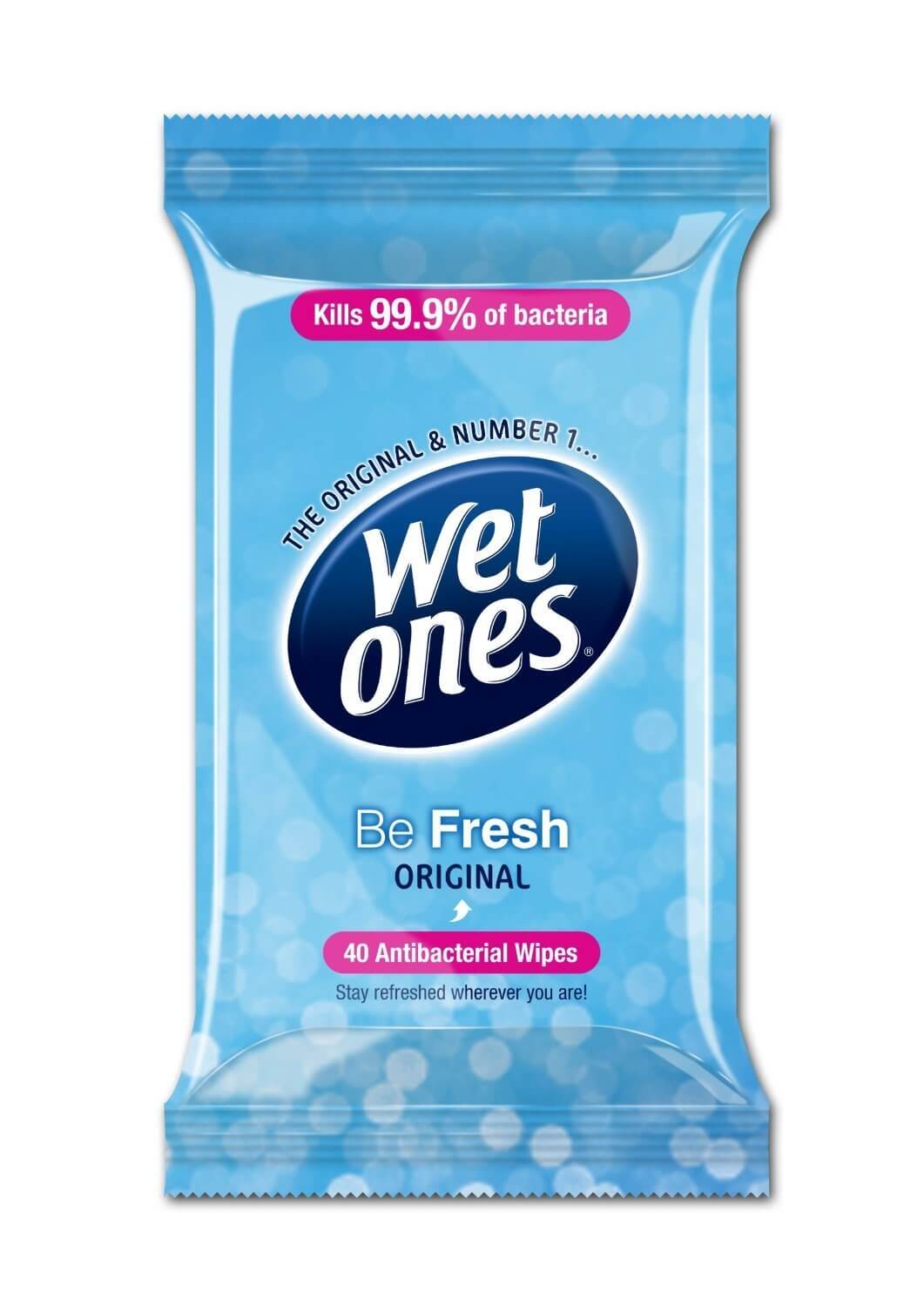 Be inspired by this camping pantry
Well played!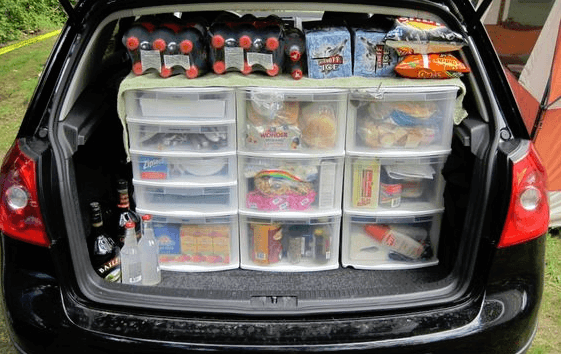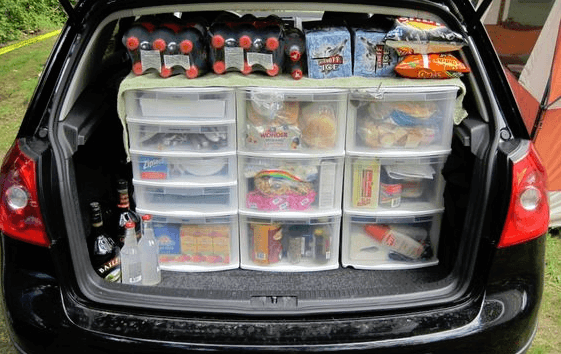 Relax on an inflatable sofa
Bring home comforts to the outdoors – chill out on an inflatable lounger.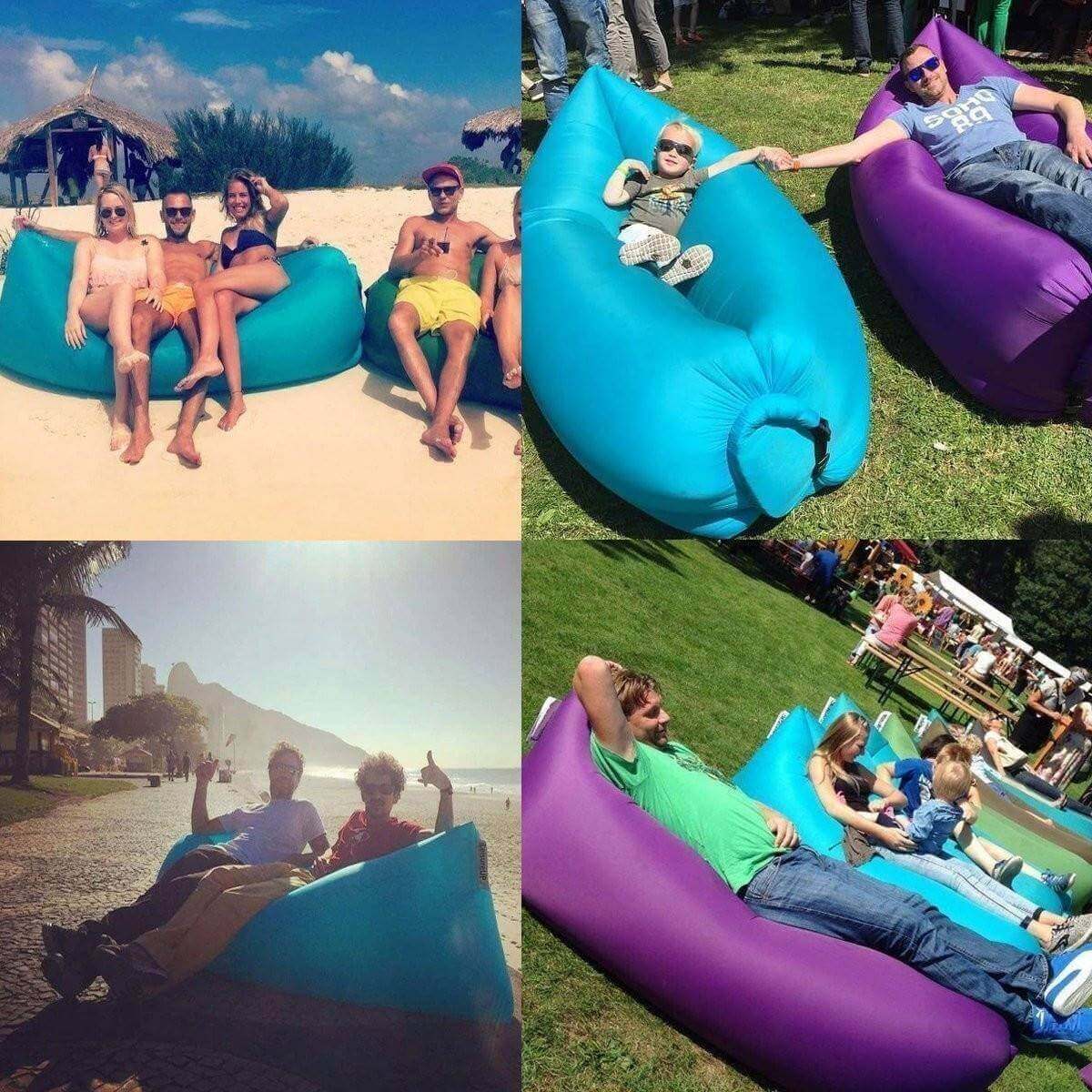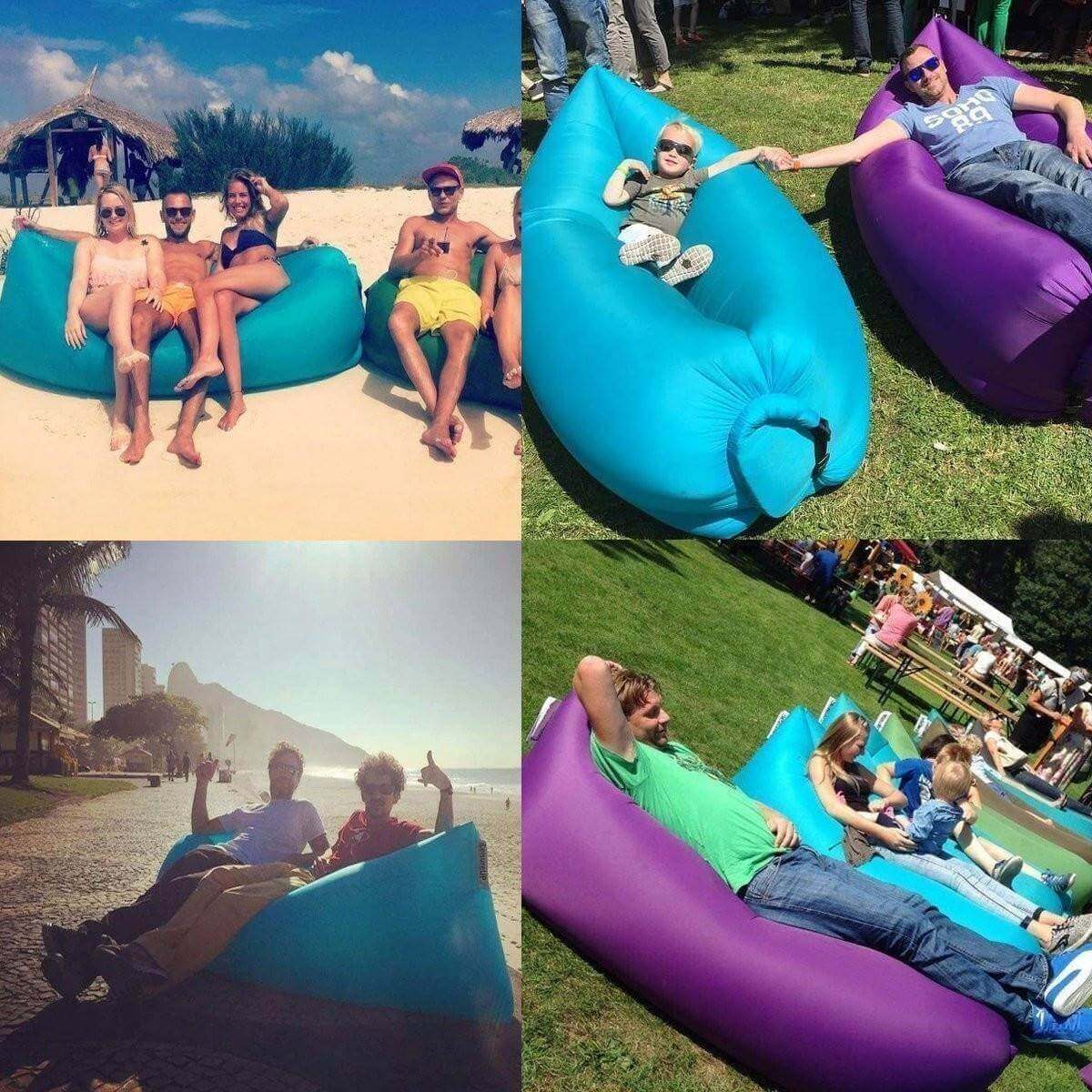 Think of the dog – take a heavy duty stake to tie a lead to
If pooch is going with you, pick up a £1.99 stake so he or she isn't tied to a tree far away or upsetting the neighbours.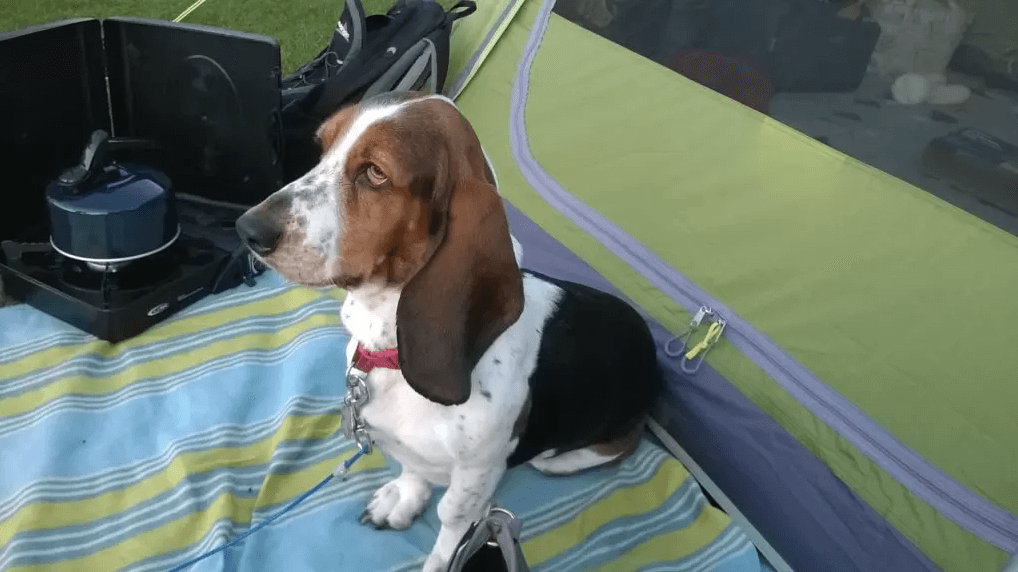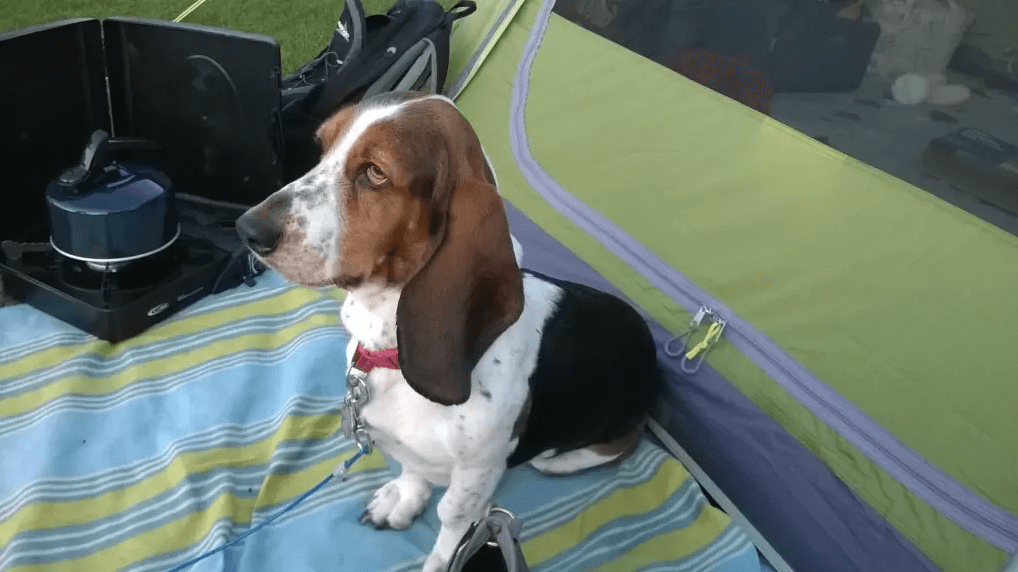 Take this miracle towel – it's the SIZE OF A COLA CAN!
Titchy when packed, large when unpacked.
Soft and as absorbent as a normal bath towel. Buy one.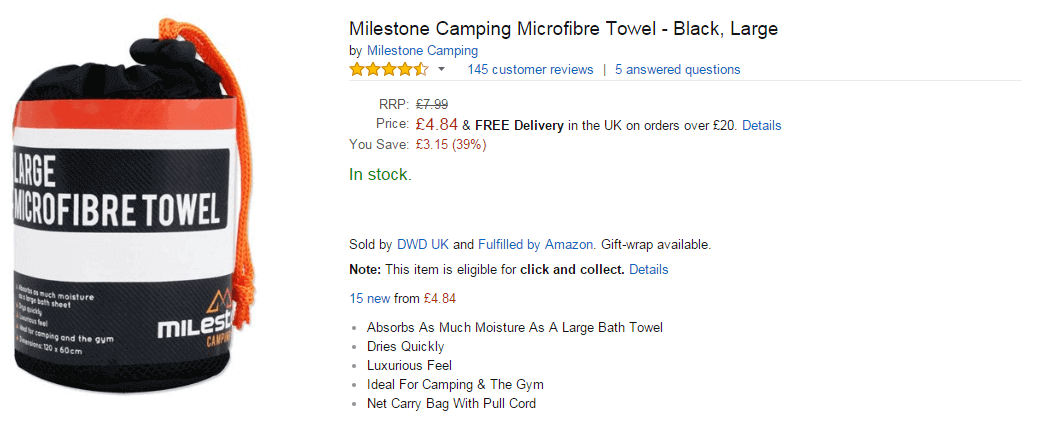 Make DIY croissants over the campfire
Buy croissant pastry in a tube from the supermarket.
Wrap it round a trimmed-down stick.
Take fun fillings to add and try: choc chips, raisins, cinnamon, jam.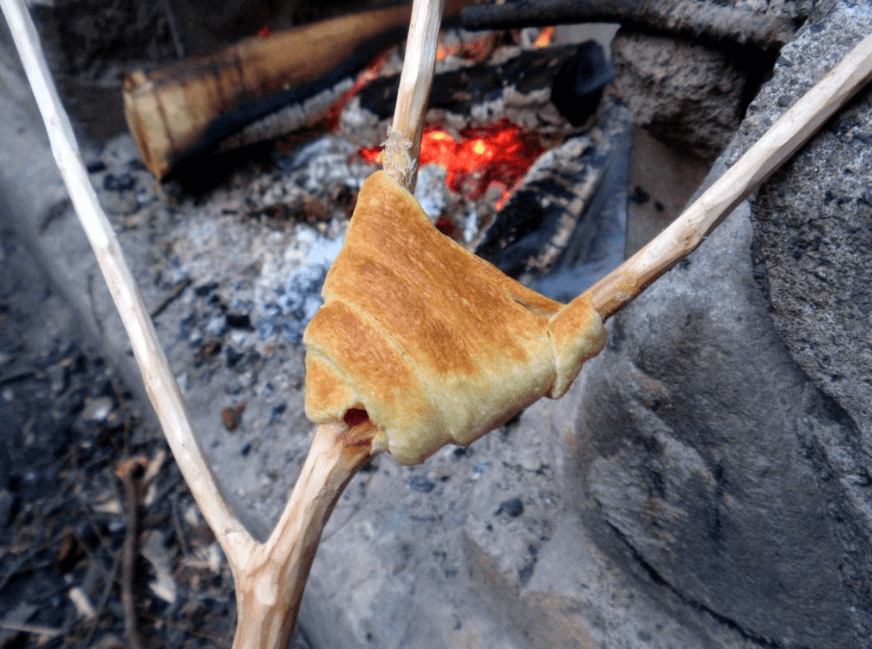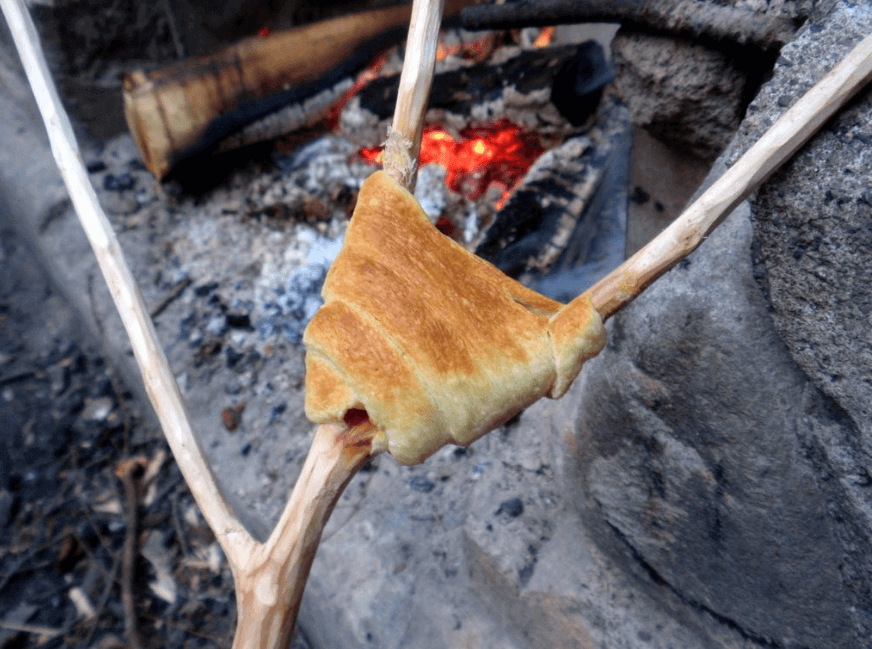 Use coffee filter papers and unflavoured dental floss to create individual sacks of 'proper' coffee
Avoid the horror of a morning without a decent caffeinated brew.
Buy some coffee filter papers, pour in a portion of filter coffee and tie with untreated dental floss to make individual coffee bags you can drop in hot water. Genius!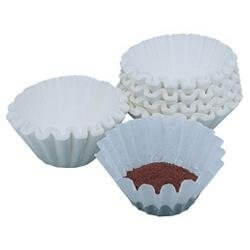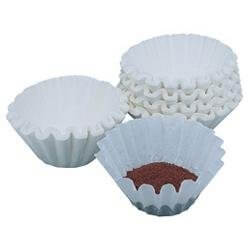 Add atmosphere with these long-lasting bamboo lights
Surround the tent with these re-usable torches.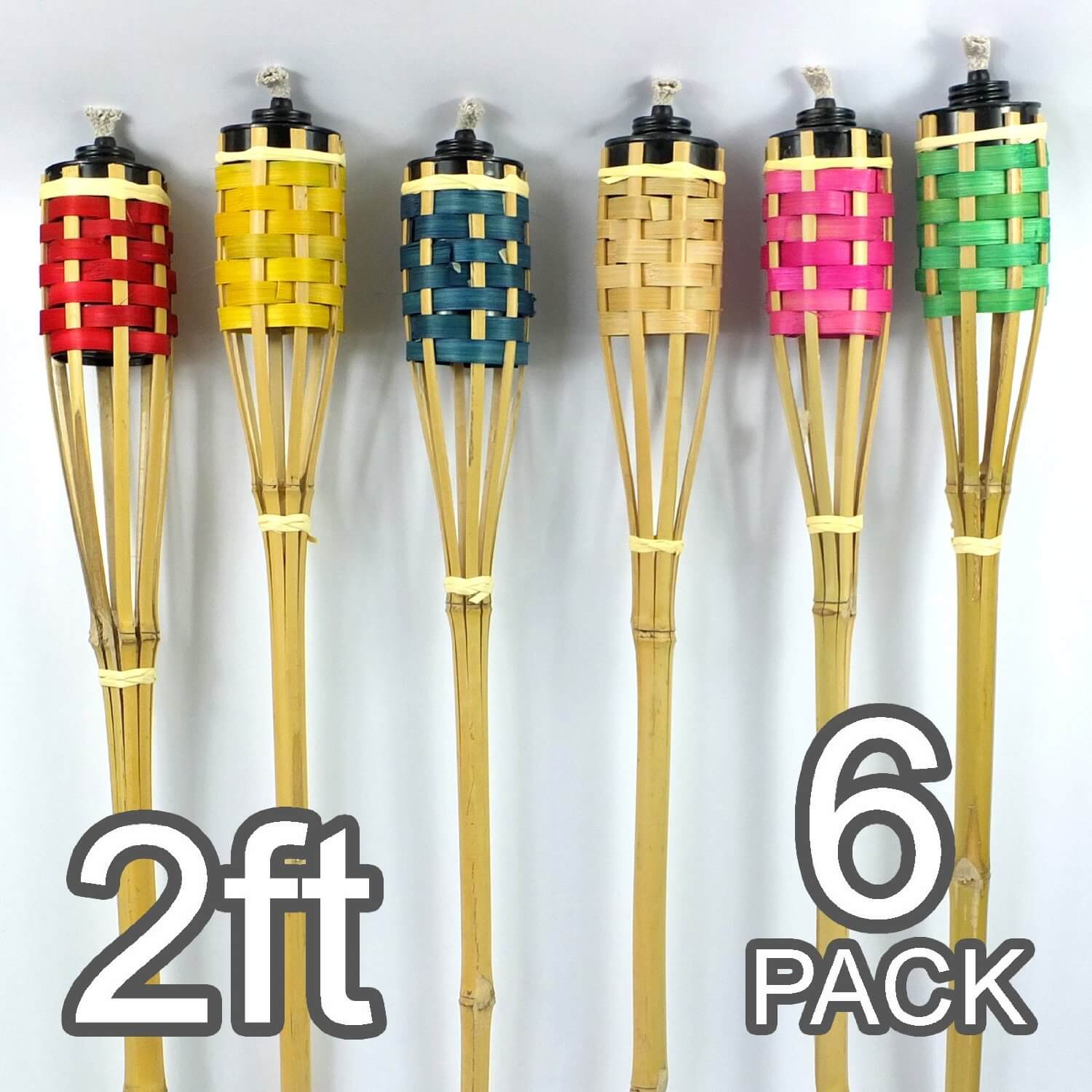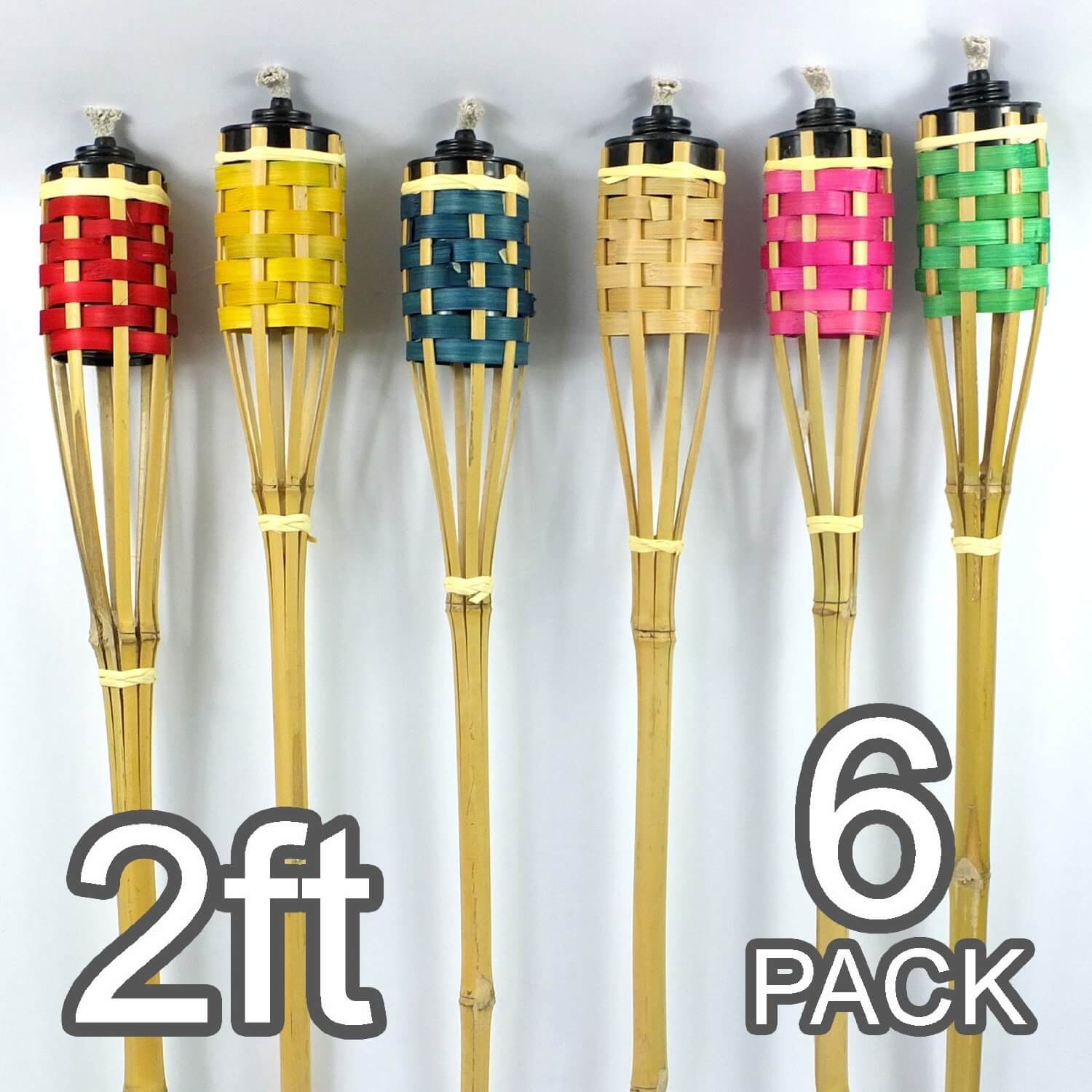 Keep food dry in your coolbox
Add some grill shelves so that the ice and cold drinks at the bottom don't wet the food on top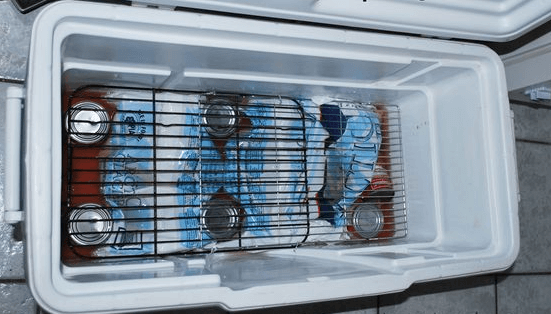 Tie a belt round a tree and add hooks to make a pot holder
Hang your camping utensils on it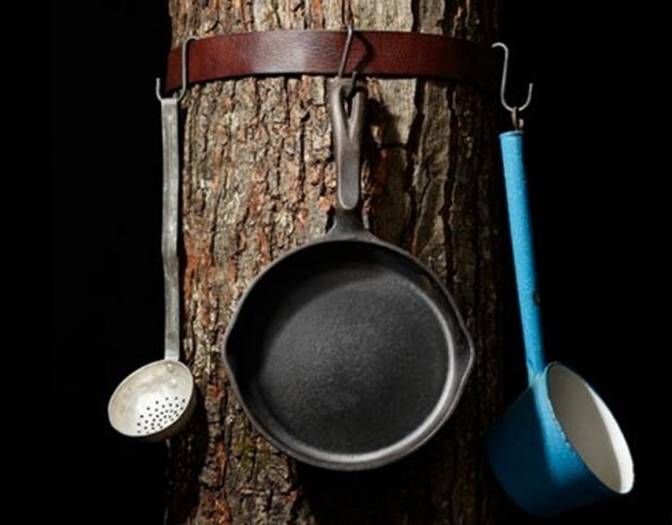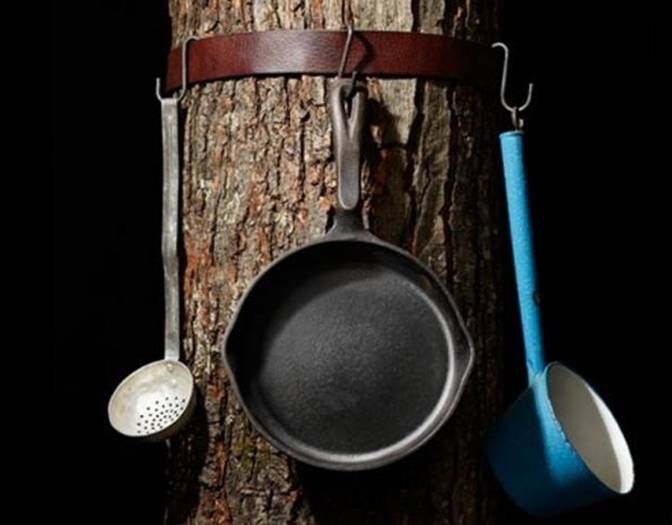 Throw rosemary or sage leaves into the campfire to keep midges and mosquitoes away
It's true – pesky evening insects don't like the smoke.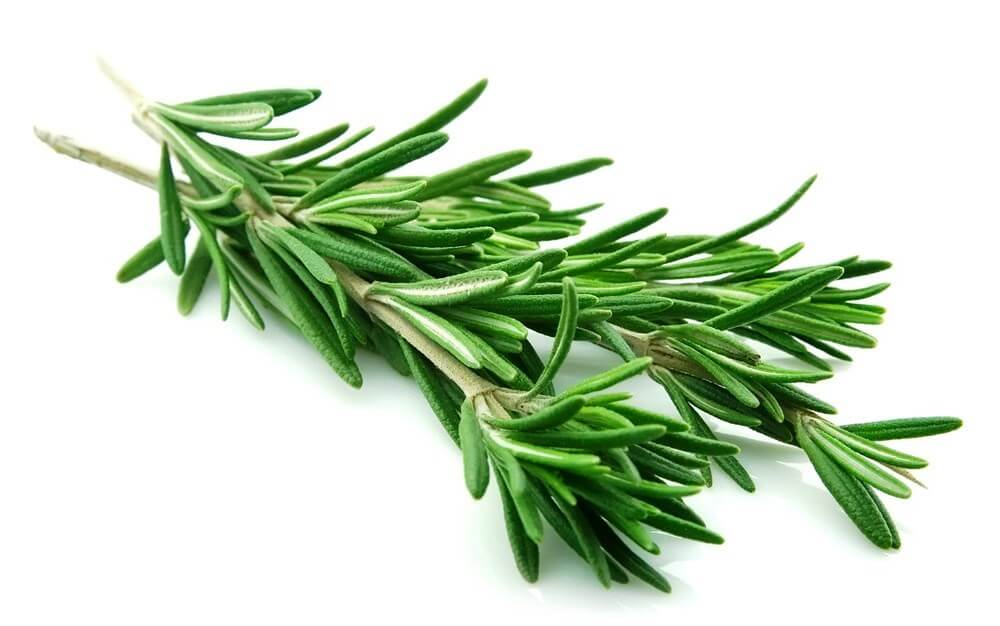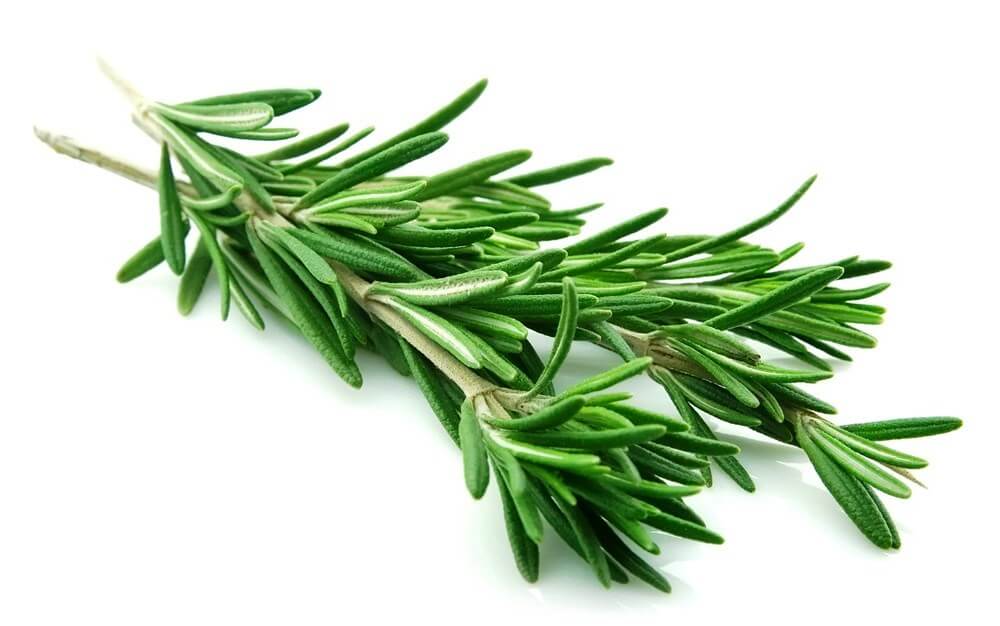 Cook eggs on foil dishes
Forgotten your saucepan? Here's a technique for using foil as a makeshift saucepan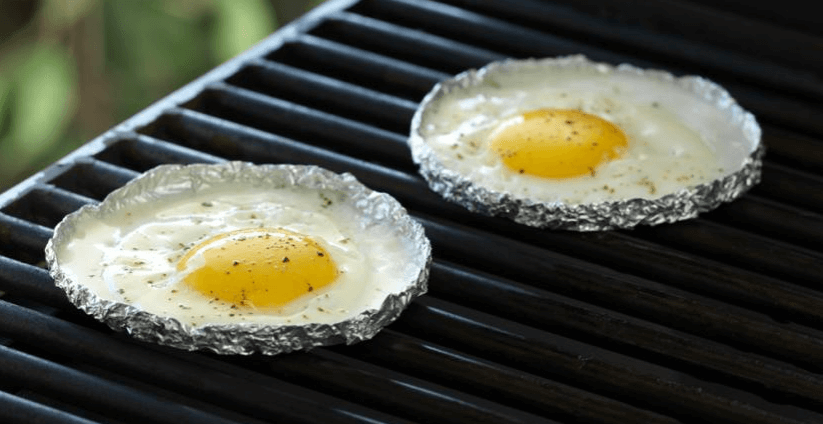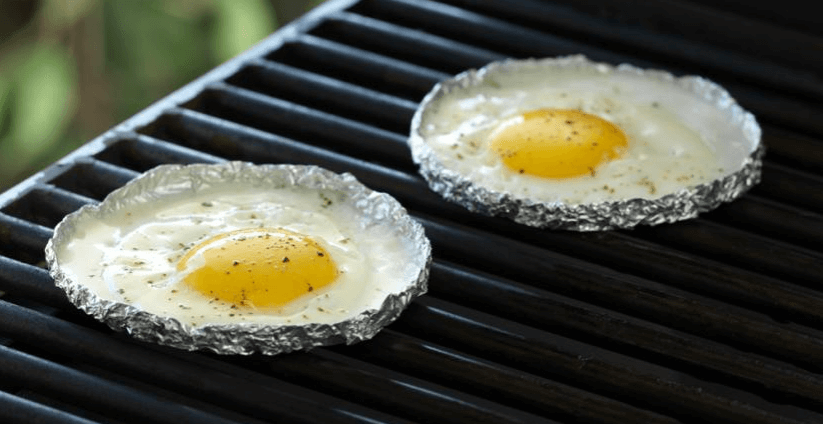 Keep the kids snug in an inflated animal sleeping bag
They come in penguin, crocodile and owl. Check them out.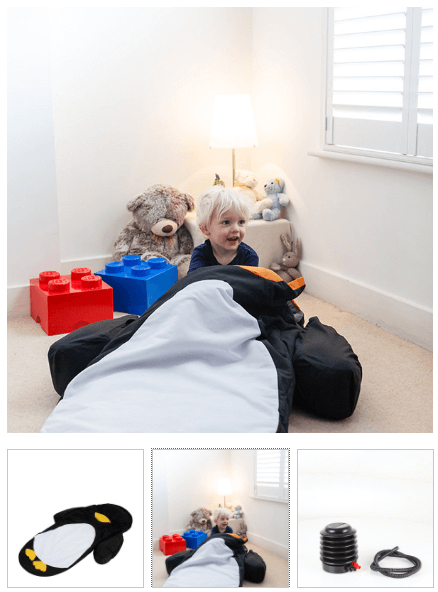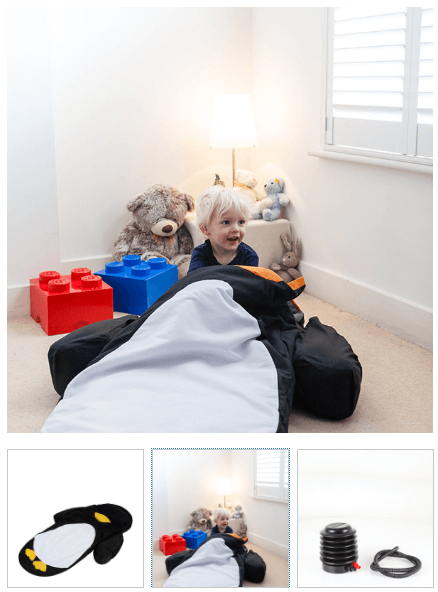 Get your game plan ready – have some ideas to keep kids entertained
Wink murder is a great easy game to play in groups – fund for kids and adults alike.
Learn how to play and find some more ideas.
Create a scavenger hunt
This will keep young campers engrossed for ages. More info.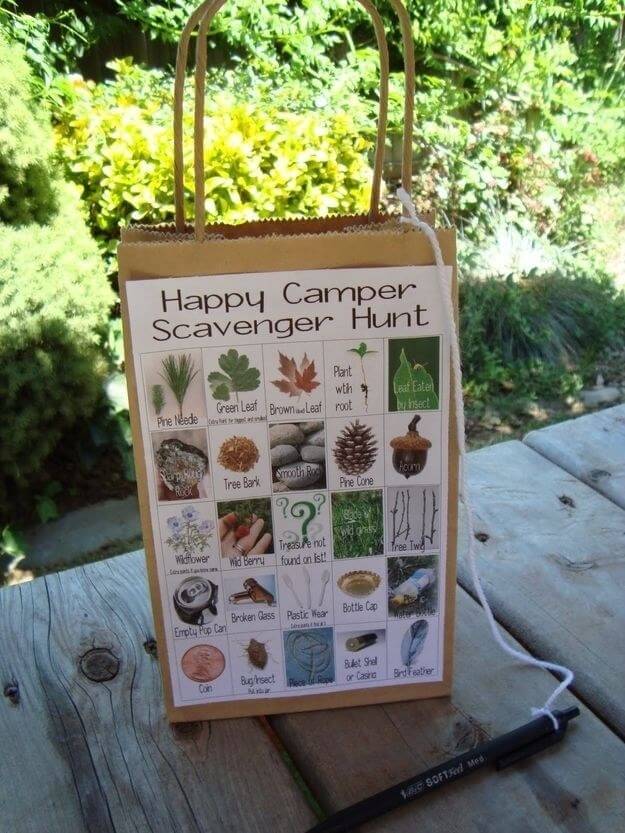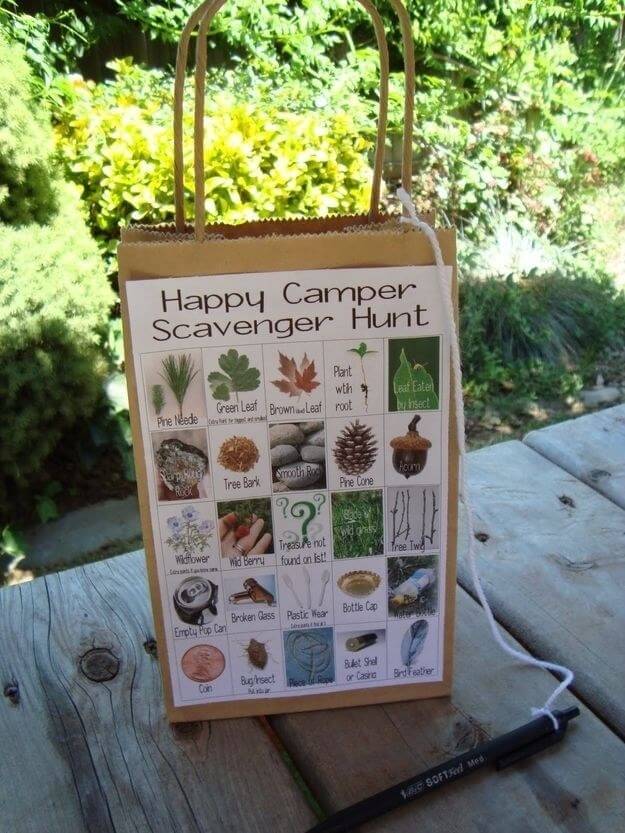 You're all set! But don't forget the tent
If you're ready to book your next camping trip but in need of a quality tent, this is our market favourite.
The Coleman Coastline is perfect for families, with three bedrooms and space for six.
Tough, with large windows and an air vent for hot conditions, it's a quality product at a decent price. Currently on offer.
Take a look.


---
Hope you enjoyed these and will find some useful.
We all know camping is a great thing to do for many reasons.
Check out this research on how children who camp outdoors at least once a year will go on to do better at school, as well as being healthier and happier, according to their parents.
Happy Camping!
Camping Buyer's Guides
Help ease your shopping with our in-depth buying guides for your next camping purchase.
Camping Furniture (Chairs, Tables, Sofas)
Sleeping (Camp Beds, Sleeping Bags)
Cooking / Kitchen
Tents
Roof Racks & Bags
More Camping Products / Guides
Your Camping Checklist
There's something you always forget when packing for a camping trip. Use our handy camping checklist to make sure you don't forget anything important.
Get more out of your next adventure in the great outdoors with these 24 brilliant camping hacks.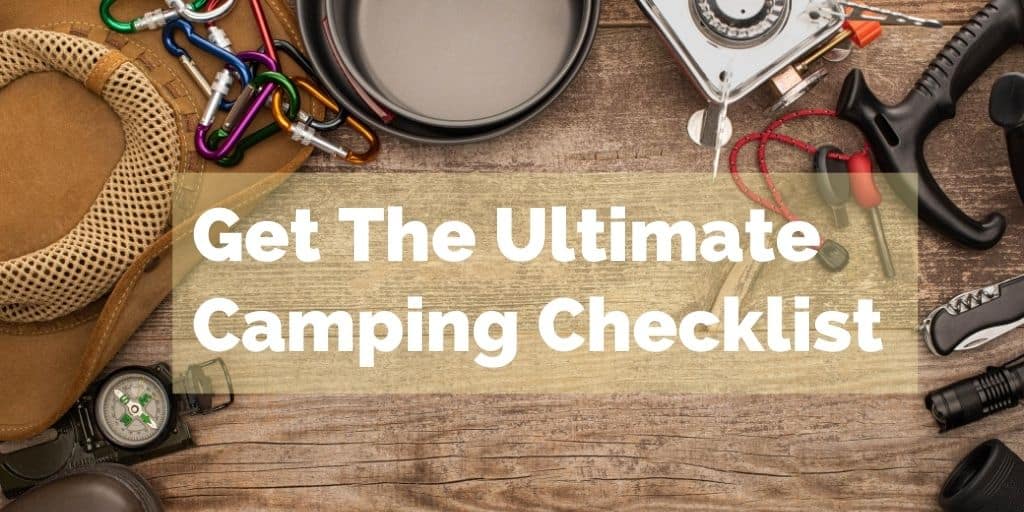 Get more out of your next adventure in the great outdoors with these 24 brilliant camping hacks.