We've spotted this brilliantly reviewed camping canopy chair with rain cover.
If you're looking for something a little bigger check out our selection of pop up sports or toilet tents. See our full list of camping essentials.
Made of ergonomic mesh with steel frame.
Folds for storage.
Carry bag.
Includes drink holder.
Chair size H129.54, W96.44, D106.68cm (when folded H93.22, W20.26, D21.23cm).
Maximum individual user weight 113.4kg.
Manufacturer's 1 year guarantee.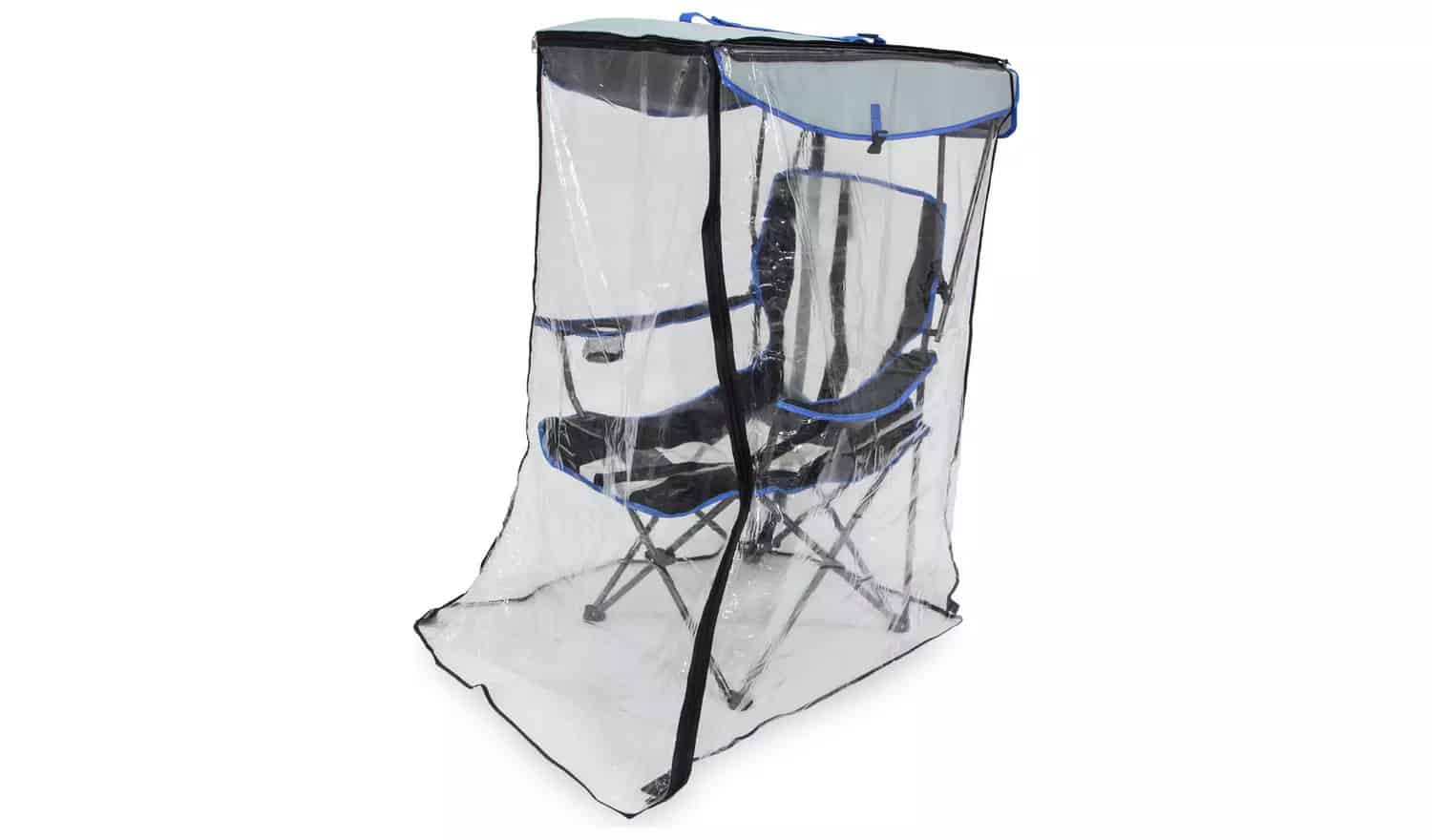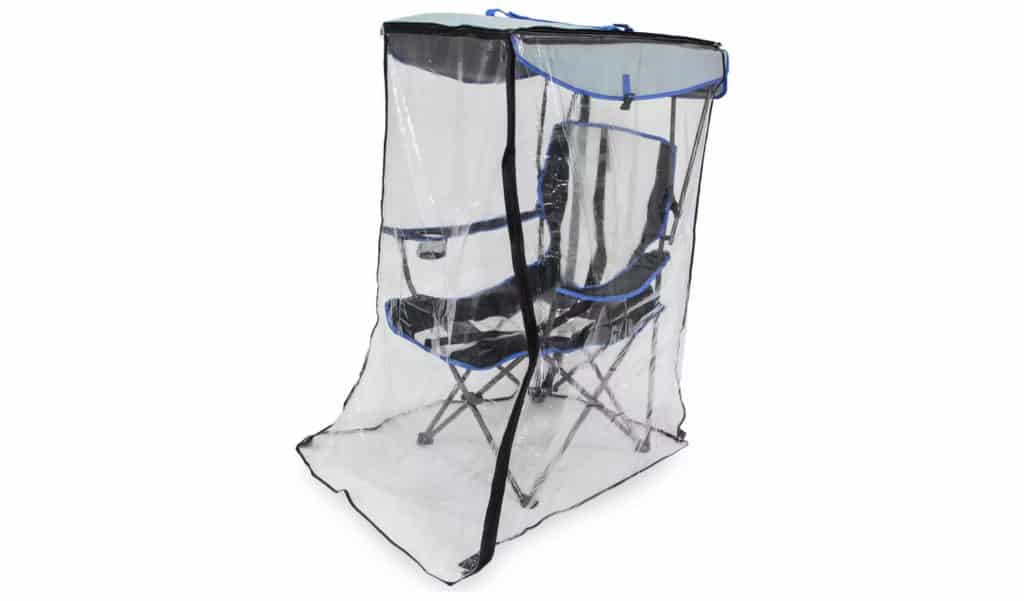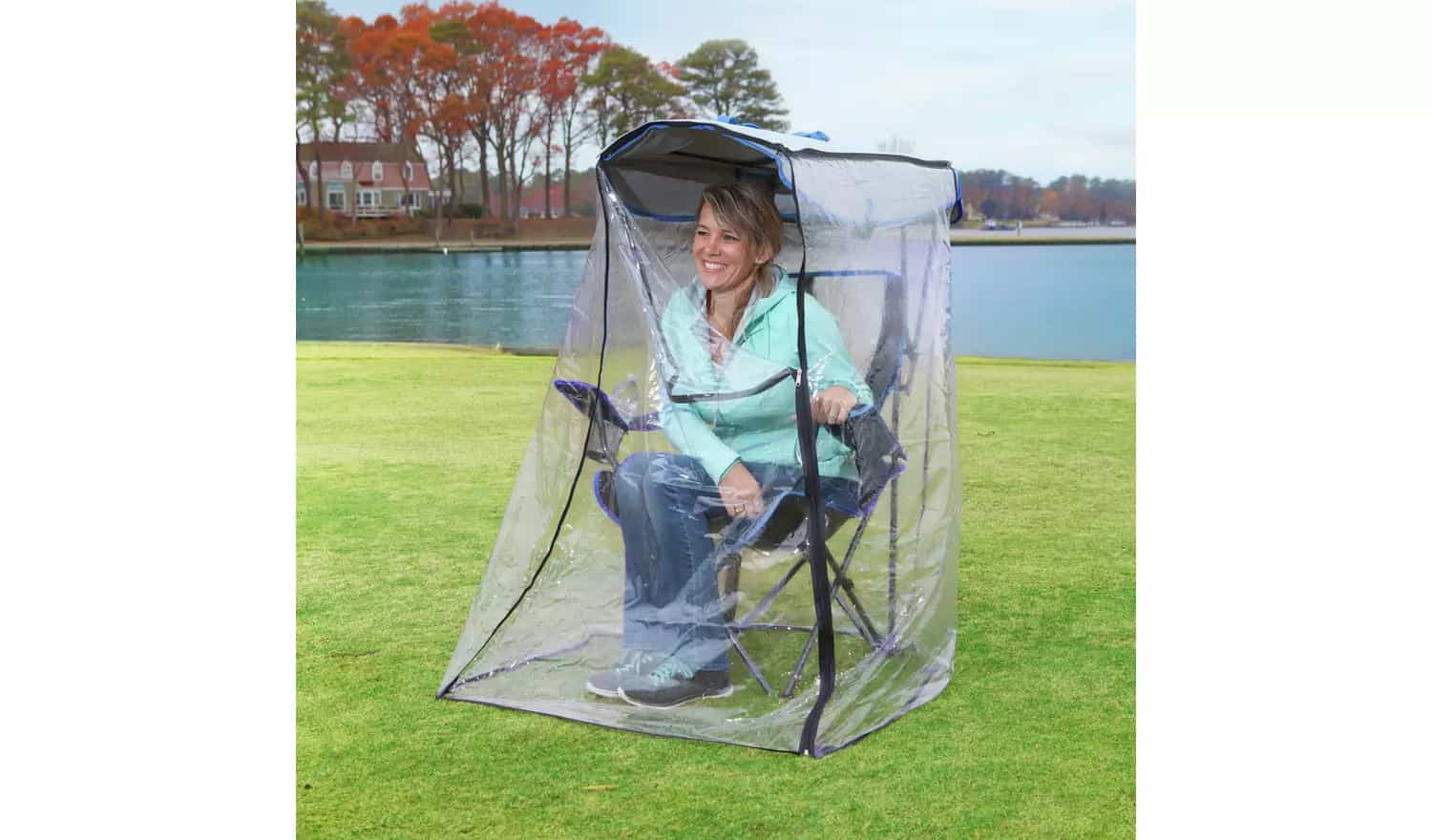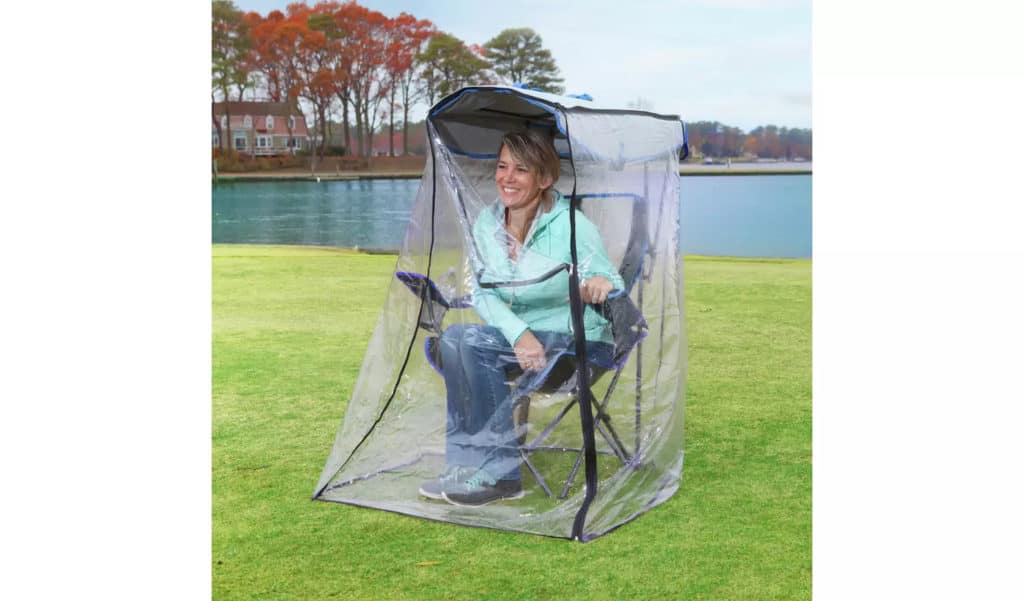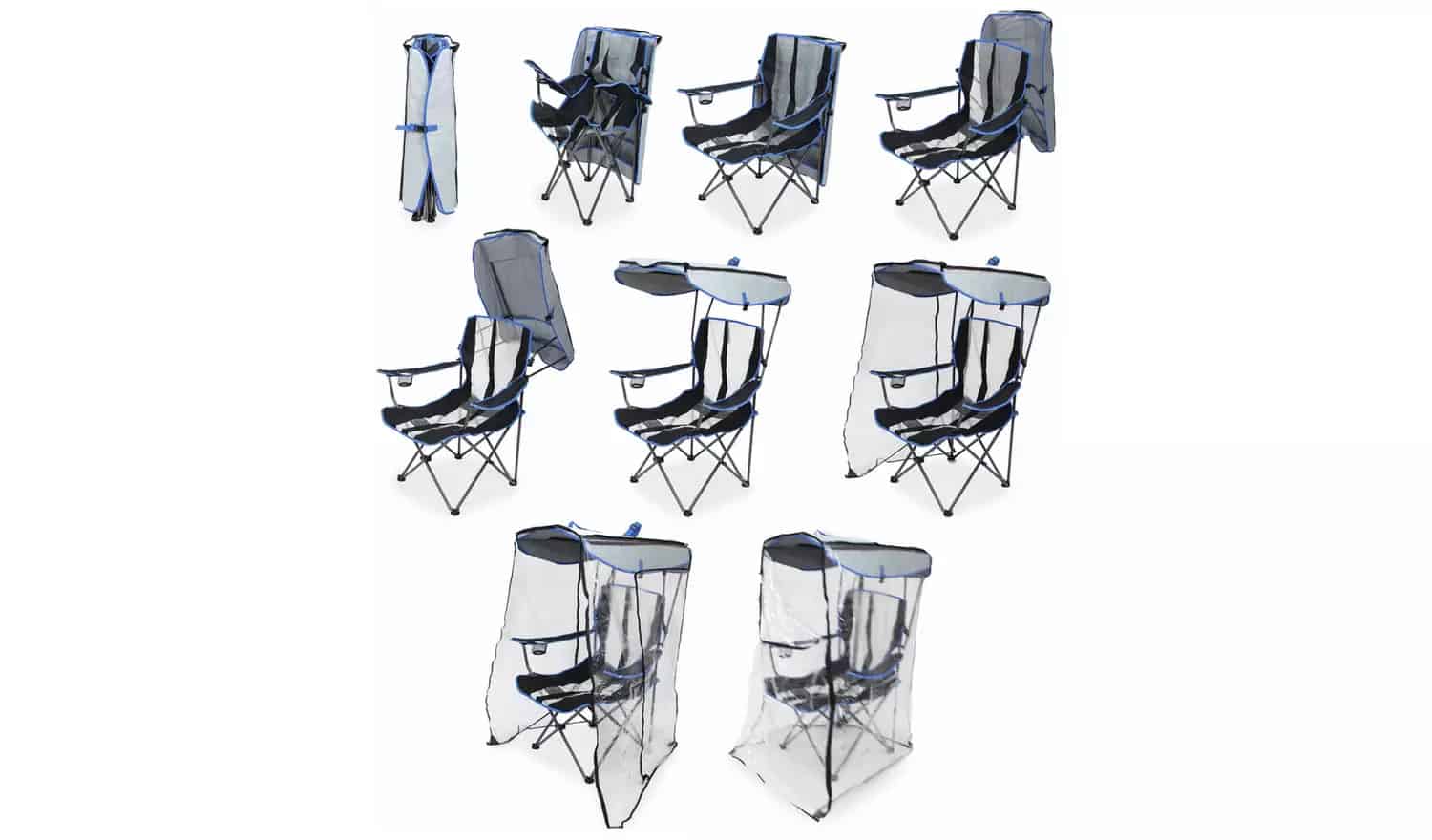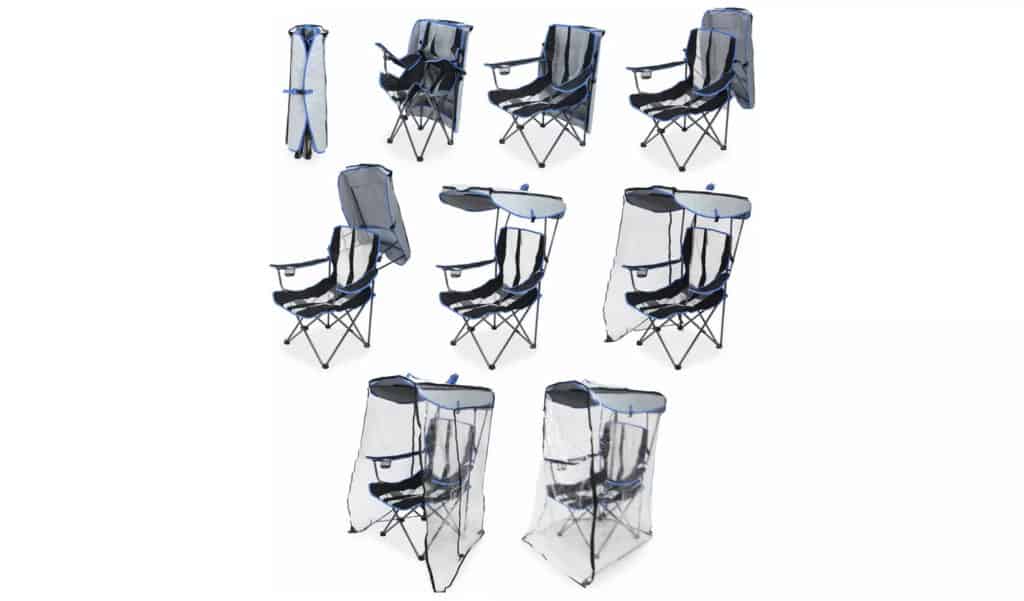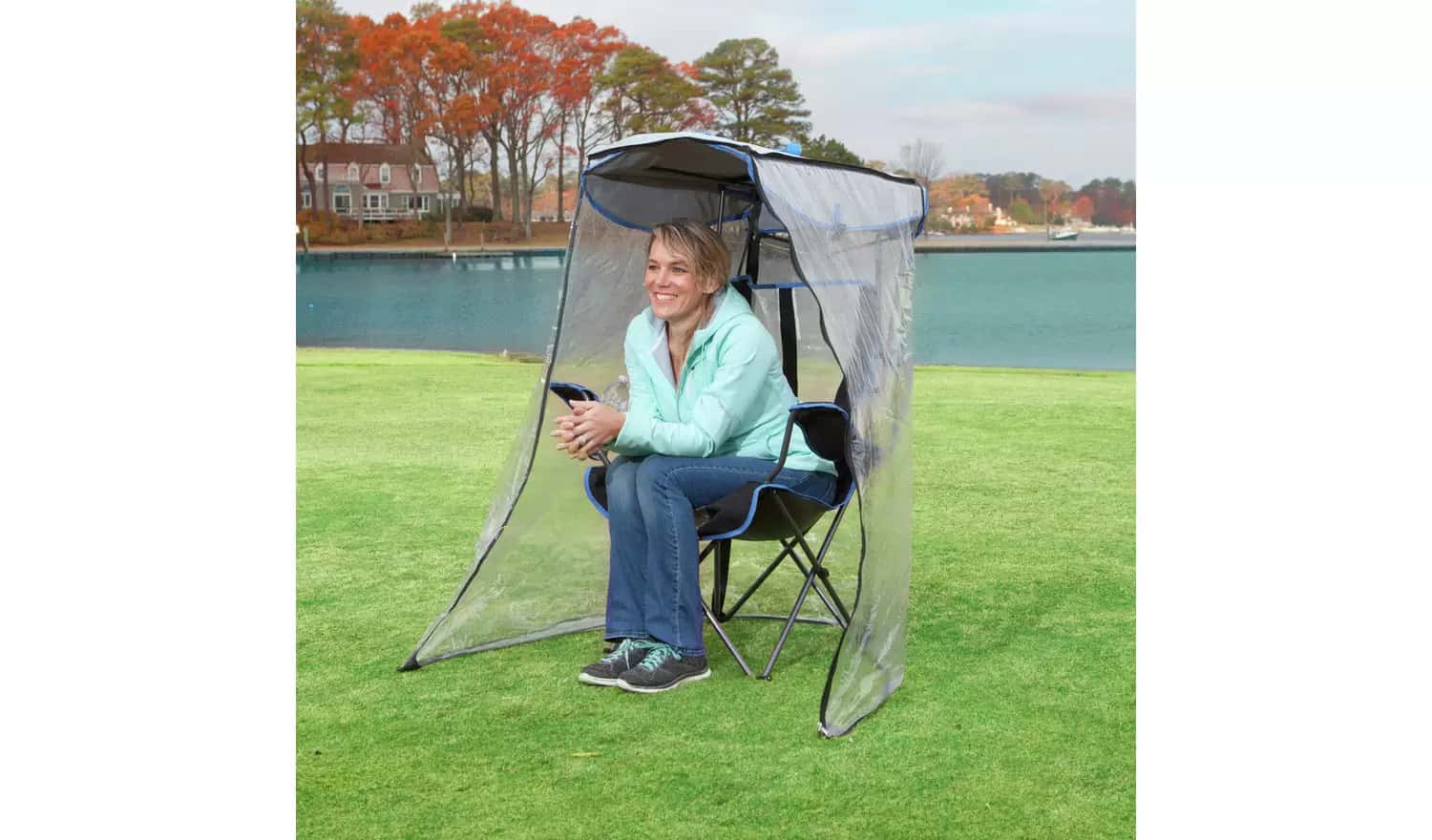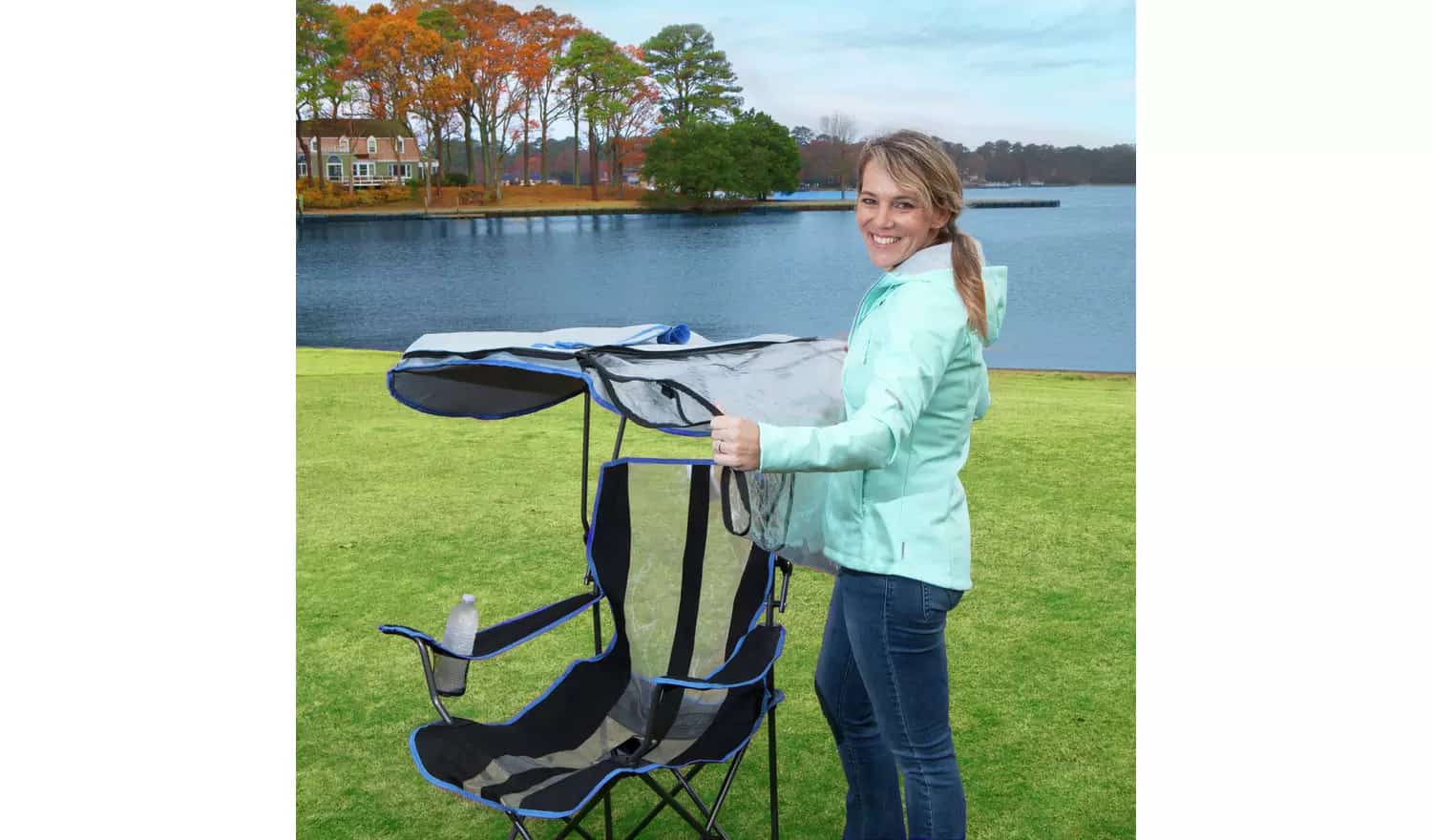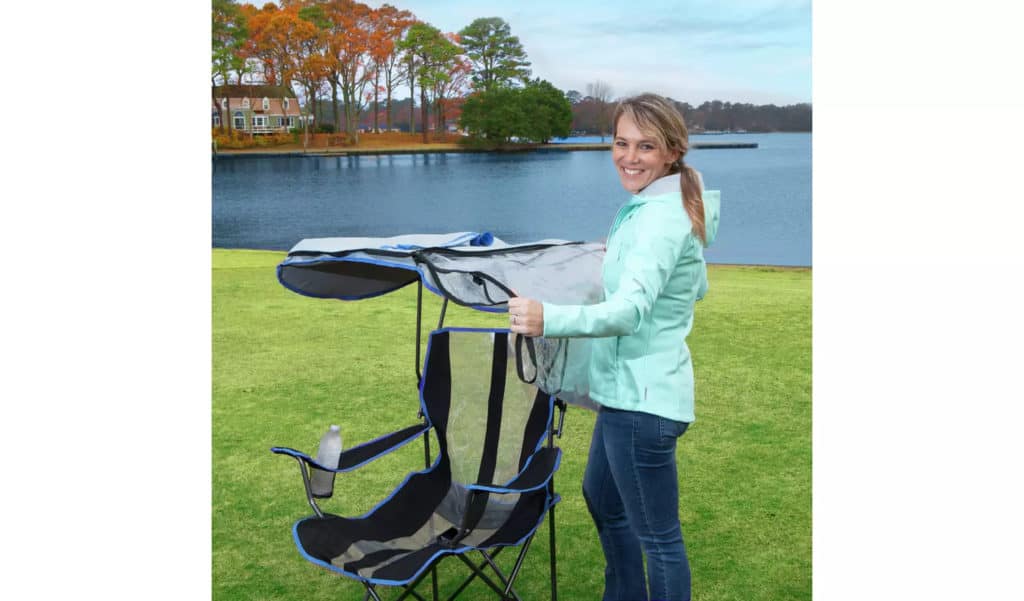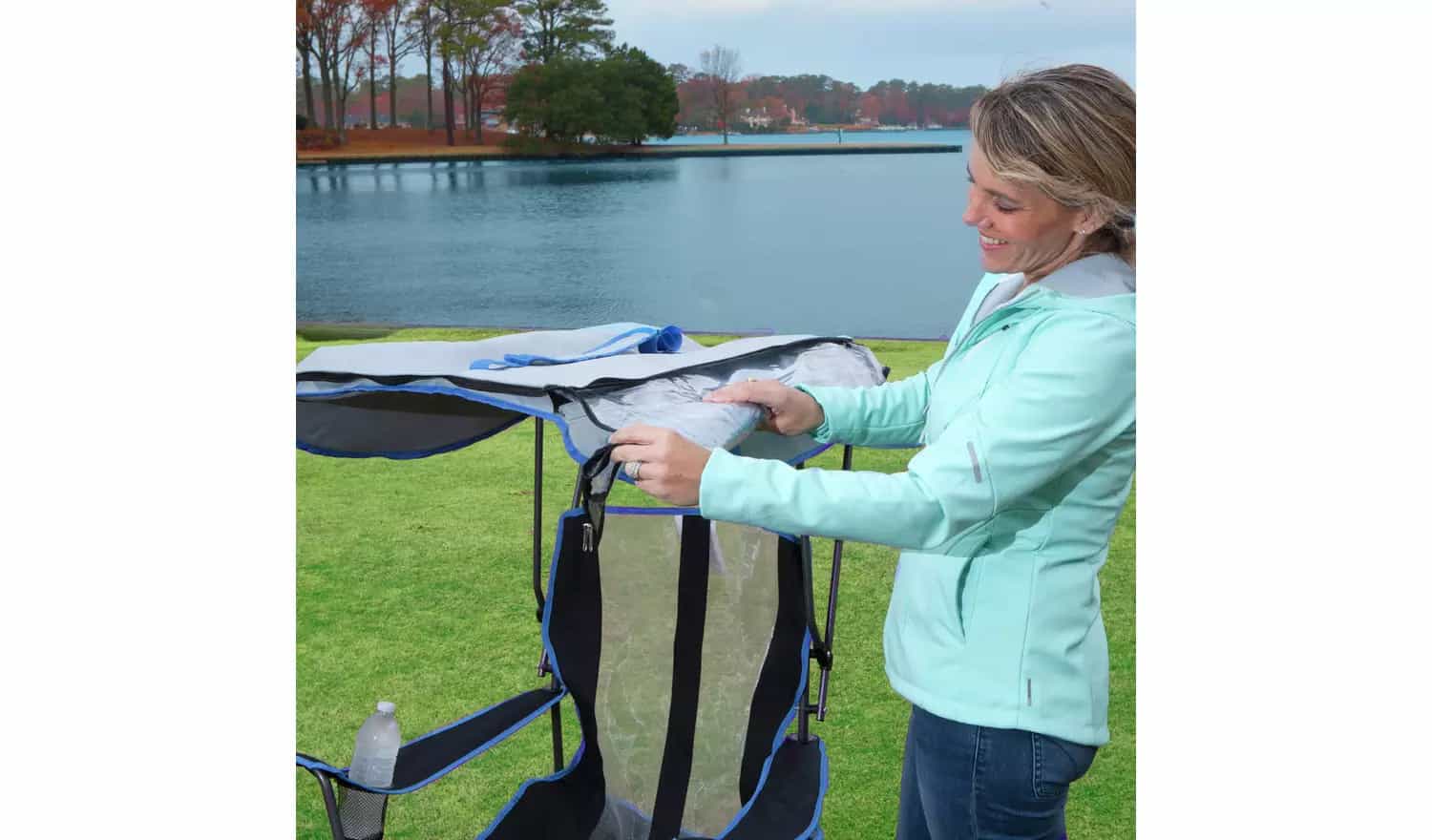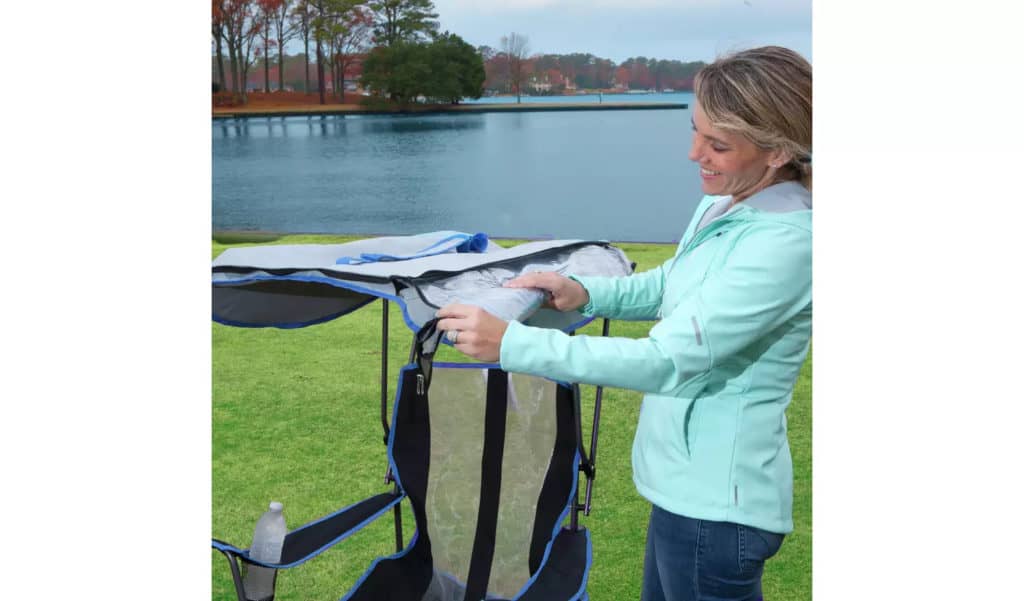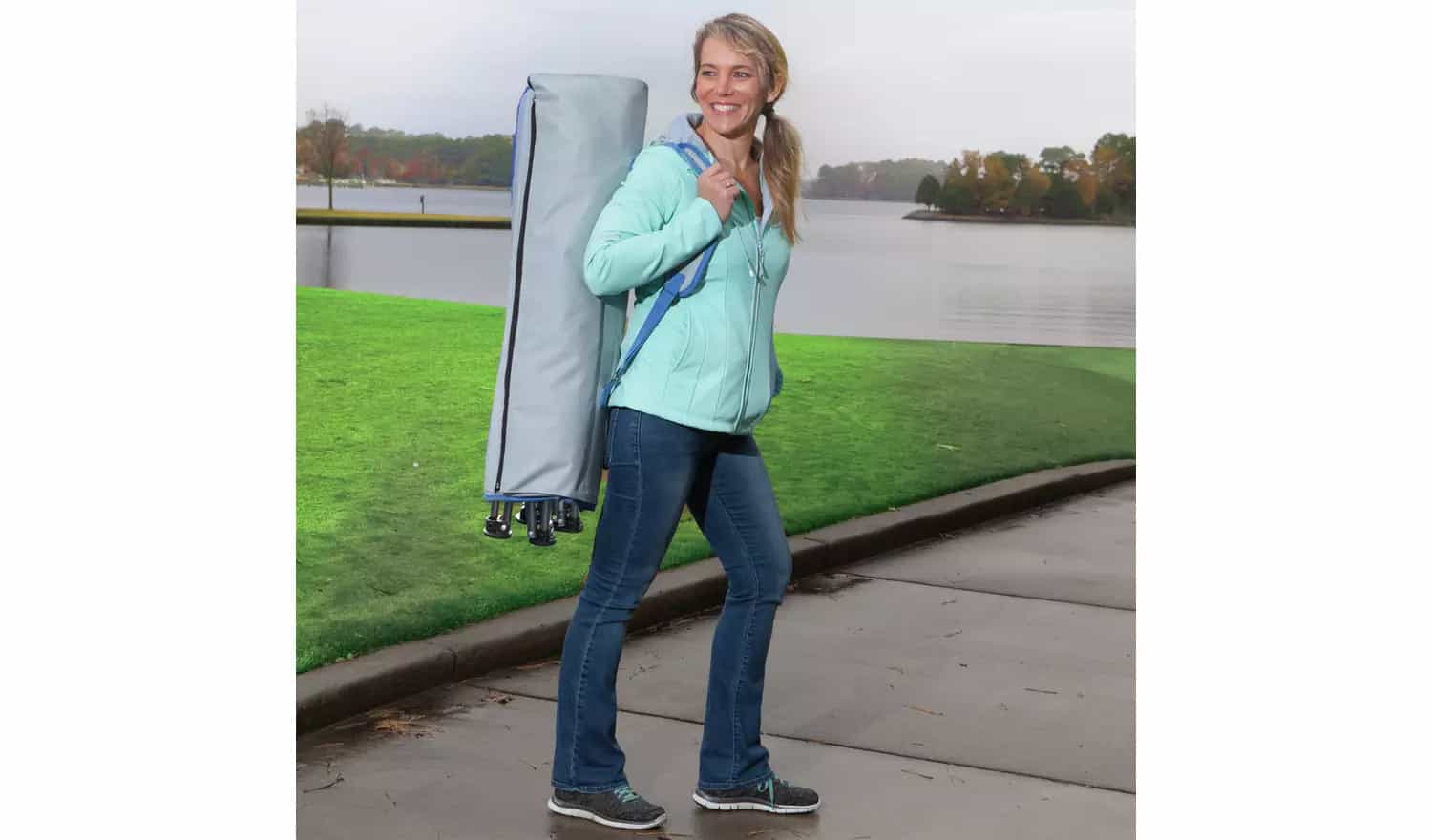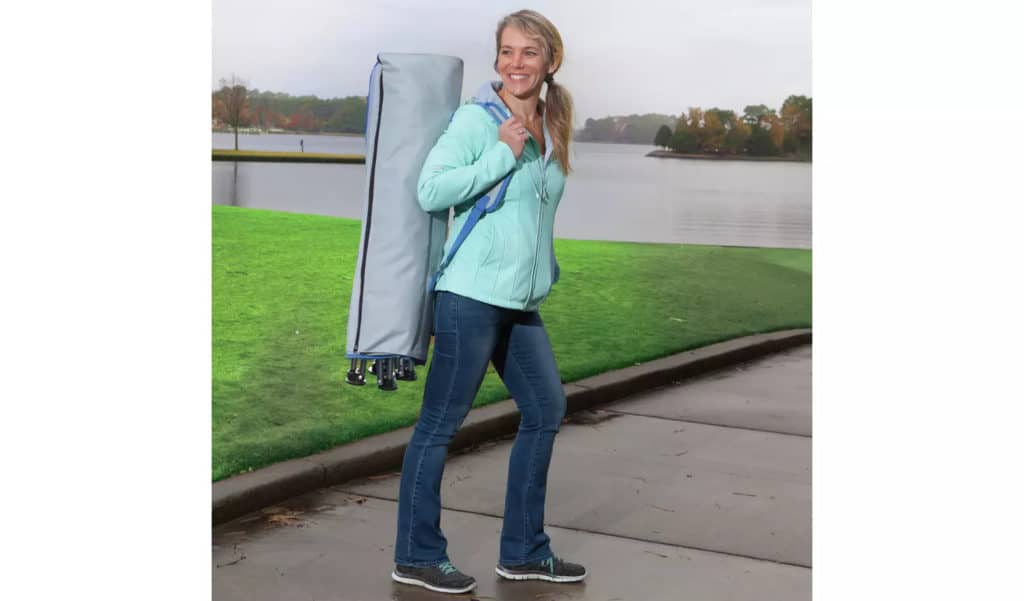 It gets great reviews:
Really nice camping chair the seat is spacious and a padded edge under your knees so it doesn't cut in. The back is mesh so you don't get to hot. Very easy to put up and down and looks like it will keep mum dry if it rains. Handy pocket inside the roof for sunglasses/phone. Really happy with this purchase our only negative is it's quite heavy to carry.

45 – 54, Somerset, UK
Camping Buyer's Guides
Help ease your shopping with our in-depth buying guides for your next camping purchase.
Your Camping Checklist
There's something you always forget when packing for a camping trip. Use our handy camping checklist to make sure you don't forget anything important.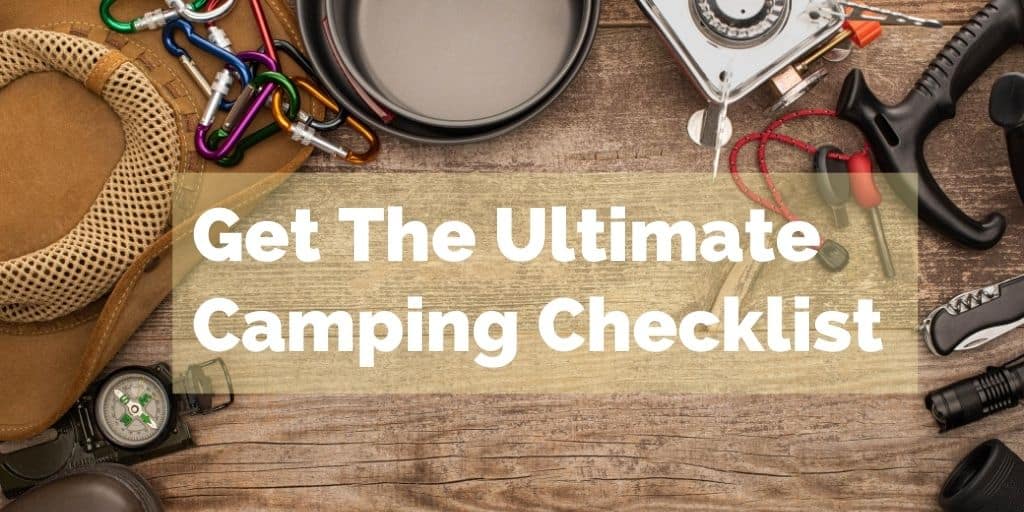 Get more out of your next adventure in the great outdoors with these 24 brilliant camping hacks.