For this post, I have put together a collection of the best beach tents currently available. See all my top picks for the best beach items.
Our Top Picks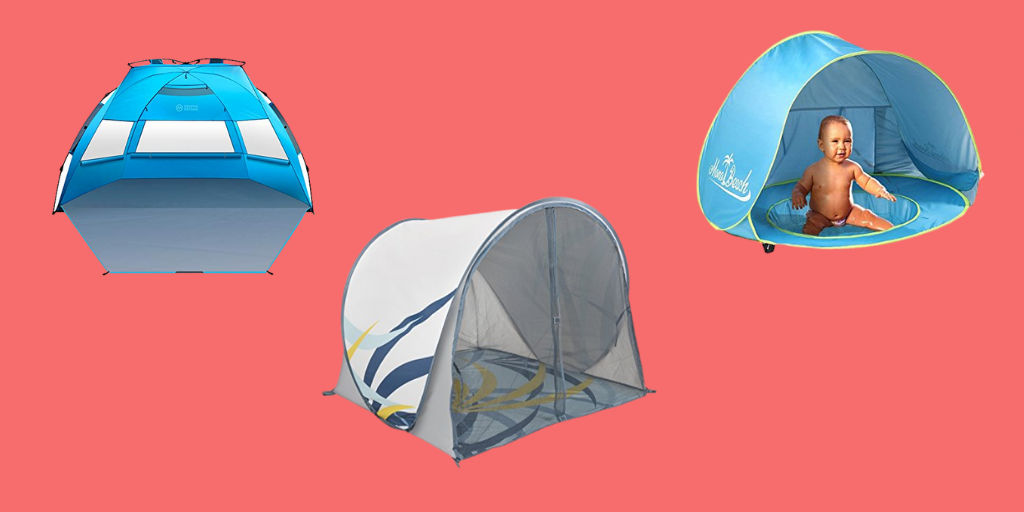 A beach tent is an essential accessory for a day at the seaside.
Whether it's to protect from the sun and its UV rays, the sand, wind and pesky insects or simply a place to sit and picnic, a pop up beach tent will make your day out at the beach all the more comfortable.
Not only are pop up tents perfect for the beach, they are also great for camping, picnics, hiking, fishing and festivals.
Related: Also see my top picks for the best beach umbrella and dryrobe UK reviews
We've handpicked and reviewed the best beach tents.
Let's get going!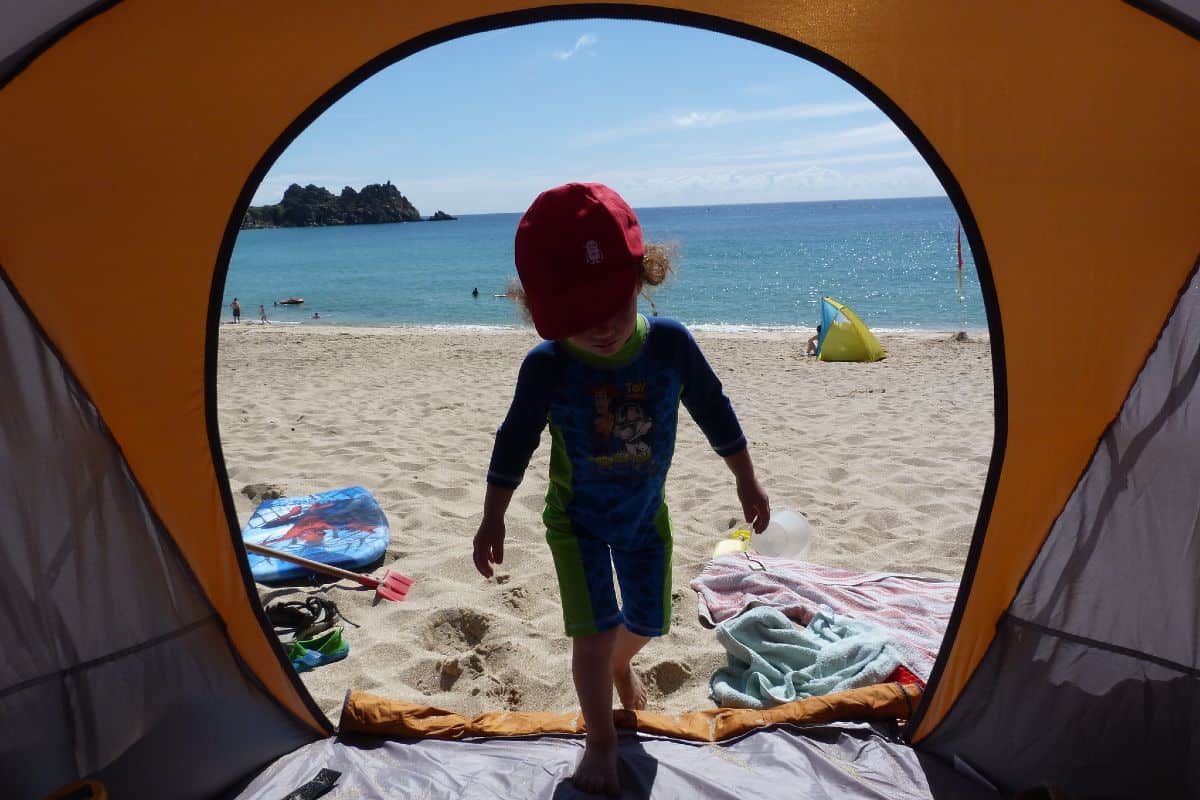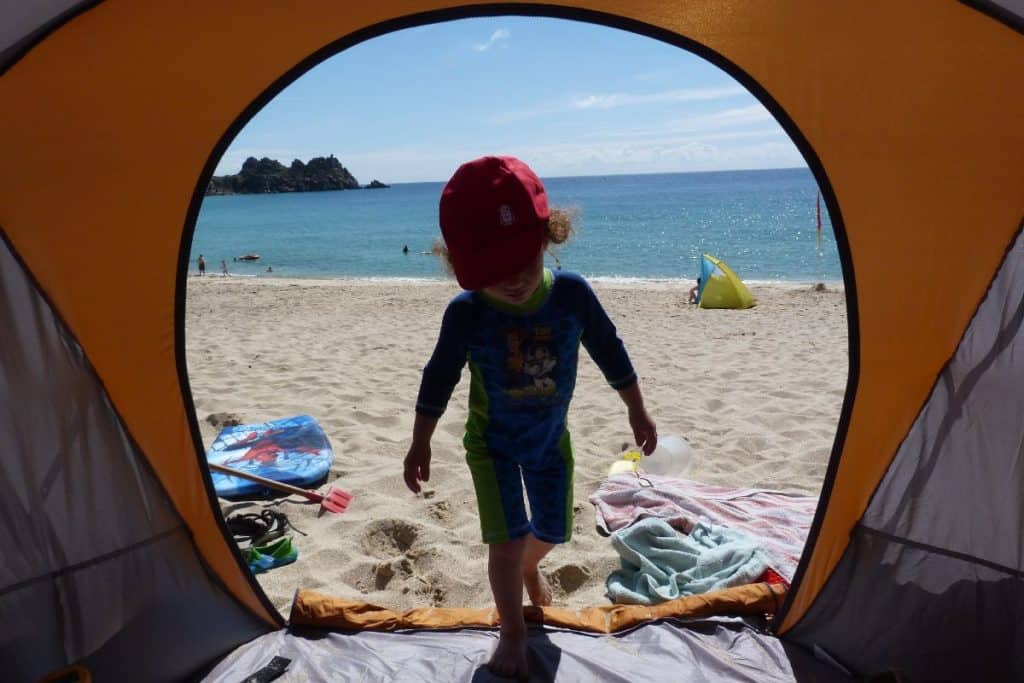 Best Family Pop Up Beach Tents
These family size beach tents are all suitable for 3-4 people.
Wolfwise 4-5 Person Easy Up Beach Tent
Excellent beach with great reviews.
Available in two sizes – 3-4 persons or 4-5 persons.
Families love the privacy this gives.
Simple to assemble.
Outdoor Master Men's Pop Up Beach Tent Xl
Easy to set up
Portable 3-4 person tall beach tent with Upf 50+ Uv protection.
Removable skylight.
Family size X-large, Blue.
LittleLife Family Beach Shelter
Great family beach tent.
Sand pockets help prevent the shelter from blowing away.
Zips up for privacy.
UPF 50+ protection.
Comes in a compact carry case.
Sport-Brella Umbrella – Portable Sun and Weather Shelter
Quick shade protection from sun, wind, and rain.
Literally pops up like an umbrella.
Maximum sun protection UPF50+.
Best Couples Beach Tents
Spending a romantic day on the beach? These pop up tents are perfectly made for two people.
Regatta Tahiti 2 Man Camping Beach Shelter
This two-person beach tent is easy to assemble.
It offers a UV rating of 30+ and also has a hard wearing waterproof groundsheet.
Sand pockets for securing the shelter in position.
Coleman Weatherproof Sundome Outdoor Shelter
Affordable beach tent
Tall enough to sit inside on a chair.
It comes with lightweight poles and sand pockets to keep the two-person tent stable.
Alvantor Beach Tent
Easy to setup
Easy portability
Clever design at affordable price.
UPF 50+ protection.
Lightweight
Comes with a handy carry bag.
Outsunny Pop up Beach Tent
Excellent and affordable choice if you're after an easy to set up beach tent for two people.
Features window on the back for great view and ventilation.
Best Baby Beach Tents
Babymoov Pop Up Anti UV Tent, Tropical
Keep baby's delicate skin out of the sun with this UPF 50+ tent
Mesh ventilation panels, which also keeps insects at bay.
Monobeach Baby Beach Tent
Designed for kids ages 3 and under.
This beach tent features a mini pool to keep baby cool.
It also has a curtain with zip.
UPF 50+ protection.
Babymoov Anti-UV UPF 50+ Pop Up Baby Sun Tent
Love the design of this tent.
The perfect seaside tent for a toddler.
Large space (100 x 100 x 80 cm) for your child to play or rest.
Anti-UV rating of 50+.
Bestselling Beach Tents
What to consider when buying a beach tent
Sun Protection
Most beach tents offer UV 50+ protection which is important if you are on the beach, especially in hot weather.
A UV beach tent will provide protection from direct sunlight so is ideal if you are at the beach with kids.
Don't forget to apply your suncream though.
Size
They vary in size, but if you're taking children a family-sized beach tent would be ideal.
Couples could get away with a two-person beach tent and then there are plenty of baby beach tent options too, which are perfect for keeping your little one in the shade, whilst there is still room for them to play.
Easy To Assemble
I've experienced days on the beach where it's taken longer to pack away the beach tent than the time I've actually spent on the beach!
Pop-up beach tents are ideal for fast assembly and then for packing away quickly at the end of the day.
Easy To Transport
You want a beach tent that is easily transportable.
If you are travelling on foot, have a full car or getting on public transport, it needs to be light to carry and compact.
Shoulder straps on the beach tent carry bag is always a handy option.
How to Fold a Pop Up Beach Tent
Pop up beach tents are simple to put up.
Taking them down is a different, often painful story.
Here's a fantastic video from Mountain Warehouse that shows you how to put your pop up tent away in four simple steps.
Beach Buyer Guides & Best Buys
Camping Buyer's Guides
Help ease your shopping with our in-depth buying guides for your next camping purchase.
Your Camping Checklist
There's something you always forget when packing for a camping trip. Use our handy camping checklist to make sure you don't forget anything important.
Get more out of your next adventure in the great outdoors with these 24 brilliant camping hacks.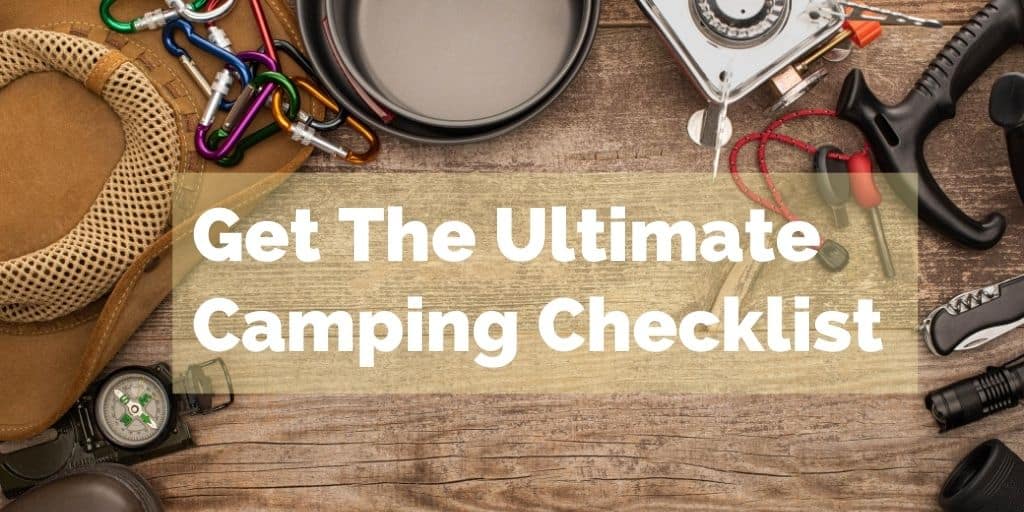 Get more out of your next adventure in the great outdoors with these 24 brilliant camping hacks.