For this post, I have put together a collection of the best camping chairs and cupboards currently available.
Don't forget anything! See my comprehensive checklist for camping equipment.
Our Top Picks
Show Today's Top Deals
These are today's top deals and bestsellers for camping chairs.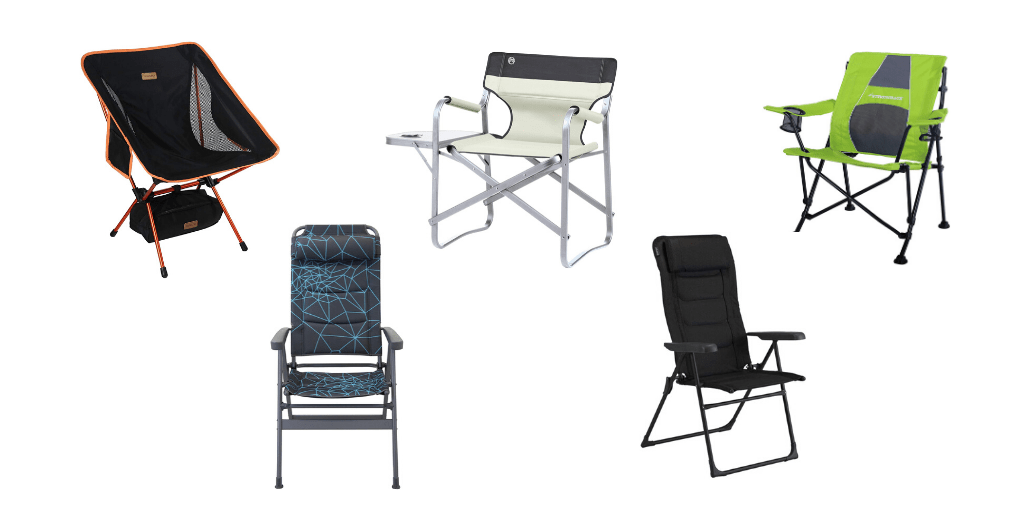 Camping chairs are an essential item for comfort on your camping trips.
The best camping chairs are portable enough to move from place to place, comfortable enough to sit in for an evening under the stars and easy to set up.
You often find on camping trips the ground is usually wet in the mornings so having a place to sit without a soggy bottom makes camping all the more pleasurable.
There are plenty of camping chairs on the market, from simple concertina fold up styles to premium reclining chairs.
We've picked a selection of the best camping chairs out there.
Whether you're on your next family camping trip or heading off to a festival, we've covered all the options including reclining, folding, inflatable and even kids camping chairs.
Want to save space and cosy up together? See my buyer's guide to the best double camping chairs.
If you're looking for a table to go with your new camp chairs see my top picks for the best camping table.
Let's get going!
Best Folding Camping Chairs
Highlander Folding Camp Chair
An affordable, lightweight and durable option with a handy cup holder built into the armrest so your drink or mobile is always at arm's length.
Constructed with a Polyester PVC coated material makes it easy to wipe down and clean.
Chair folds up and can be stored in a matching colour carry bag with handle, so easy to transport from place to place.
Supports up to 100kg.
Coleman Deck Chair With Table
Discount - Save £22.14
Comfortable, foldable outdoor chair with convenient side table with integrated cup holder.
Good support with a backrest and strong seat.
Lightweight and durable so perfect for camping.
Polyester coated material makes the seat easy to wipe clean.
The collapsible, folding design makes it simple to fold away and two pre-attached carry straps make transporting nice and easy.
Supports up to 113kg.
Portal Outdoors Camping Armchair with Footrest
Large folding armchair with built in padding and footrest for comfort.
Easy to set-up and to pack away thanks to the easy folding frame.
Built-in UV protection ensures that sunlight will not fade or damage the chair.
These chairs support up to 120kg.
Once folded up, the chair fits neatly into the convenient storage bag included.
Strongback Guru – Ergonomic Foldable Camping Chair with Lumbar Support
This chair incorporates unique, integrated lumbar support into the folding mechanism.
It features a wide and comfortable seat.
A transportation and storage bag is also included.
Supports up to 130 kg.
Trekology YIZI GO Portable Camping Chair
This chair gives superior lower back support and has breathable side mesh panels which allow for increased air flow helping to keep you cooler.
Fits in backpacks and carry-on luggage (14in storage bag included).
At only 2lb this chair is ready to go wherever.
Super durable and sturdy.
The frame provides sturdy support with a weight capacity of up to 136 kg.
Best Reclining Camping Chairs
Vango Hampton Dlx Duoweave Chair
Discount - Save £24.01
This chair gives you an option to sit upright so perfect for meal times or to recline and sit back and relax.
Updated for 2020 with a brand-new structure offering even more comfort levels.
With padded seat and backrest.
Folds flat.
Adjustable cushion can be used as a headrest or extra lumbar support.
Hard armrest provides solid support when getting out of the chair.
Supports weight: 140kg
JRC Defender reclining chair
This chair has a steel frame and recliner system for maximum comfort.
There are comfortable arm rests to ensure total relaxation and support.
Featuring swivelling mud feet, which effortless counter any slip or slide in the ground to anchor firmly on all terrains and in all conditions so great for muddy fishing banks.
Filled with high density foam inside a durable polyester cover, this is a hard wearing, comfortable armchair that offers complete functionality.
Portal Outdoors Unisex's Monaco Portable Camping Chair
Discount - Save £8.11
This luxury camping chair folds flat and weighs less than 5kg due to its aluminium frame.
Supports up to 120kg.
It has built-in UV protection to ensure that sunlight will not fade or damage the chair.
No assembly is required, simply unfold and the chair is ready for use.
It isn't strictly a reclining chair but it does have a set back position with high back and headrest.
Supports up to 120kg.
Best Kids Camping Chairs
Children's "Monkey" Camping Folding Stick Chair
Discount - Save £1.11
Perfect for kids aged between 2-6 years old.
Chair has an animal 'monkey' design, an intergrated cup holder and matching carry bag.
Made of polyethylene-coated polyester fabric that makes it easy to wipe clean.
The 13mm steel frames are strong enough to support a child of up to 45 kg.
There's also the safety lock that keeps the chair open or closed when you click it in place.
Swimways Kids Canopy Chair
This kids chair can be folded down and closed and the 50+ UPF canopy keeps kids in the shade.
With carry bag with durable snap-lock buckles and two shoulder straps for hands-free portability.
Suitable for kids ages 3+ and up to 75 lbs in weight.
Best Inflatable Camping Chairs
Vango Inflatable Lounger
Comfortable lounger for inside or outside.
Perfect for glamping or camping if you just want something to lounge around on.
Inflation and deflation is quick, but pump isn't included.
The flocked fabric prevents sun from heating up the chair and stops you from sticking to it.
Bestway Comfort Quest Multi-Max Couch
This inflatable couch doubles up as an airbed so great if you want some inside tent seating.
Includes sidewinder AC air pump for quick and easy inflation.
Comfortable yet durable coil beam construction for restless night's sleep.
Convenient folding design for easy change over from air bed to couch.
Today's Top Deals & Bestsellers
What to consider when buying a camping chair
You won't want to take up lots of room when packing chairs, so considering folding, lightweight options is always a sensible idea.
Some camping chairs can be heavy but usually that's to deliver comfort.
If you aren't planning on moving the chairs from campsite to beach for example you may prefer to invest in ones that will give maximum comfort.
It's also worth considering camping chairs with built-in side tables or cup holders, to make that trip all the more relaxing and easy.
Padded headrests and canopies are also a good idea for extra comfort and shade.
Camping Buyer's Guides
Help ease your shopping with our in-depth buying guides for your next camping purchase.
Your Camping Checklist
There's something you always forget when packing for a camping trip. Use our handy camping checklist to make sure you don't forget anything important.
Get more out of your next adventure in the great outdoors with these 24 brilliant camping hacks.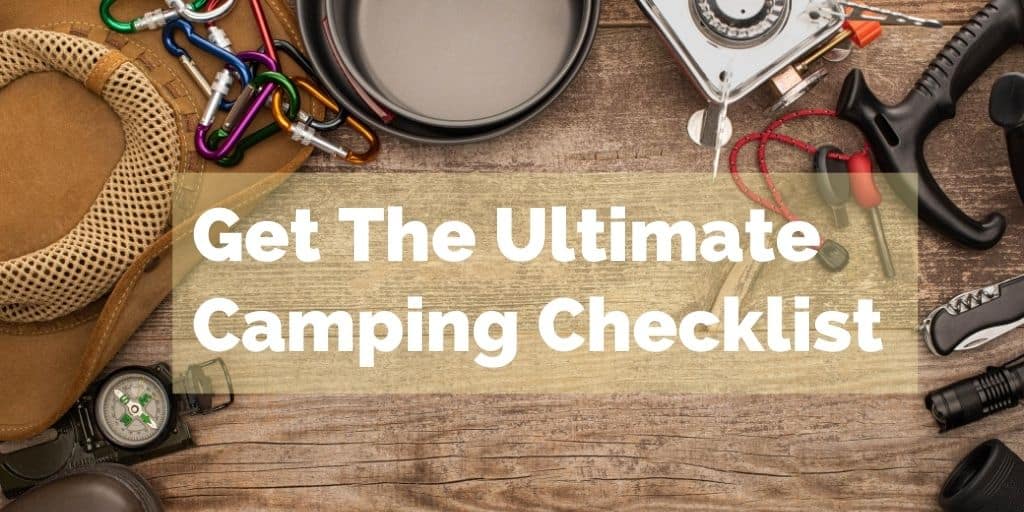 Get more out of your next adventure in the great outdoors with these 24 brilliant camping hacks.