For this post, I have put together a collection of the best camping hammocks currently available. Browse my checklist of camping supplies and you won't forget anything!
MY TOP PICKS:
Show Today's Top Deals
These are today's top deals and bestsellers for camping hammocks.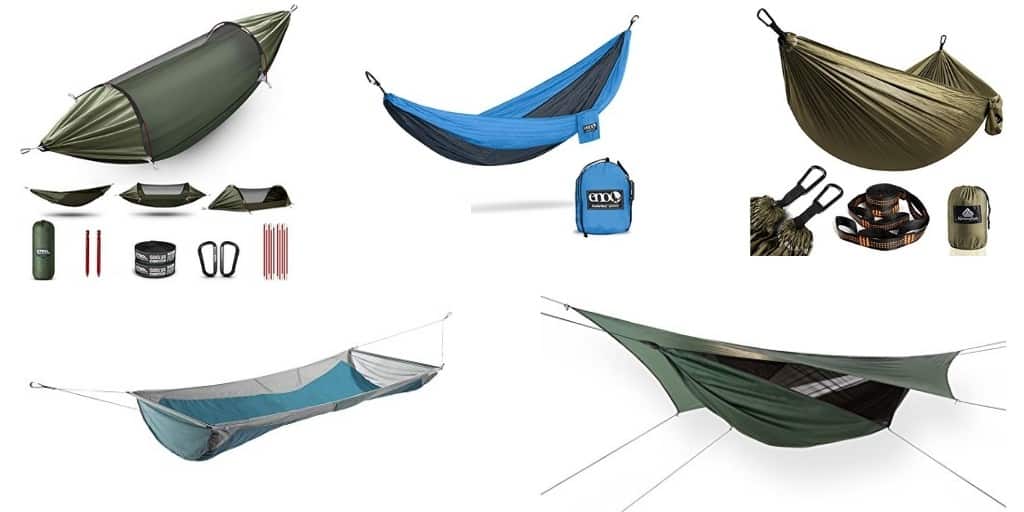 Also see my top picks for the best camping beds and camping pillows.
Looking to cosy up? See my buyer's guide to the best double airbed and king size air bed. Or how about a camping bunk bed?
So here is my list of the the best hammocks for camping.
ENO DoubleNest Lightweight Camping Hammock
This is an excellent, large camping hammock that is a single or double.
The benefit of this size means you can lie flat diagonally, versus more of a slumped posture when straight.
Weight capacity is 181kg.
Considering its large size it's lightweight at 600g.
Available in a range of bright, attractive colours.
Hammock straps will need to be bought separately.
Campers love this double camping hammock! A massive 91% of buyers gave this 5 stars from 1,303 reviews.
Naturefun Ultra-Light Travel Camping Hammock
This is a bestselling camping hammock and you can see why!
Very large capacity fitting up to 3 adults and 300kg capacity.
Available in 23 different colours.
Lightweight for its size at 580g.
Includes heavy duty carabiners, super strong webbing and the integral stuff stuff.
Excellent value for money.
From 5,531 reviews, buyers give this an average of 4.7. A huge 78% give it 5 stars out of 5.
ENO Skyloft Spreader Bar Hammock
Open, airy design with lightweight aluminium spreader bars.
Dual function as both sleeping and relaxing modes.
The holding sack doubles up as a pillow.
It is at the pricier end of the spectrum but an excellent brand with top features.
You do need to buy tree straps separately.
Excellent reviews scoring an average of 4.8 out of 5.
ETROL 3-in-1 Camping Hammock
Multi-functional – lying bed, sleeping bed and mosquito net.
Includes fixings and excellent tree straps.
It's a wide hammock so you can sleep diagonally – the all important approach to sleeping flat (and well!)
Very strong reviews. 70% of buyers give it 5 stars.
Hennessy Hammock – Expedition Classic
The Expedition from Hennessy is one of the hammocks that kickstarted the contemporary love for suspended sleeping and relaxing!
Includes a mosquito net and matching asymmetrical rainfly.
Clever opening from from both the bottom or side zipper.
Very well reviewed. From 146 ratings the Hennessy scores 4.5 out of 5.
Camping Hammock Deals & Today's Bestsellers
What To Consider With A Camping Hammock
Insulation
Hammock sleeping can get really cold very quickly.
Make sure you have your insulation covered!
You have a few options – what one to choose will depend on your sleeping preferences and the temperature.
Use a hammock pad – if you have a camping mat already this may work.
It saves another purchase but on the downside they can squirm off multiple times during the night.
Buy a double layer hammock – These have separate compartments for sleeping pads to be placed. Adds weight and additional expense to your trip.
Use an underquilt – These hang below your hammock providing an insulation layer from the cold air.
Protection
Wherever you are going camping ask yourself do you need protection from the cold, wind, rain or bugs?
Maybe all three!
You can then choose a hammock with the features that you may need.
Design
You really want a flat laying sleep – think the opposite of curled up.
Camping hammocks can be designed asymmetrically.
You then sleep diagonally and this allows your head and feet to lie lower than in a traditional hammock.
I hope this list of the best camping hammocks was helpful.
If you think I left any out that should be included or have a suggestion for a future article, let me know in the comments below.
Nicola
Camping Buyer's Guides
Help ease your shopping with our in-depth buying guides for your next camping purchase.
Camping Furniture (Chairs, Tables, Sofas)
Sleeping (Camp Beds, Sleeping Bags)
Cooking / Kitchen
Tents
Roof Racks & Bags
More Camping Products / Guides
Your Camping Checklist
There's something you always forget when packing for a camping trip. Use our handy camping checklist to make sure you don't forget anything important.
Get more out of your next adventure in the great outdoors with these 24 brilliant camping hacks.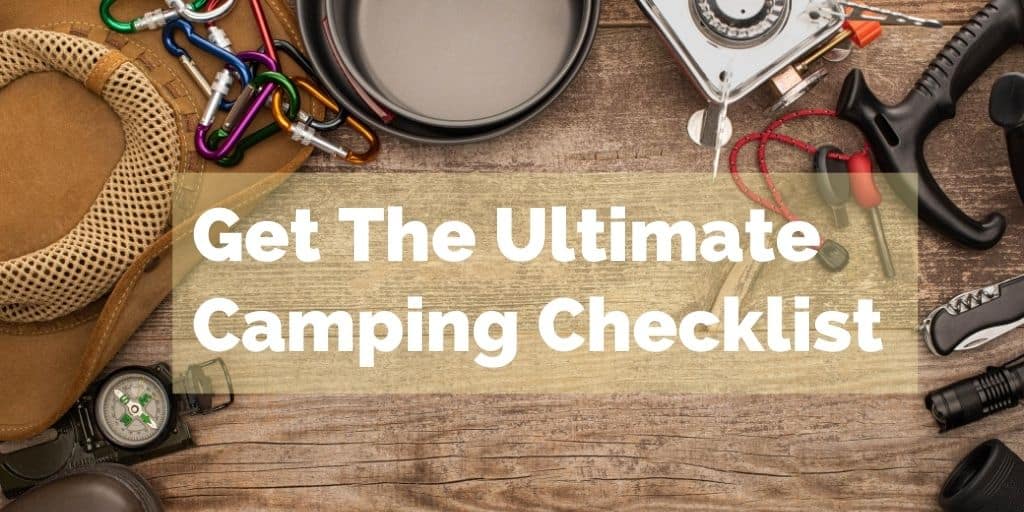 Get more out of your next adventure in the great outdoors with these 24 brilliant camping hacks.