We've come up with a list of 50 hobbies for kids to give your family some inspiration.
Arts and Crafts
Arts and crafts hobbies are great for children and studies have shown that they are beneficial to young children, helping strengthen their fine motor skills and coordination.
Older children who get good at their hobby may be able to sell items they have made at local craft or even school fairs.
1. Fingerprint / handprint art
Encourage your children to get creative with simple handprint and footprint art and start building up a gallery (or book!) of their best work.
Check out our post with 30 creative hand and footprint art ideas to get you started.
2. Paint by numbers
Paint by number kits can help younger children learn about colour (although don't discount this as a hobby just for children, it's popular with adults too).
They can build up to doing intricate, complex pictures, learning a lot about art and even replicating famous art pieces.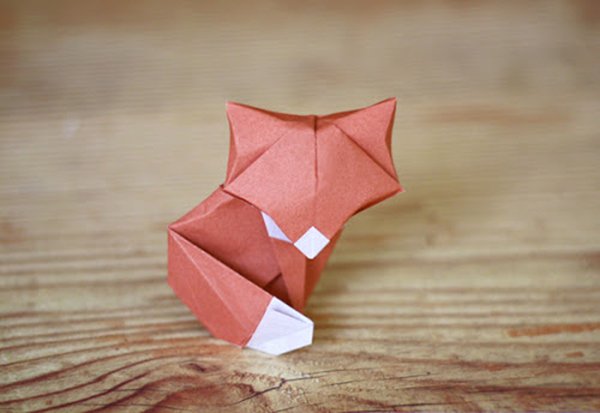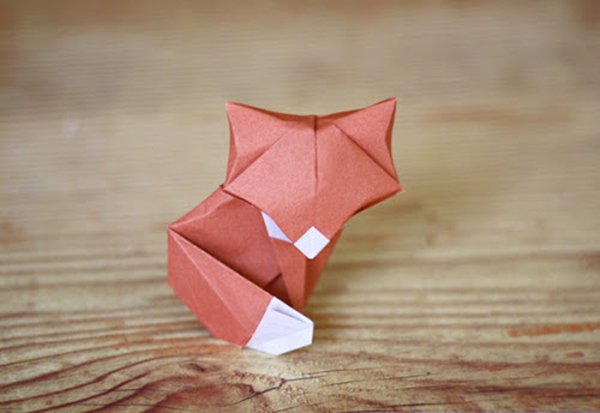 Image via HowAboutOrange
3. Origami
Children love the ancient art of paper folding and there are many types of origami they can learn. Start off with simple animals shapes.
There are lots of online guides or easy to follow books which you may be able to borrow from the library.
Try the baby fox pictured above with this guide here by Daniel Chang.
4. Crochet
There are plenty of easy to follow guides on YouTube to help get started.
They can quickly move on to making simple hats and scarves.
5. Felting
Felt is a fun material to work with and it's easy to pick up.
Needle felted animals are a good place for older children to start.
Chushka.com have an easy to follow guide and all the materials can be picked up cheaply at craft stores.
6. Woodwork
Woodwork can be a nice creative hobby for children who like to create something practical.
Sets to create bird feeders or simple wooden toys are a great way to get them started.
7. Tapestry
A tapestry kit gives a child a great project to work on and can keep them entertained for hours.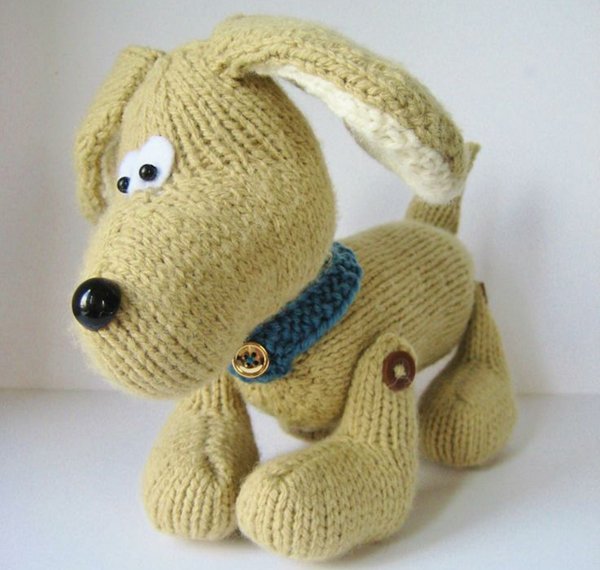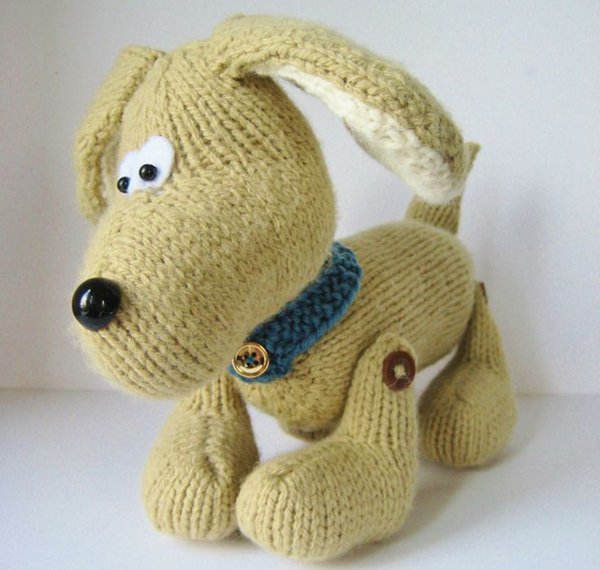 Image via Folksy
8. Knitting
There are plenty of online guides and simple starter projects to get even quite young children into knitting.
Knitting has been rising in popularity for a number of years and there are plenty of blogs on the subject.
We think the knitted dog above looks like our mascot Snuffles. The pattern is just £3.00.
9. Quilting
Quilting is an inexpensive way to create handmade blankets and if you are creative yourself and have a lot of spare bits of fabric this is a great hobby to start your children on.
If you don't have anything then quilting fabric bundles can be found on eBay.
There are plenty of starter guides on eBay.
10. Pencil sketching
Encourage them to take a sketch book out with a plain pencil and sketch what they can see to learn about perspective and to spot details when out an about.
11. Drawing / tracing
Younger children can learn a lot about art through tracing.
They can start off with their favourite story books and then when they are confident tracing the characters they can attempt some original art.
12. Comic book art
If your child loves comics then encourage them to practice that style of artwork and even create their own stories.
Drawcomics.net has some good lessons to follow on the basics of drawing.
13. Jewellery making
Even young children will love helping to create simple jewellery using beads.
There are plenty of kits to help get them started.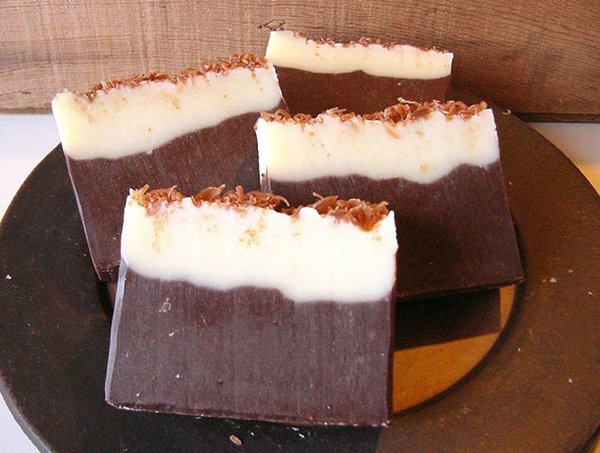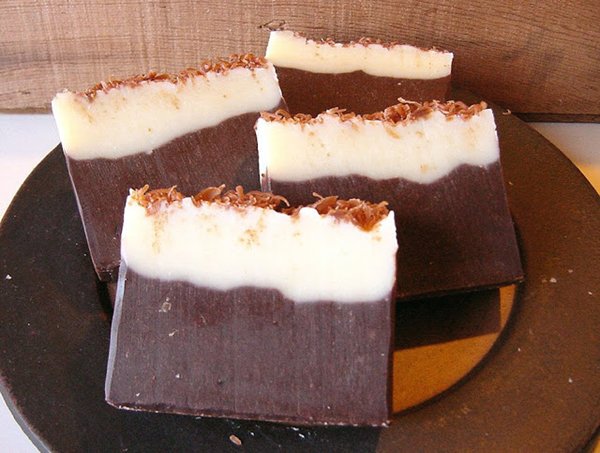 Home-made chocolate soap image via KanelStrand
14. Soap making
Soap making is a satisfying hobby and the final products can make nice gifts for friends and family.
There are fairly low cost kits you can buy to get started, have a look on eBay.
15. Model making
Model making has been a popular hobby for years, from very simple models to complex structures. It could even be the start of a future career.
A degree in modelmaking opens a number of potential job opportunities, such as making props for films.
Browse your local craft store for a kit to get started on.
Collecting
Children love to collect things and there is a lot they can learn from creating their own collections.
Items don't have to be expensive and it can open up a new world of interest to enquiring minds.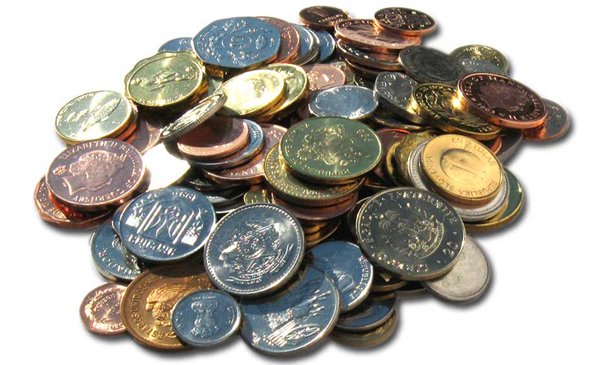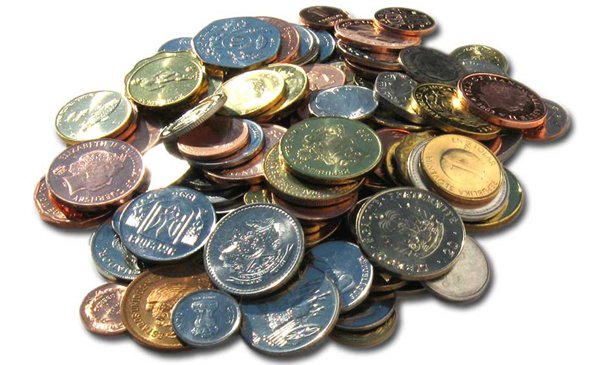 Image via portlandcoins
16. Foreign coin collecting
Every time you or a friend or relative goes on holiday abroad ask them to bring back some loose change.
It won't take long for your child to build up a collection of interesting coins.
Encourage them to learn the names for each currency and look up where it comes from on a map.
17. Collect penny coins
A penny coin collection is a very accessible, low cost hobby for children.
See how many different types they can find with different years of issue and design they can find.
A quick check of my purse right now shows I've got five different ones without even trying!
18. Comic Books
Comic book collecting has been around for years. This can be a good way to encourage your child to read more.
19. Dolls / Toys
It doesn't have to be a "creepy" collection!
From beanie babies to action figures there are all sorts of toy collections to get started on.
20. Stamps
While this might get the reaction of "boring" there are lots of ways to make this a fun hobby for younger children.
KIDSTAMPS is a free postal club for young collectors between the ages of 5 and 19, providing stamps and activities which can help then get started.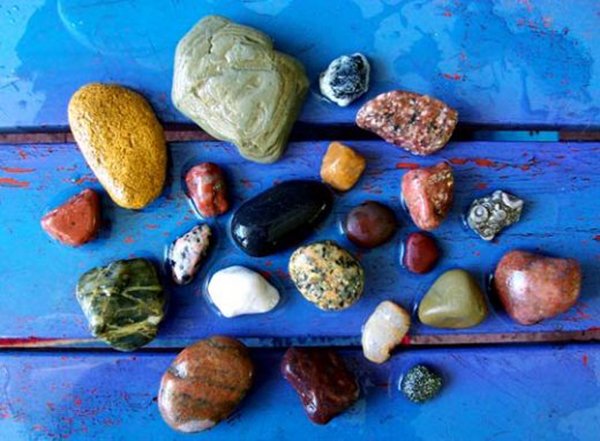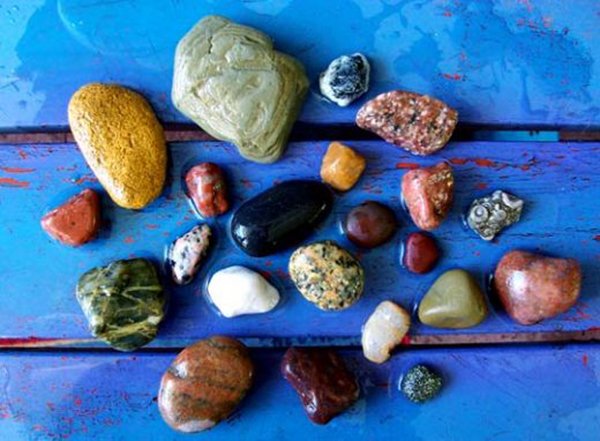 Image via Hubpages
21. Rocks and semi-precious gems
Budding geologists will enjoy collecting different types of rocks and semi-precious gems.
22. LEGO
Did you know there are "brick brokers" who sell individual pieces and figures of LEGO?
LEGO collection is big business (and can get expensive) but it's a fun thing for children to start collecting.
Who knows, they may be able to turn their collection into a profit one day!
23. Specific type of ornament
Collection of ornaments can be done around a theme or a type of ornament. Visit charity shops or car boot sales with a theme in mind to get started.
24. Film memorabilia
While the film memorabilia market can be an expensive one, if your child has a love of movies encourage them to get started with posters or postcards.
25. Sea shells
Collecting shells from different places you visit is a nice way to bring home low cost souvenirs.
If your child loves shells they can build up a more serious collection.
The British Shell Collectors Club has more information on the topic.
Outdoor Activities / Sport
If your child is very active and sporty then encourage them to find a sport they enjoy and join a local club.
You can often get trail sessions to find out if it something they want to pursue.
For less sporty children there are still plenty of outdoor activities that will encourage them to get out into the fresh air.
26. Running
Running is a free and very accessible sport the whole family can enjoy.
Children as young as six can be found accompanying their parents at free weekly ParkRuns around the country although may need to run / walk the 5k distance.
27. Football
Look for local clubs to join if your child has a passion for football.
28. Tennis
Not always played at school, if your child has an interest in tennis see if there are children's sessions held at a local club.
For example Tennis in the Park based in East Sussex runs lessons for children as young as two.
They might not hit the ball very hard but it is great for learning coordination and burning off excess energy!
29. Kayaking
Even quite young children can enjoy a gentle paddle out on the water! www.canoekayak.com have a great guide to paddling with kids.
Find out if there is a local club near you where they can join in for a trial session.
30. Judo
Young children can join play Judo classes from 4-7 moving into proper Judo training when they are eight years old.
Search for local clubs and see if they will offer a free taster session.
31. Swimming
Swimming is a great sport for children and there are plenty of leisure centres that run low cost children's sessions.
If they are keen they can join a local club and participate in swimming galas.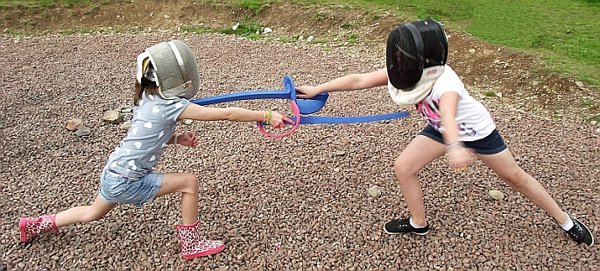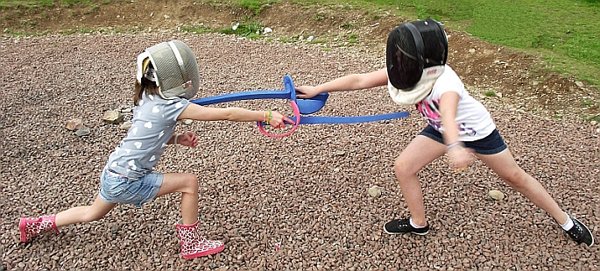 Image via Fencing is Fun
32. Fencing
Older children who don't like some of the more traditional team based sports may find that they enjoy fencing, the sport of fighting with swords.
Children as young as three can start enjoying the sport and there are plenty of clubs around the UK making it more accessible that you might think.
Visit Little Musketeers for more information.
33. Bird watching
Start with the RSPB Childrens Guide to Birdwatching and see how many species you can tick off.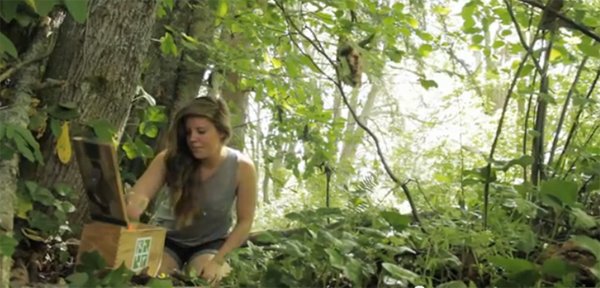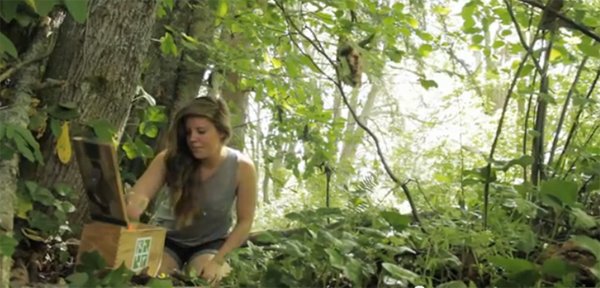 Image via Geocaching
34. Geocaching
Geocaching is a treasure hunting game where you use a GPS to hide and seek containers with other participants in the activity.
Visit Geocaching for more information.
35. Learning survival skills
Children are fascinated by bush craft skills.
There are numerous books on the subject many of which can be practised (with supervision) out in the garden.
There are various courses and bush craft holidays that older children might enjoy.
36. Entomology
Bugs and creepy crawlies often fascinate children and nurturing this interest can lead to a great hobby.
Start out with a simple household field guide so they can identify species found in the house and garden.
They could also create an outdoor habitat to see what they can attract and create a journal with their findings.
This junior entomologist page will help get you started.
Performing
If you've got a budding performer on your hands then encourage them to take up a performance based hobby.
Their interest may be short lived but will help develop creativity as well as discipline as they practice their chosen art.
37. Dancing
There are all forms of dance class your child can join, from ballet to street dance.
38. Playing a musical instrument
While learning a musical instrument can be expensive check with your child's school to see what's on offer.
They may be able to arrange the loan of an instrument too.
39. Drama
Look out for drama groups if you have a little Thespian on your hands.
These often run in the school holidays and may have a cost attached.
At home encourage them to read and even write their own screenplays.
Older children may also be able to volunteer and help out at the local theatre.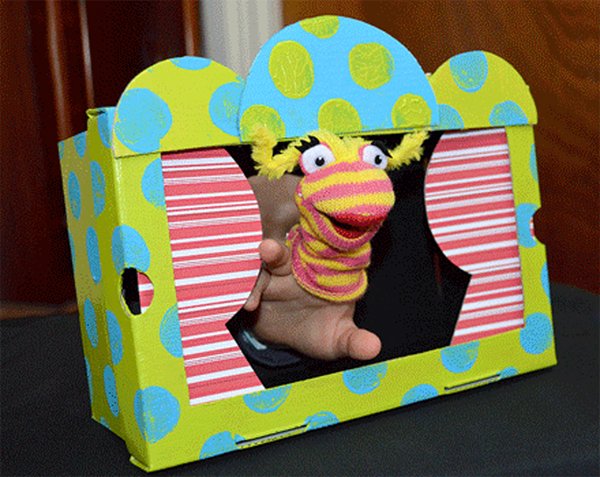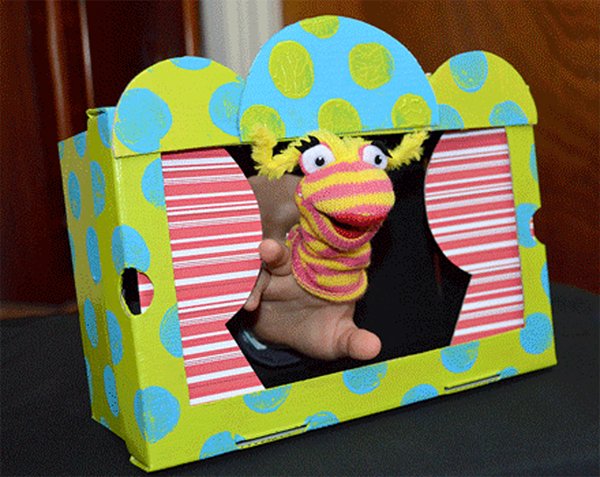 Image via MollyMoo
40. Puppet shows
Help build your child a puppet theatre in their room and build up a collection of puppets.
They can even make their own. This is a firm favourite with younger children.
41. Singing
If your child loves to sing encourage them to join a choir.
General Interest
Your child might already have something they love to do that can easily be turned into a hobby.
You can even join in with their interests!
42. Photography
Give your child a cheap digital camera and encourage them to develop their skills as a photographer.
You could start by giving them a theme, for example leaves, and then encourage them to get creative with their shots.
43. Digital
Older children have a whole range of potential digital hobbies that are easily accessible.
They could build a website, write a simple computer programme, design an app or write a blog.
There are online guides to help them get started on all of these.
44. Gardening
Encourage them with their own plot of the garden and help them choose plants to grow from seed.
Vegetables are a popular choice and there are many varieties which are very easy to grow.
Start with herbs (which can also be grown in a window box if you don't have any outdoor space available).
There are plenty of gardens to visit in the UK if they show an interest.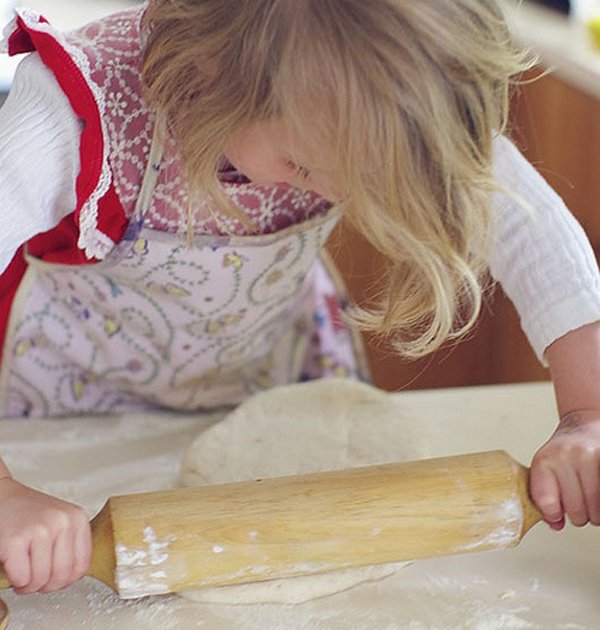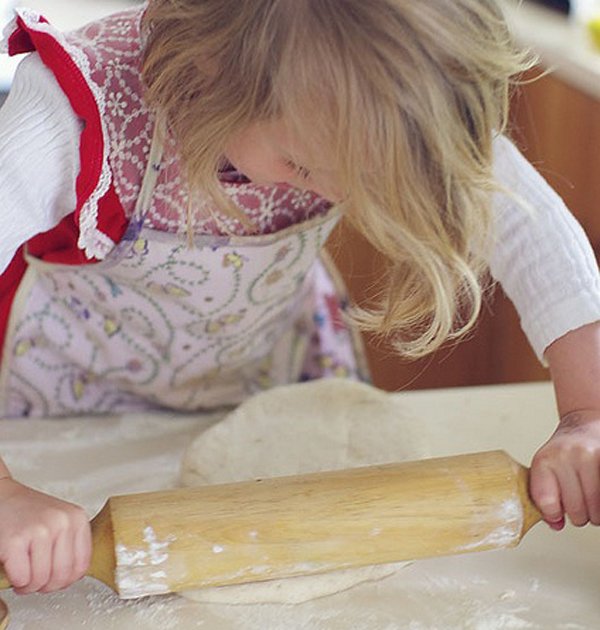 Image via Pinterest
45. Cooking
Children love to bake so allow them to help out in the kitchen.
Younger children will be delighted to just help stir while older children can tackle an age appropriate recipe from start to finish.
46. Puzzles
Pick up cheap puzzles from charity shops and build up the complexity as their speed at completing them increases.
47. Science
There are lots of fun science experiments for children to try just using household objects.
Sciencebob has a great list to get your budding scientist started.
48. Magic
Most children adore magic and will love to put on a show for you.
Have a look on YouTube for simple magic tricks your children can learn.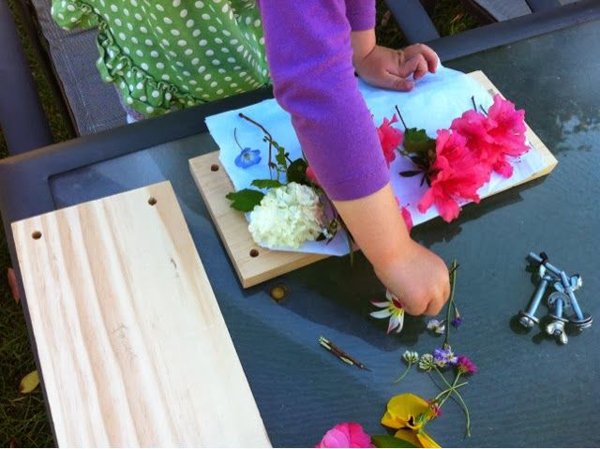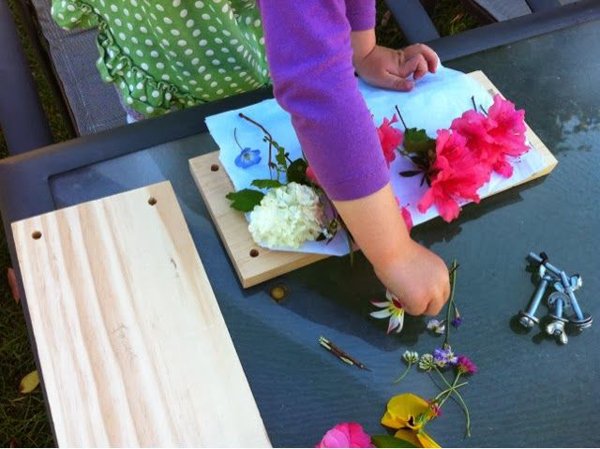 Image via JustforDaisy via Pinterest
49. Flower pressing
Flower pressing is an old craft where you press flowers and leaves to flatten and remove moisture, preserving them.
The pressed flowers can be used to create art or to create a record of flowers and plants in your garden.
50. Reading
What hobby list would be complete without reading.
Head down to your local library to find out what reading projects they are running and to pick up a regular supply of books.