Compare 400+ holiday insurance policies from over 50 travel insurance providers.
We have partnered with TravelSupermarket to compare and save on annual, single, family and multitrip insurance.
Why is travel insurance important?
Many people don't realise the risk they are taking by going on holiday without travel insurance.
Either through ignorance or a 'it won't happen to me' attitude, shocking numbers travel each year without financial protection.
The biggest liability is your health.
If you, or one of your family, became ill while in the USA for example, and you were unfortunate enough to need hospital treatment and aftercare, you could face a six figure bill. And an air ambulance home would cost at least £35,000.
Of course this kind of nightmare medical scenario is unlikely. But it is far from impossible. Do some research online and you'll sadly find LOTS of horror stories – like this one about an uninsured Brit who had a motorbike accident in Bali and his family had to raise £100,000 to pay for treatment.
The truth is you are more vulnerable when you travel.
In an environment that you don't know, the chances of something going wrong are higher. You take part in activities you might not normally do. You eat different food. You are exposed to new germs. You make mistakes that locals don't, like crossing a road without looking the right way or tripping over a pothole. You are, as an outsider and a tourist, more attractive to criminals.
You have not developed the local knowledge others have that protects them on a daily basis.
Let's not get carried away – most people enjoy their holidays without significant problems. But the fact remains: statistically you are more at risk when abroad. The UK government, which has no stake in the insurance business and therefore is unbiased, strongly advises people NOT to travel without travel insurance.
How insurance works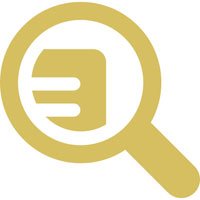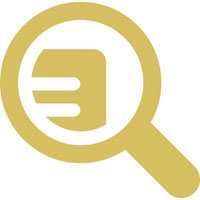 Some think of insurance as a waste of money. "I've paid the premiums for years," they say, "but I've never even had to make a claim."
This misses the point. Insurance is not meant to be claimed; it's only there protect you in case disaster strikes.
When you pay for your insurance – either through monthly or weekly premiums or, as is usually the case with travel insurance, through a one off payment – your money goes in a 'pot' with funds from all the other people that pay. This 'pot' is where the money comes from if anything goes wrong for any of you.
To decide how much to charge you for insurance, the insurance company uses a formula to predict how likely it is you will make a claim. The riskier you are to insure, the more you'll pay.
Below are the four main areas that travel insurance covers. You can buy policies that include all of these or just some:
Medical emergencies and evacuations

Trip cancellation

Baggage & personal belongings

Personal liability (if you, for example, accidentally damage something and are liable to pay)
A STEP-BY-STEP GUIDE TO GETTING THE BEST TRAVEL INSURANCE FOR YOU
Now you've read why insurance is essential, here are our tips to finding the best deal for you.
Buy straight away
As soon as you've booked your holiday flights or accommodation, buy your travel insurance. But not from the airline or travel agent – shop around.
The reason you should buy insurance straight away is because one of the main benefits you are paying for is trip cancellation. If you suddenly have to cancel your holiday you'll often face losing all the money you spent booking the trip. Get insurance and you don't need to worry.