Family days out are great fun but they can also be hard on the family finances. A day out visiting several of London's most popular attractions could cost a family of four over £500.
For example, the cost of visiting Madame Tussauds with an all inclusive ticket for a family of four would set you back £171.60. If you wanted to head to Alton Towers an all inclusive ticket package would cost an eye watering £386 for a family of four consisting of two adults and two teenagers. With the cost of travel, food and souvenirs it soon adds up.
We've created our cheaper family days out guide to help you save money while still accessing all the great attractions in the UK. This days out guide looks at ways to find the best deals on entry tickets, how to plan your day and lots of other tips for making the most of your time without taking the most out of your wallet.
In fact, if you follow all our tips and visit the attractions we highlight you'll save an astonishing £2200*!
FIND FREE DAYS OUT
If you are looking for things to do on a budget you'll be pleased to discover there are thousands of great attractions and activities in the UK which are free. These include some of the UK's most popular museums as well as lots of other smaller visitor attractions. Here are our tips for finding some great free days out.
1. CHECK YOUR LOCAL LIBRARY
Look for free activities in your area such as the summer library reading challenge. You should be able to find details on your local library website, or just pop in and ask a librarian. It's a great way to encourage children to read as they offer stickers, progress charts and a medal for those who finish. Children who can't read are able to participate by using audio books.
2. VISIT YOUR LOCAL PARK
You can have a great day out at your local park. A lot of parks have great play areas with facilities to suit both older and younger children. Have a look on your local council website for information about play facilities. These might include things such as an adiZone outdoor gym, skate and bike facilities for young teens or water jets and fountains for the little ones.
3. DO A WORKSHOP AT A LOCAL HERITAGE CENTRE
Search for local heritage centres near you and see if they are running any free workshops. These are typically held during the school holidays and are great fun for all ages. For example the Yate Heritage Centre has been running workshops throughout August including decoupage workshops, where you get to design your own plate, and balloon craft workshops where you can make your own balloon car.
4. DO A GEOCACHING TREASURE HUNT
If you have a modern smart phone with GPS then why not try your hand at Geocaching. Geocaching is a real-world treasure hunt with over 2,000,000 active geocaches hidden for you to find. These are normally small containers that contain a log for you to sign, hidden in a place with some point of interest.
5. DO AN ACTIVITY AT A CHILDRENS CENTRE
Check out what's on at your local Children's Centre. They offer different activities and sessions for all ages. For example join in a teddy bear's picnic or get involved in a mini-beasts hunt.
6. ENJOY AN ACTIVITY TASTER DAY
Some activities, such as sailing, can normally be quite expensive. If your family has an activity they would love to try out then make sure you keep an eye out for free taster days. These are a great way to try something new. You can find out when these are taking place by searching online. If there is a specific activity you want to try then give your local centre or club a call and ask if they offer free taster or trial sessions. For example, Staunton Harold Sailing Club in Derby invites people of any age to come and try sailing for free at the club's Open Day.
7. TAKE PART IN A DISCOVERY DAY
There are lots of places that hold discovery days with fun activities, often with an educational slant. These are normally promoted online. A good place to start looking are public funded organisations (such as your local countryside park) or charities. The Royal Parks are a great example and hold lots of fun events where you can join in activities such as pond dipping.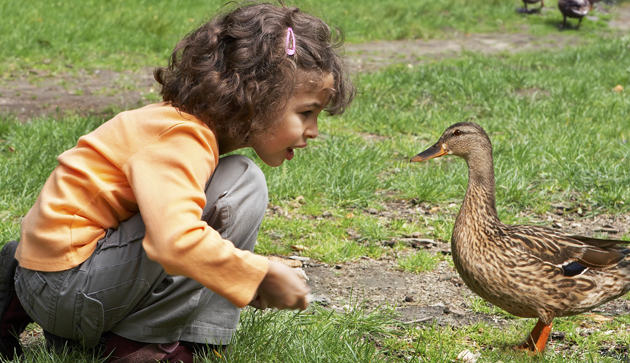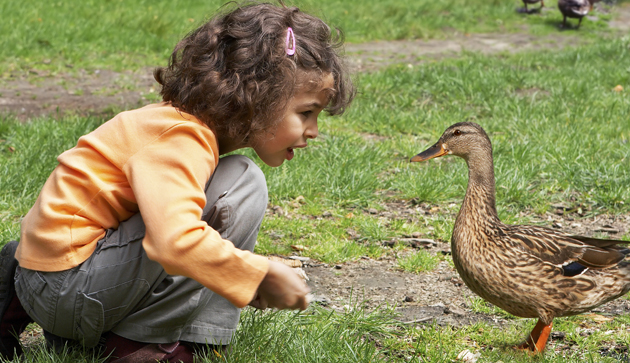 SAVING COSTS WHILE YOU ARE OUT
Sometimes, when you are having a day out, the entry tickets are just a small part of the overall price for the day. It's all the extras which soon add up to make the day out an expensive one. Here are some tips and tricks to keep the overall costs down without limiting your fun!
8. TAKE A PICNIC
It will probably not come as a surprise that food is often one of the most expensive costs on a day out. With catering facilities charging a premium you can end up seriously out of pocket by the time you've bought lunch and a few snacks to see you through the day. Make sure you pack a picnic if you want to save money. You can make sure you include all the family favourites, some guilt free snacking options and have it on hand as soon as you feel peckish. Make sure the attractions you are visiting allow you to take food in as some don't, although you may be able to leave the attraction to picnic in a nearby park and re-enter.
9. TAKE BOTTLES OF WATER
Daytripping is thirsty work and the price of a small bottle of water can be as high as £2.00 at some visitor attractions. Plan ahead and take bottles from home. Our favourite tip is to freeze them the night before. By the time you reach the attraction and have built up a thirst they will have started to melt giving you icy cold drinks ready to go.
10. BUY FROM SUPERMARKETS NOT FROM KIOSKS
Buying some crisps, a few sweets or other treats from a kiosk can be expensive as they tend to have a high mark up. You can sometimes save as much as seventy-five percent if you buy the same items from a supermarket instead. A good example is letting the children fill a bag of pick and mix which comes in pounds pricier than a selection of similar own-brand package sweets which you can tip into a cup for them.
11. BUY MULTIPACKS
Fancy an ice cream from the van beside the seaside? A round of four ice creams might not leave you as much chance from a ten pound note as you hope for. Instead buy a multipack of ice creams from the supermarket. They will stay chilled for quite a long time in a cool bag with an ice pack and you beat the queues at the van too.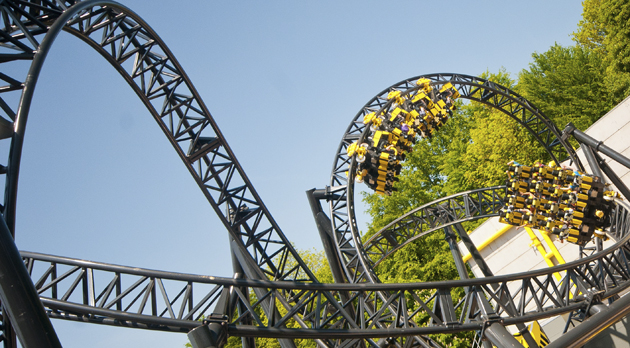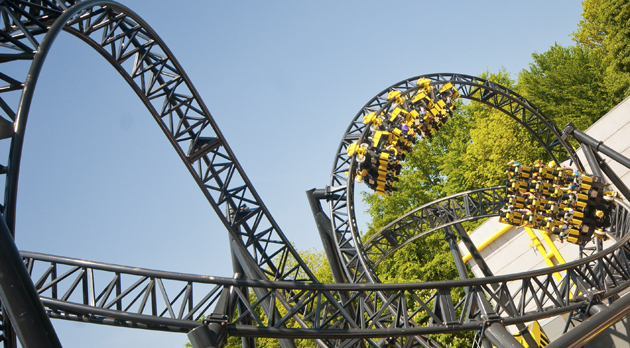 SAVING MONEY ON TICKET PRICES
Of course, your entry tickets are going to be a big part of your daytripping budget. But don't worry, there are lots of ways to save money on the pay at the gate fee. Don't forget to mix big attractions with free ones. Trips don't have to be to big name attractions to be good fun. Local museums often have some really good holiday events. When you've decided where to go, here are our favourite ways to save money.
12. ONLINE VOUCHERS
Lots of attractions offer online vouchers. You can start looking for these on our offers page! DayTripFinder is all about having a good day out and saving money and our goal is to feature more attraction specific offers for the UK than any other site. Attraction owners can add their offers and discounts to our site free of charge and visitors don't even need to register to download them. We've got over 350 offers on days out, is there somewhere on our list that you want to go? Of course in the interest of fairness we have to say there are lots of other voucher sites and while they don't specialise in attractions they often have good discounts too!
13. WEEKLY OFFERS
Sign up to our newsletter to get special offers and discounts on attractions. Some of these discounts don't last long so we have a regional bulletin to let you know what money you can save in your local area each week.
14. BOOK ONLINE
Always check to see if the attraction you are visiting offers a discount for booking online. A lot do and you get to beat the queues too. Sometimes the savings can be huge! For example, you can save 25% at Madame Tussauds which equals a saving of £27 on a family ticket. We list all the attractions that offer online discounts on our offers page.
15. BUY AN ANNUAL PASS
If there is a particular local attraction you love then an annual pass could make you a hefty saving. As long as you go on a regular basis you can make back the initial outlay on your pass and start saving quickly. This works well at bigger attractions or one with seasonal special events. Drusillas just outside of Eastbourne is a great example. Annual membership is £59 and a peak time day ticket is £16.99 so you only need to go four times in a year to save money. With plenty to see, indoor soft play and great outdoor play areas there is plenty to keep the children entertained even if you become a regular visitor!
16. CONVERT SUPERMARKET VOUCHERS
A popular way to save money on some of the big name attractions is to convert supermarket vouchers. Both Clubcard points and Nectar points can be converted at more than their in store value when redeemed against tickets. For example a family saver for 4 would normally be £120 but you can exchange £44.00 of Clubcard vouchers for free tickets.
17. COLLECT COUPONS
It's not just your supermarket vouchers that can save you money on attractions when you are doing your weekly grocery shop. Keep an eye out for coupons too! Examples include great savings on Kellogg's cereal packets offering an adult ticket free with every child's ticket to some big name attractions. Even if it isn't a product you would normally buy it can be a big saving.
18. LOCAL PAPER OFFERS
Your local newspaper can be a great source of discount tickets to nearby attractions. Have a look through at the adverts to see if any offer a discount and keep your eye open for special partnership promotions. For example the Western Daily Press have a great selection of offers in their summer days out promotion.
19. NATIONAL PAPER OFFERS
Keep an eye on the national papers too. Again it might not be your regular read but you could save a lot when you start to collect coupons! For example The Sun have some great partnership discounts with 2 for 1 and 50 per cent off lots of fun family outings including all the big names.
20. TOURISM VISITOR CENTRE DISCOUNTS
If you are a local you might never have been into your tourist visitor centre (after all, you aren't a tourist) but they can have some great offers as well as handy advice on attractions in the vicinity. You can often access vouchers and savings online.
21. SOCIAL MEDIA
Have a look at the Facebook page for the attraction you want to visit or send them a Tweet. Many have special offers available through their social media channels. For example Flamingo Land will sometimes offer half price theme park admission to their Twitter followers. Attractions often run ticket give-aways via social media too (and free tickets are even better than discounts).
22. SHORT BREAK WITH FREE ENTRY TICKET
Sometimes you can get a great package which gives you a hotel room and free entry tickets to a big name attraction, for less than the normal cost of just the tickets! For example, LEGOLAND holidays offer a break with a hotel stay, breakfast and two days entry tickets for two adults and children at great rates. We found such a break in a four star hotel for just £120.55. Just a two day ticket for two adults and two children normally comes to £244.80!
23. END OF DAY TICKETS
Often attractions will offer cheaper tickets at the end of the day. If your children tire quickly or you don't mind just seeing the highlights, this can be a good way to save money at some of the bigger attractions such as the Eden Project. They may only offer these deals at certain times of the year though. Also, some attractions charge extra for exhibits or special areas but may offer an end of day price reduction.
24. COMBINATION TICKETS
Keep an eye out for combination tickets that allow you to get into more than one attraction at a discounted price. This can be really good value if you are on a UK break and have a lot to visit in the same area. For example book a London Eye River Cruise together with your Madame Tussauds ticket and save up to 10%.
25. FANCY DRESS EVENTS
Keep an eye out for attractions who offer free or reduced entry for children in fancy dress. Not only do you save some money but the kids have great fun dressing up (just make sure you have or can make a suitable outfit without spending money). These events often happen to coincide with specific holidays such as Halloween. The World of Beatrix Potter is one attraction who have run this promotion in the past, keep an eye out for future events.
26. DISCOUNTS WITH TRAIN TRAVEL TICKETS
Do a search online before you travel because you could save money by leaving the car at home and taking the train. National Rail offer 2 for 1 tickets on several of London's most popular attractions. Download a voucher online and keep hold of your train tickets too as you will need to show them at the door.
27. CITY PASS
If you are visiting or live in a popular tourist destination you may find the local tourism board do an attraction pass giving you discounts or free entry. Read the terms and conditions carefully to make sure you will actually save money, for example, many are only valid for a short period. The London Pass is a great example, a sightseeing city card which gives you entry to a choice of over 60 popular tourist attractions in the city.


MEMBERSHIPS
If there is a particular type of attraction that you and your family love to visit then have a look to see if there is a trust or organisation you can join to give you discounted entry. This can be great value and help you discover new places to visit that you might have otherwise missed. Here are some of our favourite memberships the whole family can benefit from.
28. NATIONAL TRUST MEMBERSHIP
The National Trust is a UK conservation charity, protecting historic places and green spaces. They have over 350 historic houses, gardens and monuments that are open to the public under their care. Becoming a member not only helps support the work that they do, but also gives you free entry and parking at over 300 historic house, gardens and countryside and coastline spaces. Perfect for almost unlimited days out! We think that National Trust membership makes a lovely Christmas present for the whole family. You can save money on your membership using cash back sites. Family membership is £72.75 to include two adults.
29. HISTORIC HOUSES ASSOCIATION
The Historic Houses Association represents 1500 privately-owned historic houses, castles and gardens throughout the UK, 300 of which are open to the public. Their Friends Membership allows you free entry to many of their properties, along with opportunities to see properties that may not normally open to the public. Double membership is £69.50 and an additional £21 for each family member. This is great value when you consider the cost of a family ticket for one visit to Blenheim Palace is £58.
30. ENGLISH HERITAGE MEMBERSHIP
English Heritage membership gives you free entry to over 400 historic sites. A joint adult membership costs £84.00 and children normally go free. You only need to visit four properties during the year to save almost £40.
31. ZOO MEMBERSHIP
Joining your local zoo can be a great way to save money if you are a regular visitor. As an added bonus, many of the UKs Zoos, while operating independently, have reciprocal membership agreements in place allowing you to visit another zoo for free. Chester Zoo is a good example. Family membership is £188 (2 adults, 2 children) so you only need to visit four times in a year to start saving. They have an agreement with seven other zoos including Marwell Wildlife (family ticket £54.50) allowing one free visit a year.
32. NATIONAL ART PASS
Art Fund is the national fundraising charity for art. They help museums and galleries buy works of art and help the public make the most of the UK's fascinating collections. A National Art Pass gives members free and discounted entry to museums and art galleries across the UK. Family membership using Direct Debit is £67.50. A family favourite is Seven Stories in Tyne and Wear, Britain's national gallery of children's literature and art including work from Jacqueline Wilson, Philip Pullman, Enid Blyton and Quentin Blake.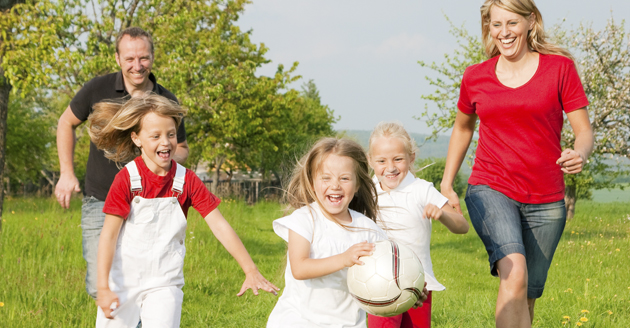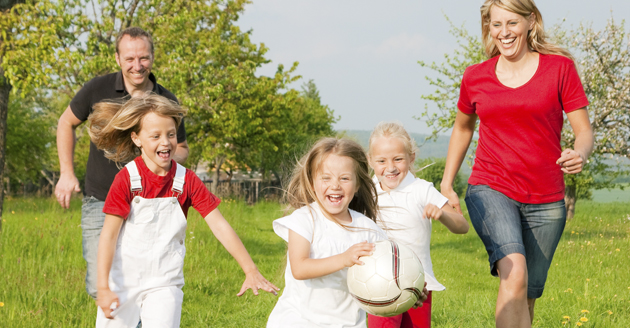 MAKING THE MOST OF DAYS OUT
Sometimes when you are planning your day out you budget for the entry ticket, food and transport but find lots of other costs soon add up. Often there are side attractions, programmes and the ever tempting gift shop to contend with too. There are lots of simple ways to enhance a day out though without spending. Here are a few of our favourites.
33. 50 THINGS TO DO BEFORE YOU'RE 11¾
The National Trust have a great list of things for young children to do on their website 50things.org.uk. You can download information and packs online and then complete these on your days out. A lot of the activities can be done with little or no cost and there are some charming suggestions. For example, make a daisy chain and play pooh sticks.
34. SCRAPBOOKING
A programme or guide can be quite an expensive memento of a day out. Younger children will love the opportunity to create their own. If you take along a plain scrapbook you can encourage them to sketch what they see, stick in your tickets and even add photos (when you get home). Information printed out from the internet can add a learning element and often replicates information in official guides.
35. TAKE A FOOTBALL, FRISBEE OR KITE
Depending on where you are spending your day packing a football, Frisbee or kite can pre-empt the request to buy one from a vendor of gift shop. Many parks and gardens with open spaces offer the perfect opportunity for a quick game. We love the wide open spaces at Clumber Park for family games.
36. PHOTO CHALLENGE
A cheap digital camera can keep the children entertained all day if you set them a photo challenge. Before you head off for your family day out prepare a list of things they need to capture a photo of (relevant to your destination). So, for example, if you are heading to Leeds Castle you might set the challenge to include photos of a duck, a swan, the moat, a boat … you get the idea.
TRANSPORT COSTS
Don't forget to look for deals and offers to reduce the cost of getting to and from your day out! Train and bus companies often offer special fare discounts.
37. RAILCARDS
If you travel by train a lot the Family & Friends Railcard might offer a good saving. This can be used on all tickets when one adult and at least one child travel together, saving a third off the price of the adult ticket. If you spend over £84 a year on train travel it will start saving you money.
38. BUY IN ADVANCE
If you book early, preferably 12 weeks in advance you can grab a bargain. Use TheTrainline's ticket alert system to get a reminder as soon as cheap advance tickets come on sale for a specific journey.
39. CHEAP TRAIN AND COACH DEALS
If you search online you can often find some great deals to help you reduce the cost of your travel. These will often be one off promotions and vary throughout the year and have to be booked online but are well worth it. For example, South West Trains are offering £15 return tickets on weekend and bank holiday travel between any two if their 195 destinations including London Waterloo to Weymouth (on the day cost £59.20).
40. FIND ATTRACTIONS CLOSE TO EACH OTHER
If you are planning a day out then look for other attractions nearby to pack in what you can see while keeping travel costs down. Sometimes you might only want to spend half a day somewhere so can easily fit in a visit to a nearby small attraction. For example, we like combining a visit to a country house and museum with a visit to a farm where the children can meet some of the animals.
Have you got any tips on how you save money on family days out? Comment and let us know!
*If you follow these tips you could save £2200. We've done an example for each tip which you can see here. (Downloads Excel Spreadsheet)