Yes, it's coming back!
FriendsFest is returning to the UK this year for it's 25th anniversary. Sweet Joy!
You'll be able to tour replica sets including Chandler and Joey's bachelor pad, Monica's spotless apartment, and the well known corridor that connects the two. There is loads more to see this time around.
While you catch your breath let's go through a few important details.
After accommodation? Show hotel deals near the FriendsFest locations: Bristol, London, Manchester, Milton Keynes. Or get FREE Airbnb £34 CREDIT
Sign up to our newsletter and we'll let you know if any more tickets are released.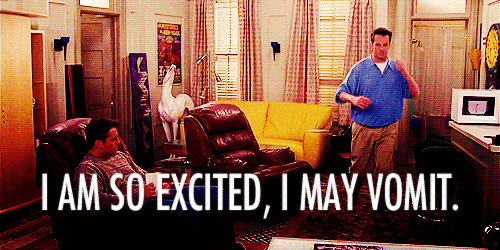 What can I do at FriendsFest?
What are the dates and venues?
Manchester, Heaton Park – 2nd August – 18th August
Bristol, Blaise Castle Estate – 23rd August – 1st September
Milton Keynes, Willen Lake – 6th September – 15th September
London, Kennington Park – 20th September – 29th September
How do I get tickets?
These went on sale at 10am this morning and many are sold out so you'll need to be quick to secure what's left.
Direct – CLICK HERE TO BUY TICKETS –
Viagogo – CLICK HERE TO BUY TICKETS
Stubhub – CLICK HERE TO BUY TICKETS
Need accommodation?
Hotel? Show hotel deals near the FriendsFest locations: Bristol, London, Manchester, Milton Keynes. . Guaranteed. Filter the hotels by location, price, star and recommended.
Airbnb?
[box type="alert"]Airbnb FREE £34 CREDIT: Airbnb is our favourite way to travel. They are often cheaper than a hotel and with much more space. Perfect if you are a group or family. Use our link and you'll get £34 FREE towards your next trip![/box]
Please be aware all the info is correct at the time of publishing and could change!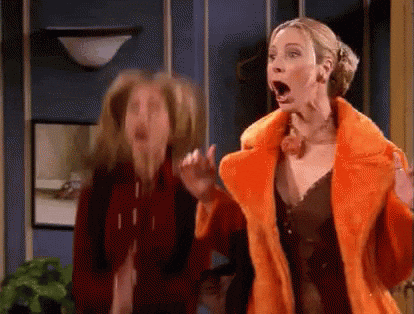 Videos
Photos
FAQS
Q, What can I expect on the day?
A. Fans will be able to fully immerse themselves in the world of Friends. FriendsFest 2019 will bring you Monica's apartment, Joey and Chandler's apartment complete with corridor, Central Perk, original memorabilia and recreate the titles and Ross' apartment (formerly home to Ugly Naked Guy).
And if that wasn't enough guests will also have the chance to recreate the iconic PIVOT! scene which was voted the nation's favourite Friends moment by thousands of fans last year on www.comedycentral.co.uk.
Plus, visitors will be able to dress up in some of the most unforgettable outfits and don the best wigs for the ultimate selfie moments.
There will also be a whole host of other activities including new Friends themed food stalls, a cocktail bar and the ultimate Friends quiz which fans can take part in live on stage.
Fans will also be able to kick back and relax in the sunshine while watching some of the best moments from the TV show they are already immersed in, Friends.
Please note: FriendsFest is a predominately outdoor event although some activities are under cover.
More FAQs on their site.
Reviews
My boyfriend brought me this for my birthday as I'm obsessed with friends (even though he's not) and I was not disappointed!

Food:
Yes the food was expensive so I wouldn't recommend eating here! It was cute how they had the mocklate stand and the moon dance diner I just wish that it was an actual diner instead of a dinner stand! The duck and goose cocktail bar was very nice though stupidly over priced so definitely sneak your own drinks in if you can!

Tour:
The tour was fantastic! We had our allotted time and we did queue but that was only before our time we walked in at our correct time given! We were allowed time to walk around the memorabilia and take photos. Then we did a tour of both apartments and we were allowed to walk around and take photos with the items! (Check the freezer in joeys apartment for a little friends in joke)! We took a photo in the famous hallway and Monica's apartment was also fantastic! Very pleased with the tour!

Bits and bobs
Dotted around the show was things like pheobes taxi and the police car which you can take a photo in! They have the chapel of love and the 1988 prom! We also went to central perk and took photos there which was cute! They had a big tv screen where they were playing the best bits of friends and that was really sweet!

Shop:
The shop was ok not too over priced but I feel like they could have had more stuff! Brought a cute t shirt and a poster but I feel like they should have had little statues of stuff like the apartment and I would have liked to buy something like that!

Overall I really enjoyed it! My boyfriend was less impressed but he was not a big friends fan! It's worth going just be carfeul with the food!!

Date of experience: July 2017