Today's the day guys.
The Gringotts Wizarding Bank at Harry Potter World in Leavesden, near Watford, is officially open!
The new permanent addition, the 16,500 sq ft Gringotts Wizarding Bank – which includes the Lestrange vault – is the tour's "biggest expansion to date".
Let's take you on a virtual tour with juicy photos and video!
What is Gringotts Wizarding Bank?
As any Potter fan will know, the goblin-run bank features in J.K. Rowling's books and the film series. The bank figures in Harry's first trip to Diagon Alley, where the bank is located, in Harry Potter And The Philosopher's Stone.
What can you do?
Visitors to WB Studios will be able to walk through the stunning marbled foyer of the bank. The hall is decked out with chandeliers and will feature goblins working away at their desks filled with inkwells, quills, ledgers and piles of galleons, sickles and knuts – the currency of Rowling's world.
Visitors can get an insight into how the goblin characters are brought to life – looking at the use of costumes, prosthetics, dentures and masks. Sounds brilliant doesn't it?! Warwick Davies who played Griphook in the film series seems to agree.
It's pretty spectacular, it's epic. It's actually more impressive than I remember.
That all sounds good – how does it look?
Photos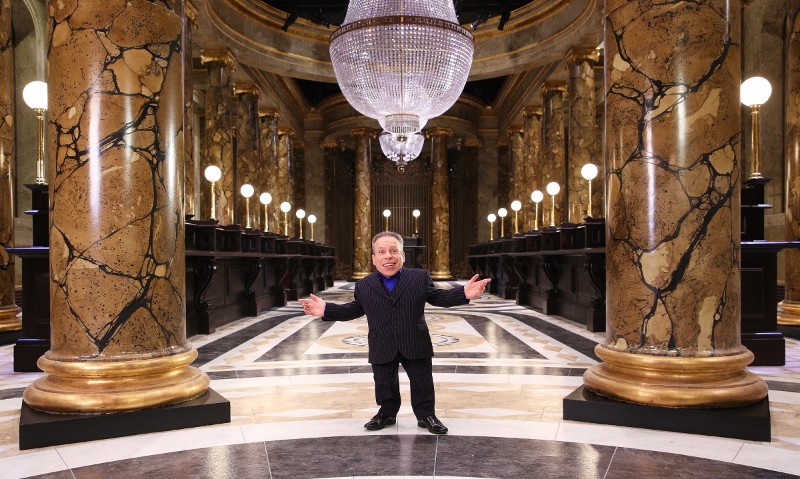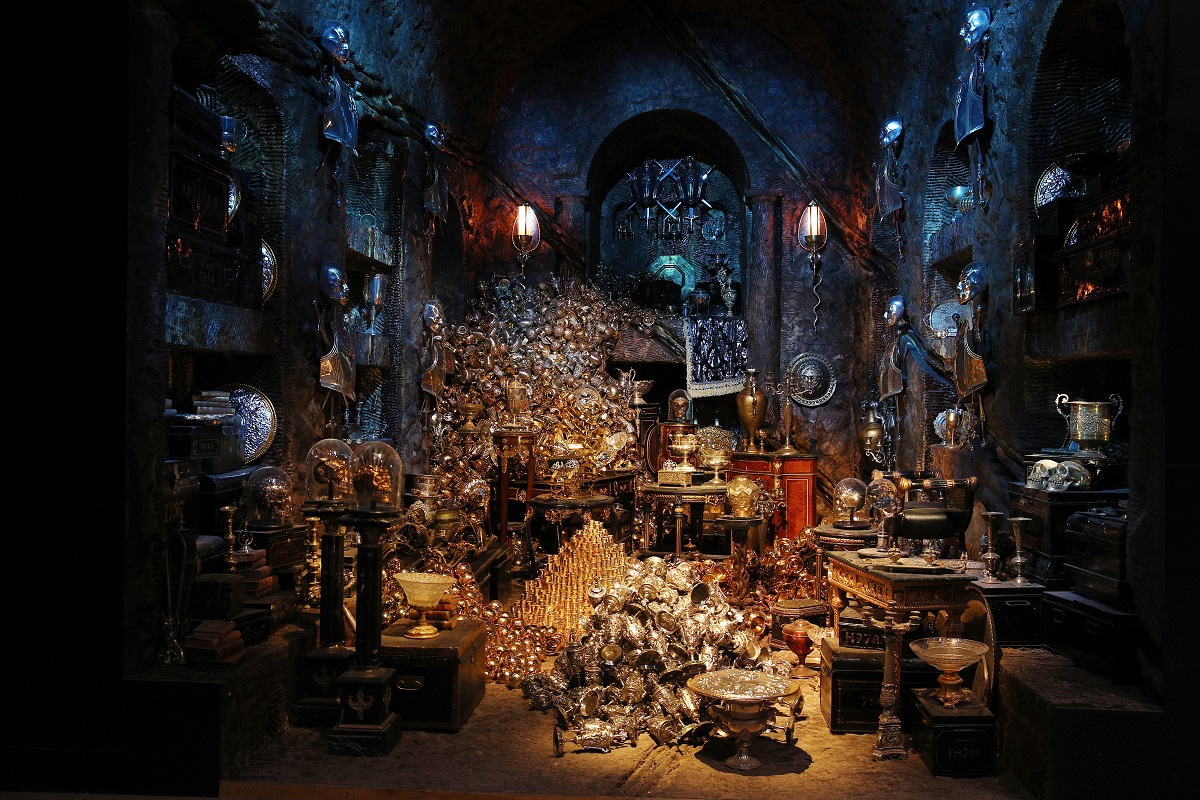 Video
Hurry up @wbtourlondon and #UnlockTheMagic I cannot wait any longer. pic.twitter.com/K8hcrYunBo

— L Baynes (@Lbaynes88) January 29, 2019
Harry Potter Gringotts Coin Purse
A perfect accompaniment for your next visit to the Harry Potter Studios!
Further Reading
Harry Potter World Tickets & Hotel Deals in 2019 (Your Step-by-Step Guide)
You Can Ride The Hogwarts Express Through Beautiful Countryside And Harry Potter Film Locations