Do you have a pet? Many consider their pets to be part of their families, so when all of you dress up for Halloween, shouldn't they get in on the fun? Some pet owners say yes, and might take the costume ideas to the next level of amusing. One thing is definitely clear: pets are patient and forgiving.
Check them out in all their glory!
1. Airplane Pilot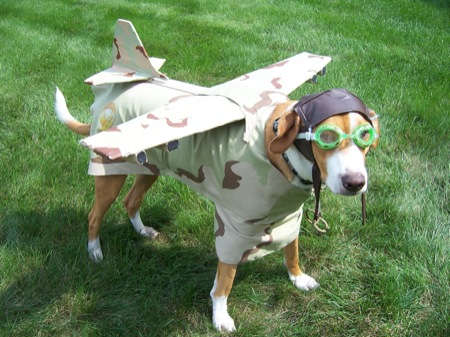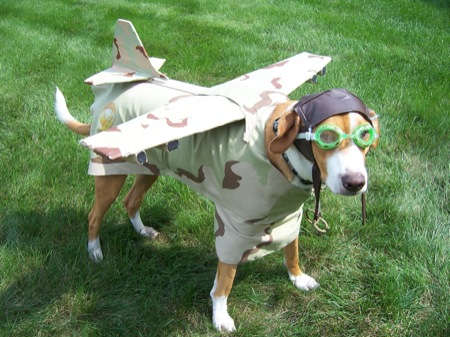 He's ready for liftoff!
2. Doggie the Pooh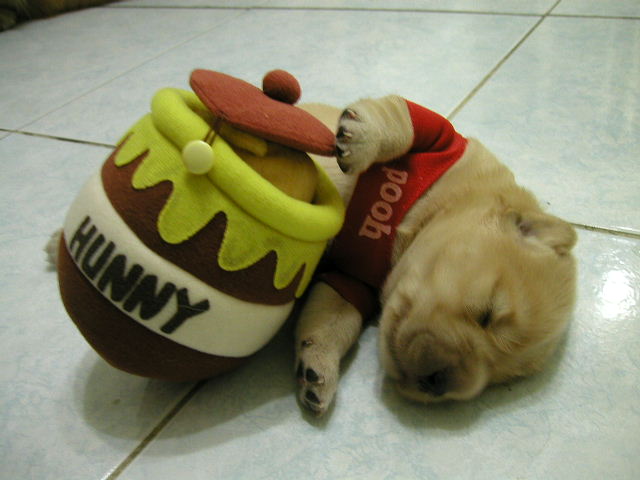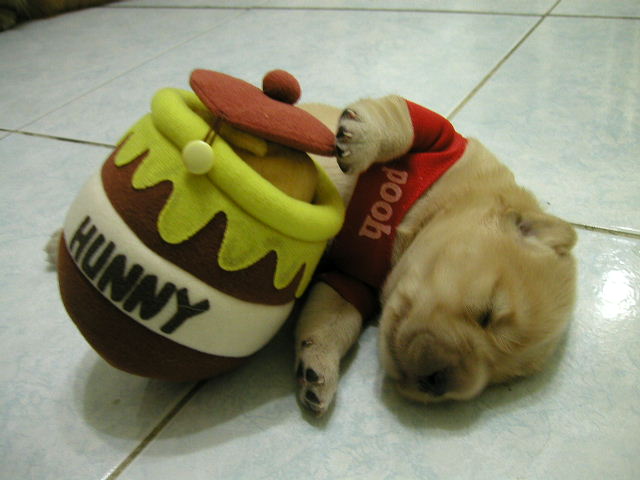 Someone had a bit too much honey!
3. Fluffy Geisha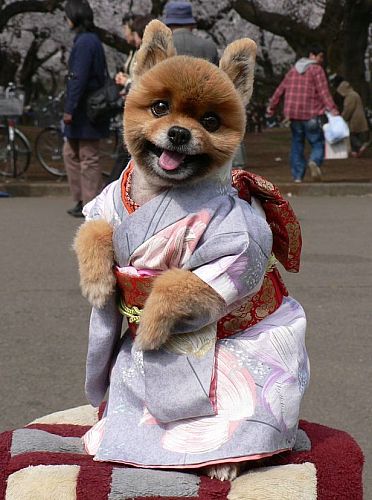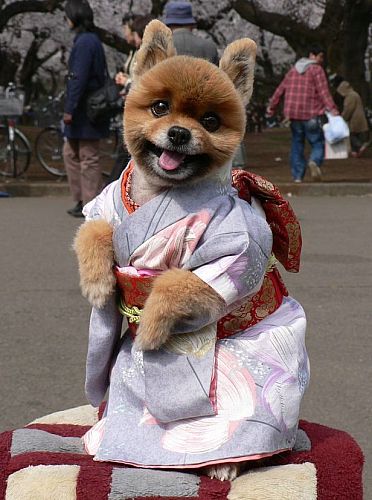 She'll steal your dog heart away.
4. Headless Horseman Doggie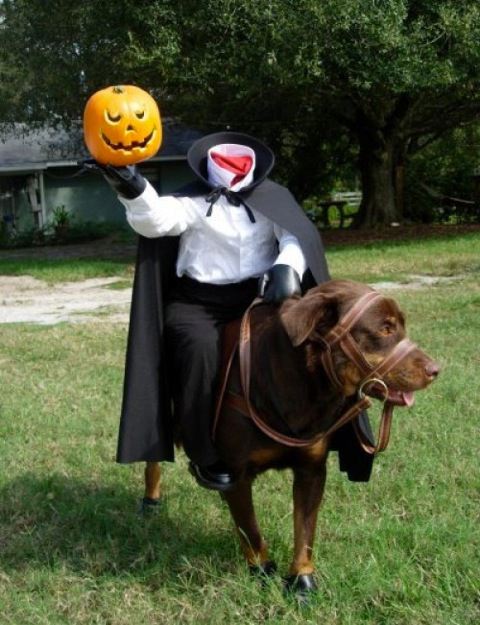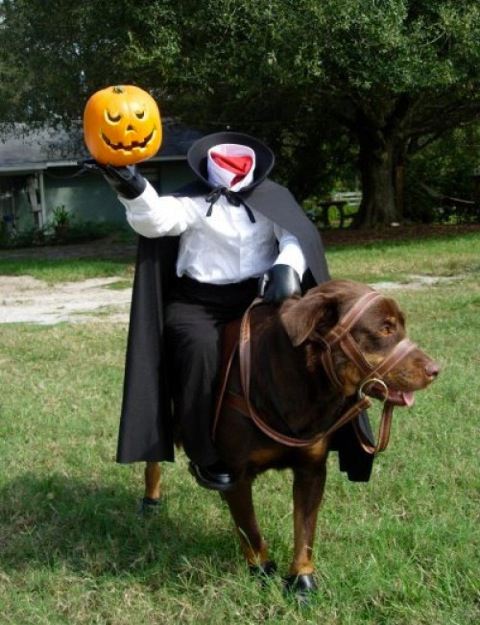 Beware of the headless horseman who rides a great dog… cute!
5. Smokin' Sailor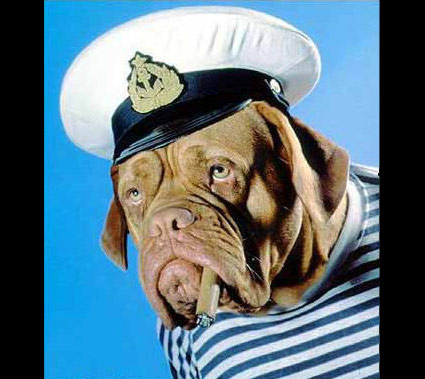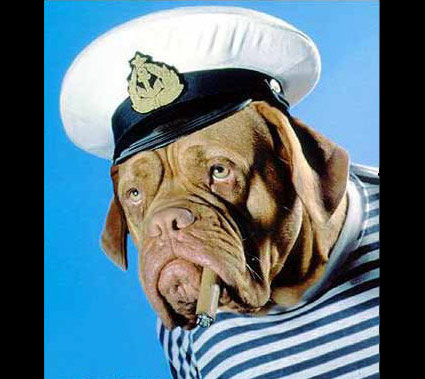 Sailor dog is always a classic!
6. Sleeping Sailor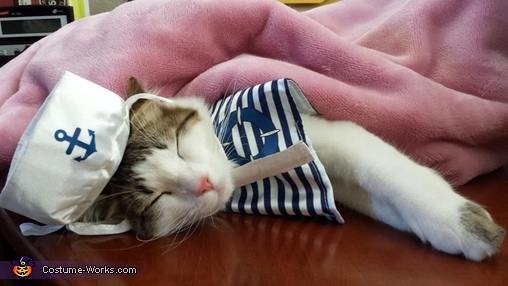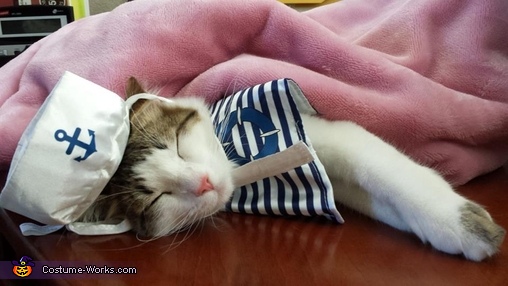 … or sailor cat, sleeping after a long day on deck.
7. Hello Kitty, Kitty!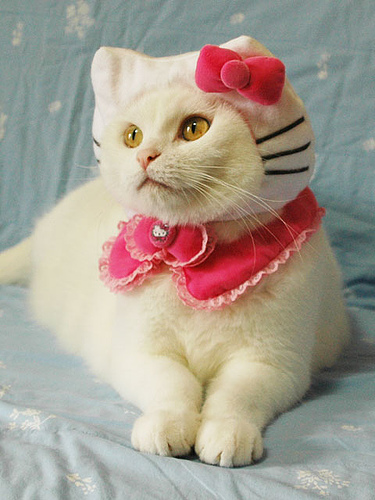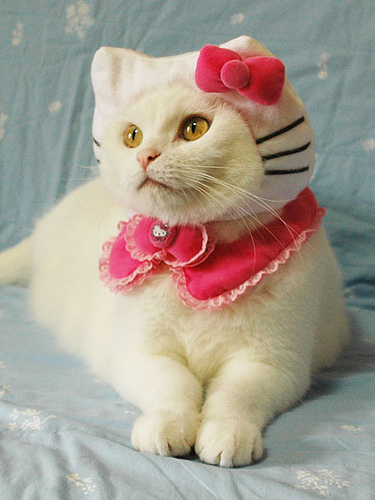 What Hello Kitty would look like if she was a real cat.
8. Skunk Dog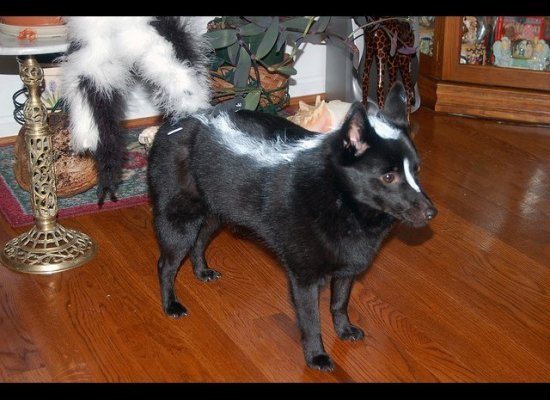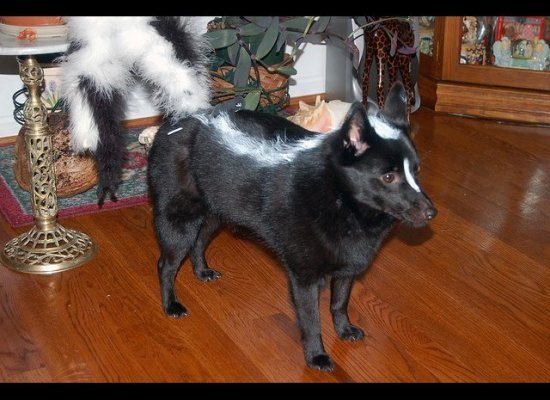 If your dog allows it, he can be painted into a skunk.
9. Cowboy Hamster/Guinea Pig Horse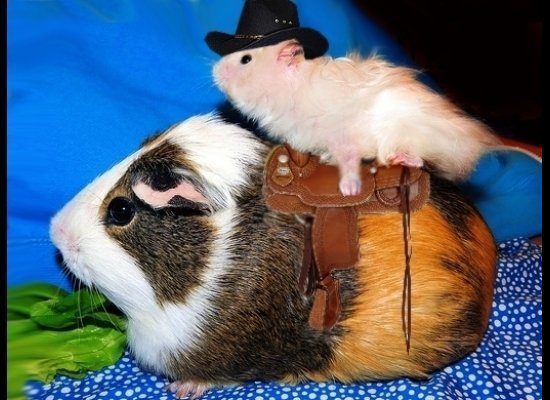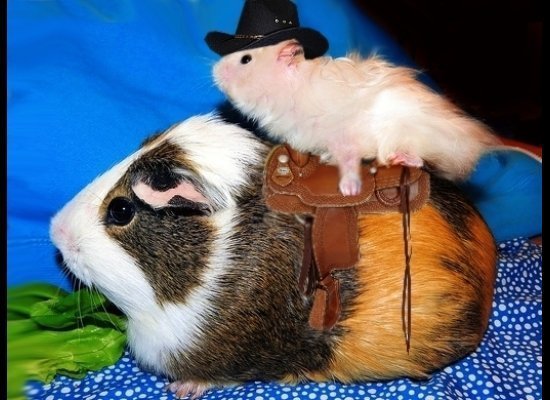 For pet owners of the smaller variety, check out that saddle!
10. Joe the Plumber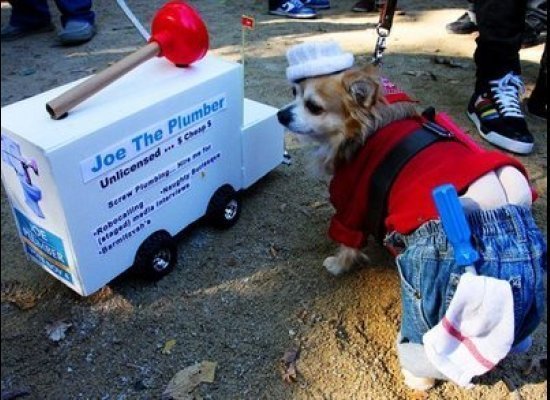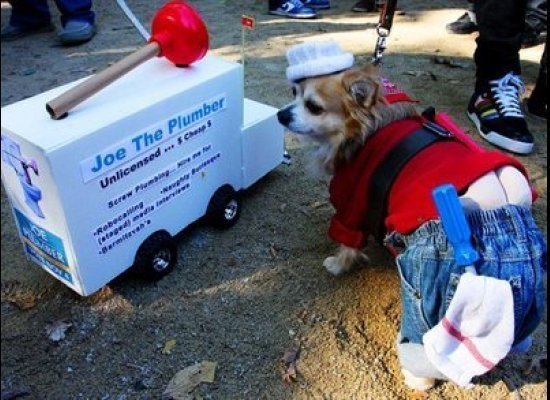 With the flashing rear end and all.
11. Horse 'n' Bones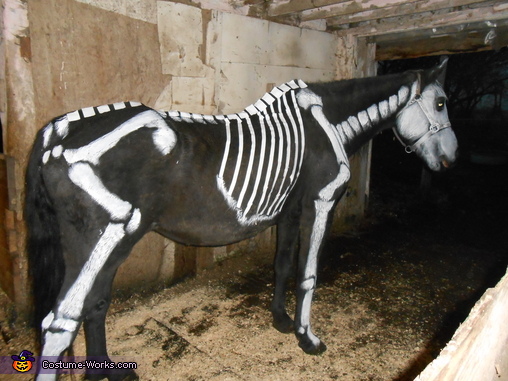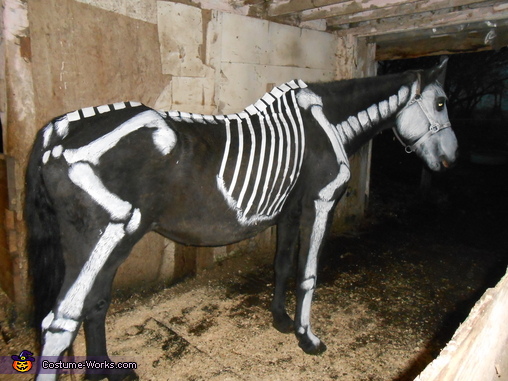 If that paint glowed in the dark, any passerby would get a fright of their life!
12. Rock 'n' Roll Dog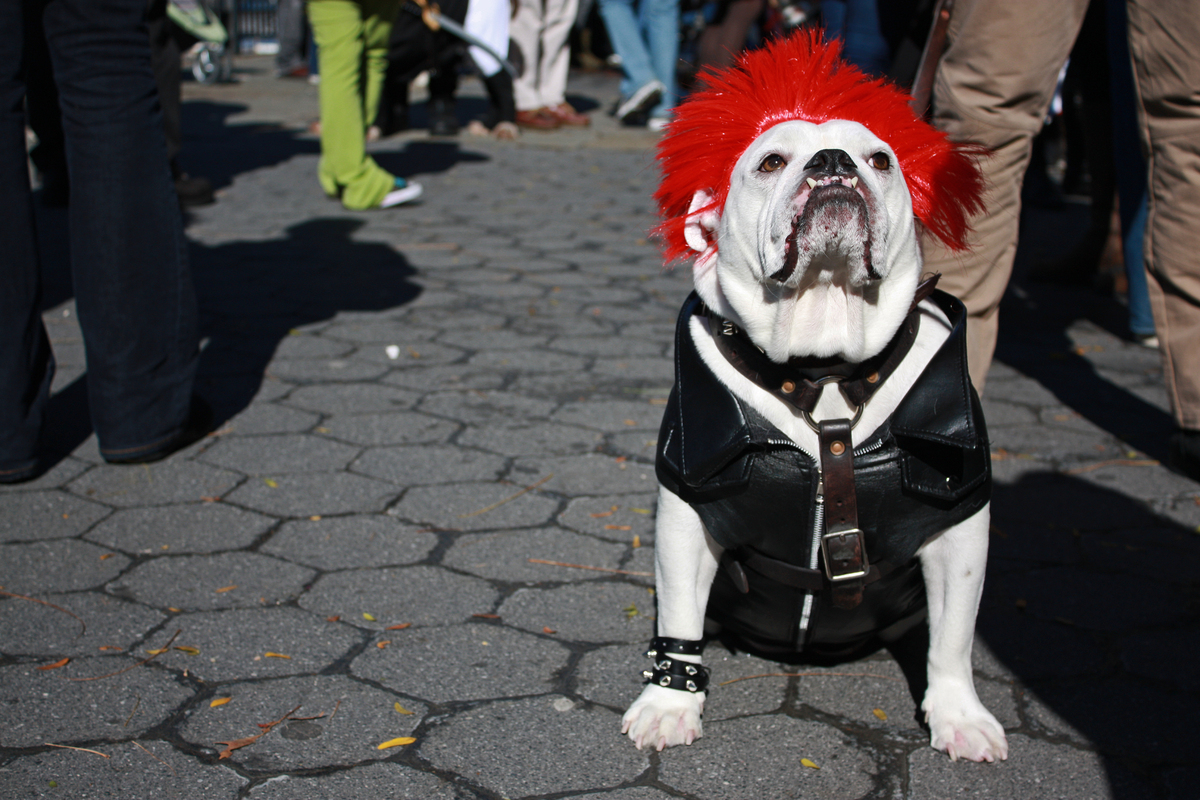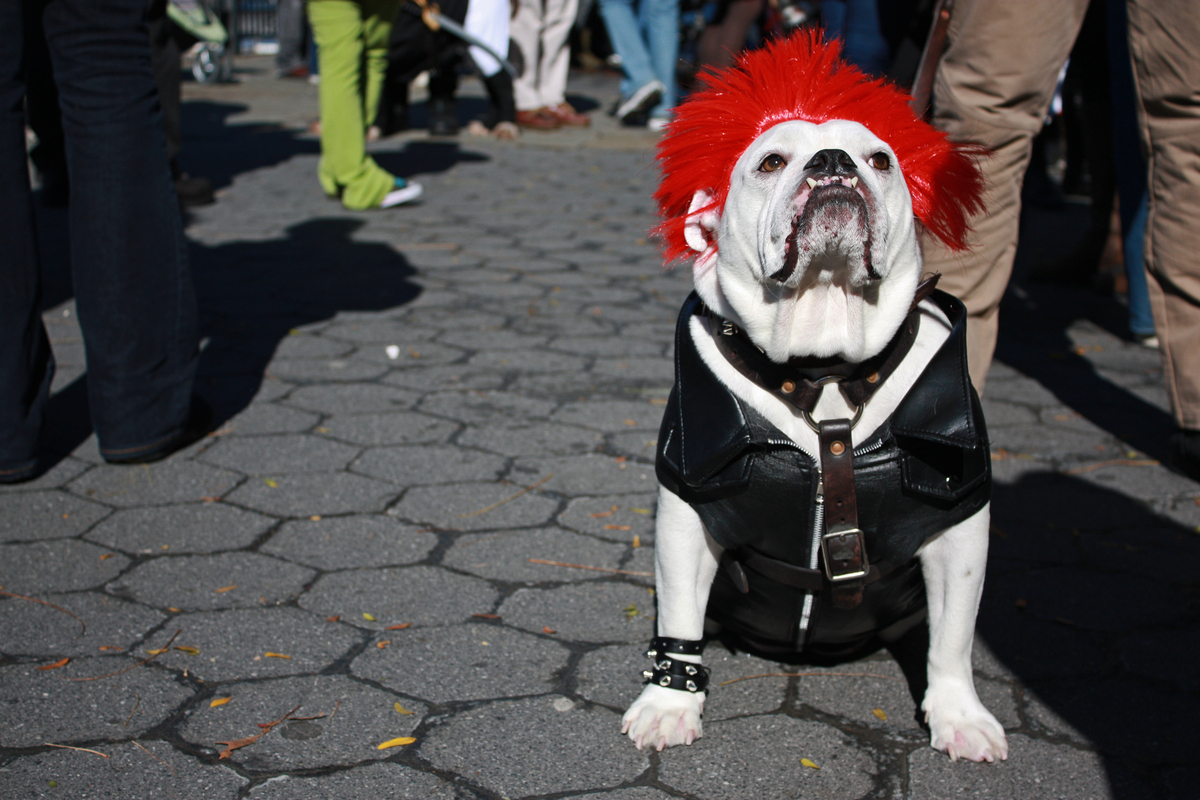 \m/ Punk is not Dead! \m/
13. Red Riding Cat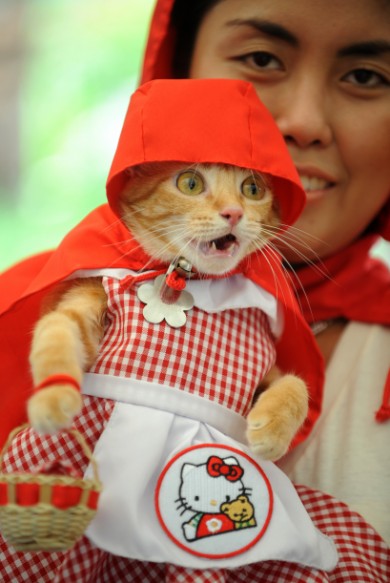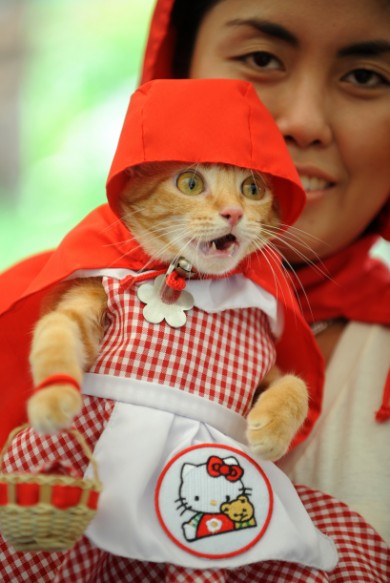 The face of that cat is priceless.
14. Elvis the Dog Legend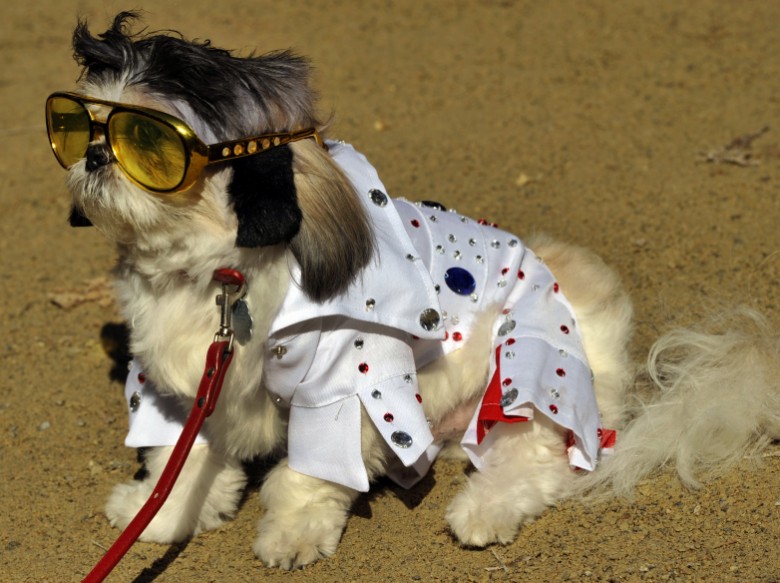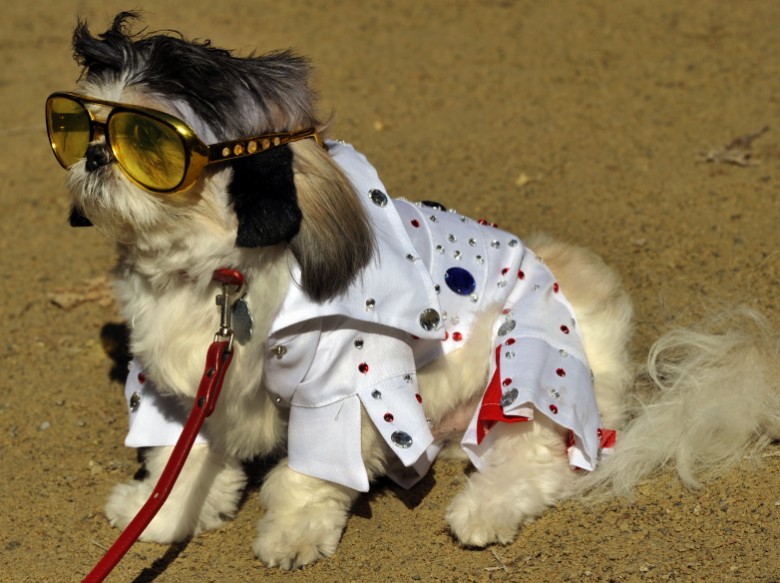 These days, Elvis rocks a tail and longer ears.
15. Marilyn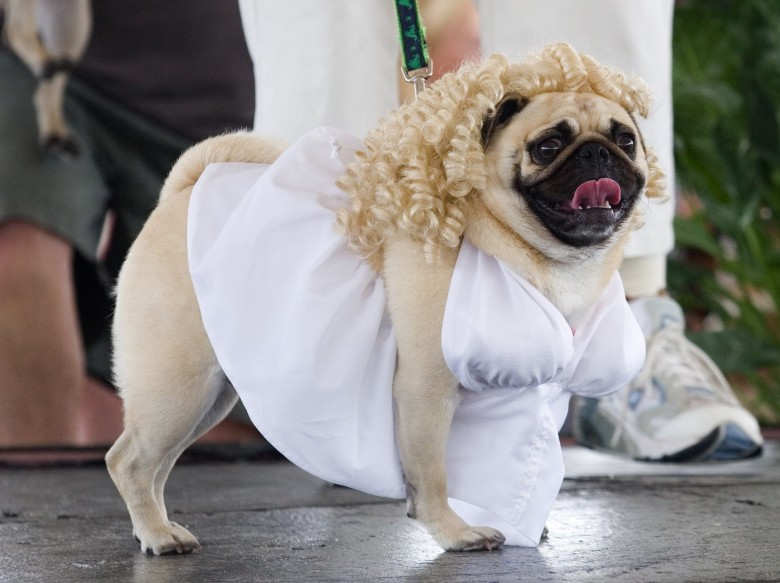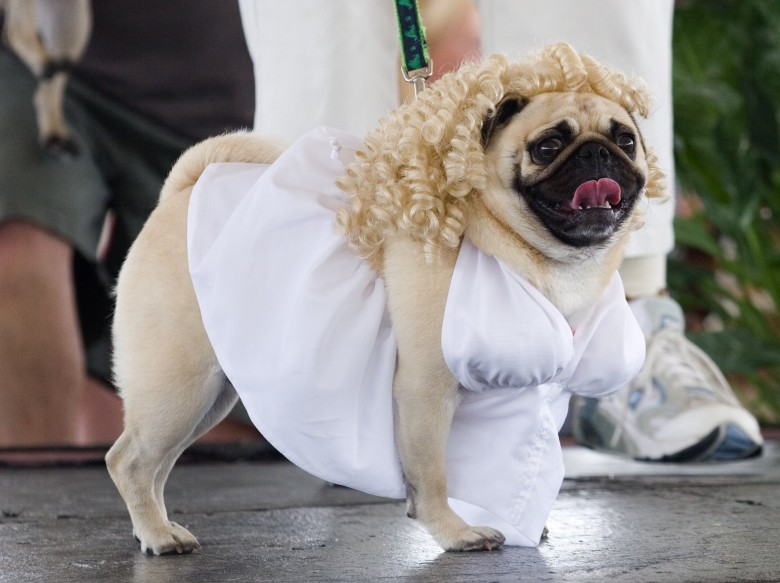 … while Marilyn Monroe had a little bit of work done one her appearance, and we all know that never turns out as planned.
16. Super Lizard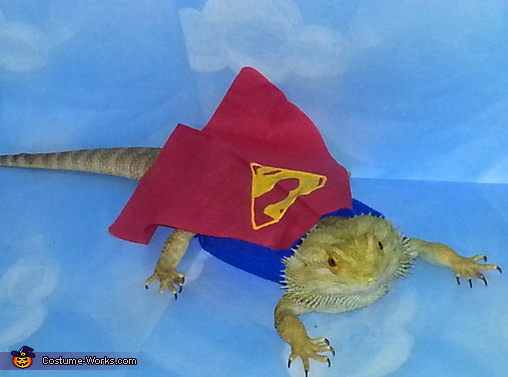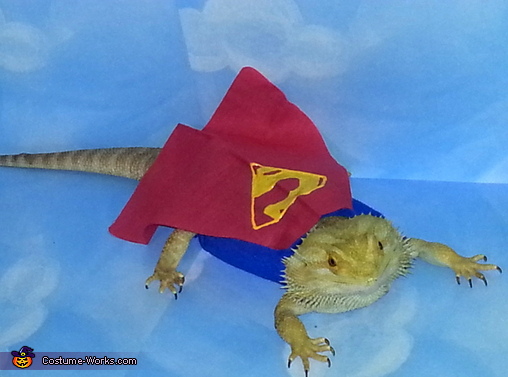 A little something for the reptile lovers. Super Lizard is here to rid the world of all flies, or was it spies? 🙂
17. Meow Like An Egyptian Cat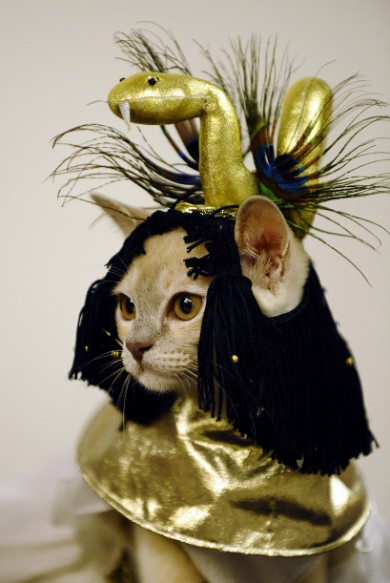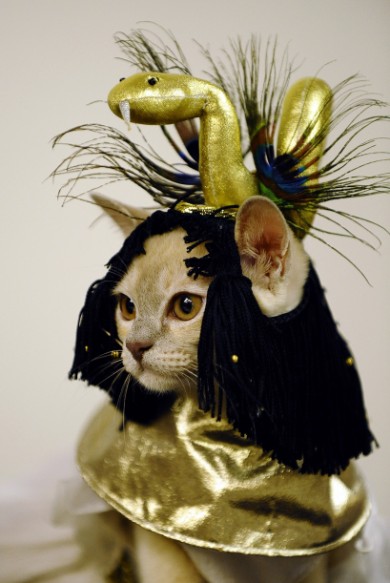 This is some fancy headdress!
18. Pin Cushion Pooch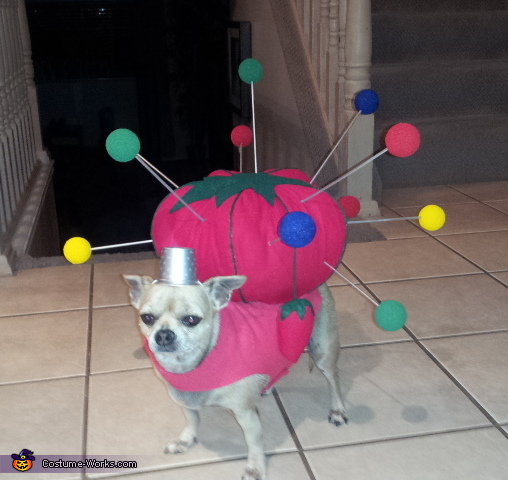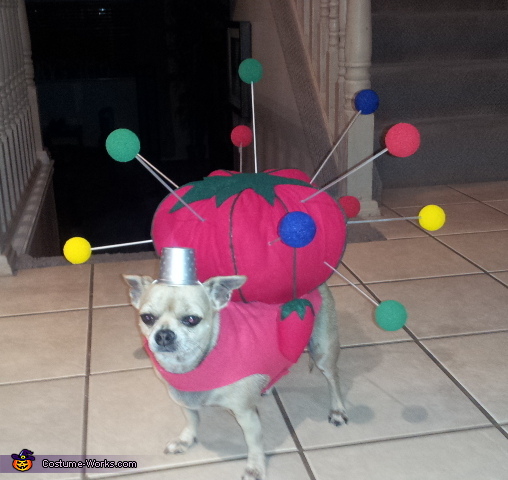 For the DIY sewing enthusiasts, your dog can be your favourite sewing accessory.
19. Angel of White Beards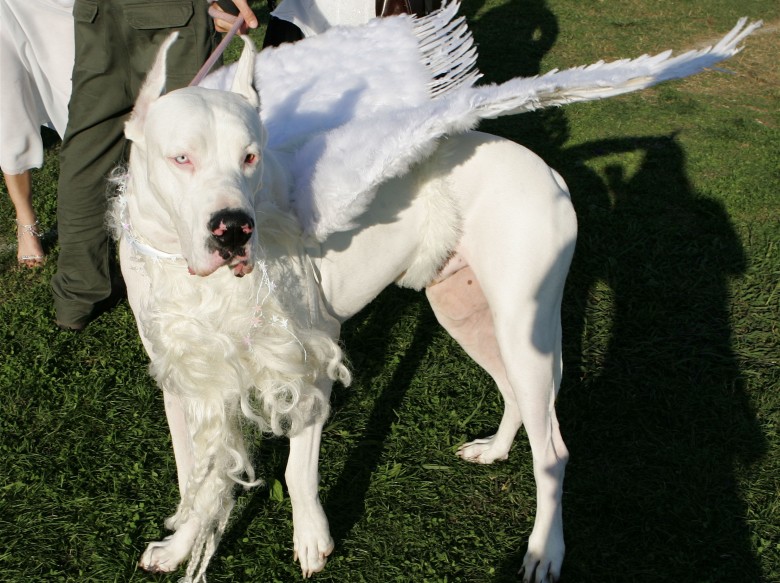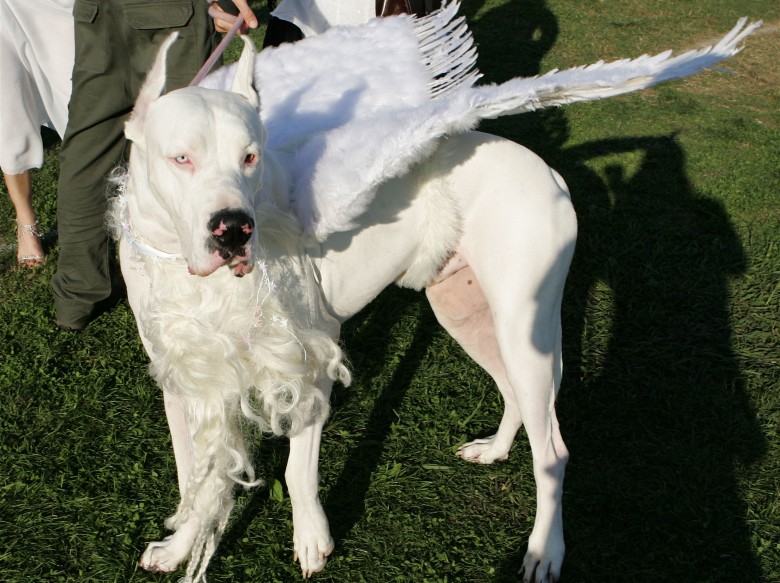 Angel with a long white beard? Interesting…
20. Count Bunnulla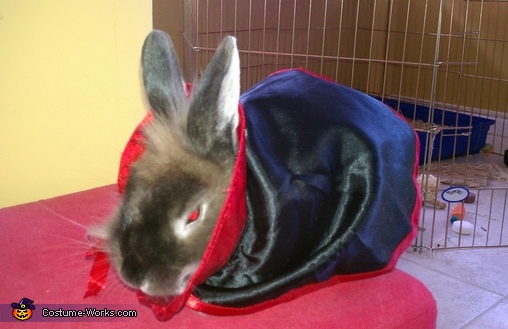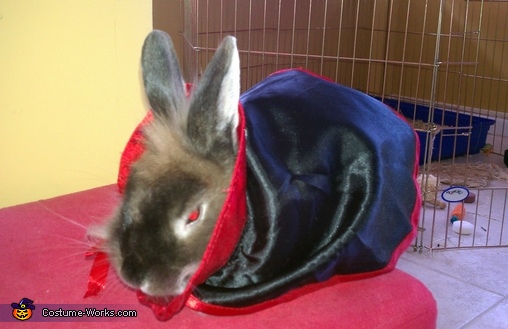 I vant to drink your kerret juice!
21. Pinocchio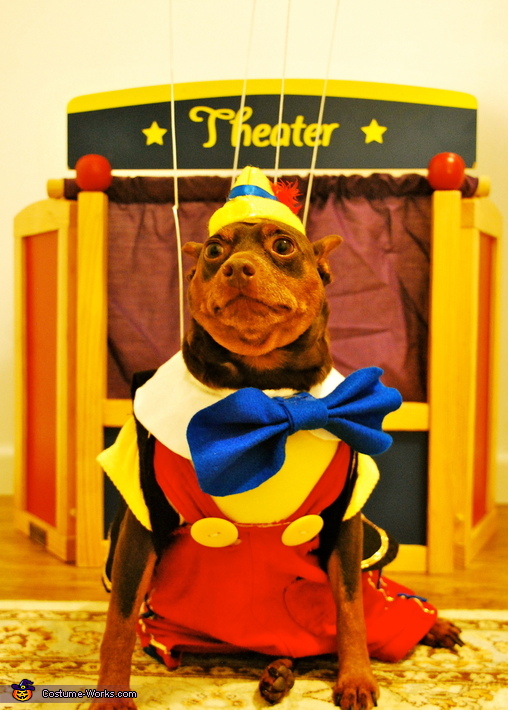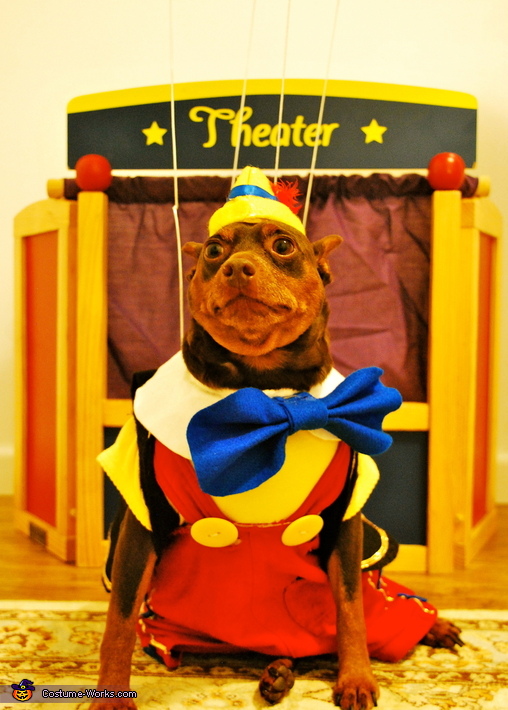 We wonder if his nose will grow if he tells a lie?
22. Green Thing from Outerspace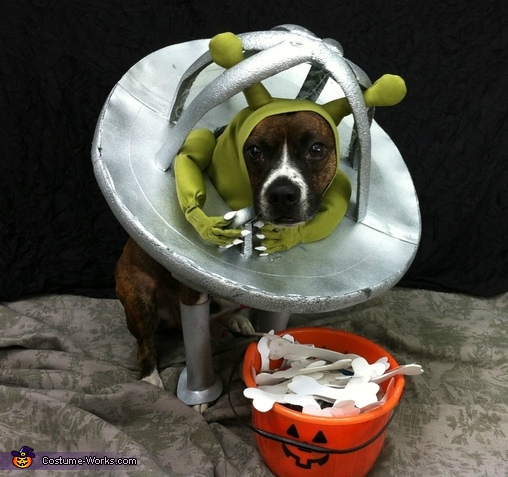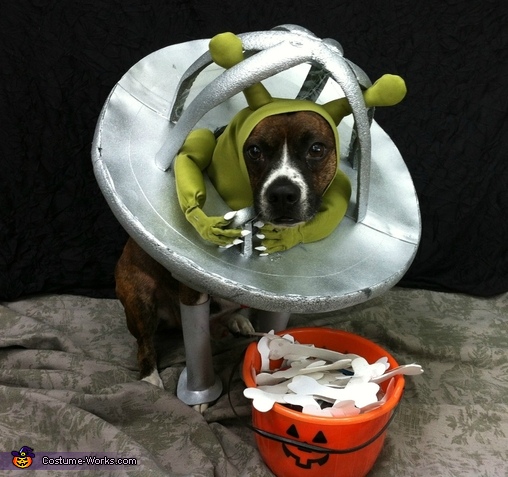 Check out those plotting little green clawed hands!
23. Imperial Walker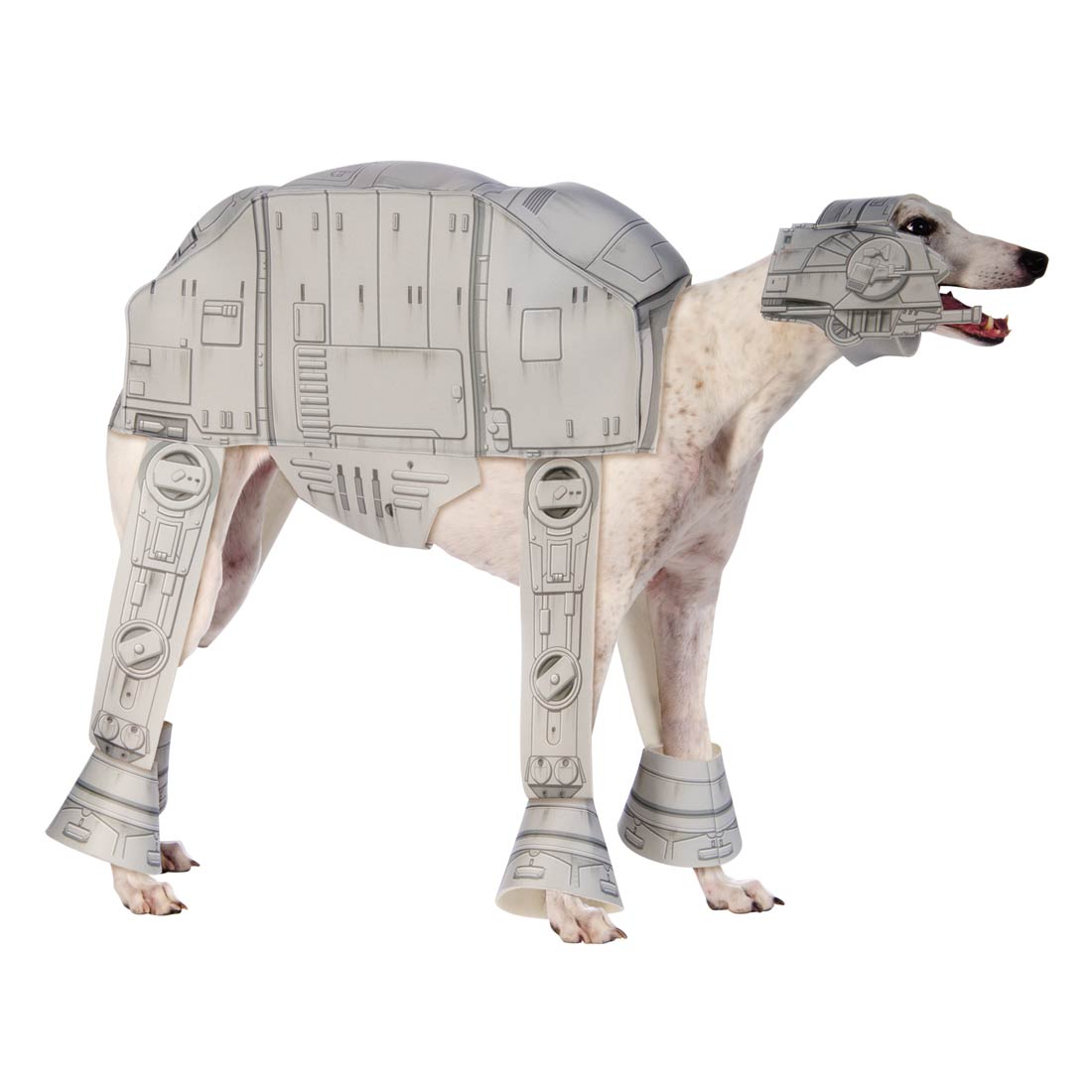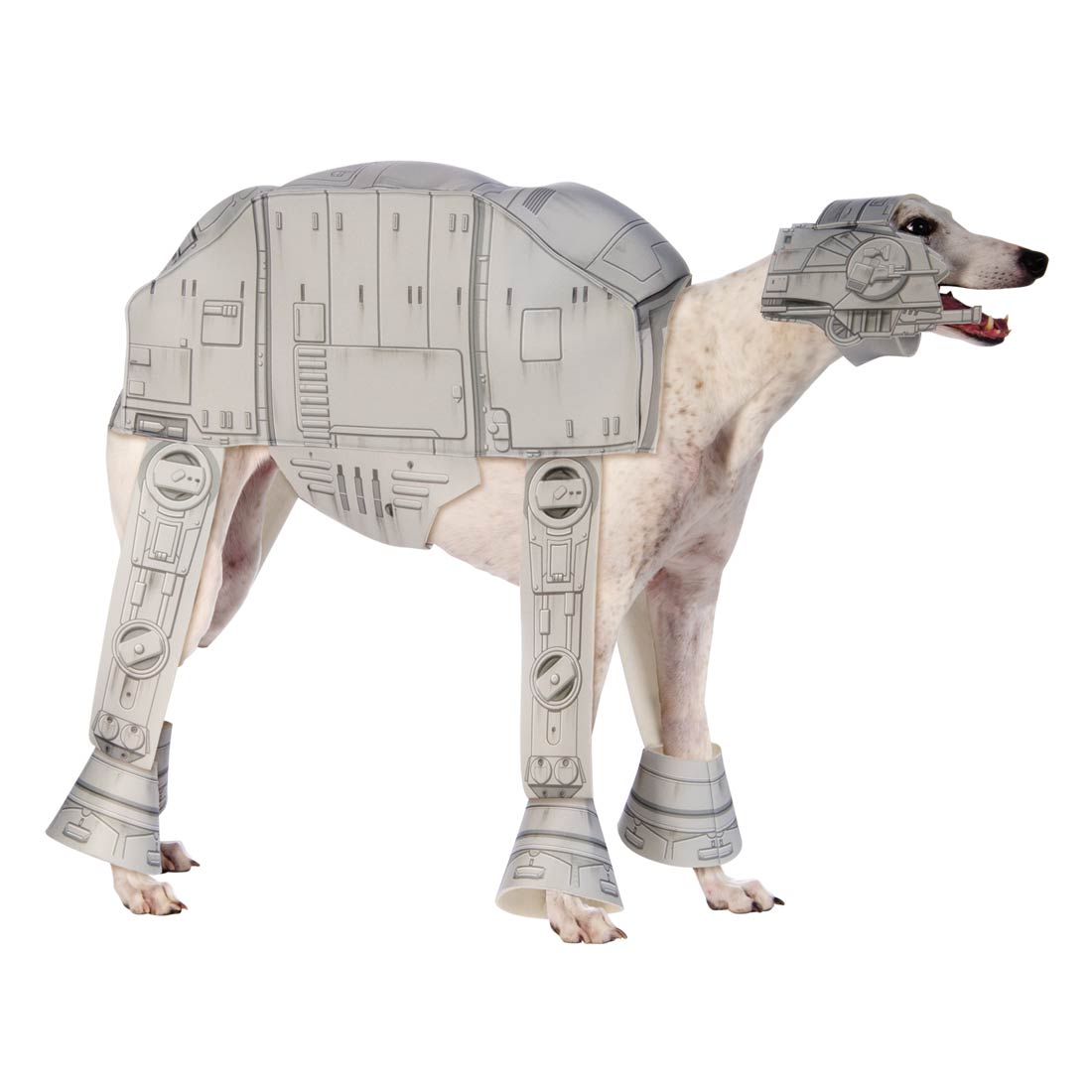 Star Wars fans rejoice! The All Terrain Armored Transport walker now has barking capabilities!
24. Ewok Dog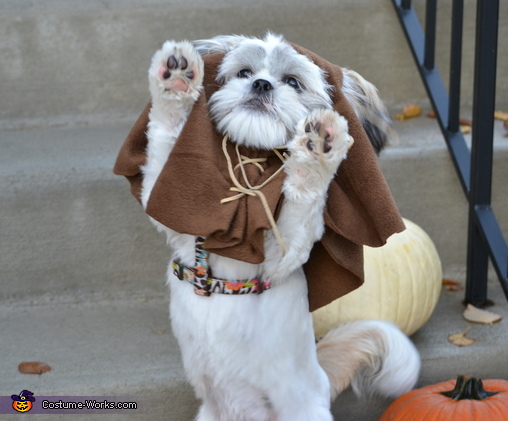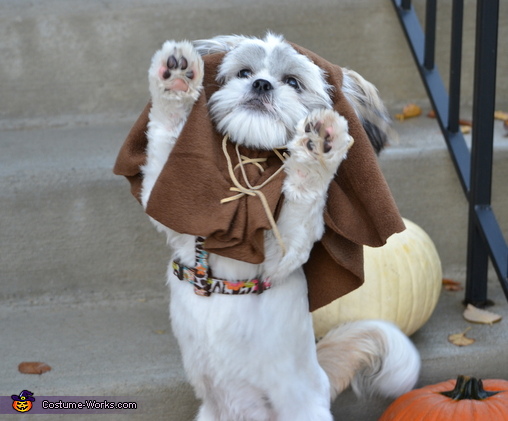 Ewok dog comes in peace.
25. Indiana "Woof" Jones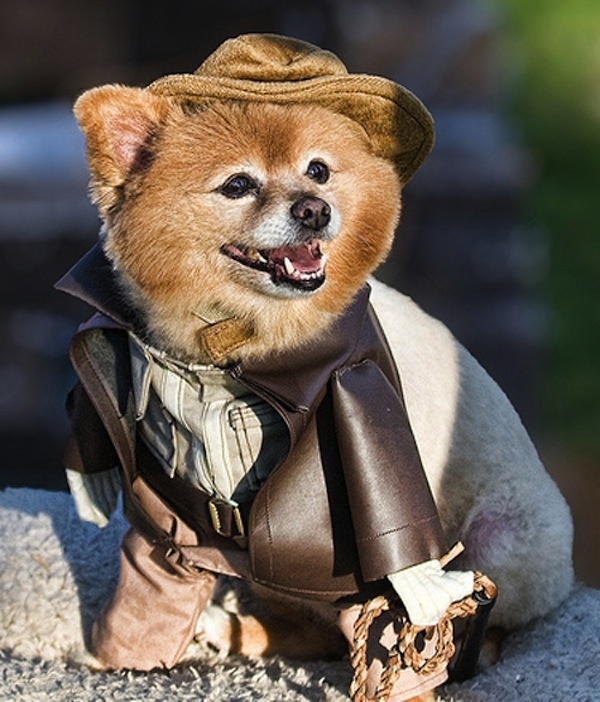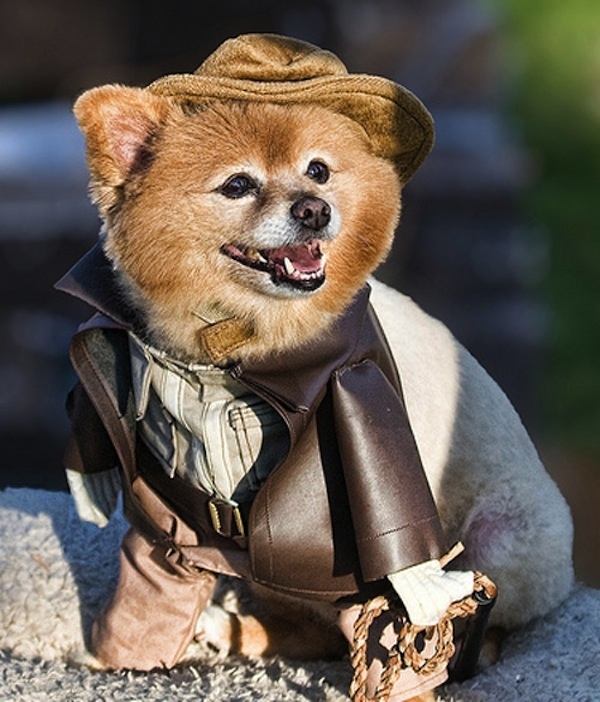 *Indiana Jones theme tune here :)*
Ha there! I have new found respect for our hairy friends. Are you joining the world of animal halloween costumes this year?