It doesn't have to be Halloween for you to enjoy some spooky fun! Here's a few attractions that are great fun to visit any time of the year!
[mwm-aal-display]
SCREAM at Madame Tussauds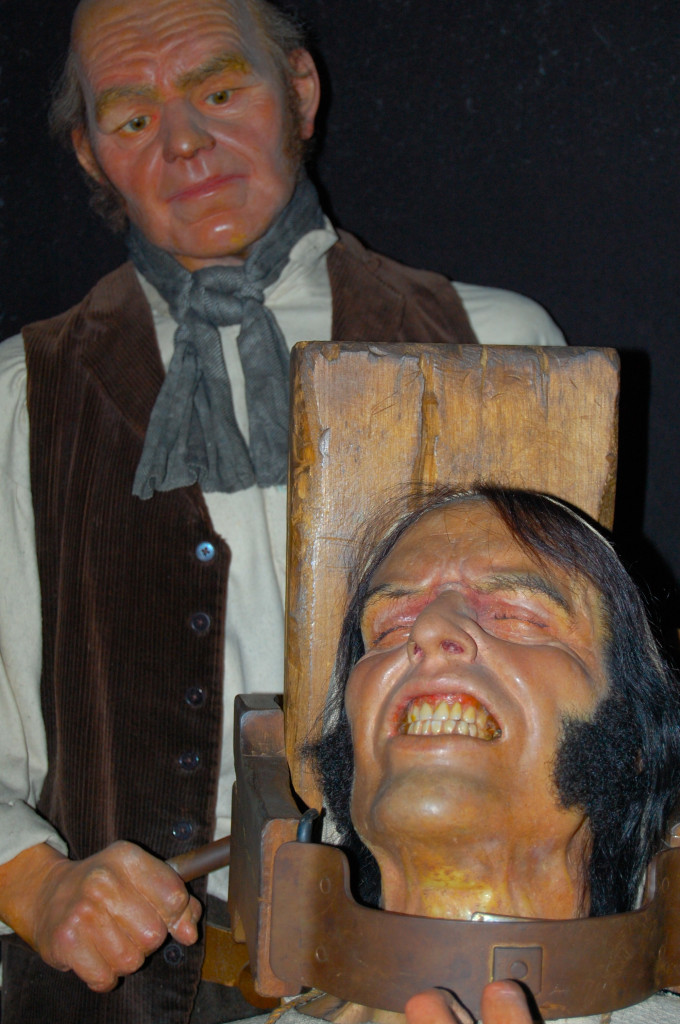 photo by Robert Engmann
Chamber of Horrors says it all: if you are under 12, pregnant, have heart conditions/high blood pressure, then this is not for you! There will be live actors, loud noises and flashes of light, though it sounds like a live concert, this SCREAM experience will probably leave you scarred for the rest of your life. Scenario: You are in a maximum security prison, making a visit, and all of a sudden it is taken over by crazed inmates. You have to scream your way out.
[button link="http://www.daytripfinder.co.uk/attractions/madame-tussauds-london" color="orange"]Madame Tussauds – Get Info and Deals[/button]
The Ten Bells Pub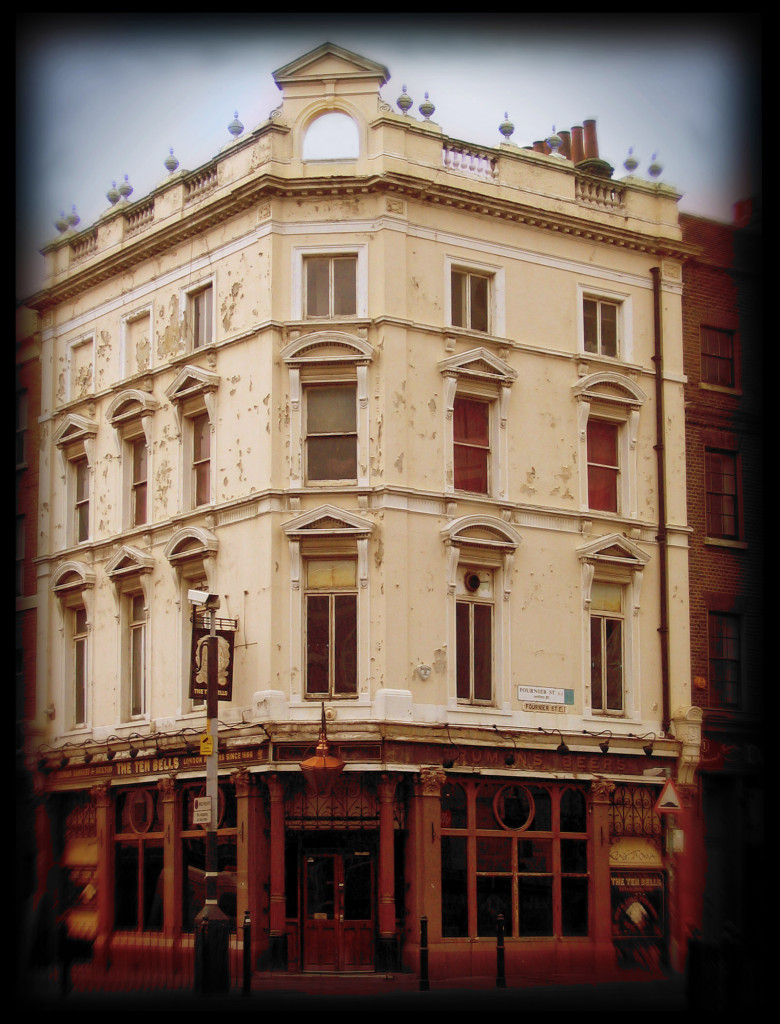 photo by Ian
The former name of this pub was Jack the Ripper, so it's no surprise this pub is has a haunted past. It is said it is haunted by one of Jack's victims, Annie Chapman. Visit here for an ale and a possible supernatural encounter.
The London Dungeon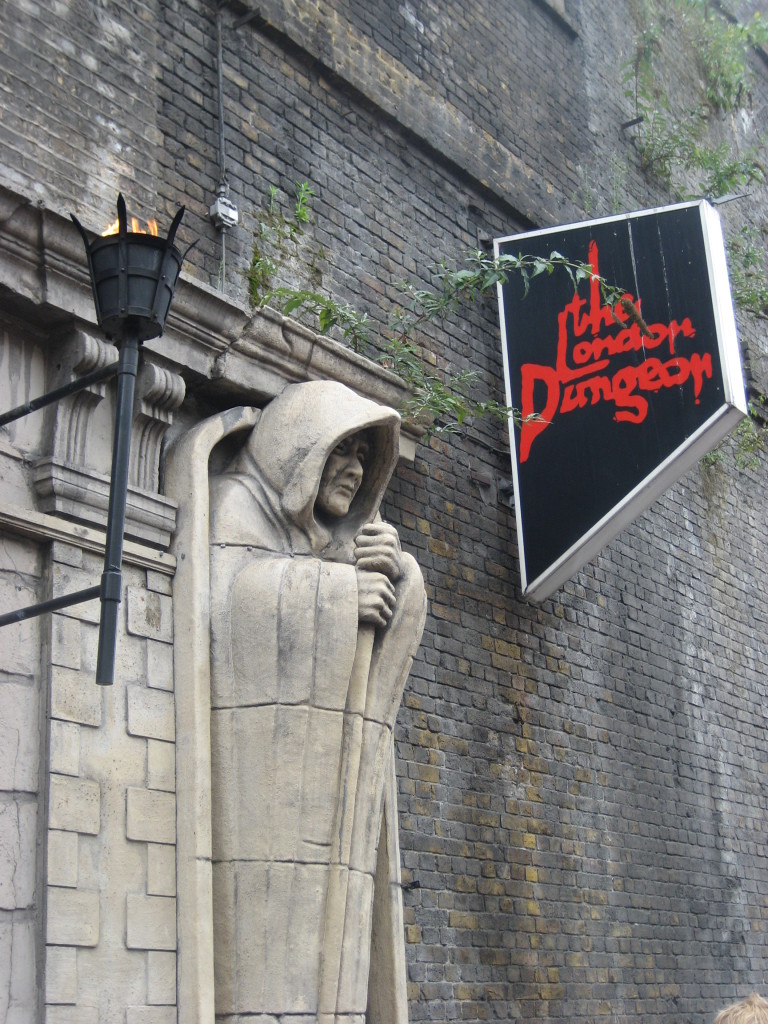 photo by Donna Rutherford
With over a thousand years of history, the dungeon features 18 shows, 20 actors and 2 rides. Journey in the eerie past of London and discover the horrors that happened generations ago! Spooky and gory, it's an interesting day out for all.
[button link="http://www.daytripfinder.co.uk/attractions/london-dungeon" color="orange"]The London Dungeons – Get Info and Deals[/button]
Tower of London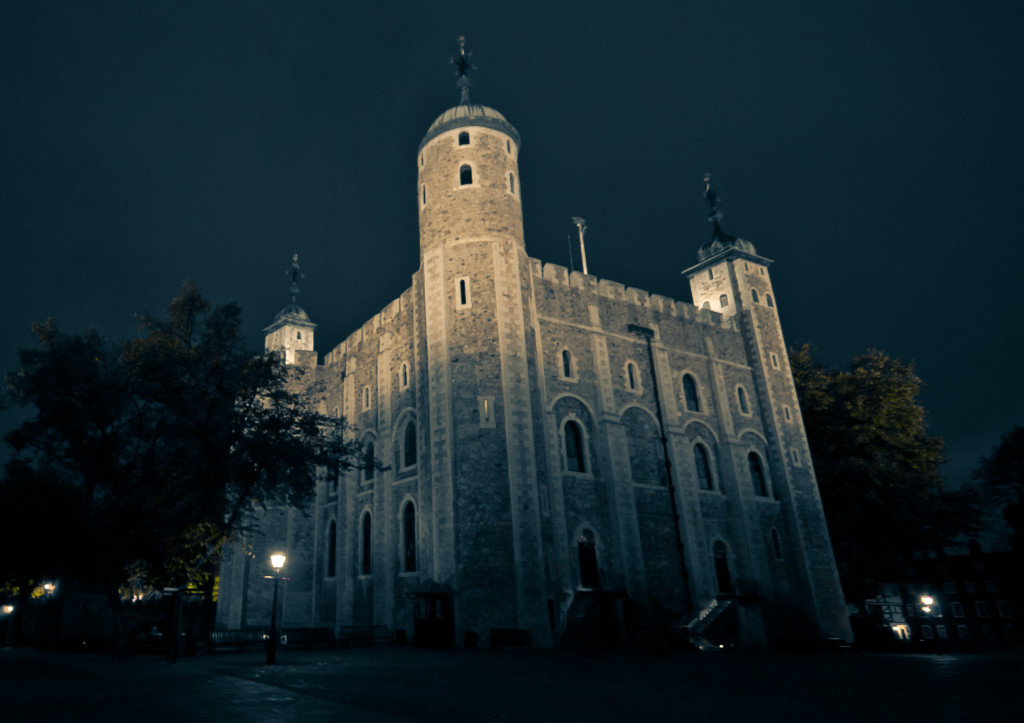 photo by sksamuel
With a history of beheading, torture and ghosts, this place is definitely haunted and a very appealing attraction! A notable ghostly resident is Anne Boleyn who was beheaded in the 1500s for treason against Henry VIII. You may find her roaming the chapel of St Peter ad Vincula, where she's buried.
[button link="http://www.daytripfinder.co.uk/attractions/tower-of-london" color="orange"]Tower of London – Get Info and Deals[/button]
Bleeding Heart Yard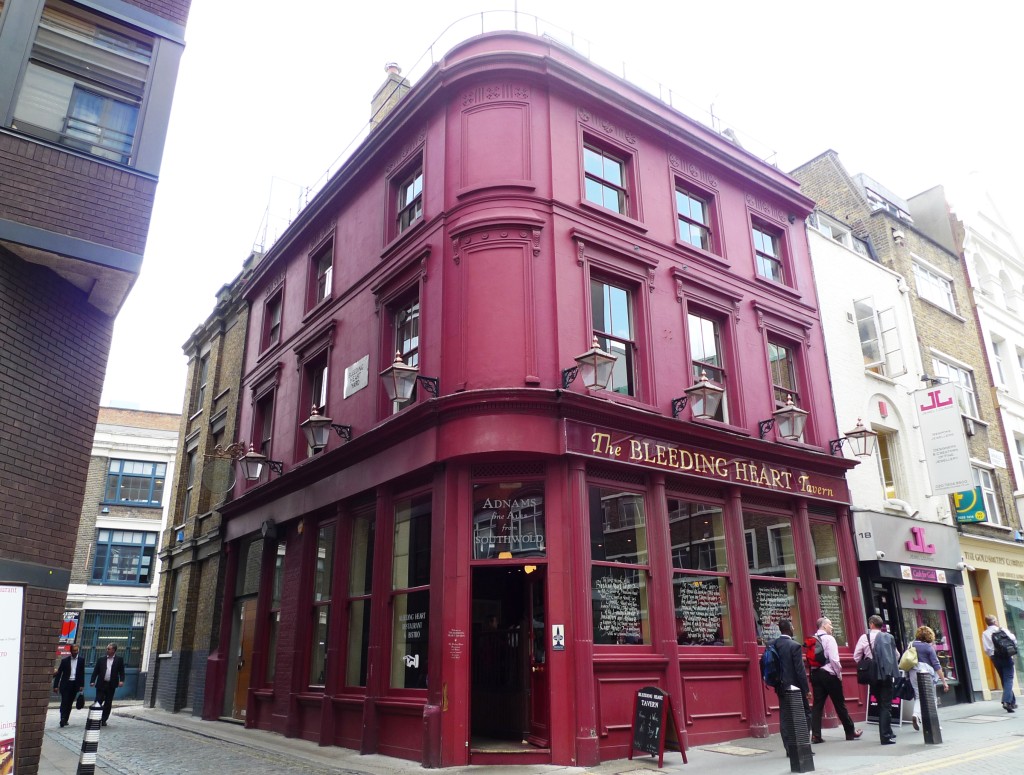 photo by Ewan Muro
On 27 January 1626, an unfortunate incident occurred to Lady Elizabeth Hatton. She was found dead, torn limb to limb, in the courtyard. No one knew what actually happened, but it is said her heart was still pumping blood, hence the name of the yard and tavern. Spooky legend and even mentioned by Charles Dickens, this place has a solid haunted past.
Greenwich Foot Tunnel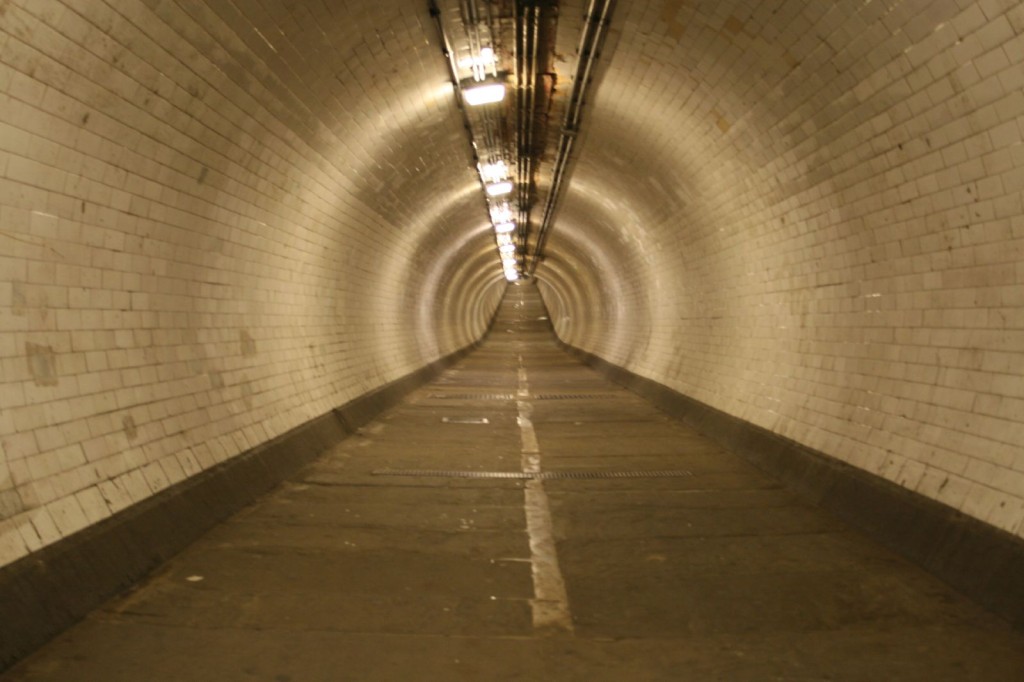 photo by marcus_jb1973
Built in 1902 the tunnel is located 15 metres deep and is 370 metres long, of eerie underground footpath. Claustrophobia may be brought on by just being in the tunnel, and fear from the echoes of wind and footsteps!
Hunterian Museum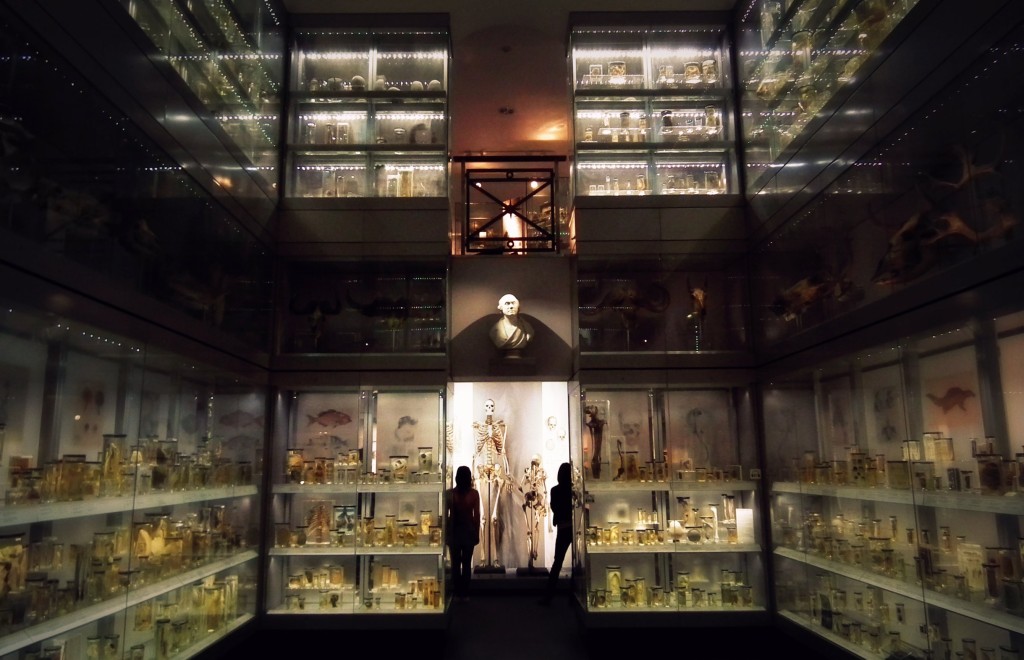 photo by O.F.E.
Filled with preserved specimens in jars (including baby fetuses), this disturbing attraction is filled with oddities. These are all collected by Georgian surgeon Sir John Hunter. He is considered the father of scientific surgery, so prepare yourself to not only see all sorts of horrible diseased remains but also some early failed surgeries.
The Ghost Bus Tour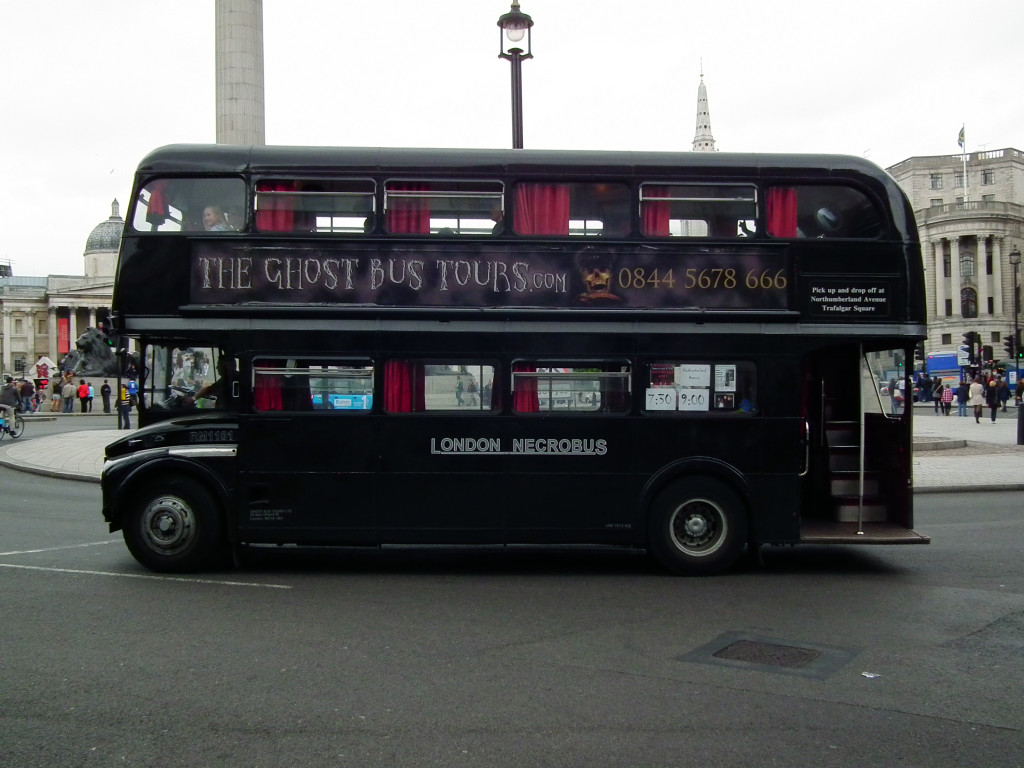 photo by Ken
This bus tour will take you around London and don't expect your conductor to be a cheery fellow! The conductor provides you with stories that are sure to scare you, and beware of the actors that might be on board. The tour conductor will tell you about all the haunted spots, including unmarked burial grounds and much more!
City Of London Cemetery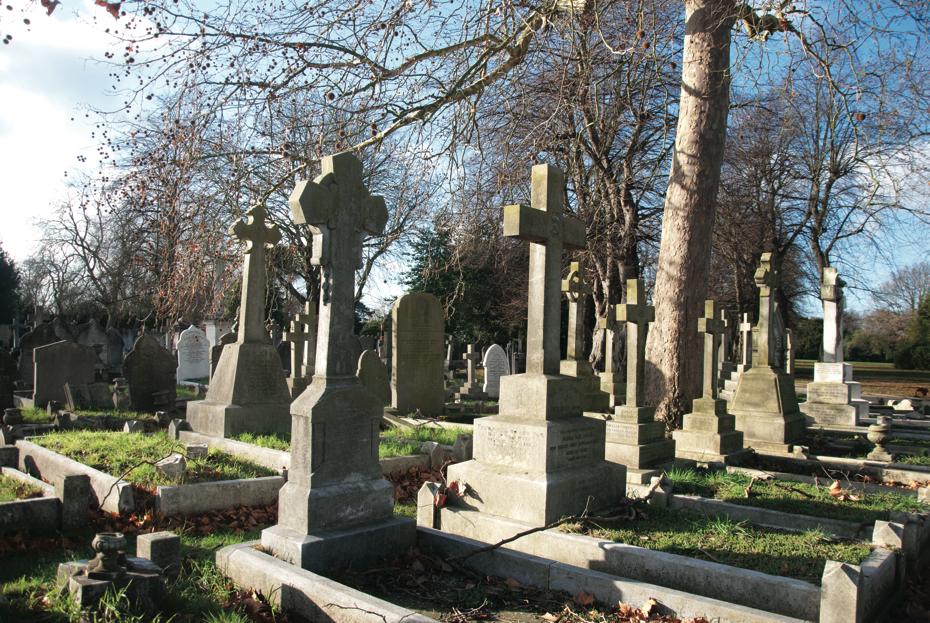 photo by Joel Meadows
There's something supernatural happening at the City of London Cemetery, so you never know what you might stumble upon. Brilliant orange light emitting from one of the graves in the western part of the graveyard have been reported since the 1970's, and so far, no one knows the source of the light.
The London Bridge Experience and London Tombs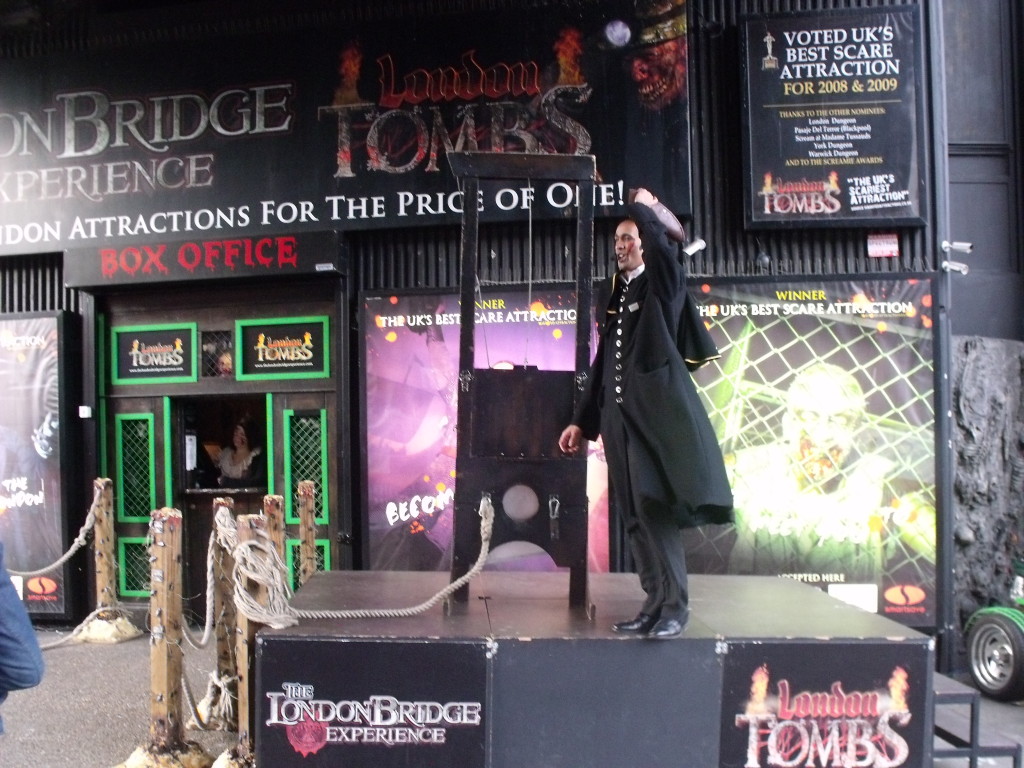 photo by Elliot Brown
This two part tour takes you through the history of England, from Druids to Victorians, very educational and interesting. The second part of the tour is where the spooky fun begins! Utilising technology and special effects with actors, this attraction has been voted the best year-round scare attraction for 5 years in a row!
[button link="http://www.daytripfinder.co.uk/attractions/london-bridge-experience" color="orange"]The London Bridge Experience and London Tombs – Get Info and Deals[/button]
There you have it! Your 10 ten list for the most haunted places in London.
Sign up to receive our London days out discounts email – many of these spots are often featured!