Children have until 6th December to post their message to Father Christmas.
The annual letters to Santa service costs only the price of the stamp. The letter back is free.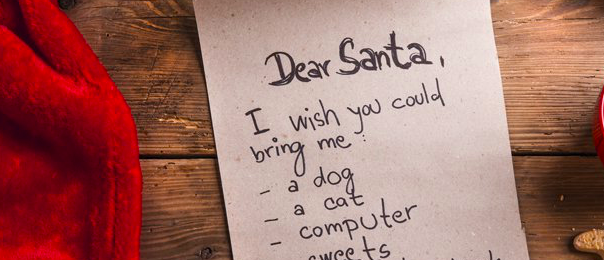 How to do it:
Use Santa's official address
Santa/Father Christmas,
Santa's Grotto,
Reindeerland,
XM4 5HQ.
Make sure you post it by Friday 6th December.
To receive a letter from Santa in Welsh, please write to:Sion Corn, Ogof Sion Corn, Gwlad Y Ceirw, XM4 5HQ.
Do remember there have been problems in the past with letters not being delivered back and Royal Mail don't make any guarantees.
Include your name and address
Make sure you include your full name and address for Santa's reply.