The number of fines issued to parents in England for taking their children on term time holiday rose by 93% to almost 223,000 in 2017-18.
See the map below for how penalties vary across the country.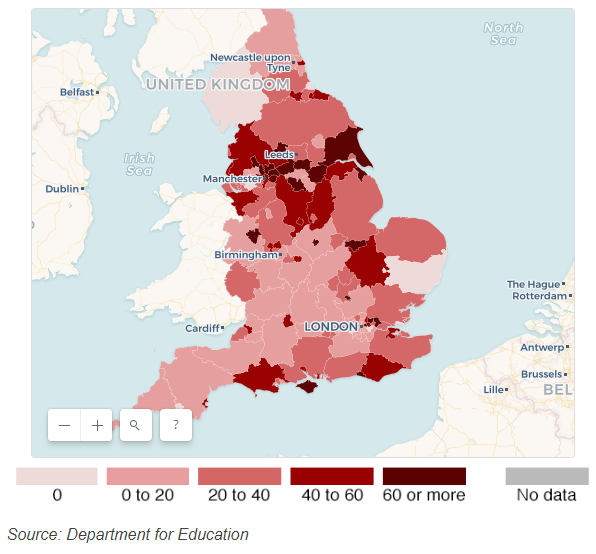 The darker the areas, the more fines have been issues. The Isle Of Wight is the highest with 135 fines per 1,000 pupils. North Yorkshire for example has 23.
Jon Platt, the father who lost the Supreme Court battle against a fine, says he feels "partly responsible" and says the ruling in 2017 has led to the law becoming "harsher and stricter".
Councils can require parents to pay £60 each per child taken out of school without permission.
This rises to £120 if not paid within 21 days, and after 28 days parents can be prosecuted.
As we know this whole are is fiercely debated. Some see taking their children on holiday as an educational experience, and some of those parents feel they are criticised for not spending enough time with their children, whilst finding it hard to get time off during the school holidays. .Others see it as extremely disruptive to learning.
What is clear is that the penalties are here to stay.