Fancy flying alongside Buzz Lightyear himself?
Check out this amazing plane decked head to toe in glorious Toy Story characters.
We've found as many photos as we can. We love it!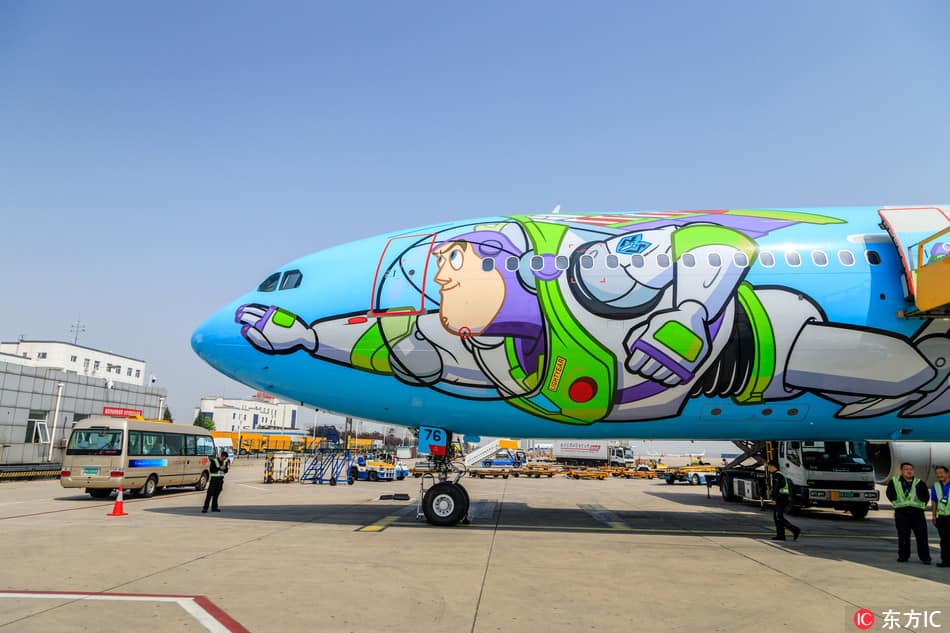 The exterior is beautifully done and the inside is decorated in full Toy Story design with attention to detail on ceilings, overhead bins, seat covers and even tray tables.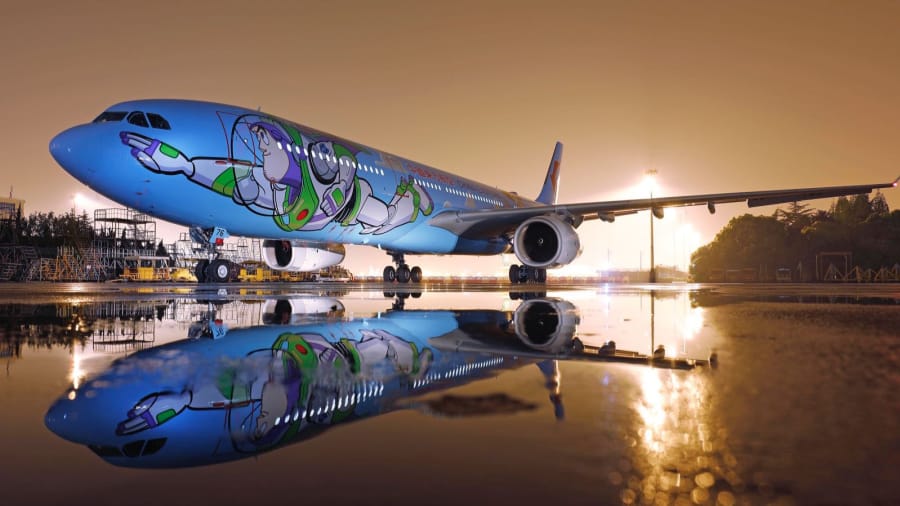 The design is a partnership between the carrier, China Eastern, and Shanghai Disney Resort.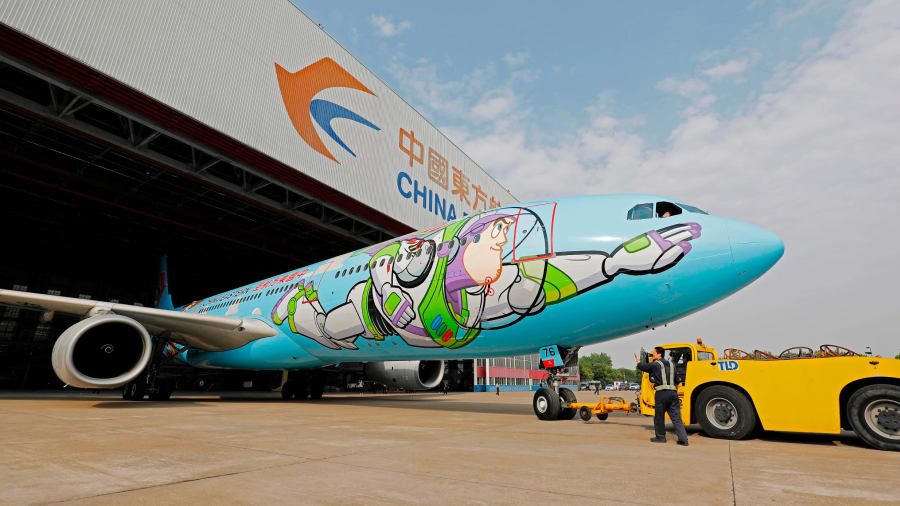 CLICK HERE TO VISIT SHANGHAI DISNEY RESORT