We all know, half the fun of booking a holiday is all the shopping you get to do before you leave!
From personalised luggage straps to unicorn power banks to keep you charged on the go, we've rounded up our 30 most adorable travel essentials every adventurer needs!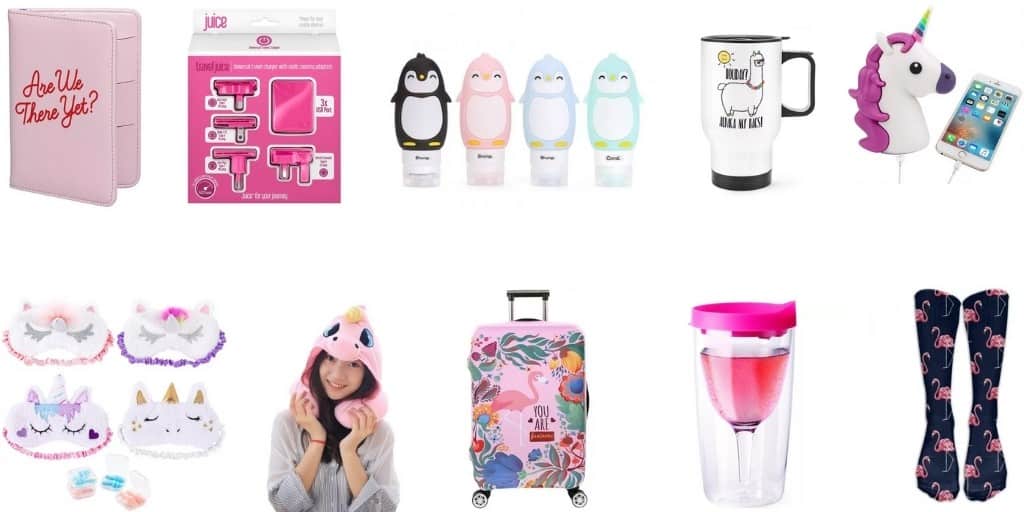 Passport Cover – Any parent knows the dreaded "Are We Nearly There Yet?" that often comes from the backseat, approximately 5 minutes into any journey! Poke fun at this phrase with your own fun passport cover included three card slots.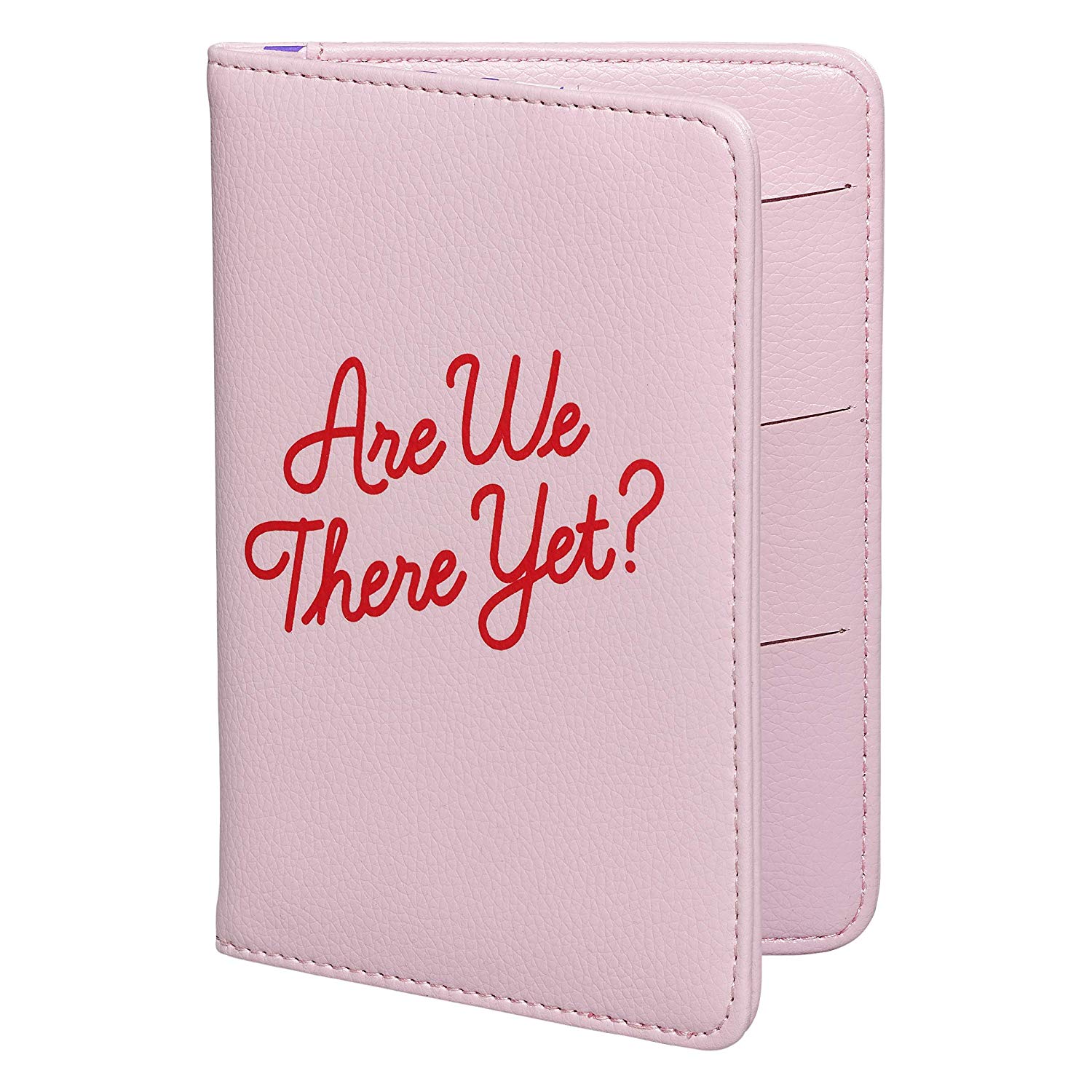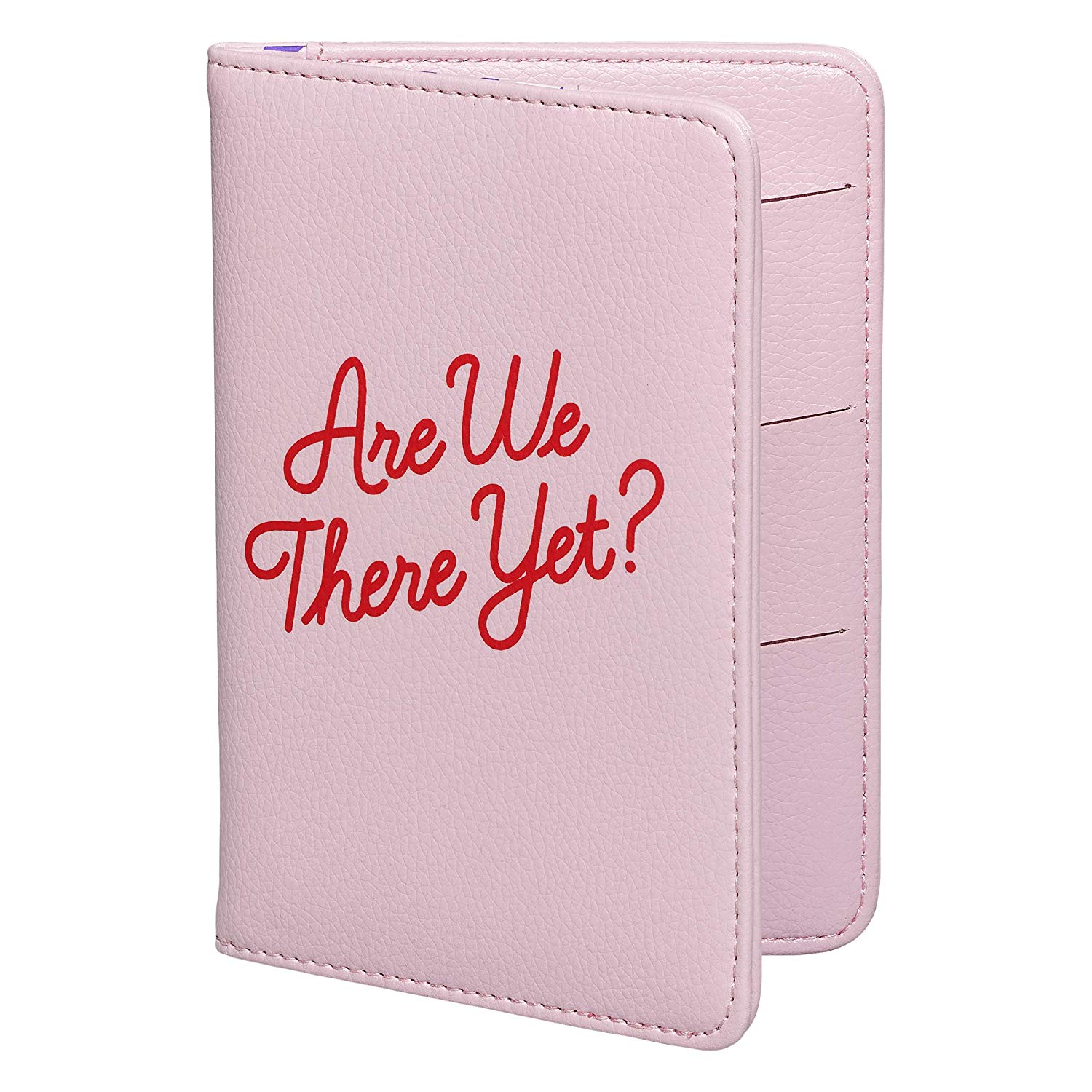 Tablet Beanbag – How sweet is this tablet / iPad beanbag holder! It even has a little pocket at the side for your phone.
It's perfect for popping on the fold down tray on the plane, or on your lap in the car. There's tonnes of cool designs to choose from… which one's your fave!?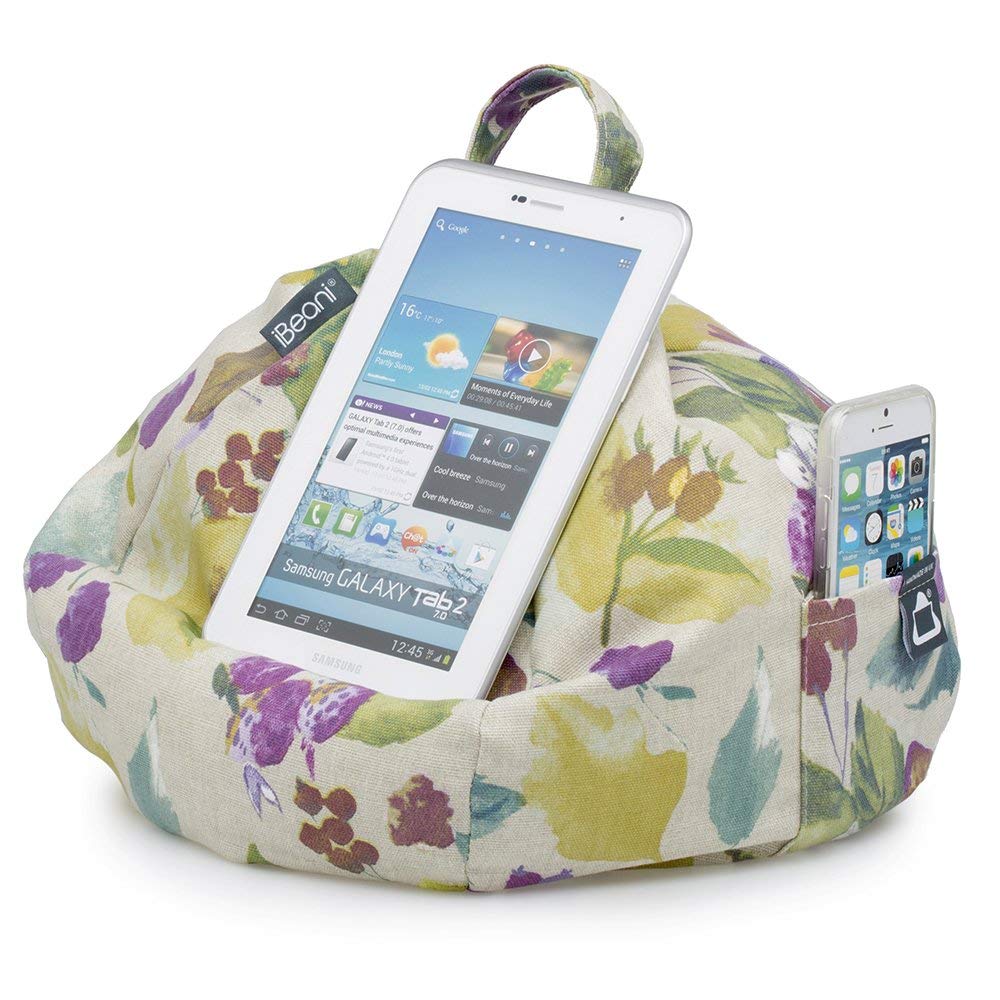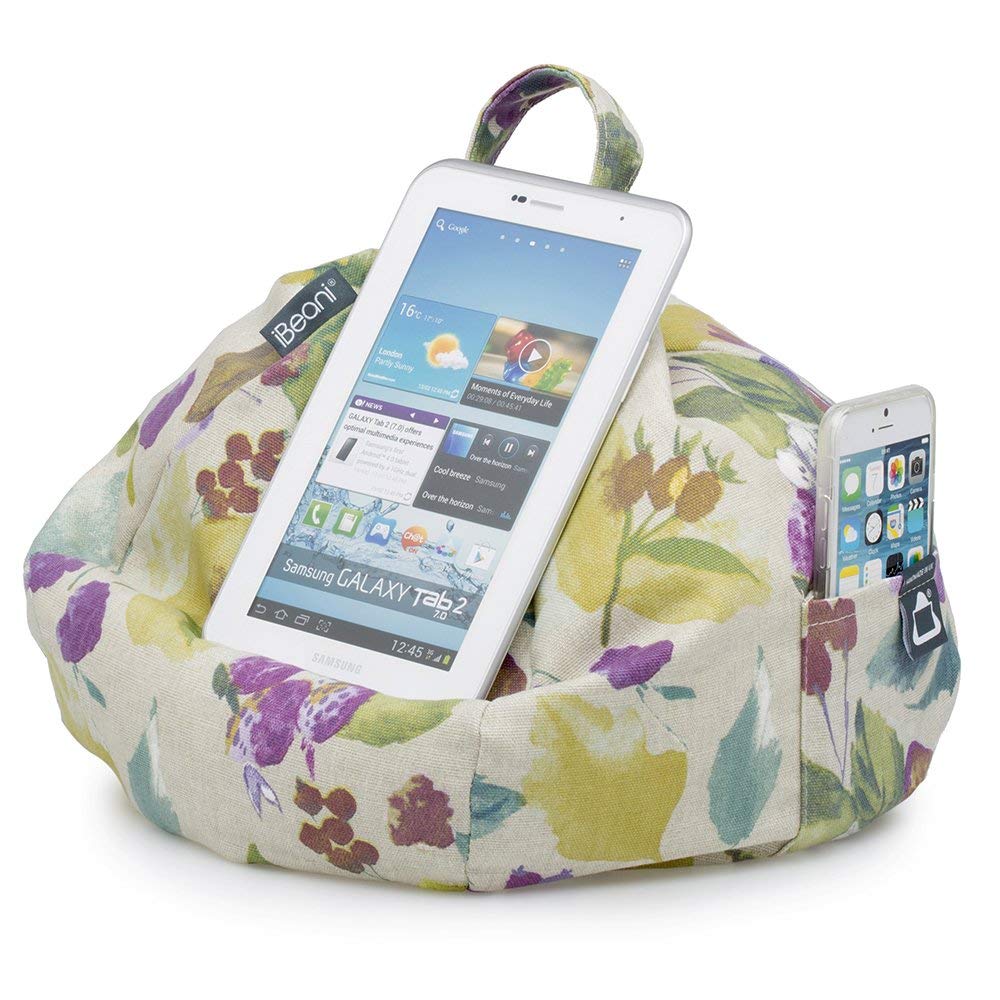 Flamingo Compression Socks – It's a good idea to wear compression socks if you're going to be in a restricted sitting position for long periods of time to reduce swelling, so why not make them fun and pop these on after take-off!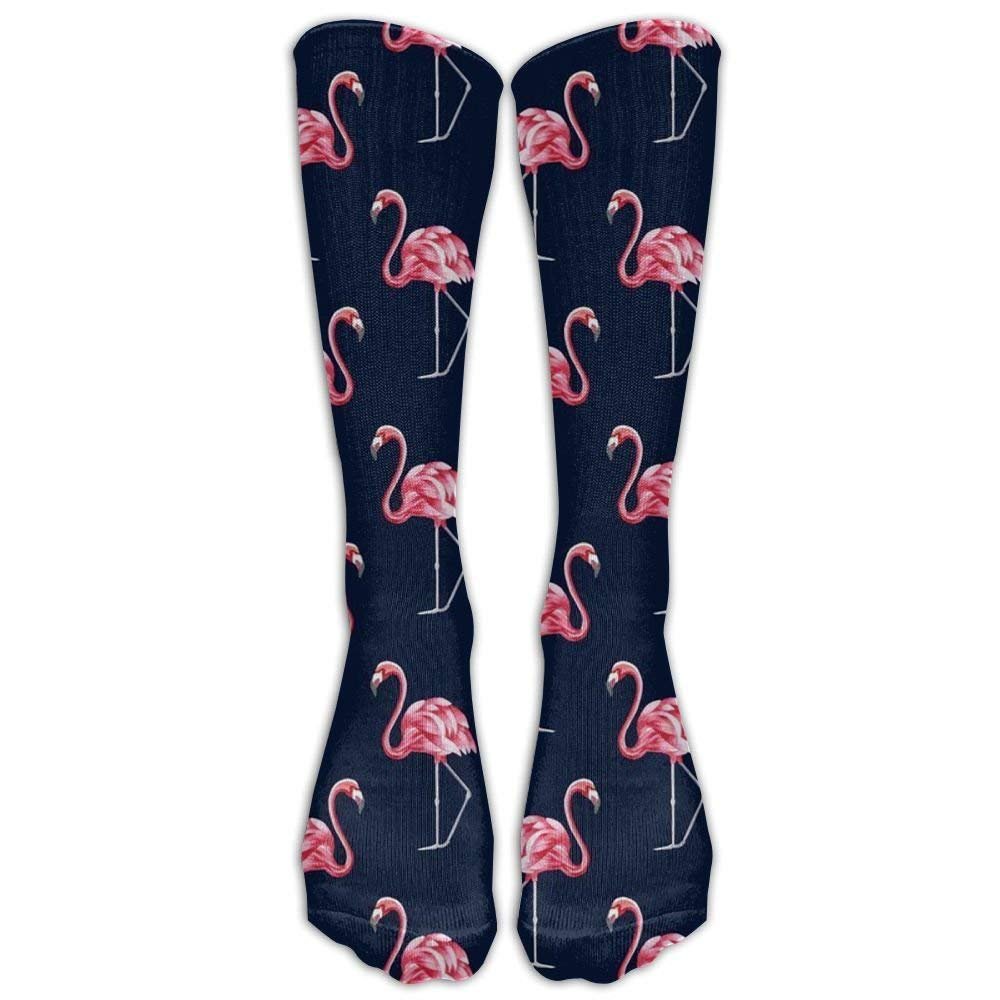 Unicorn eye mask – There's nothing worse than trying to get some shut eye on a busy flight with the cabin lights in full glare (or the person next to you having their reading light on!). So why not cheer up onlookers while you doze with these cute, fluffy unicorn eye masks.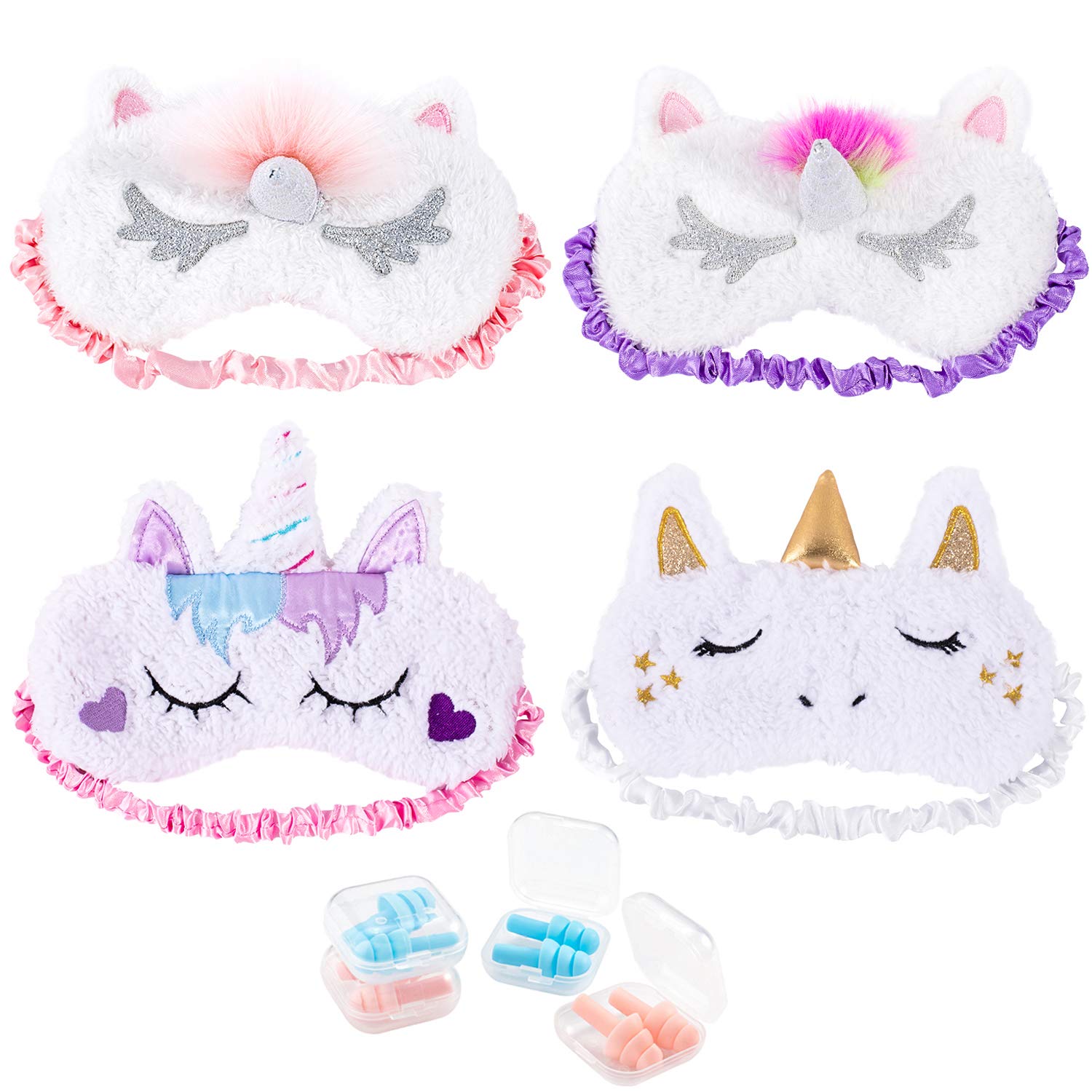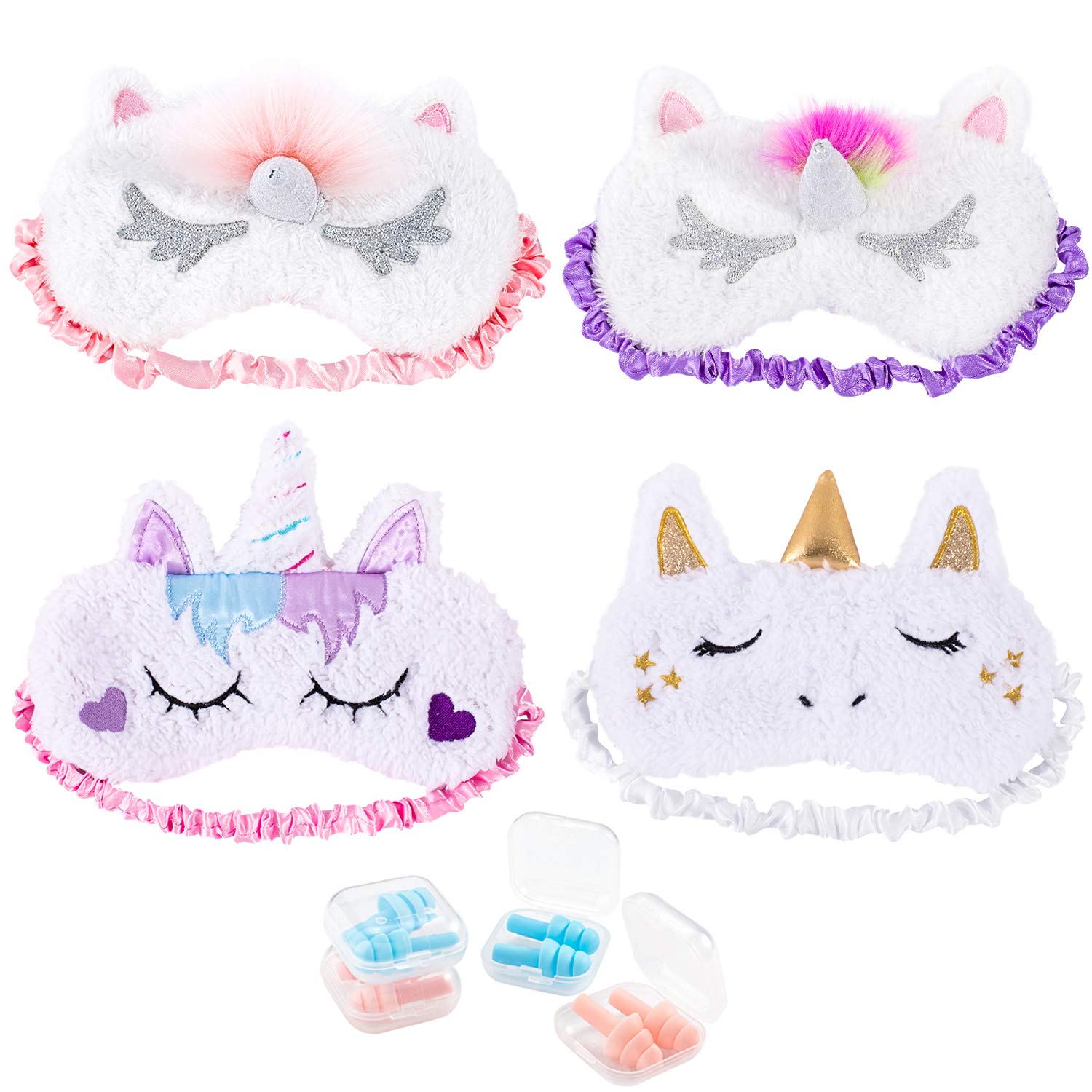 Cartoon Luggage Tags – How fun and colourful are these tropical suitcase tags! They're a set of five with space on the back for you to write all your details in case your luggage gets lost… but there's no way you'll have trouble spotting your bags with these attached!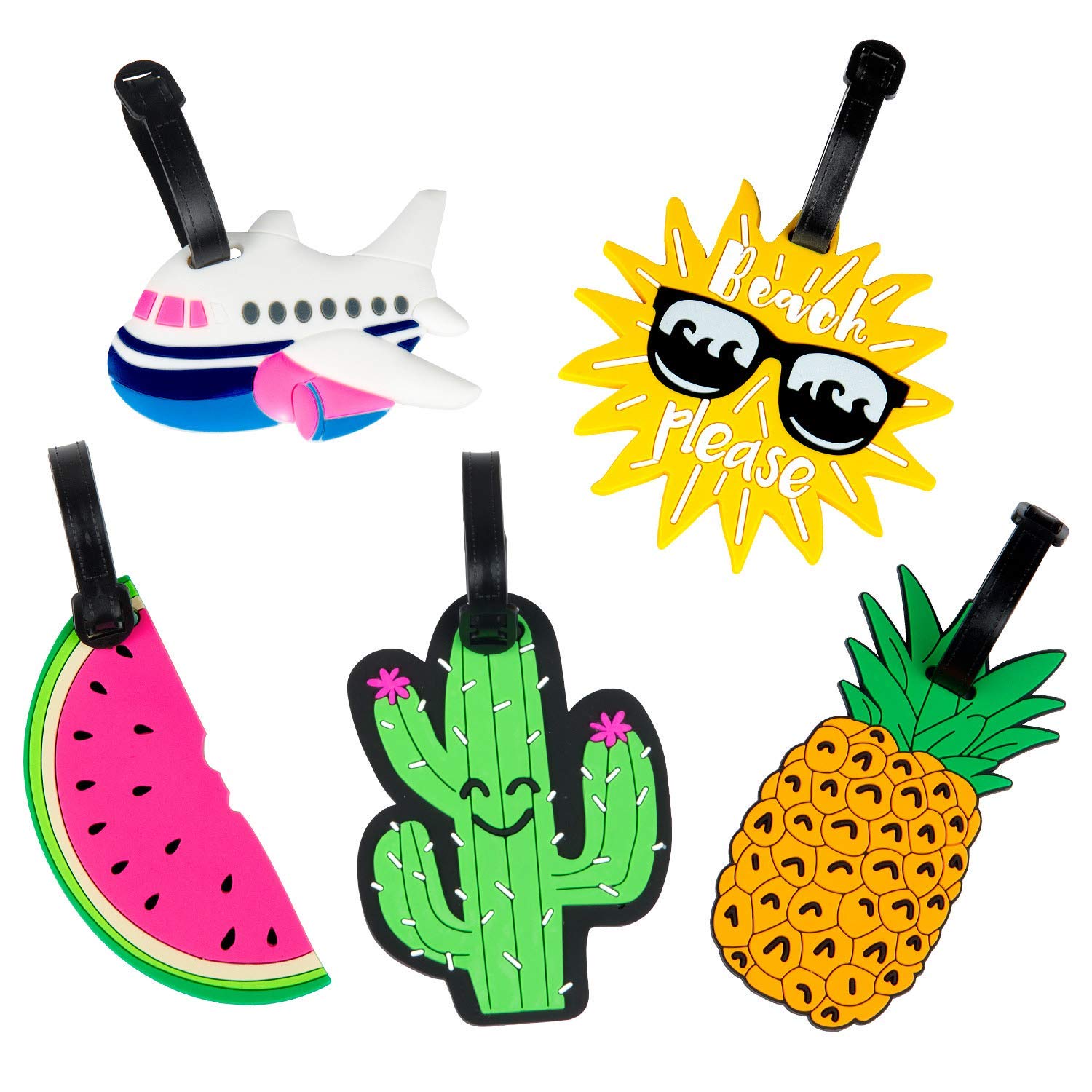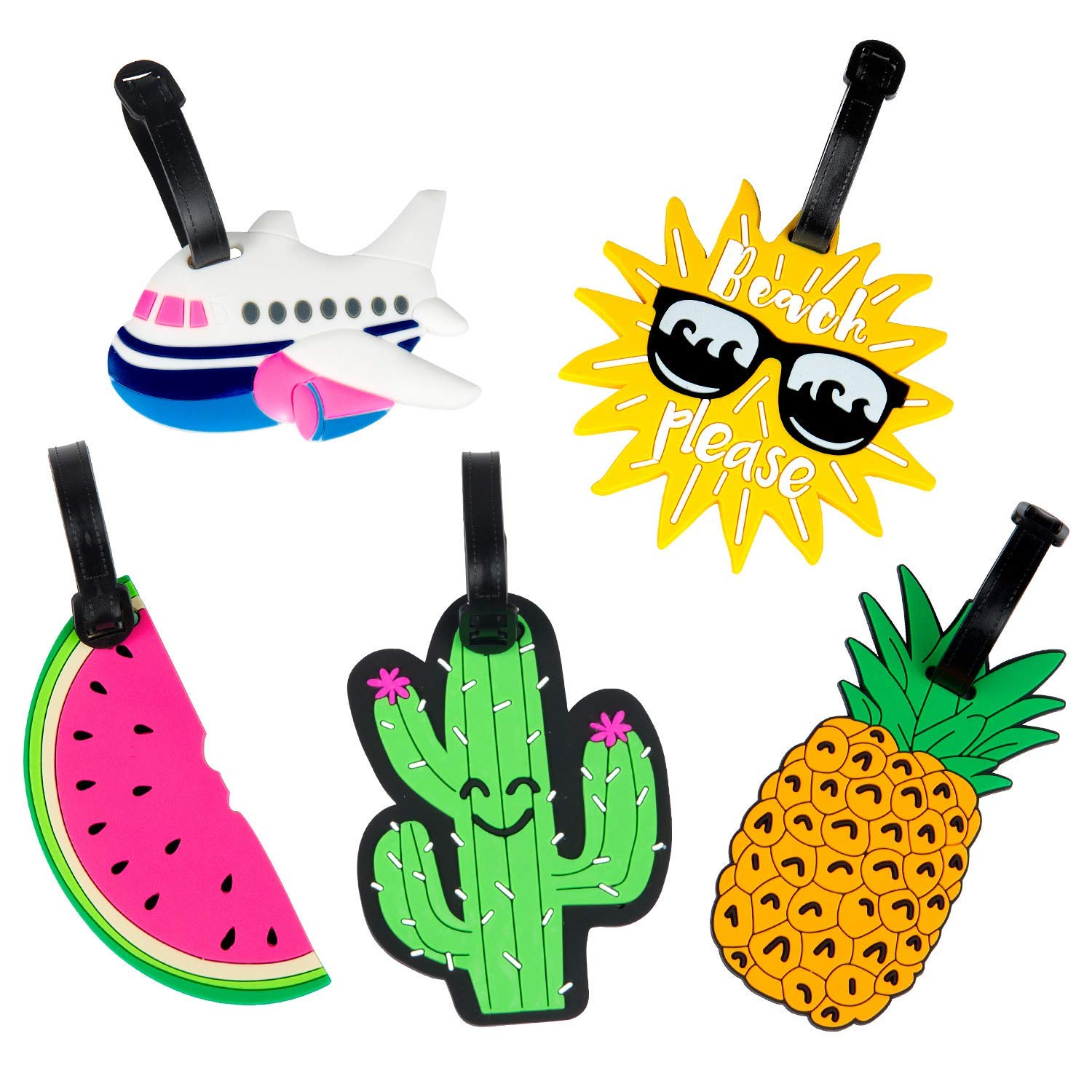 Clear Cosmetic Cases – Packing all your toiletries and cosmetics in transparent cases is a fab idea when going abroad. Not only does it let you see at a glance what's inside, it also allows security to easily see what's inside when you're passing checks before boarding.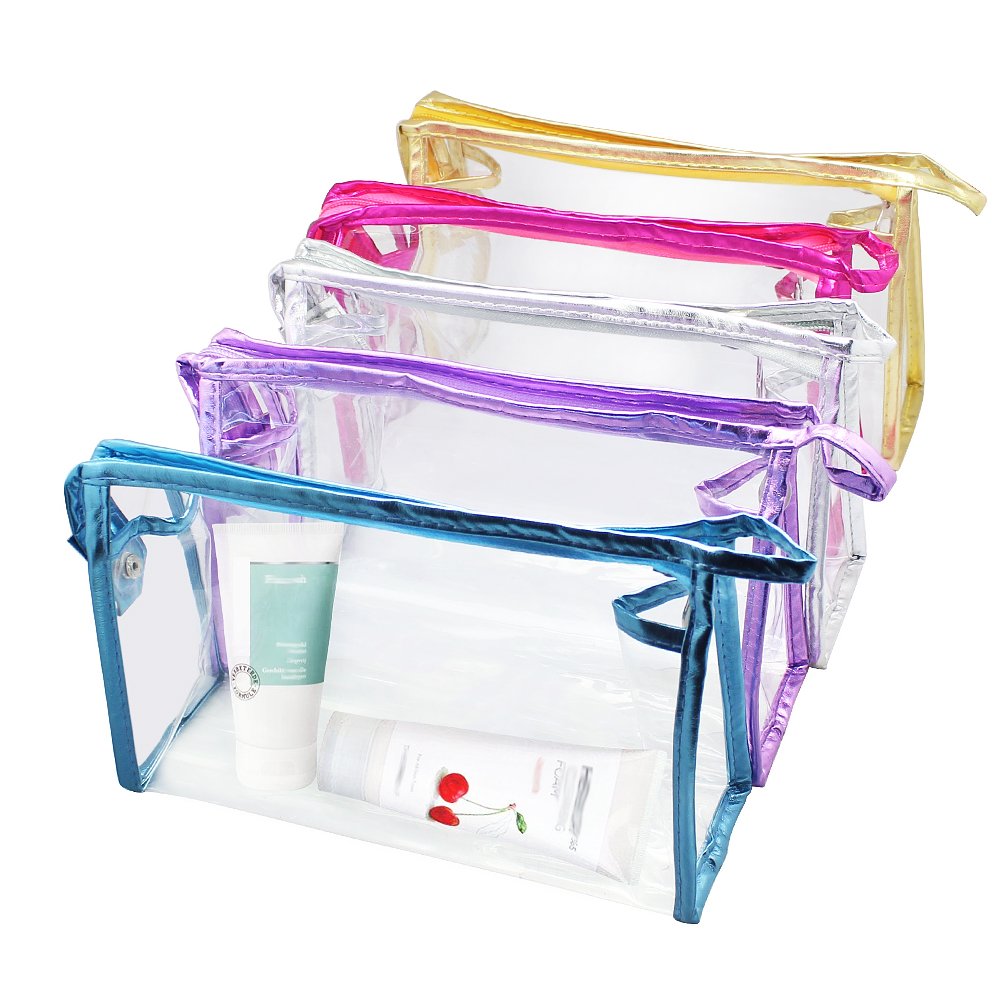 Pink Travel Adaptor – How sweet is this little set of universal travel chargers with multi country adaptors. Travel the world without worrying about loosing power to capture those precious memories.
Plus, there's no harm in making things pink where possible… right!?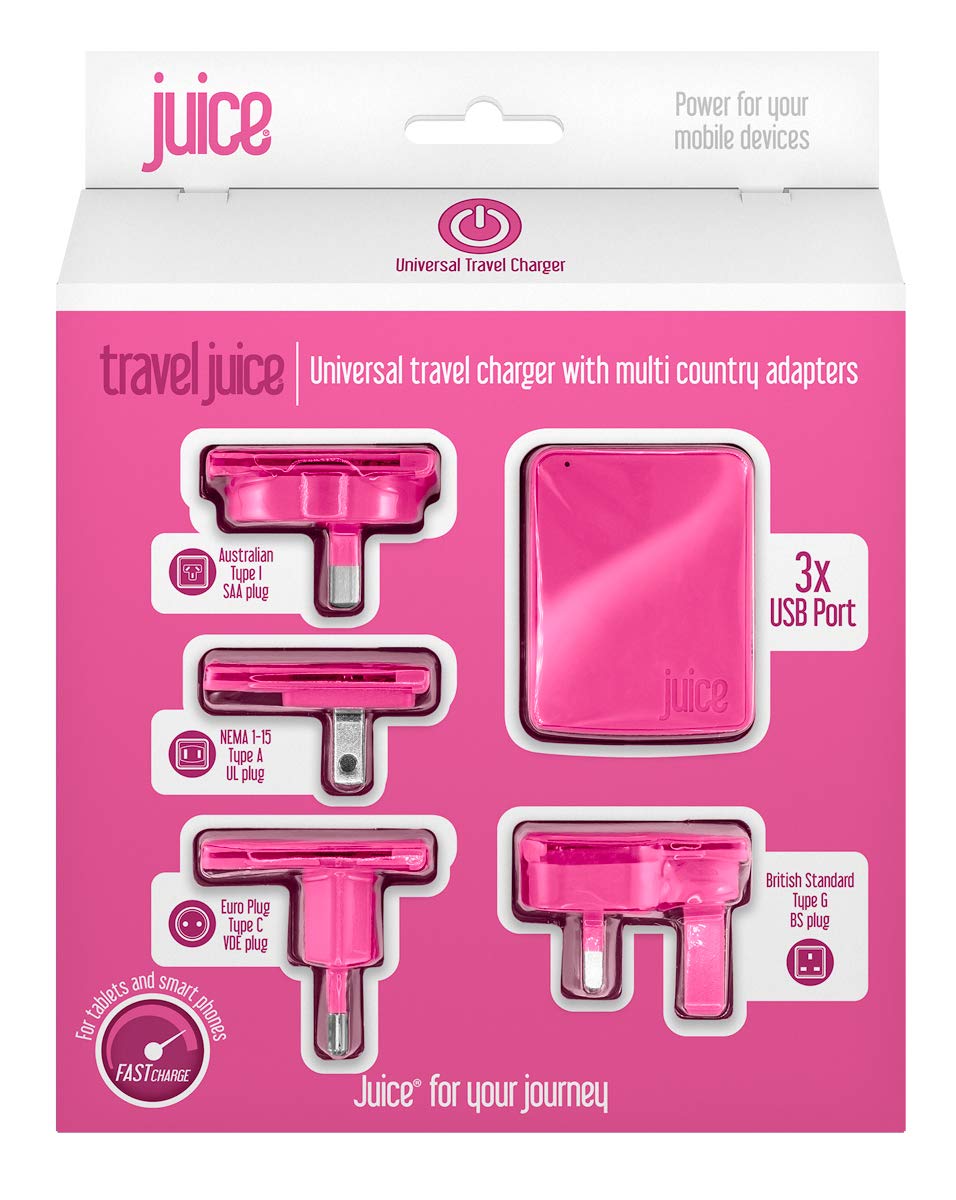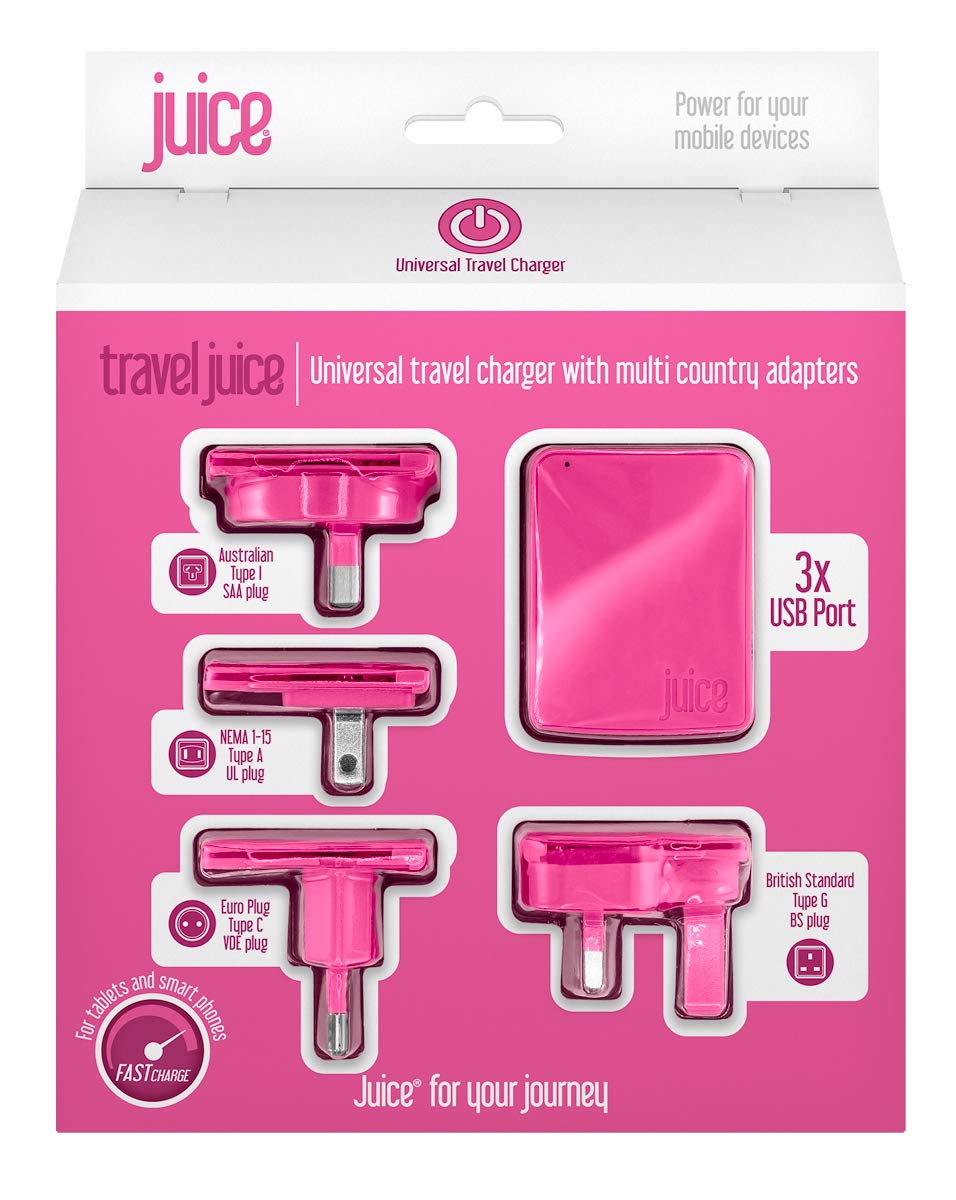 Unicorn Power Bank Charger – How adorable is this unicorn emoji power bank charger! Extend the run time of your smartphone or other devices while travelling with a simple USB connection.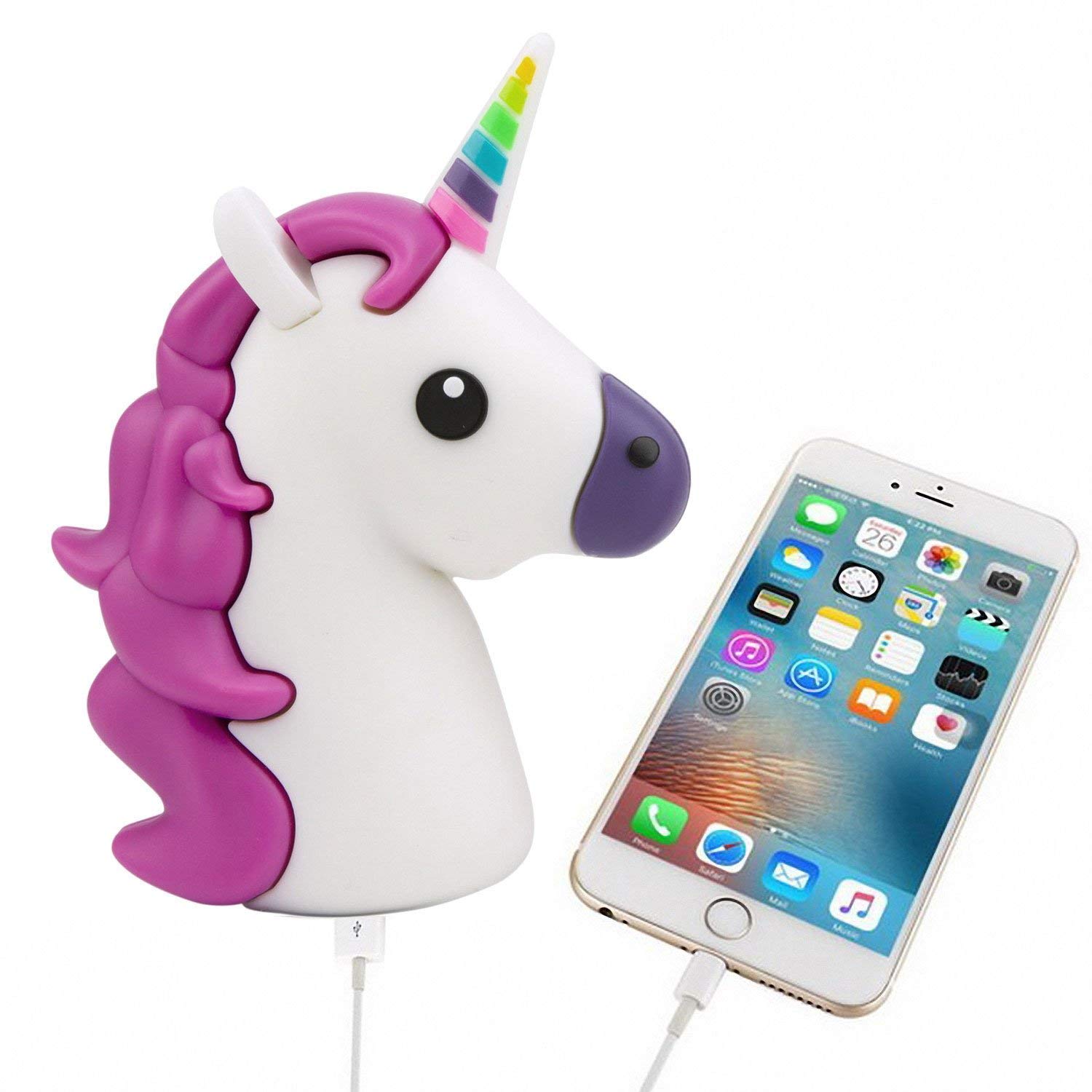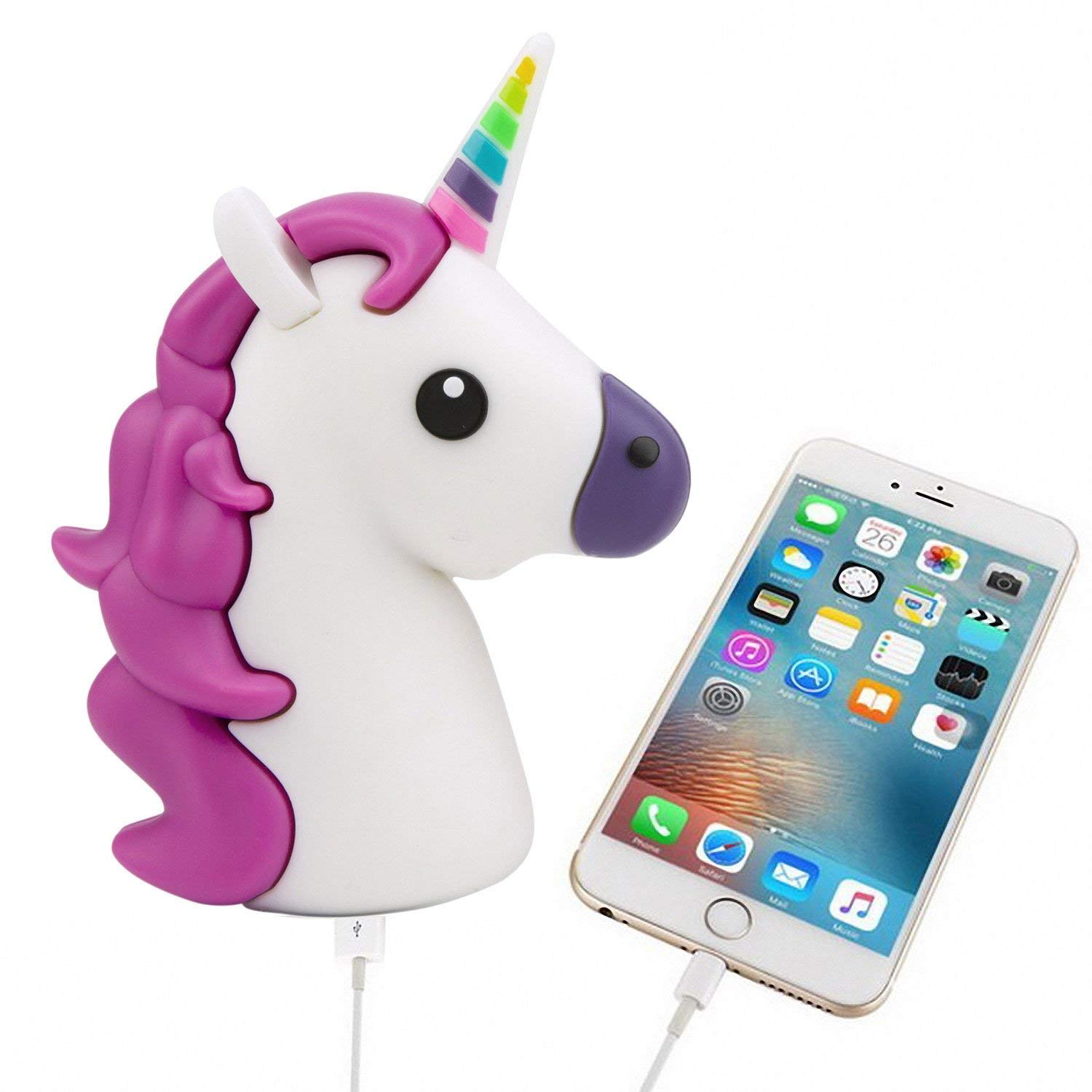 Travel Bottle Set – Does it get any cuter than these refillable silicone travel bottles, ideal for decanting your shampoo, conditioner, shower gel or even suncream when travelling.
Plus, they'd double up as fun bath toys for your little ones when away too!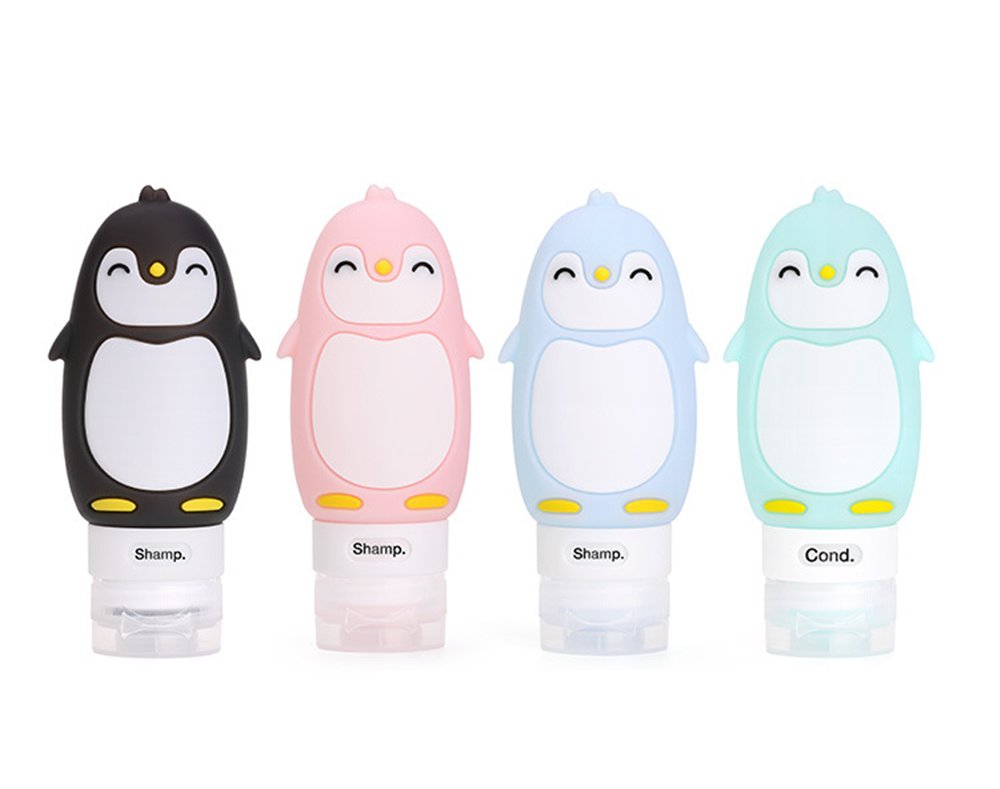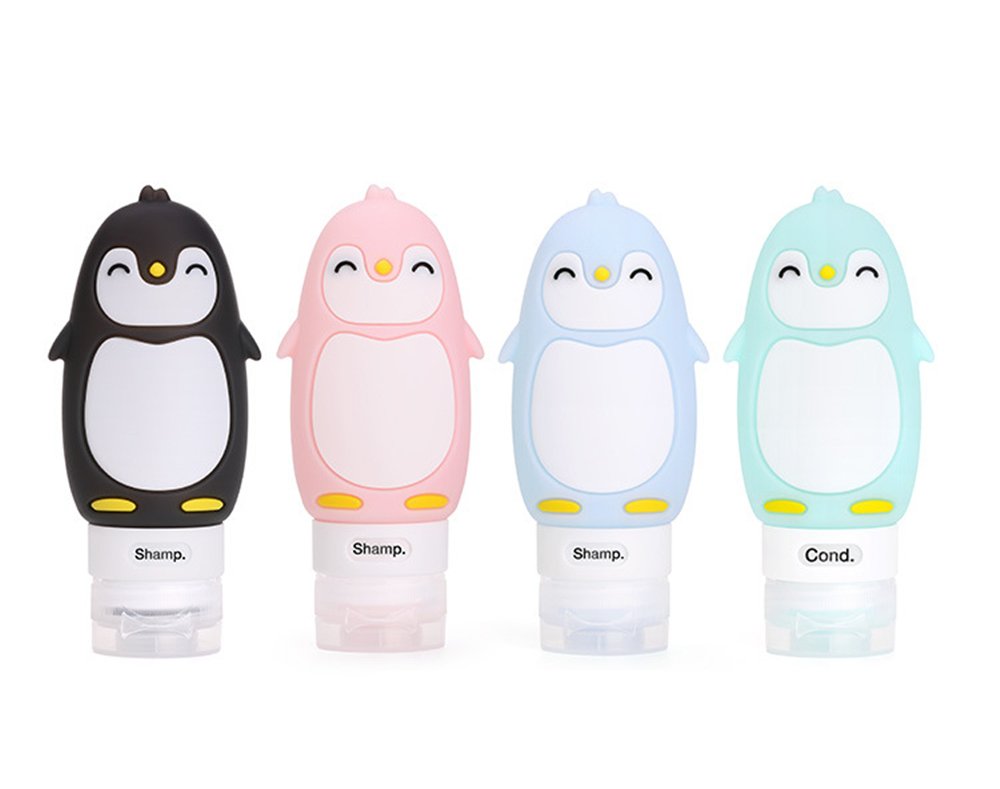 Personalised Luggage Straps – We all know how frustrating it can be waiting for your suitcase to come out on the luggage carousel, only to discover a sea of black bags which all look like yours!?
Solve this problem with these cool personalised luggage straps, you'll have no problem spotting your bag when your name's staring back at you!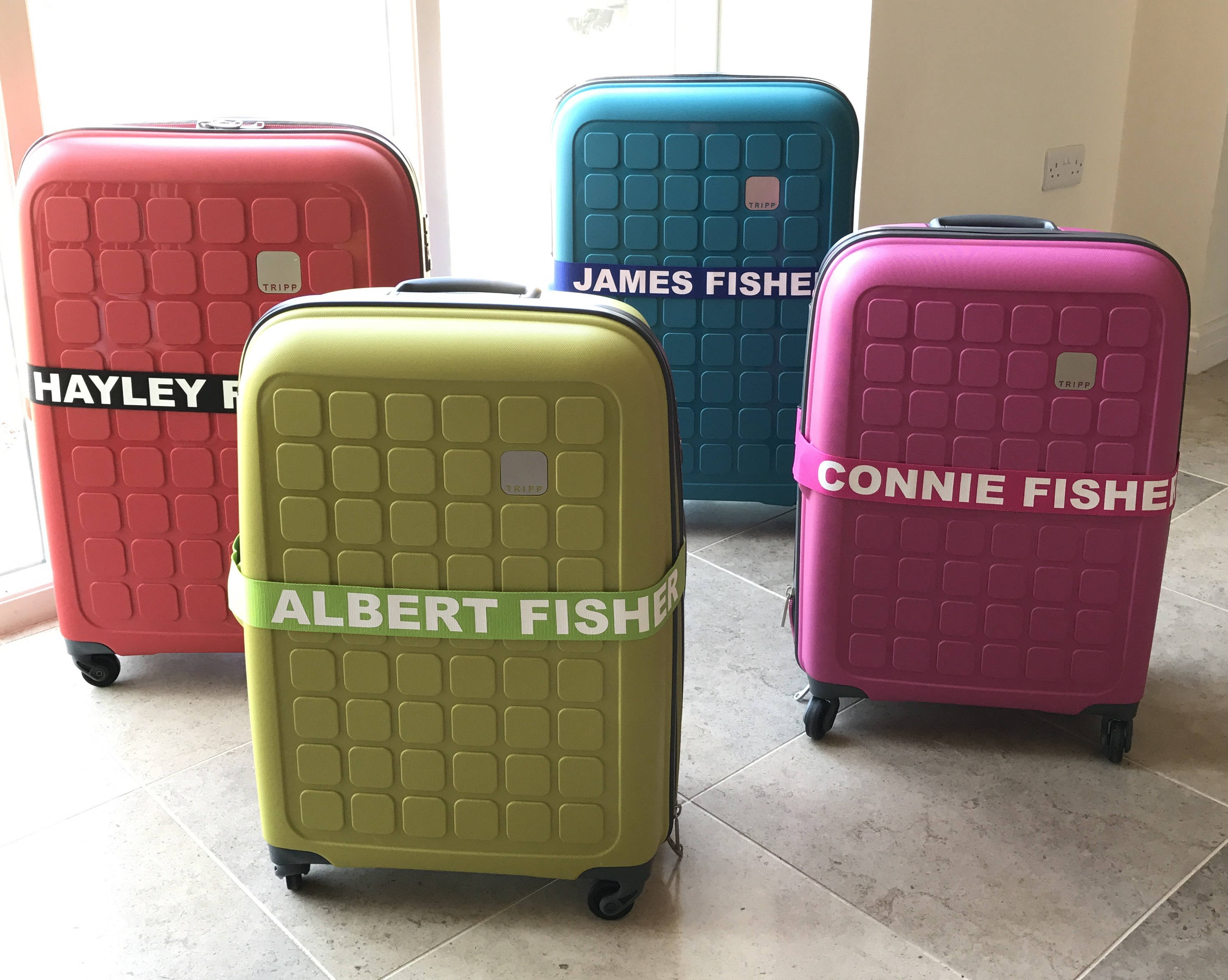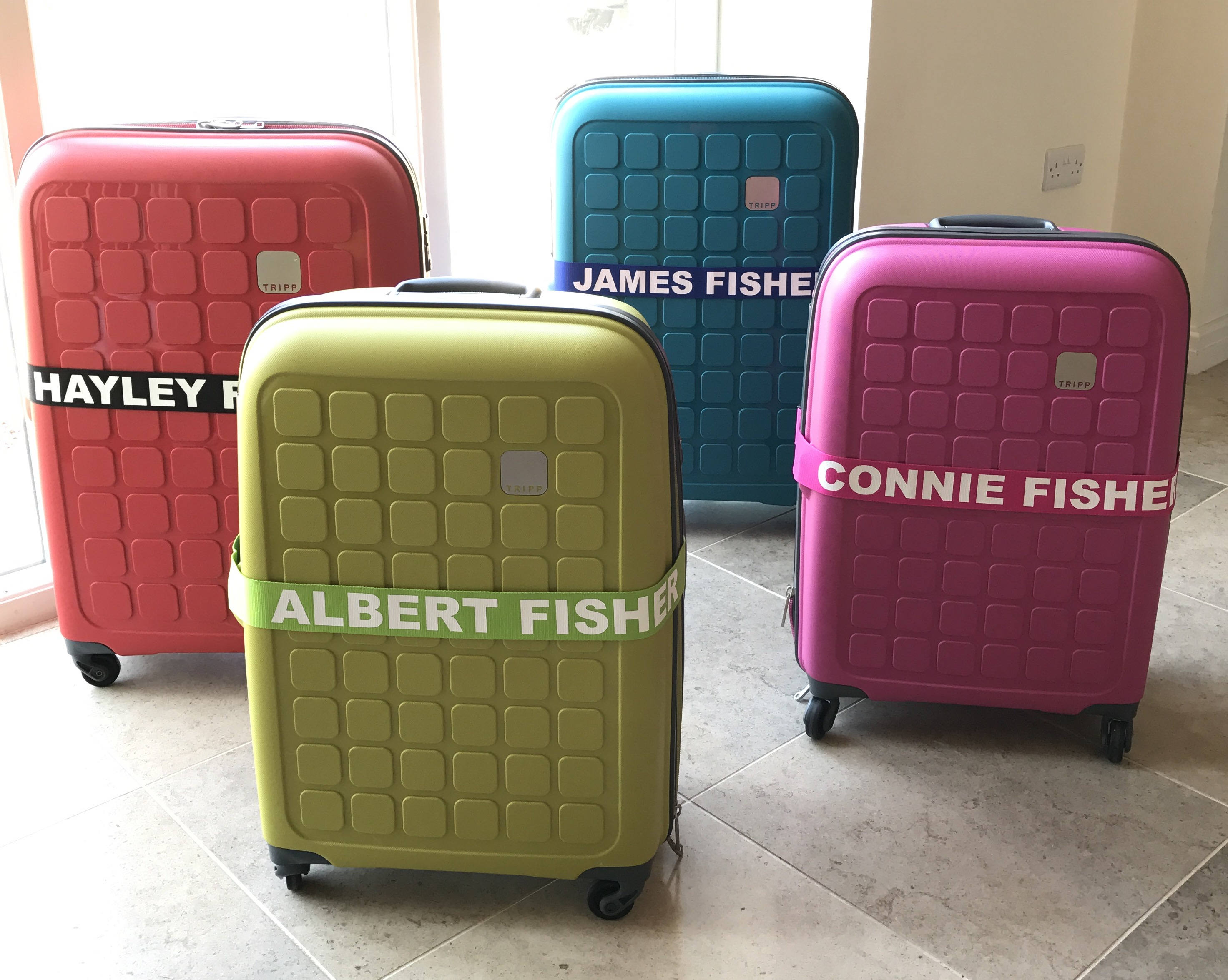 Lolly Audio Splitter – Now you can share your playlist with friends and family when travelling with this fun lolly audio splitter.
Simple plug the lolly into the headphone jack on your phone, this will now allow you to plug in two sets of headphones out the top… genius!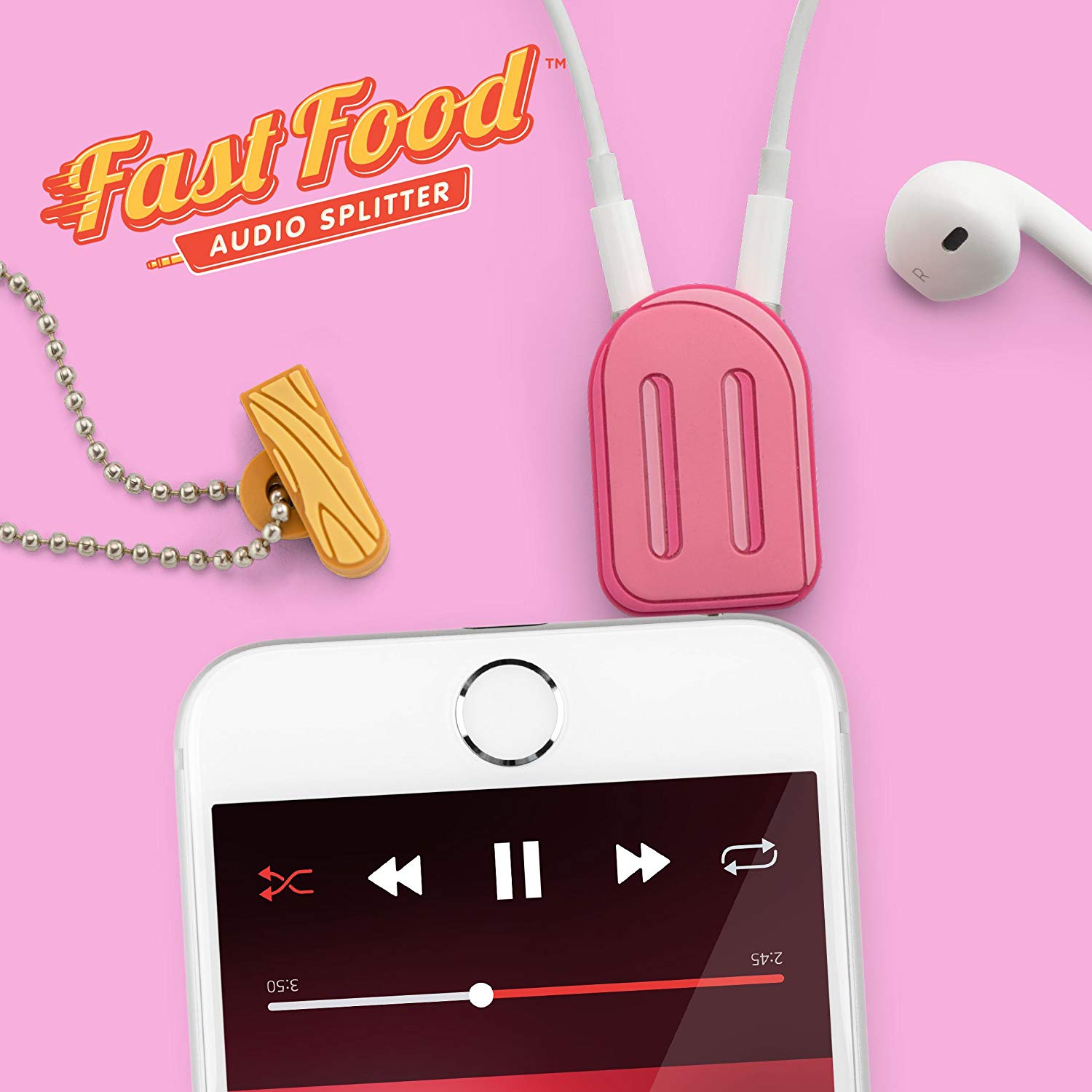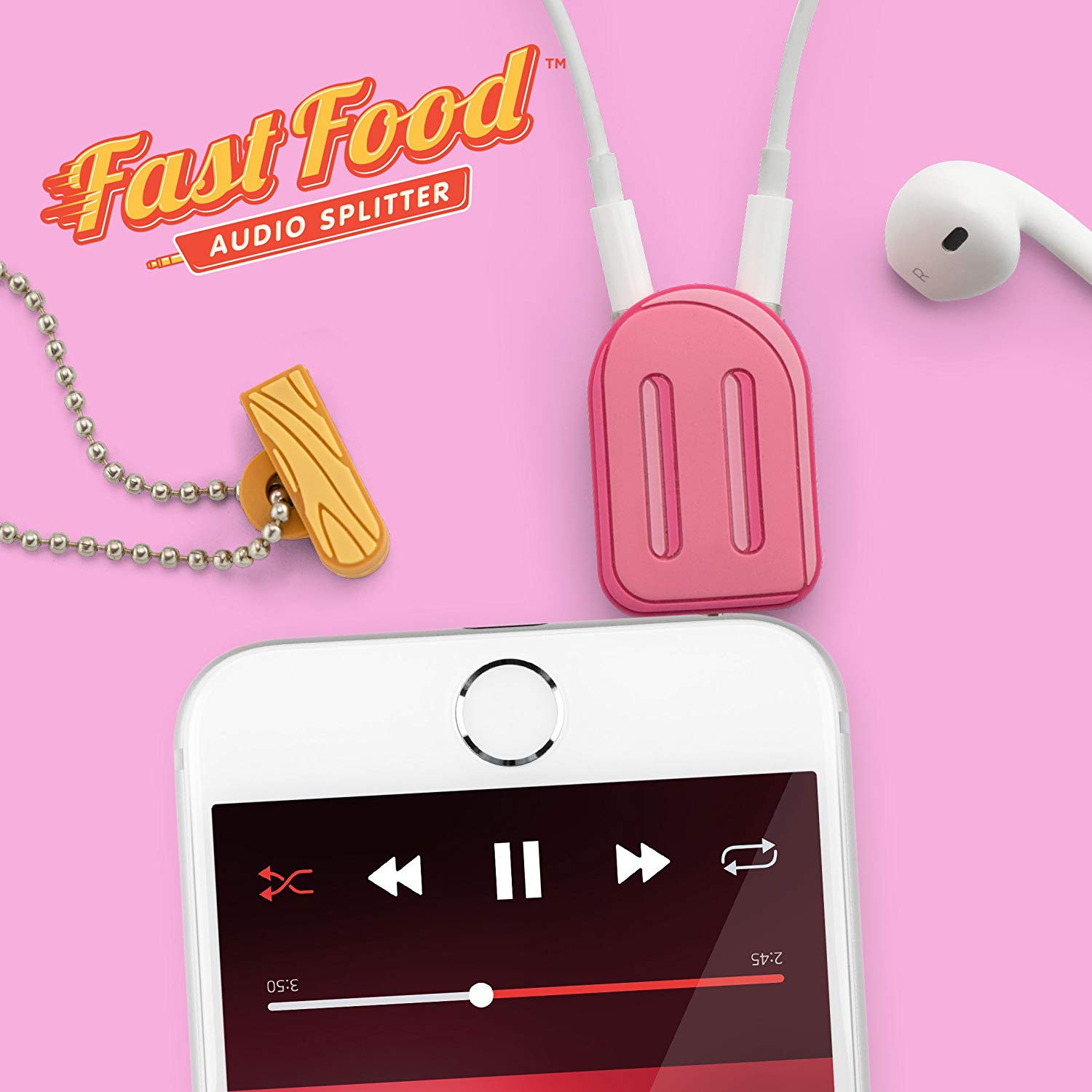 Unicorn neck pillow – Hands up who'd love this sweet unicorn neck pillow!? Get comfy when travelling with this cute accessory which supports your neck when resting on-the-go and also has a cool hoody for extra snugness!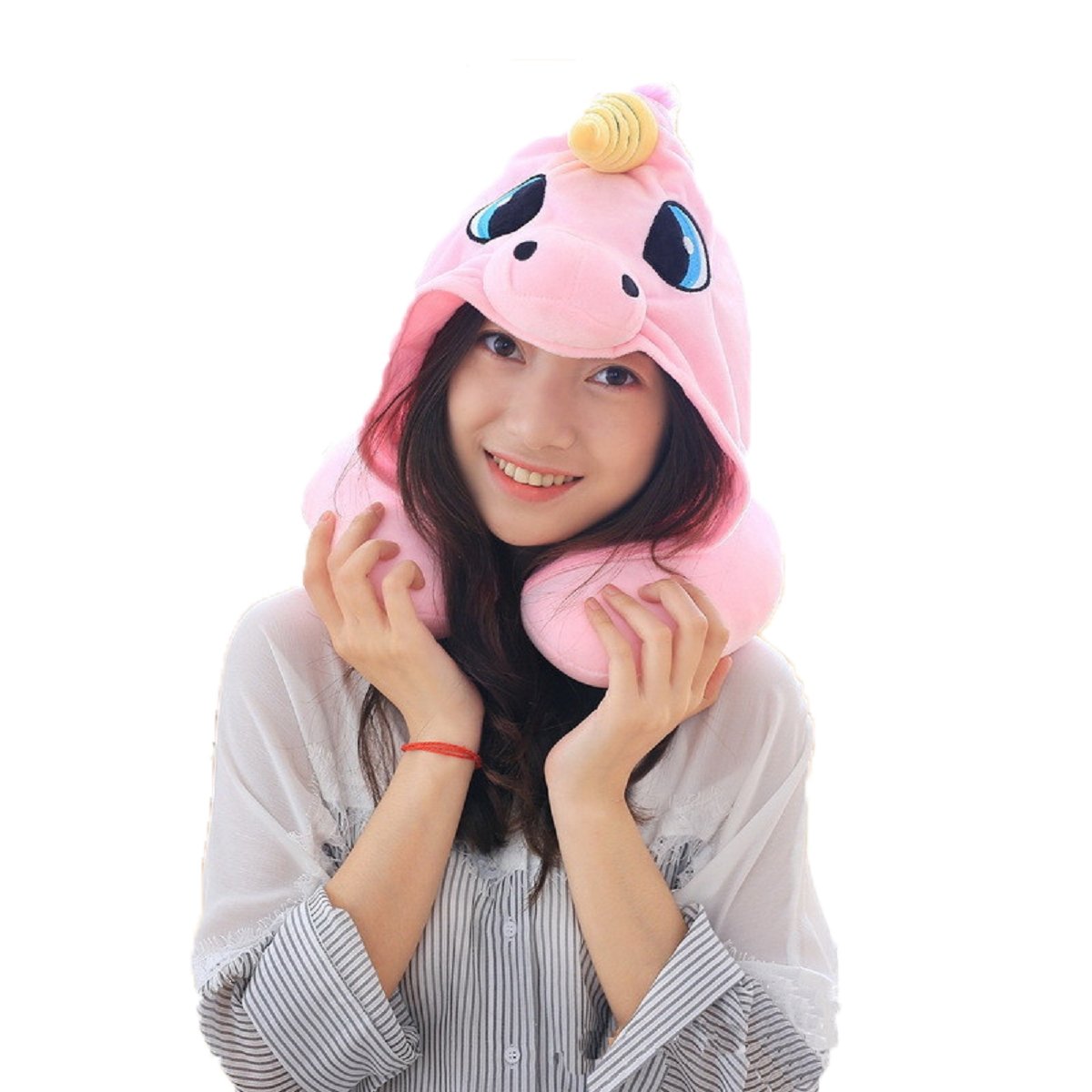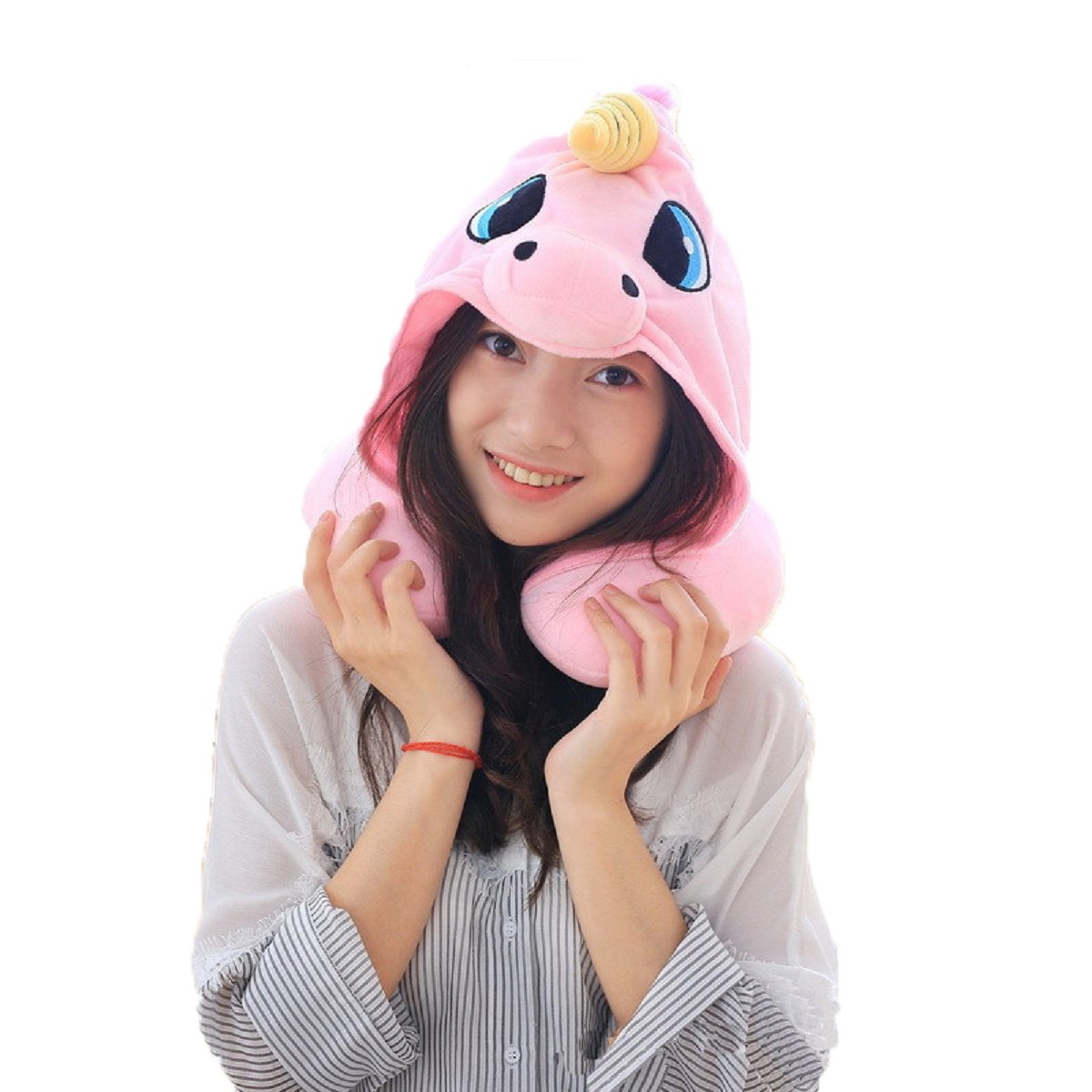 Portable Wine Glass – Relax by the pool in style with this portable wine tumbler. The lid stops spills when on-the-go and the sliding top keeps bugs and dirt out your precious glass of vino while down the beach, in the garden, at the park, poolside… seriously handy!
It's insulated too so your drink will stay cool even in the summer sun.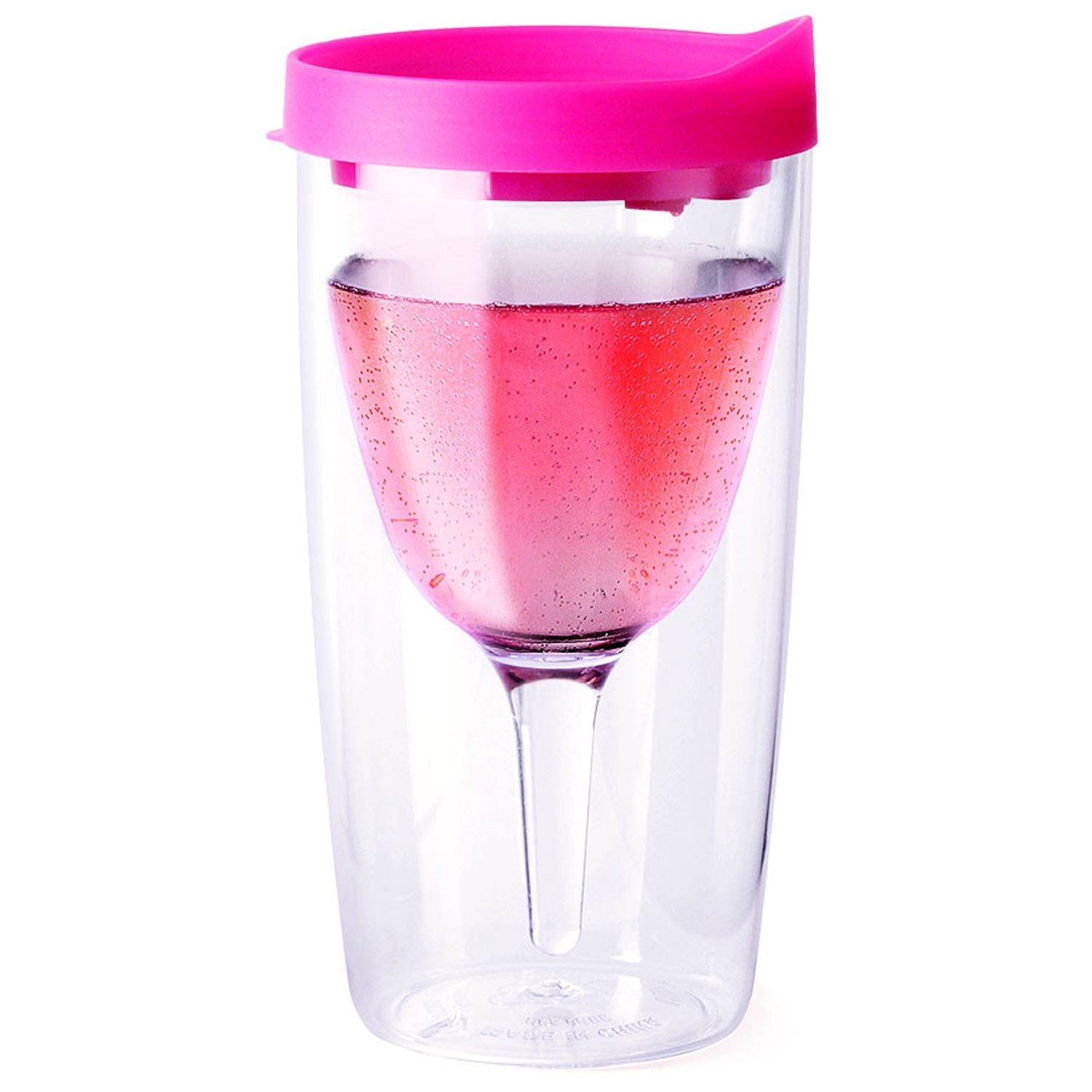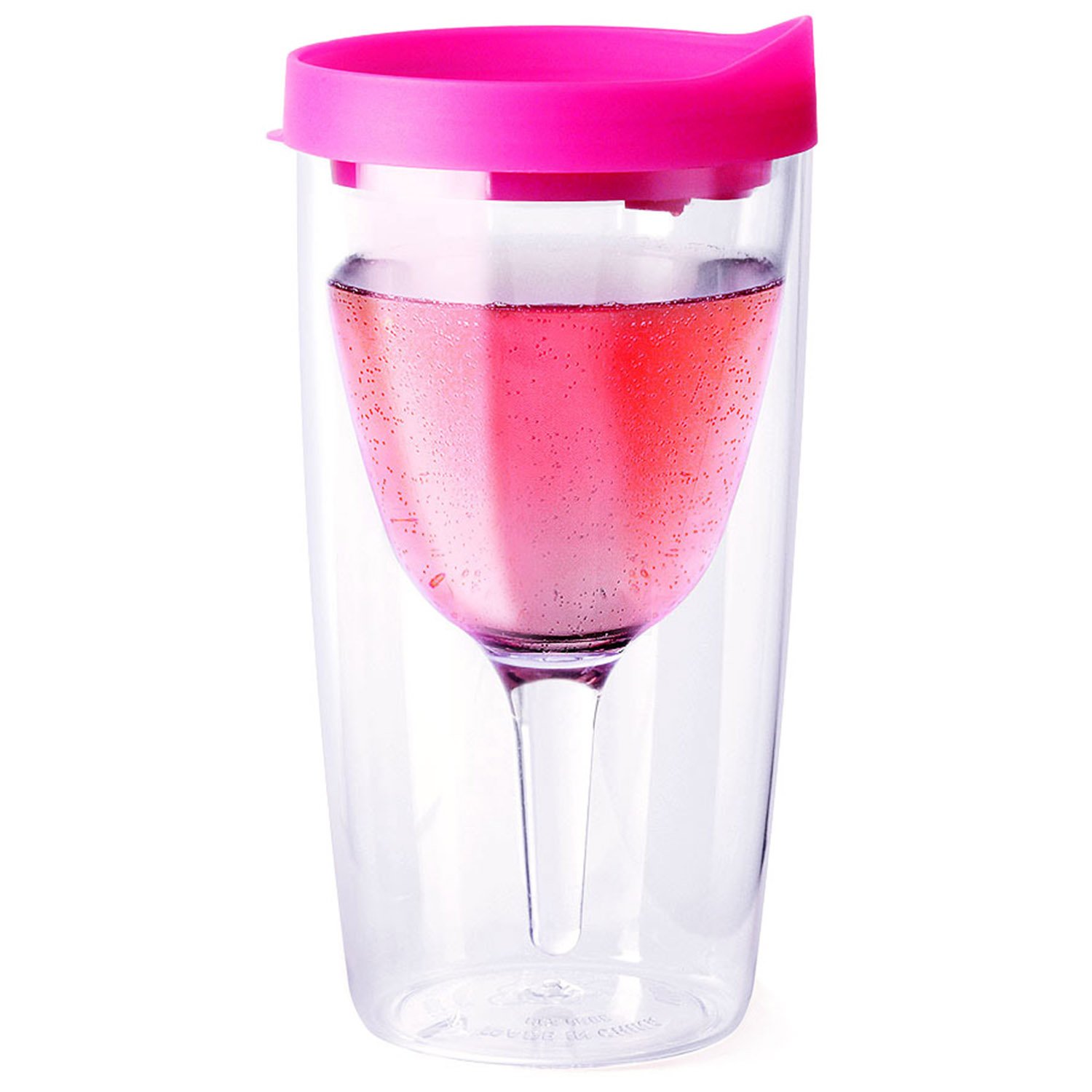 Travel Notebook – You'll be the envy of your friends with one of these beautiful, gold foil travel journals. They'd make a lovely keepsake for somebody special or a little treat for yourself to keep those precious holiday memories safe.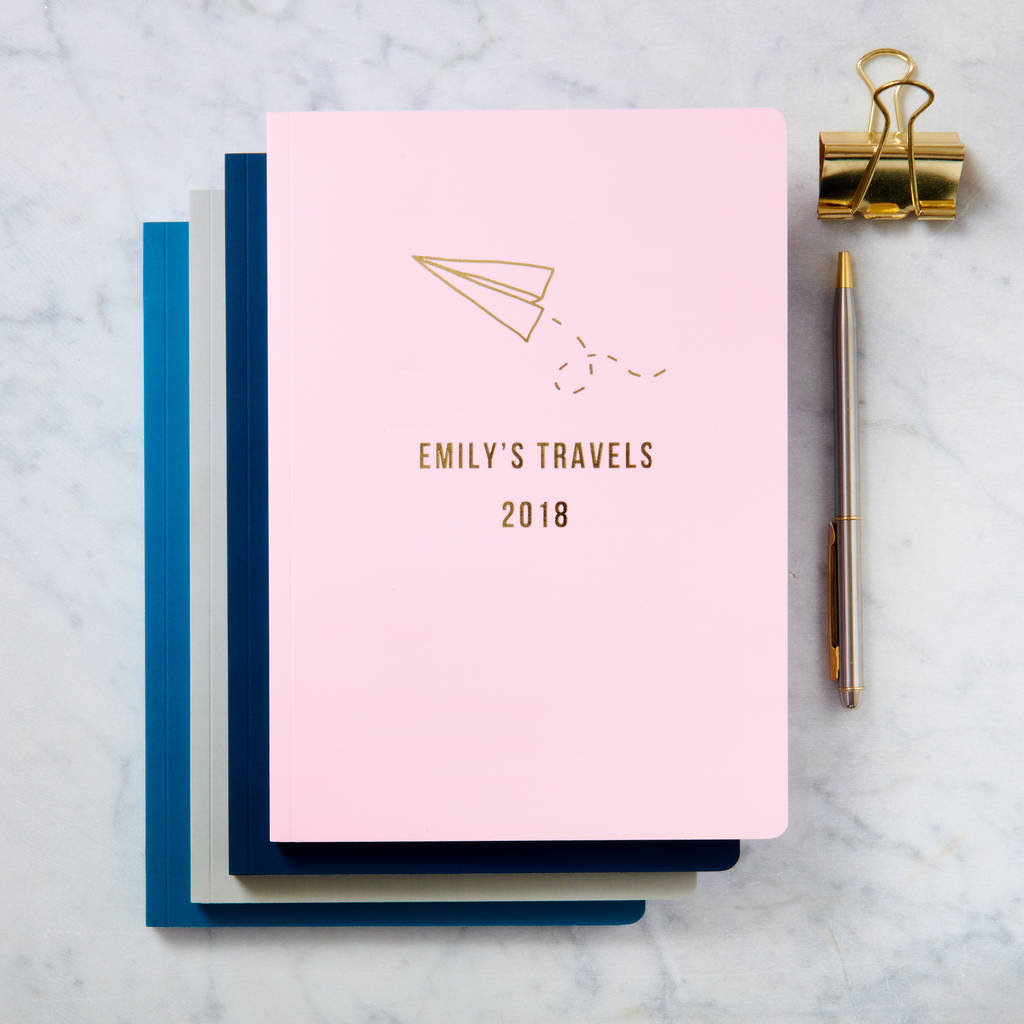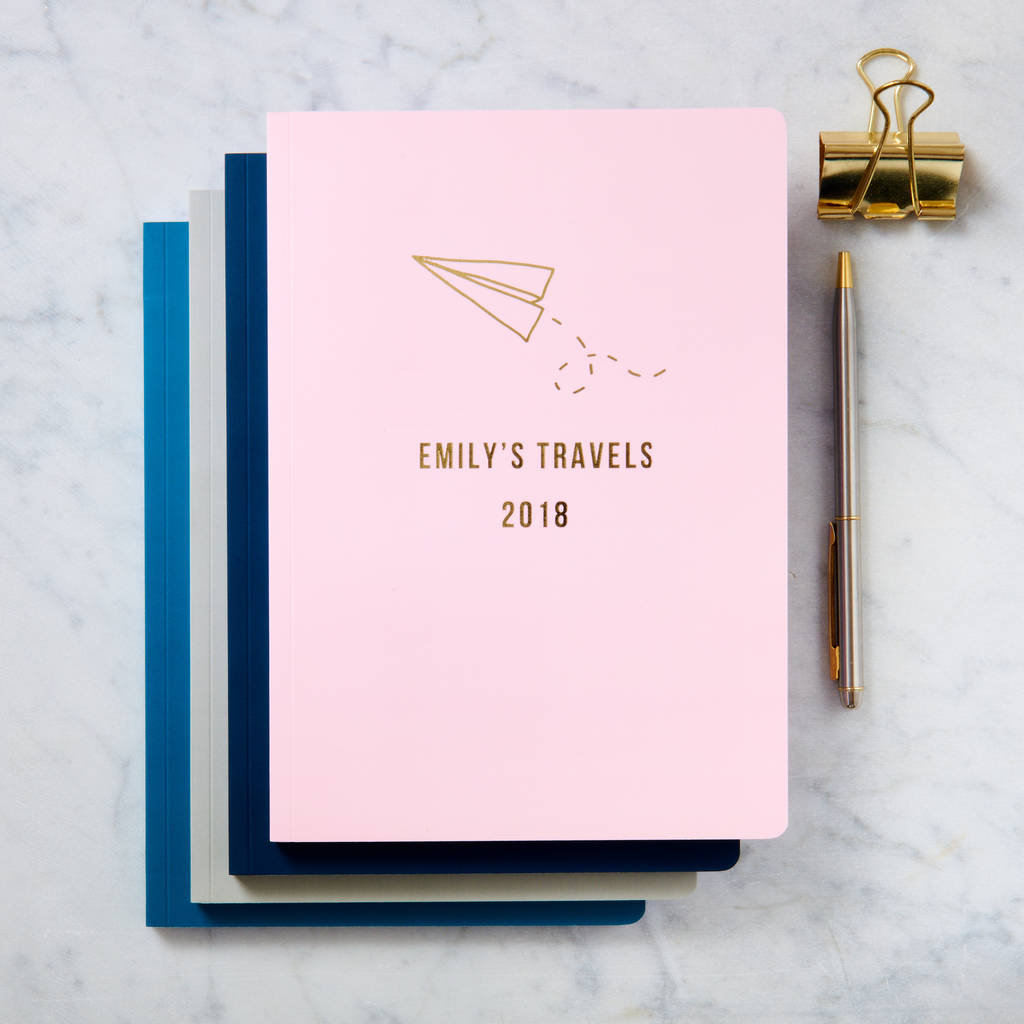 Heart Suitcase Padlock – Keep your belongings safe with these adorable heart padlocks (set of 3). Not only do they look adorable, but you can travel rest-assured your luggage won't be tampered with and your suitcase will arrive safely with you.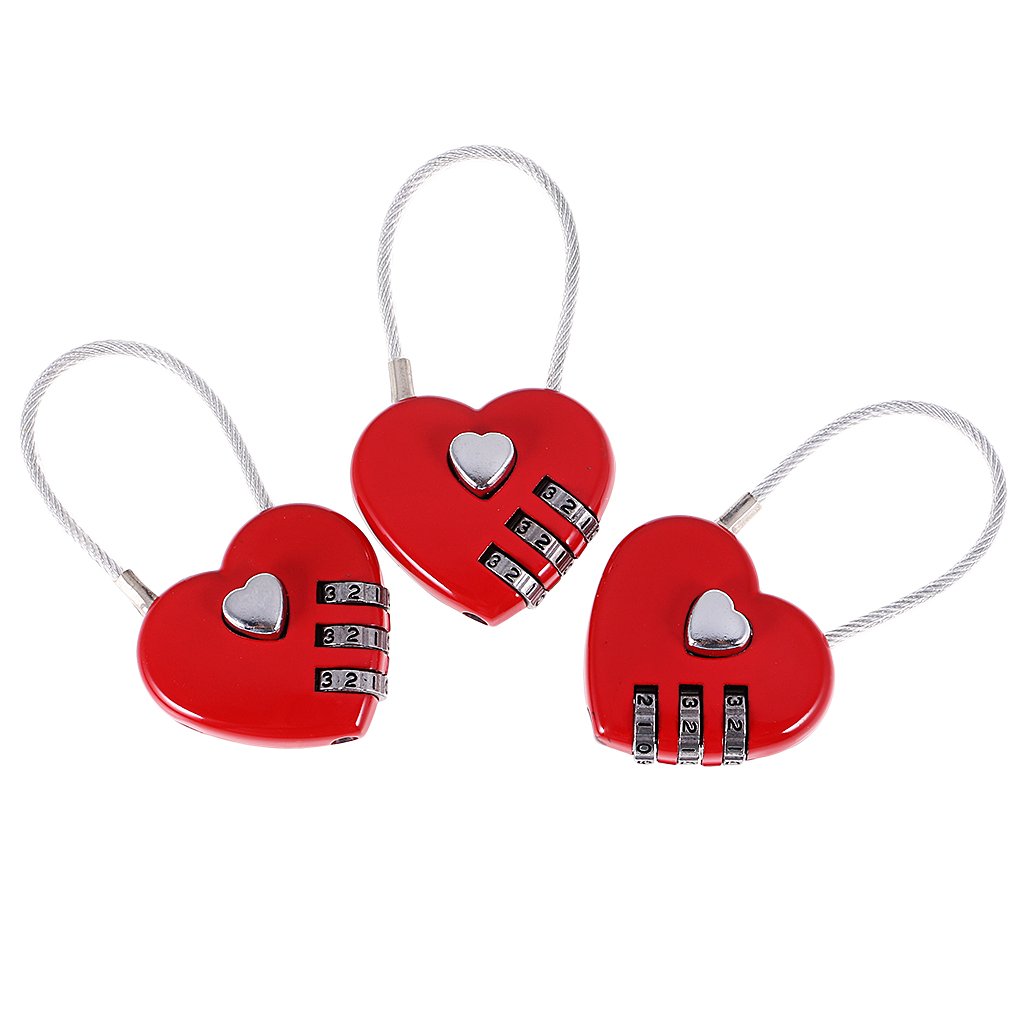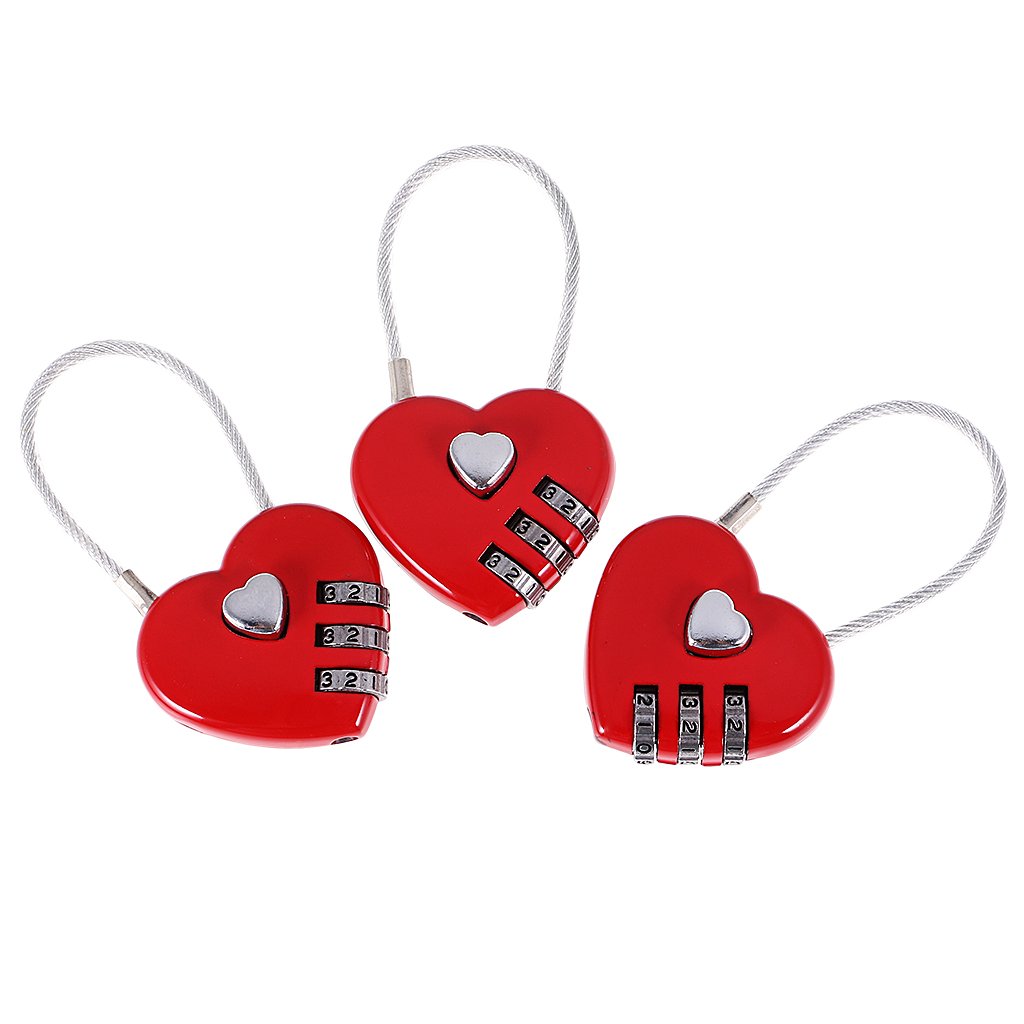 Gift Boxed Tassel Earplugs – Inspired by the best selling replica of the iconic tassel earplugs worn by Audrey Hepburn in Breakfast at Tiffany's!
These upgraded thick rubber ear plugs will block out serious noises so you can sleep soundly while looking glamorously stylish.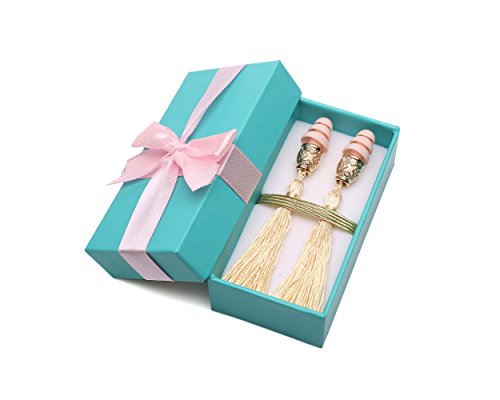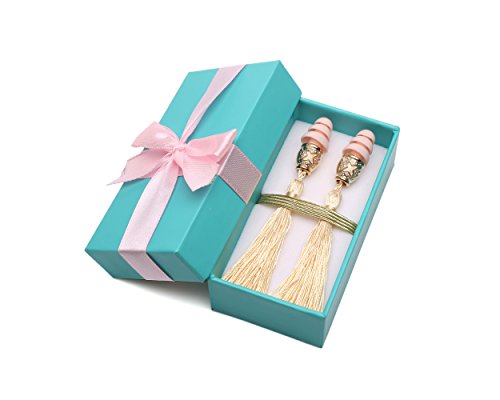 Collapsible Drink Bottle – How handy is this collapsible drink bottle. Unlike traditional sports bottles, it can be folded down to fit into small bags, ideal when travelling.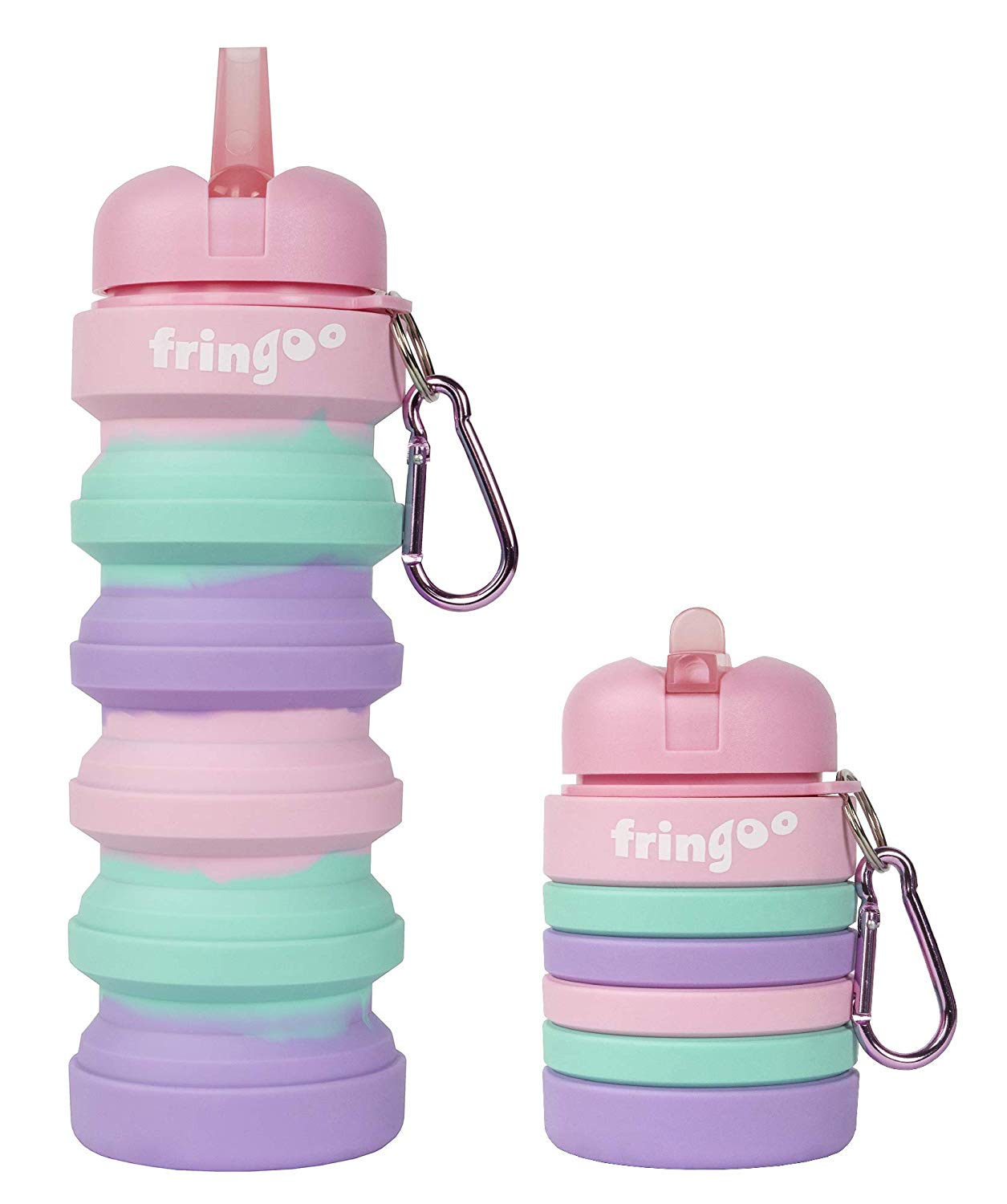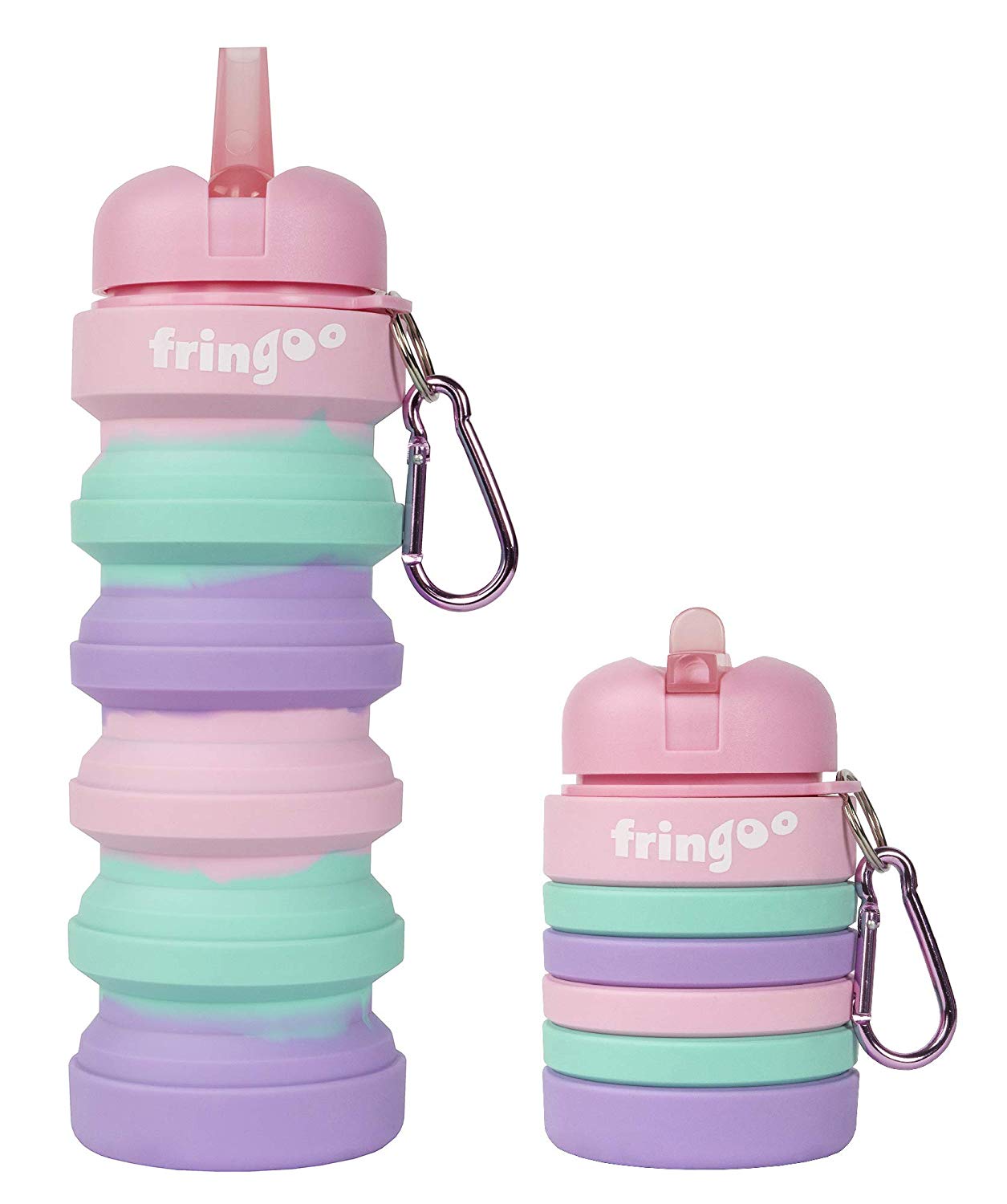 Travel Purse – This purse will give you and your friends and family a giggle when away! The front reads "Note to self, foreign money is not pretend money."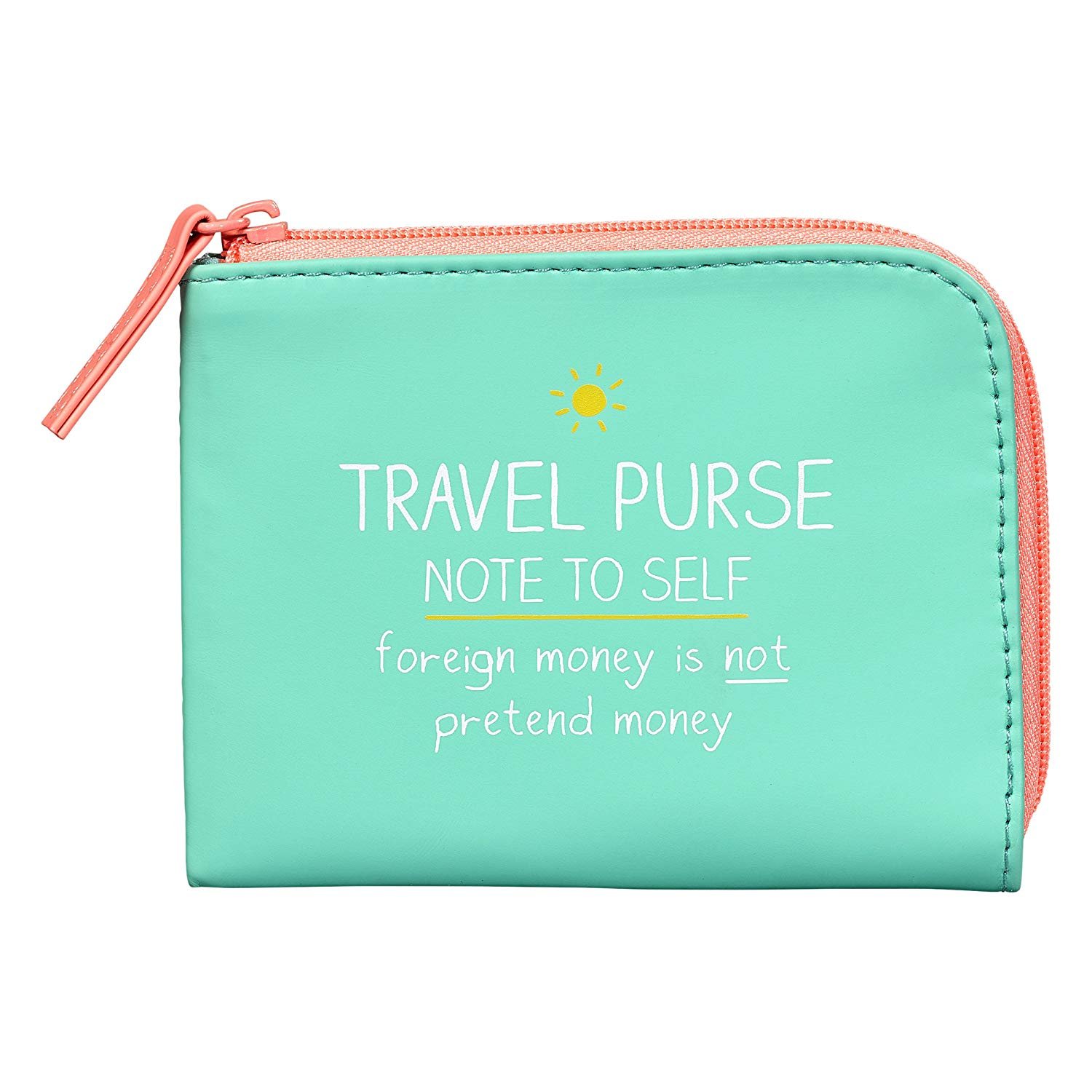 Luggage Cover – Is your suitcase looking a bit tired…? Has it seen better days? Grab yourself one of these fun luggage covers to brighten it up and have it looking brand spanking new!
No need to splash out on a new case, these simple covers will give you a new case in seconds! We love this fun flamingo design, but there's tonnes of other to choose from.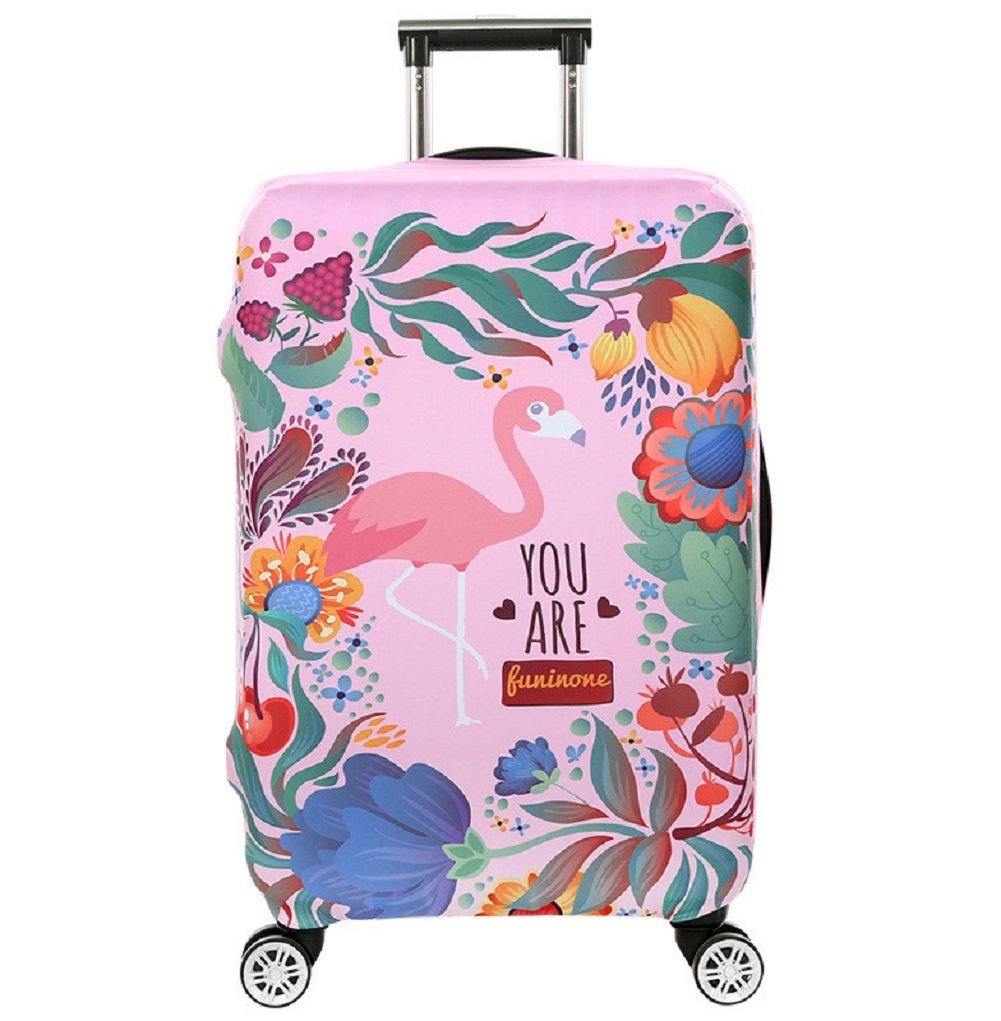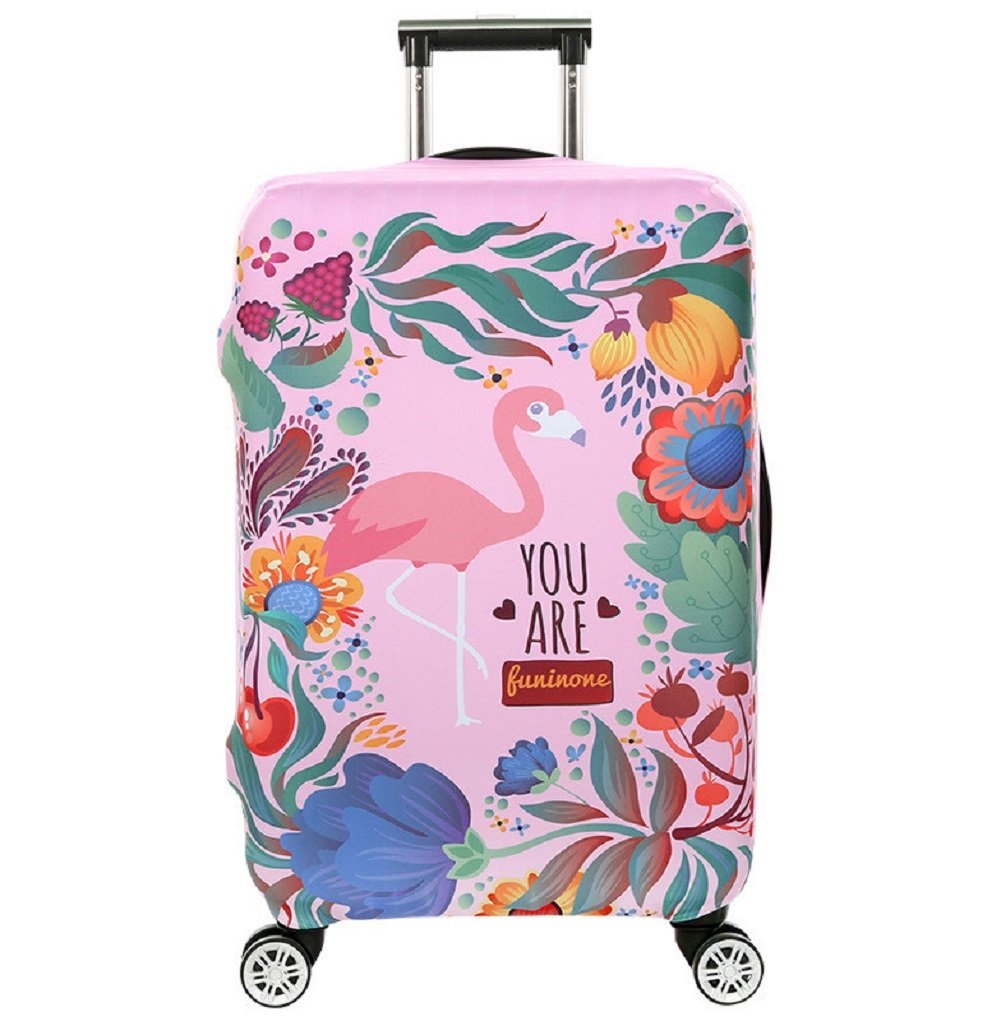 Cable Organiser Bag – Are you forever getting your wires crossed? If so, this travel pouch will sort you right out! Neatly store all your electronics cables in one handy bag when travelling, each with their own tidy compartment.
No more spending the duration of the flight trying to untangle your headphones or charger!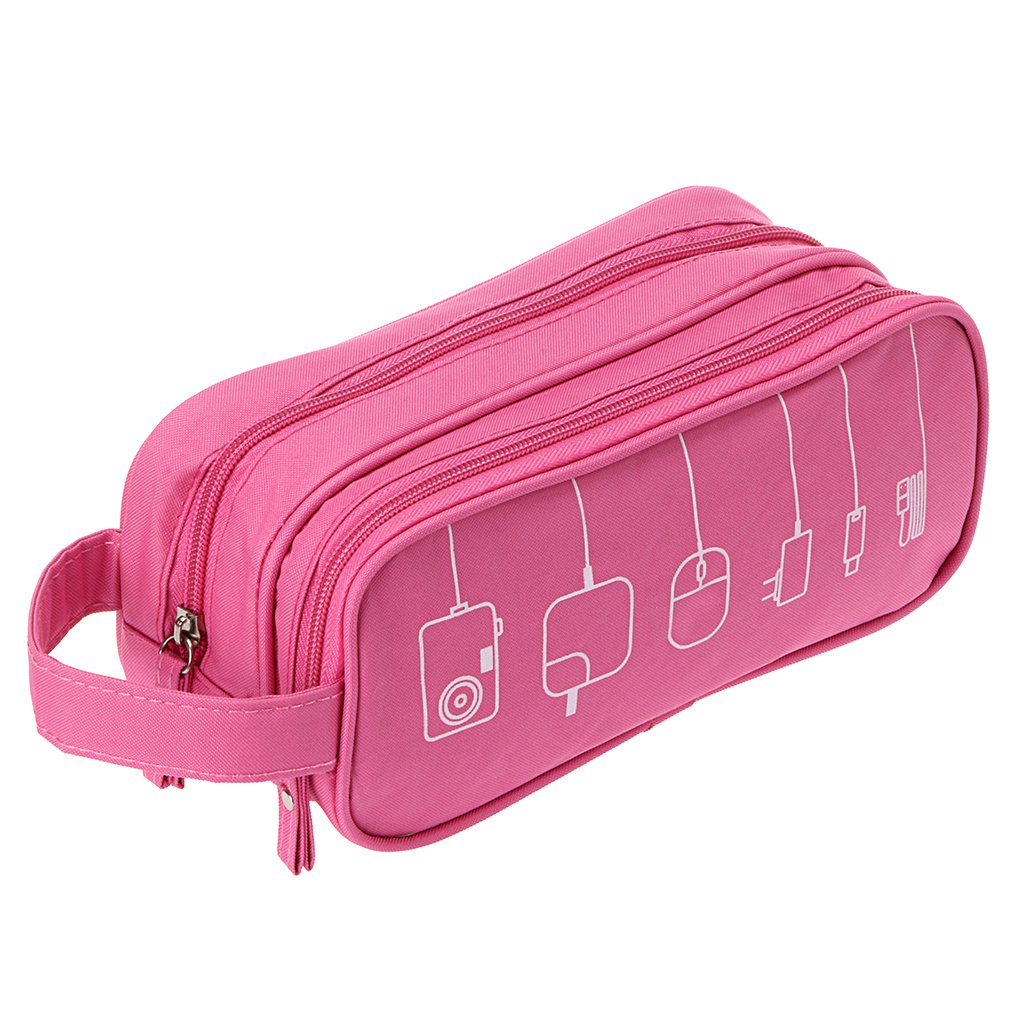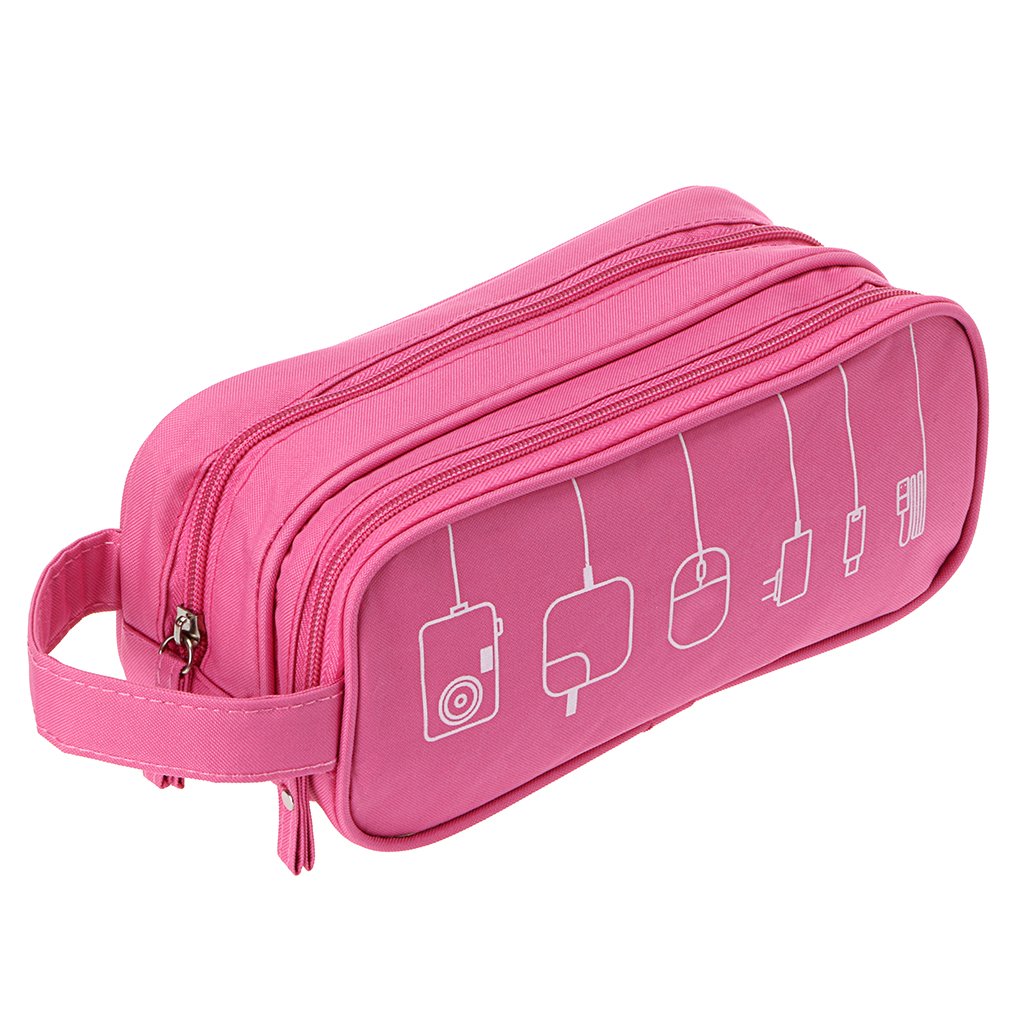 Fun Headphones – Know a kitty cat fan who'd love these sweet ear headphones for their next travel adventure! They have a smart bluetooth mode, can be used wirelessly and also feature fun LED lights.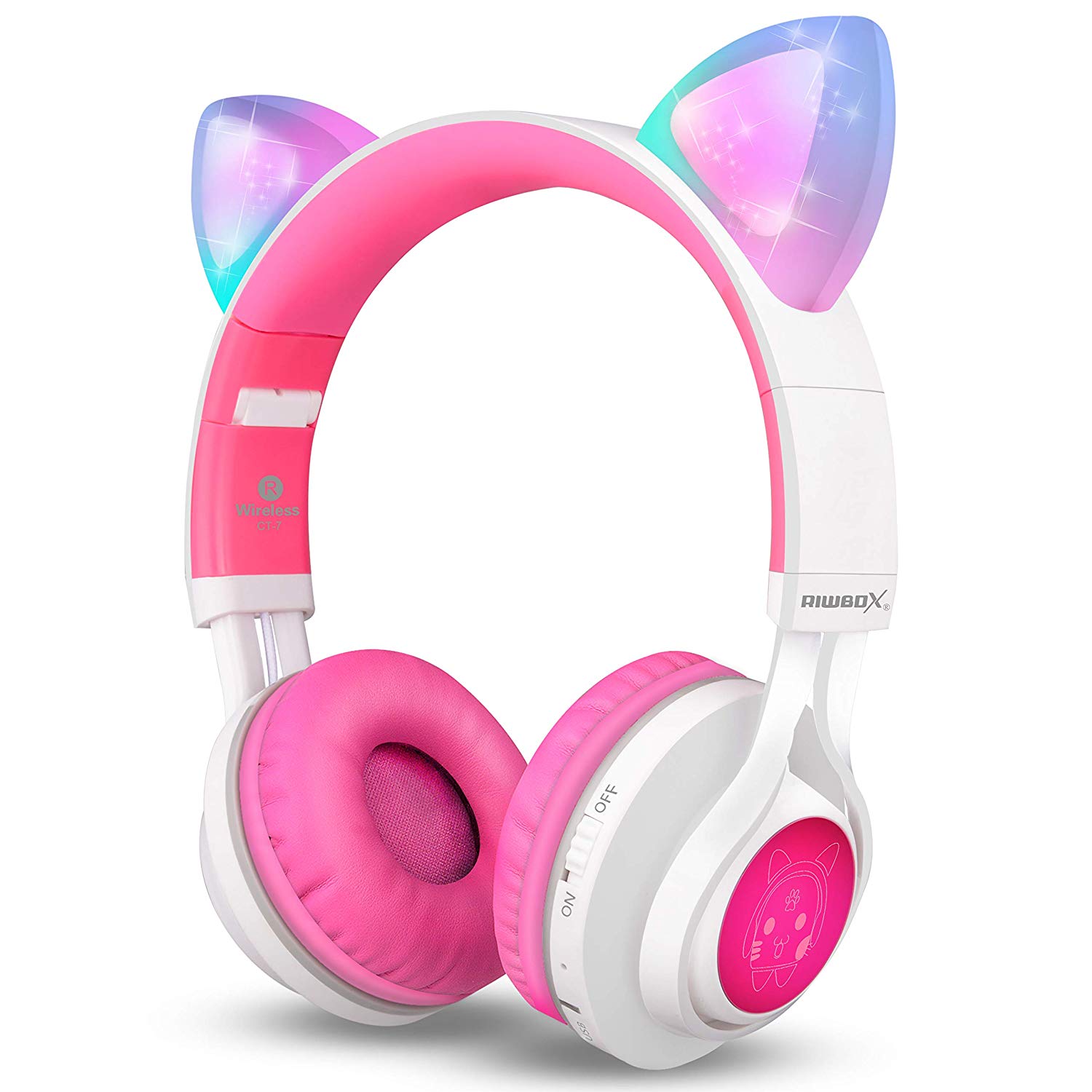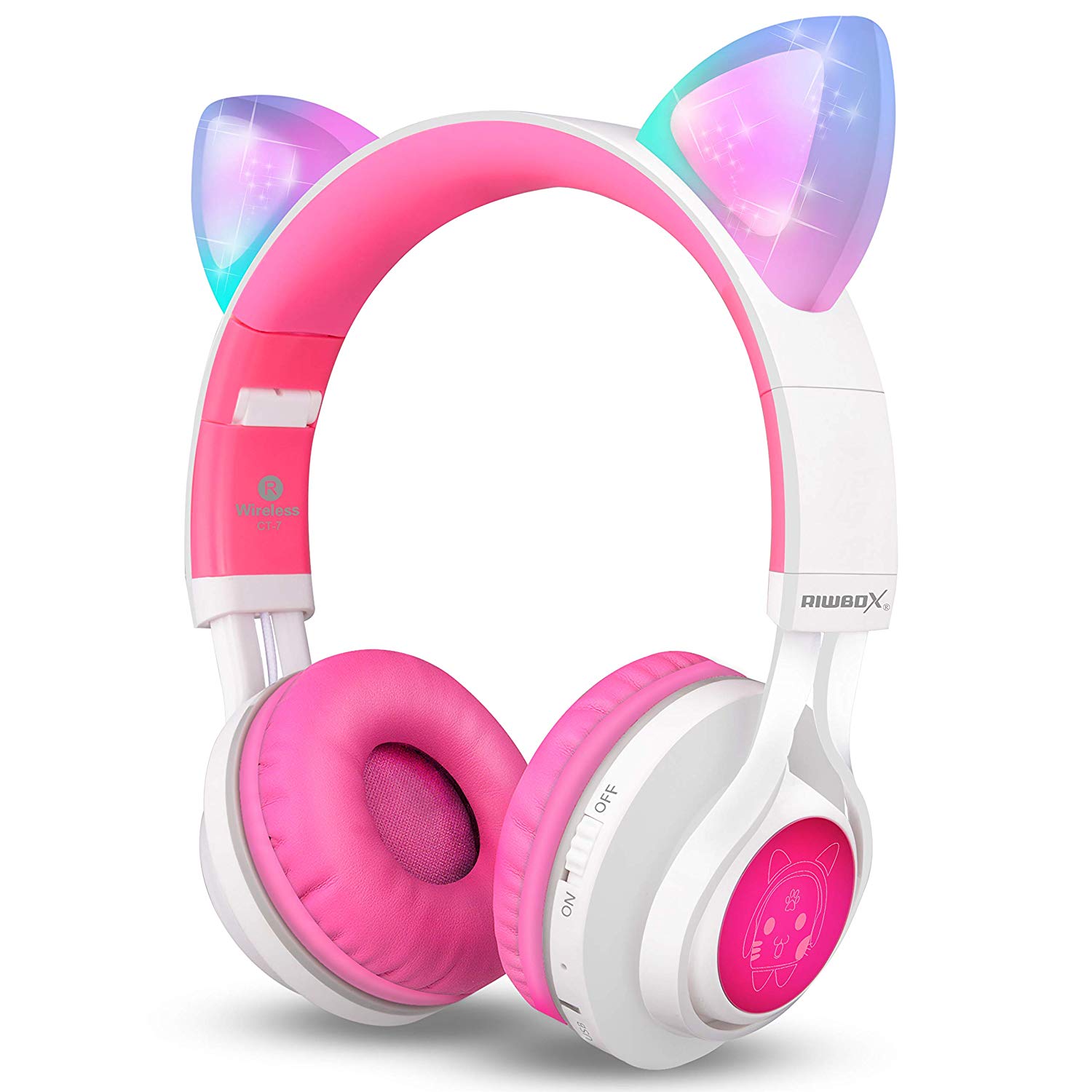 SkyBaby Travel Mattress – Designed to make flying with your baby easier, SkyBaby is the first travel mattress designed specifically for use on planes. Working with the infant loop belt, it allows your baby to lie across your knee in a natural sleeping position.
You can also carry baby on and off the plane still asleep in the Skybaby. Folds down into neat carrycase, and fits in hand luggage.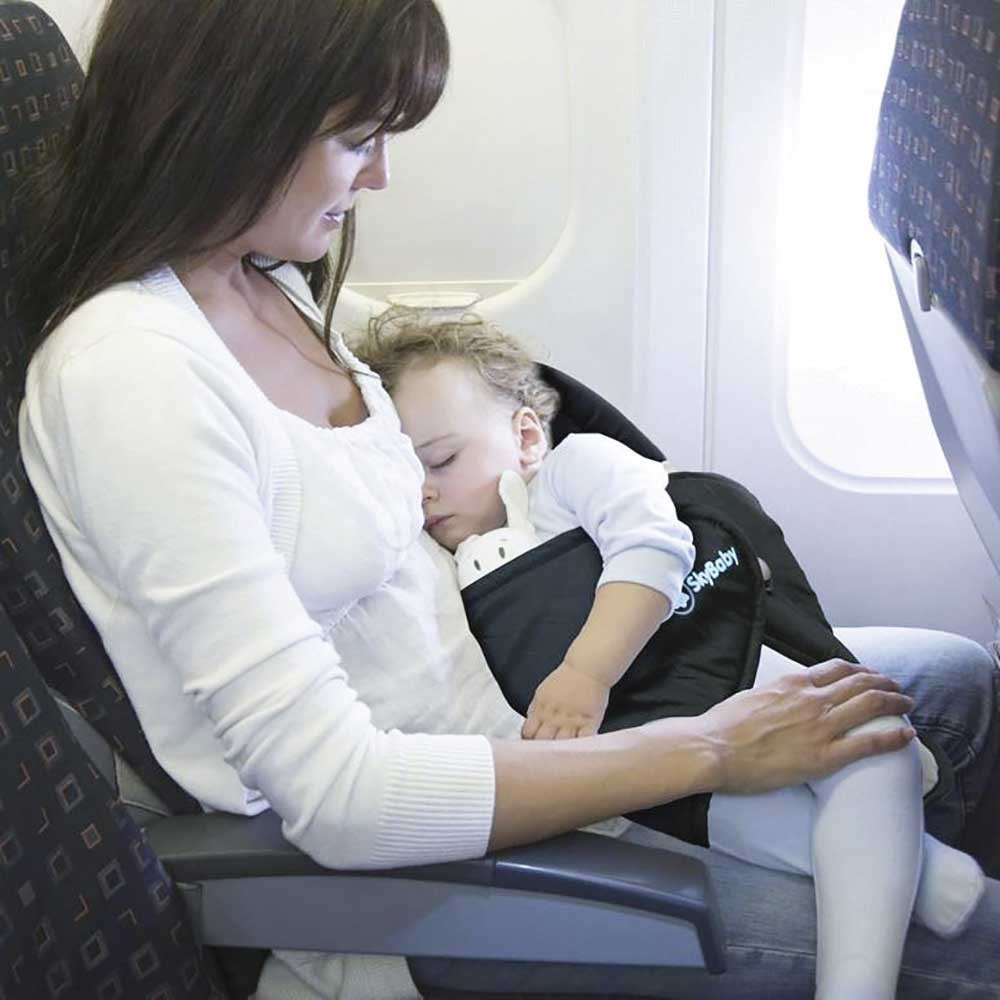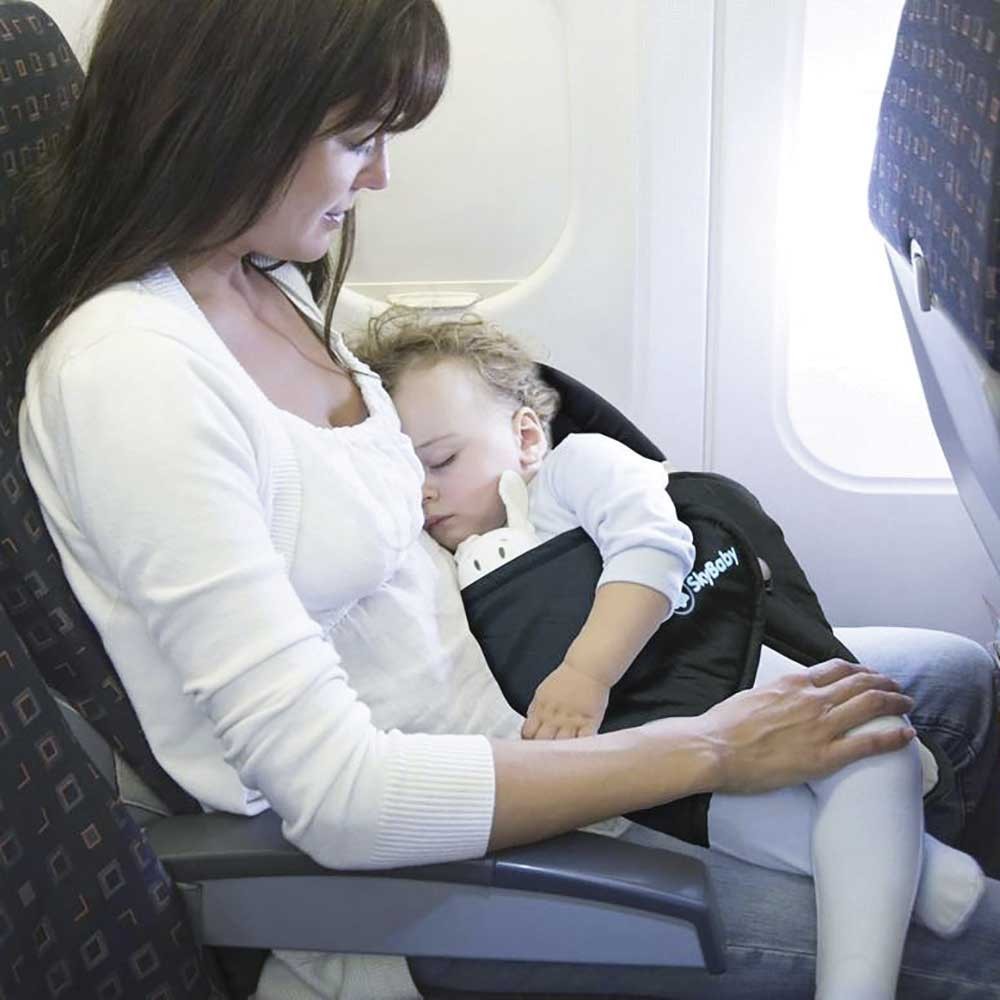 Mountain Buggy bagrider – Bagrider takes the fuss out of family travel, and offers a simple solution for parents travelling with tired toddlers. Now your little ones can hitch a ride through the airport as you pull your luggage along!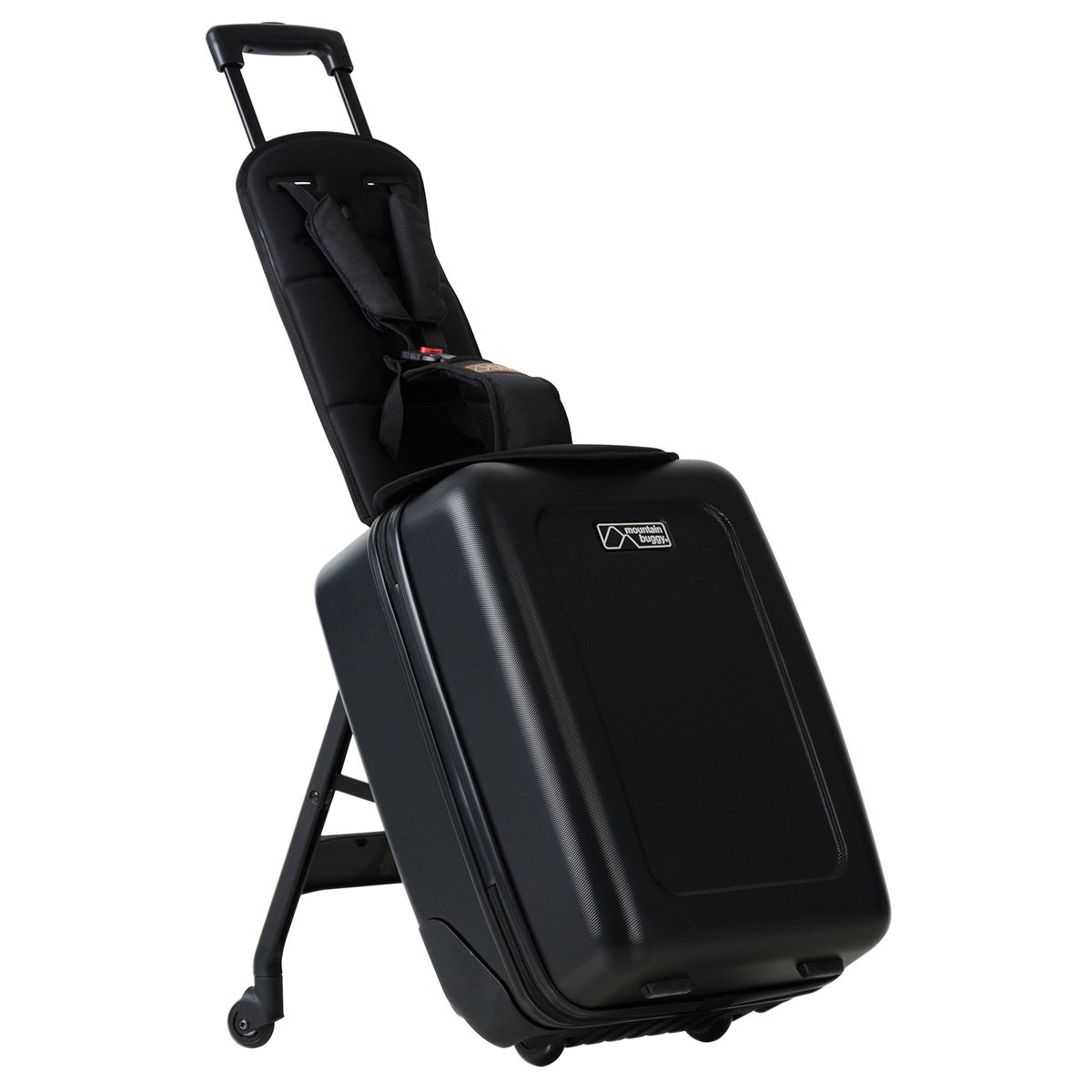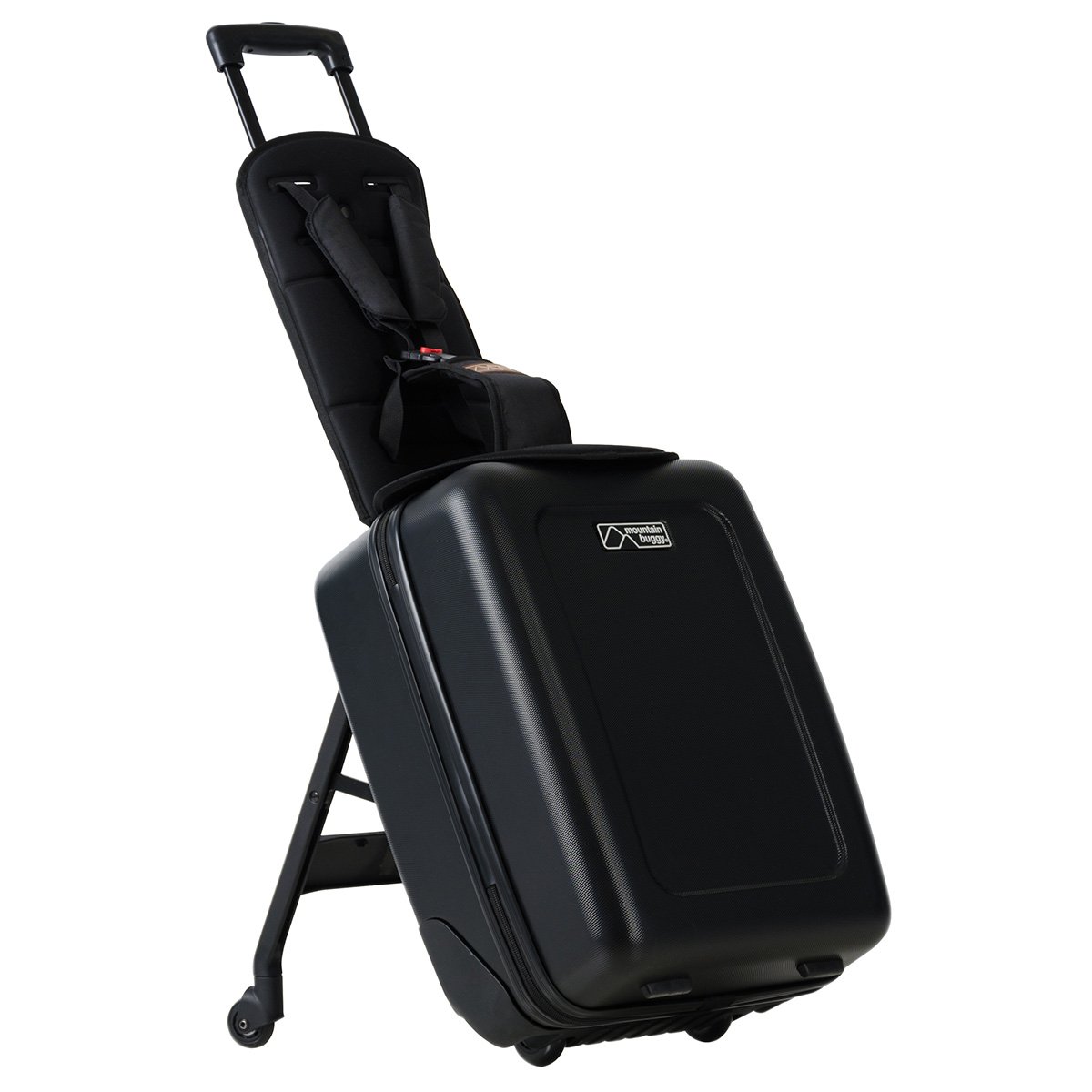 Packing Cubes – Keep your belongings organised when packing for your next getaway with these handy packing cubes. Now you can compartmentalise your bits, helping you separate clean and dirty clothes, wet and dry clothing, washing bits, cosmetics and more!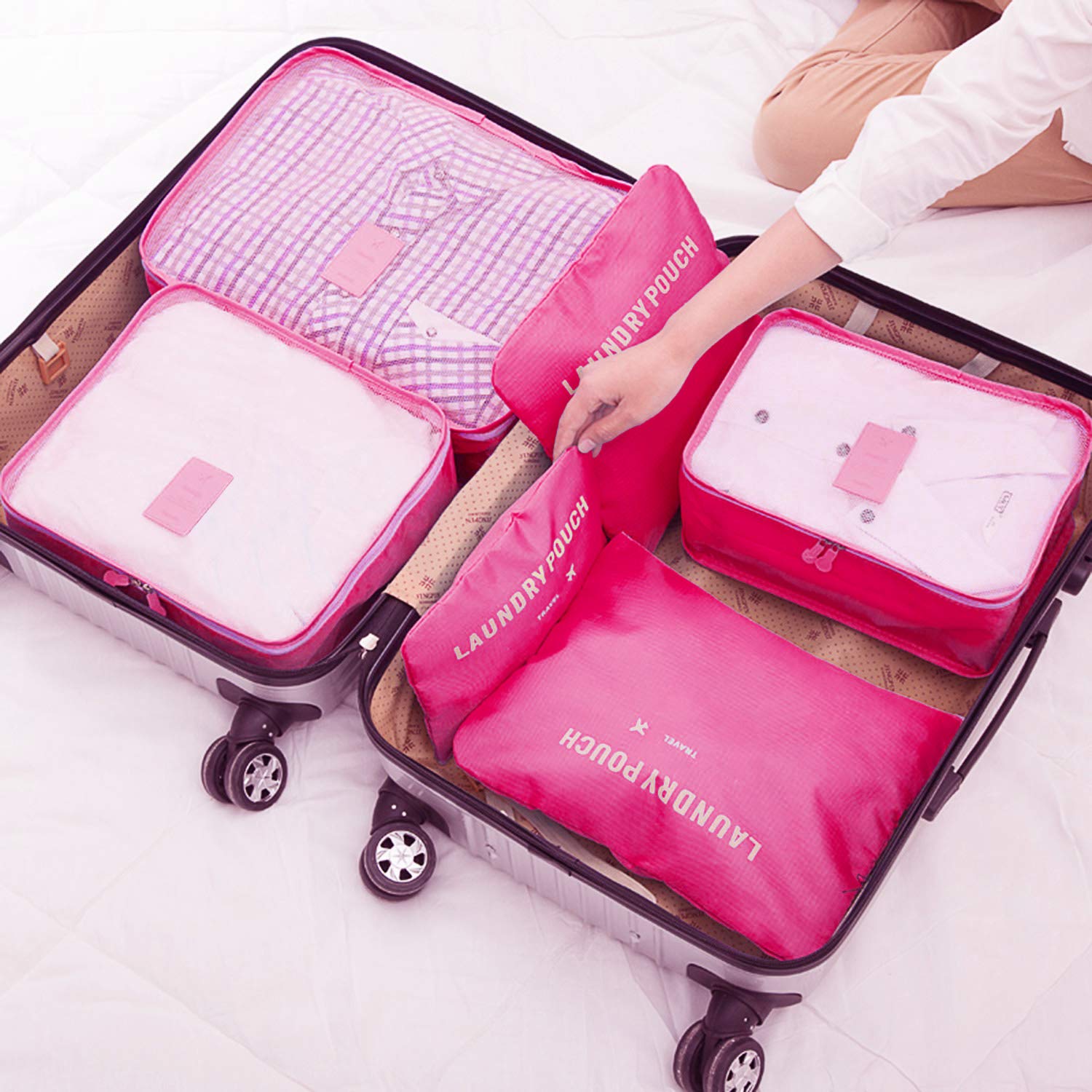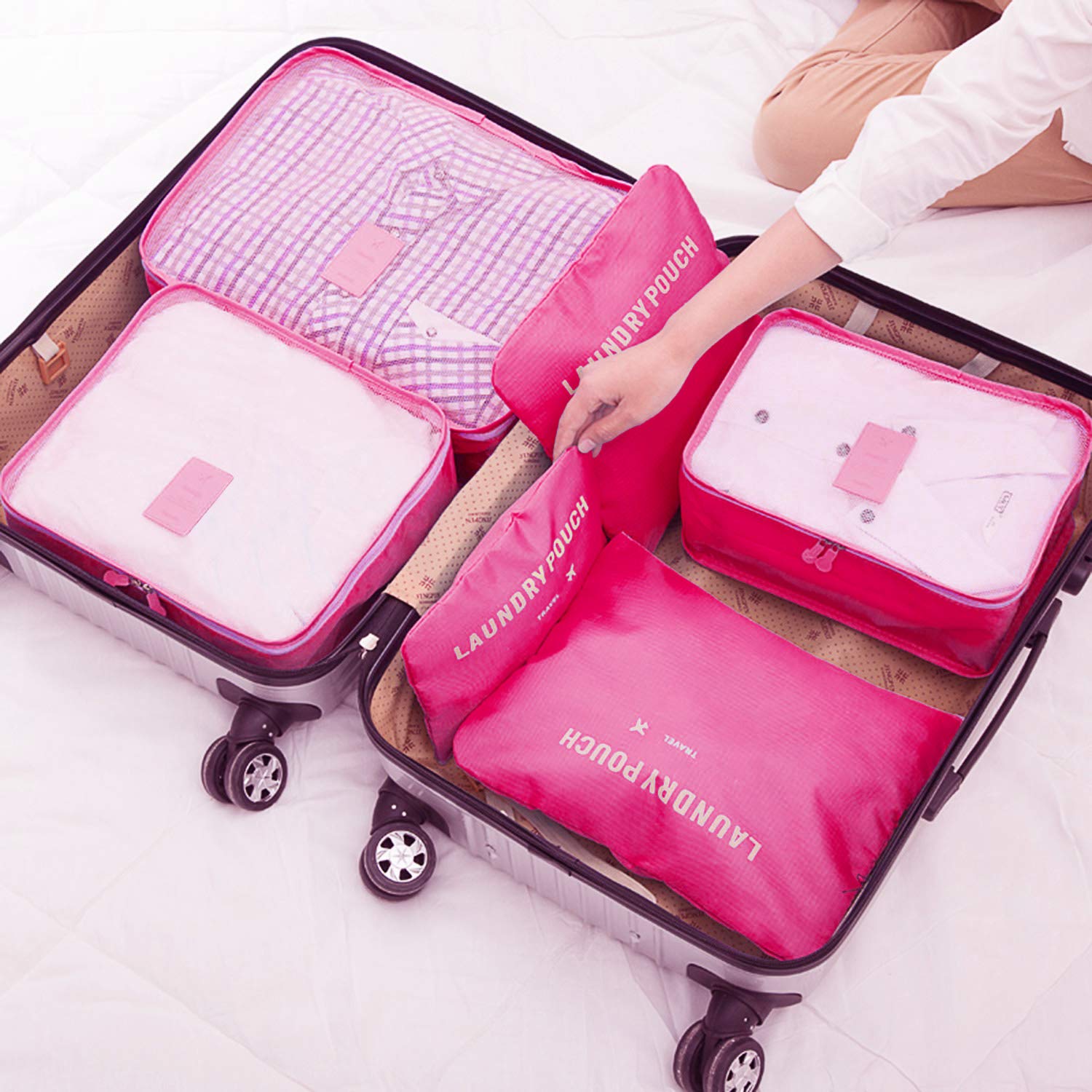 Mini Macaron Storage cases – How 'sweet' are these macaroon storage cases, perfect for packing your delicate jewelry, pills / medicine, or anything else tiny and easily lost when travelling.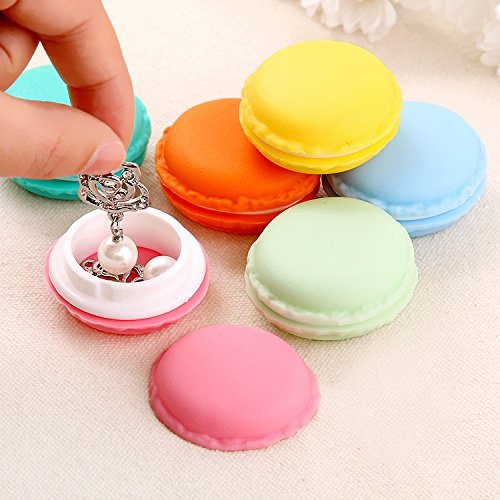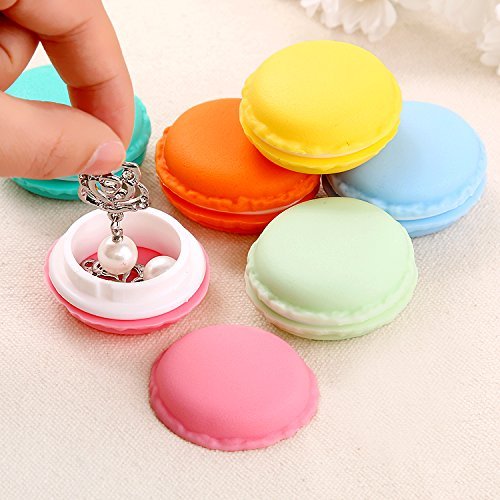 Waterproof Phone Case – Don't miss those splashtastic memories with this cool waterproof phone case.
Now you can take your phone in the pool or sea with you and capture those precious holiday memories without worry of your phone getting damaged in the water.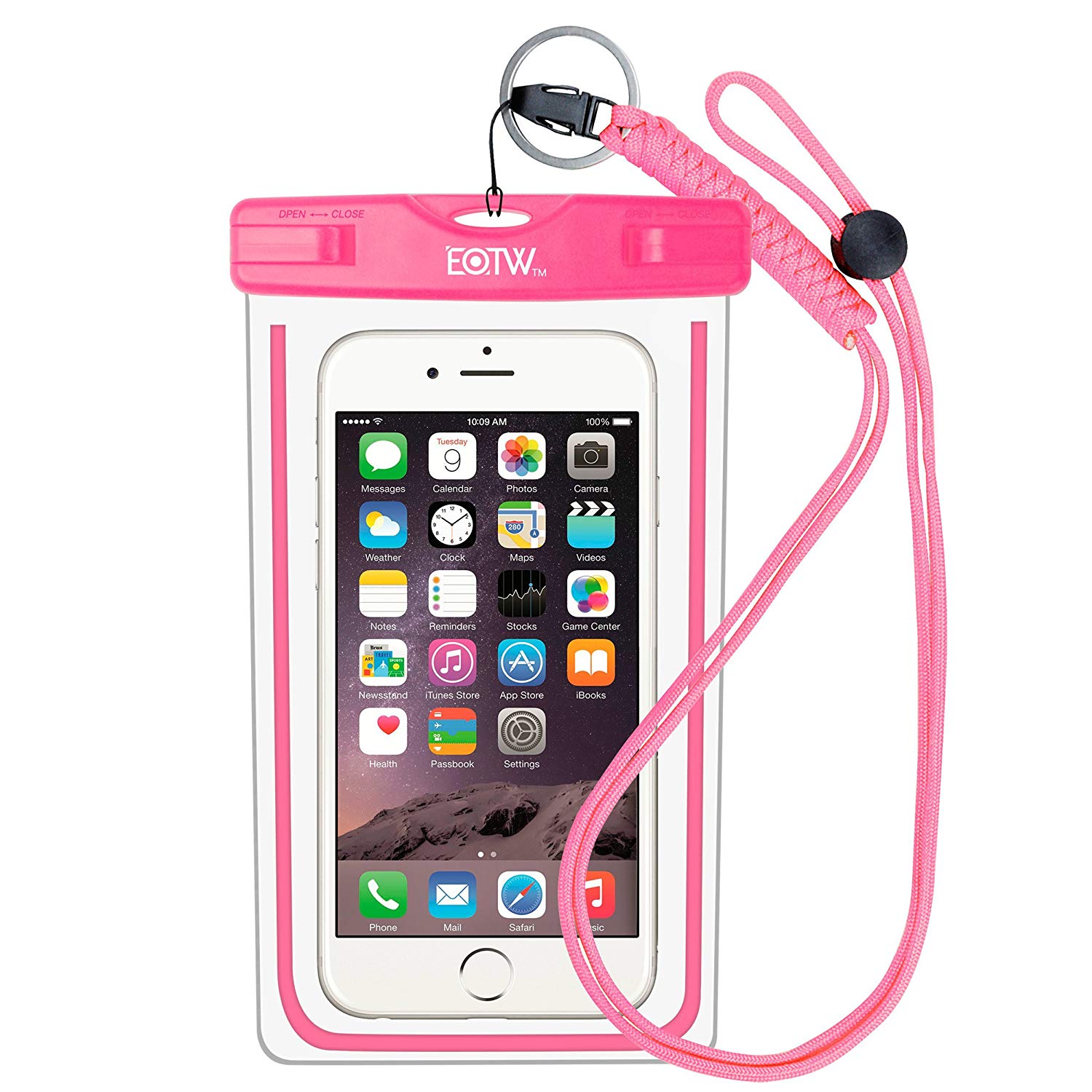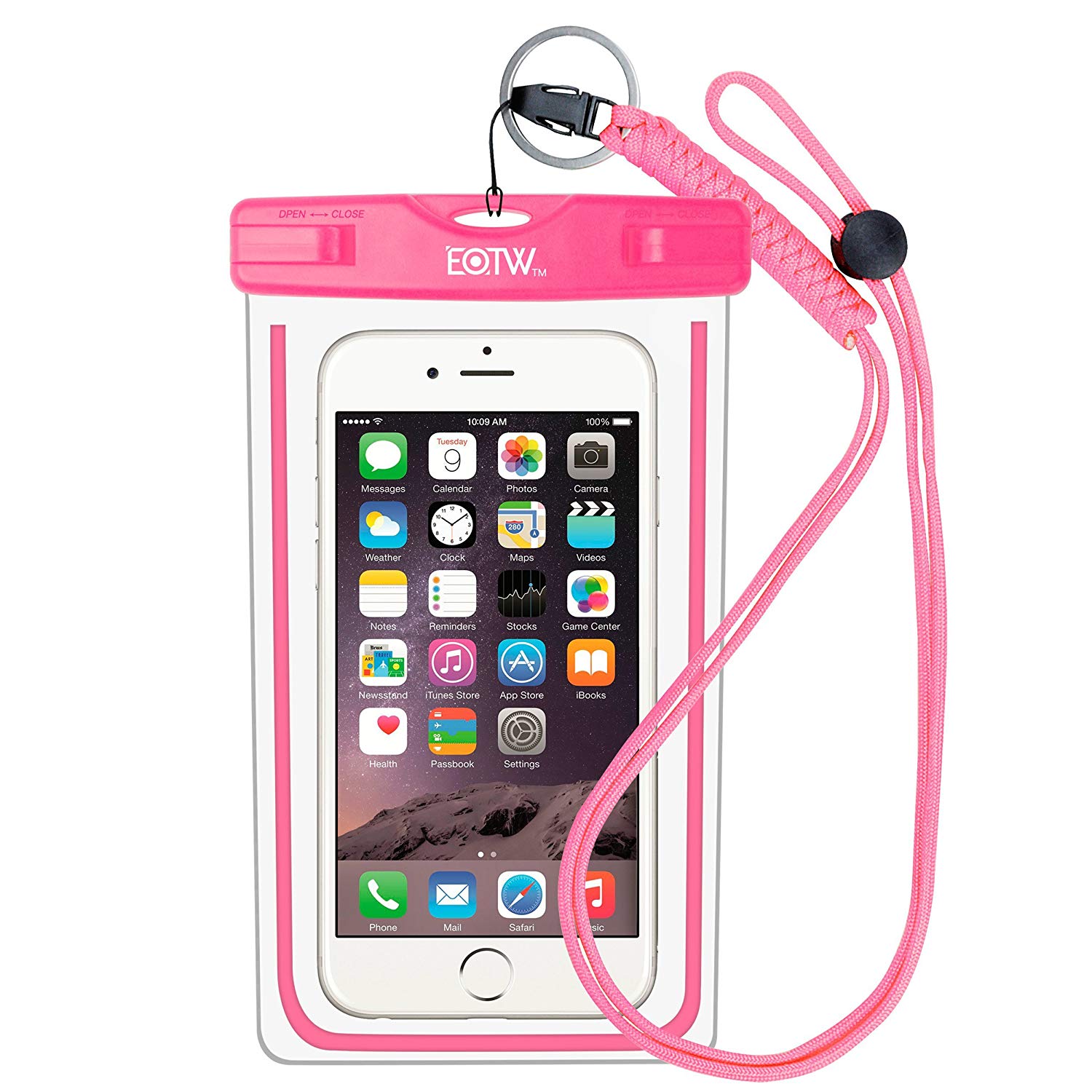 50 Things to do on a plane – Any parent will tell you, keeping kids occupied on a long plane journey can be tricky, but these handy cards will pass the boredom in no time.
Each of the 50 cards show a game, activity or puzzle to keep children entertained for longer.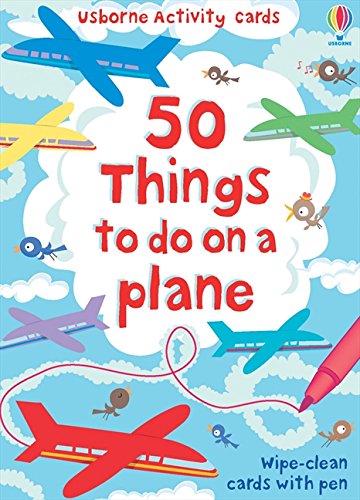 Travel Pillow and Blanket – How sweet is this travel blanket and pillow set! This cute penguin transforms any armrest into a comfy kids pillow and the blanket will keep little ones cosy when on-the-go.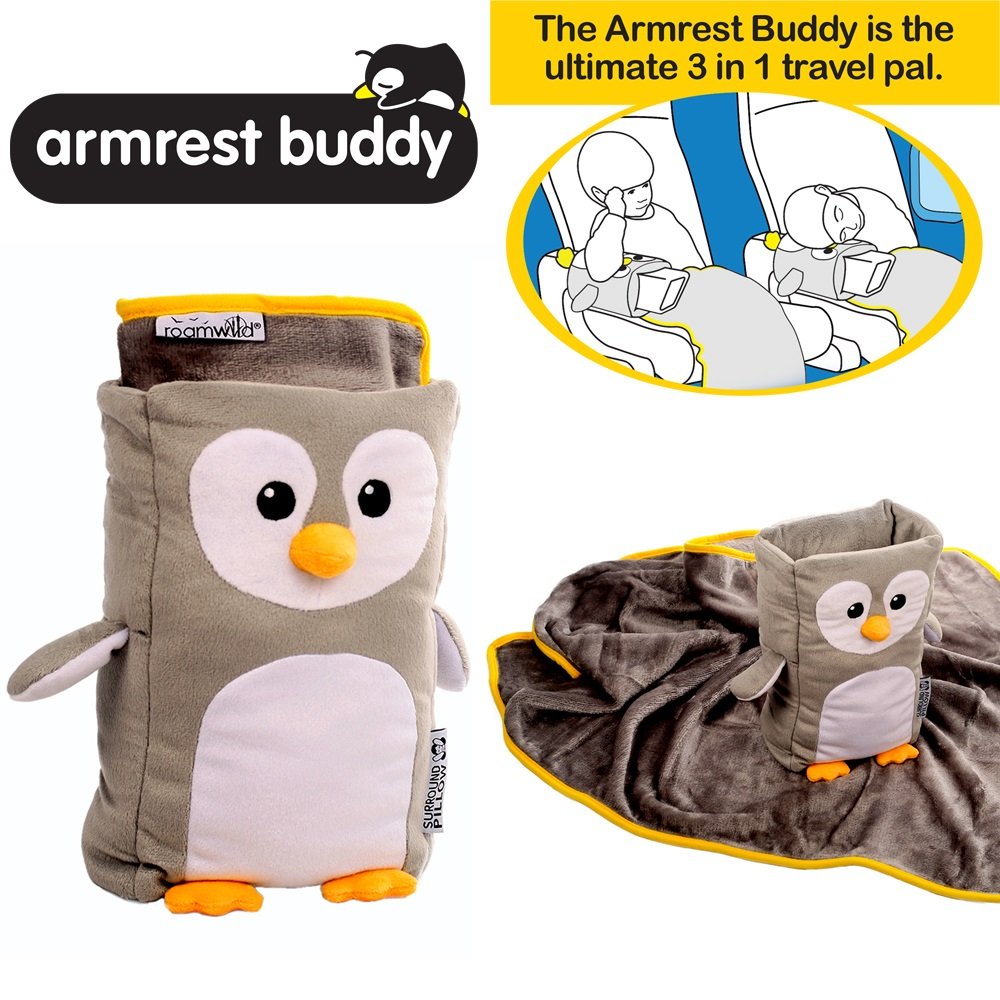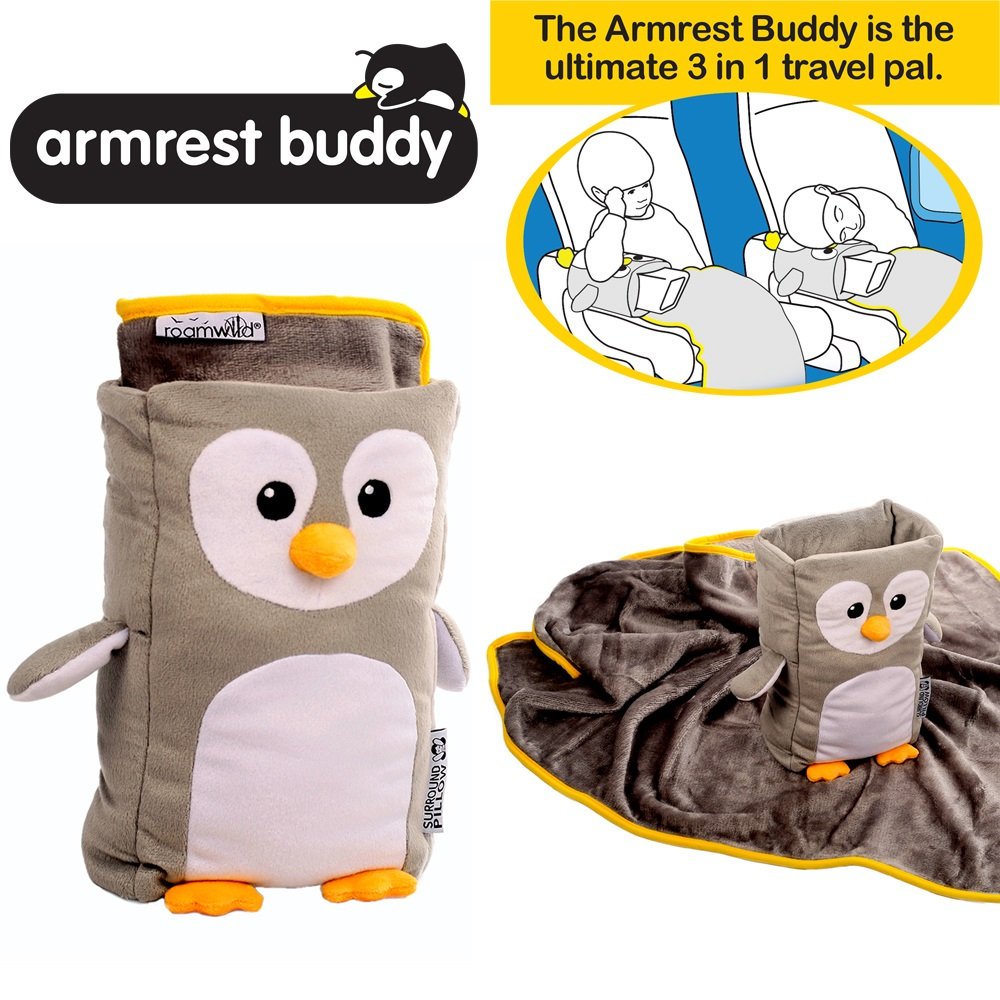 Baby Changing Backpack – Be a yummy mummy on the go with this super cute unicorn design backpack!
Ideal for your holiday travels… this handy bag will you allow to travel with 3 bottles in insulated pouches, plus tonnes of extra compartments for everything else you'll need!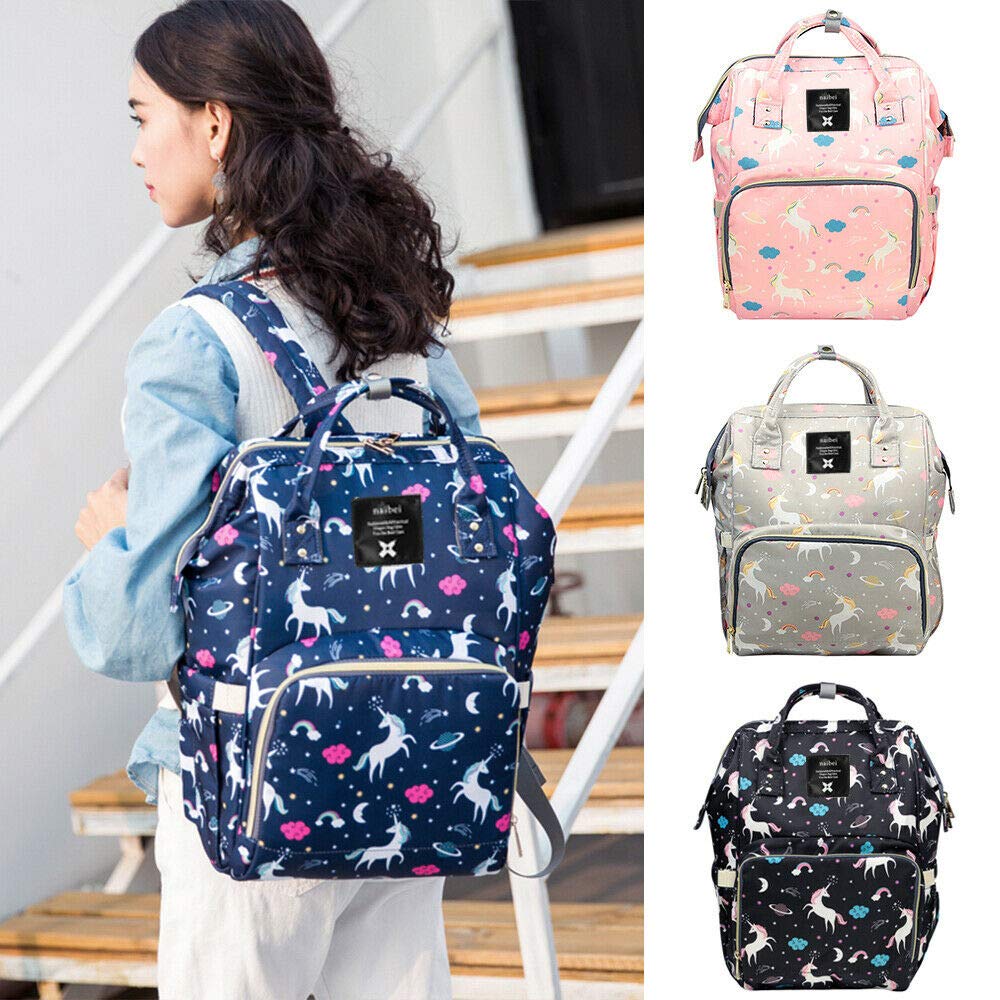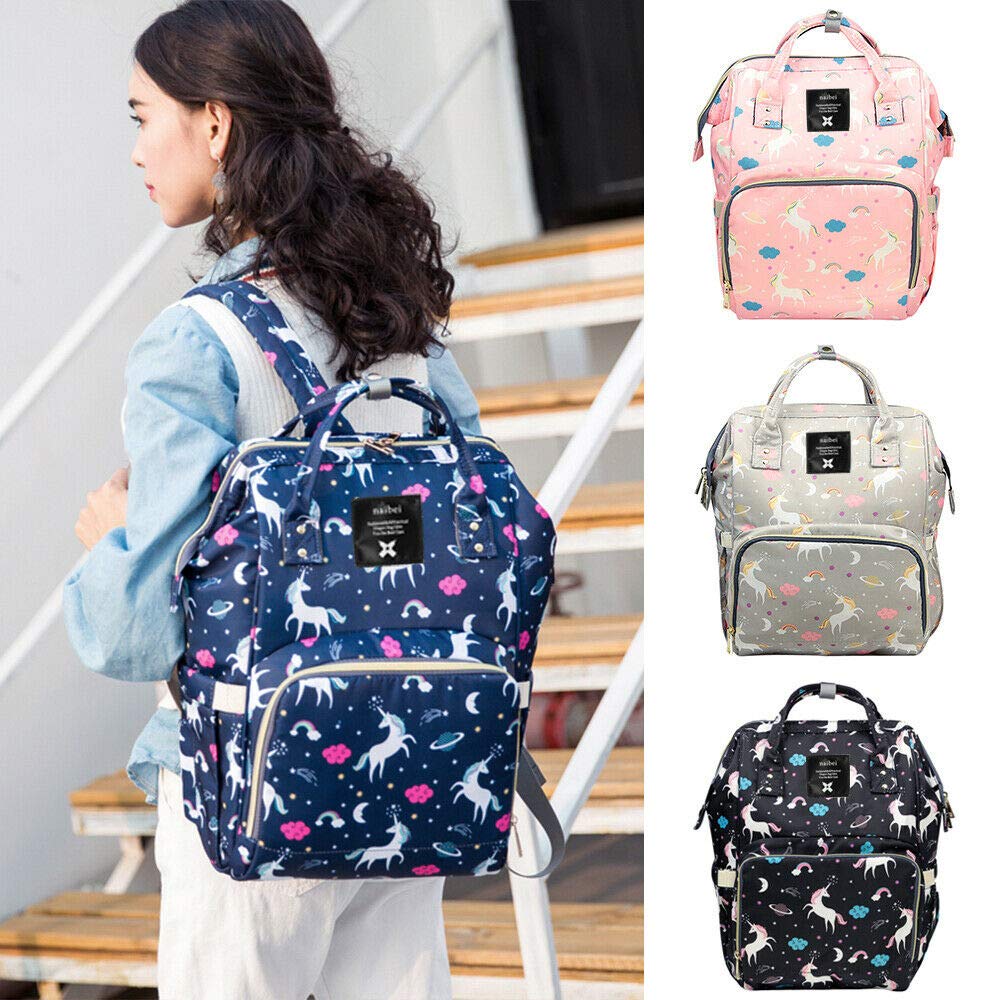 Travel Mug – Holidays? Alpaca My Bags! – I love this fun travel mug with handle. The double wall insulated stainless steel body will keep your coffee (or tea) hot on the go!
Perfect if you didn't have time for your morning cuppa before leaving the house for a road trip or to the airport!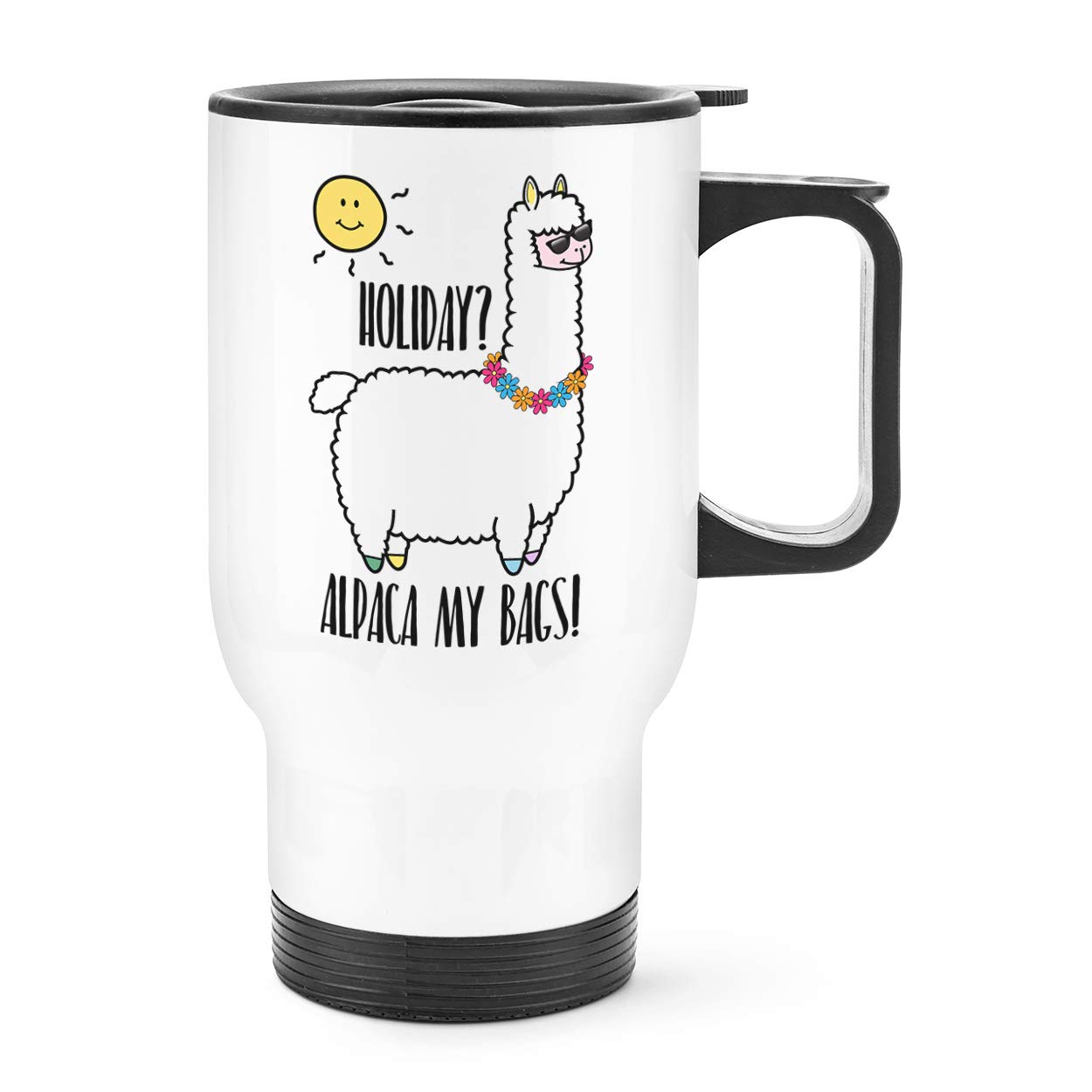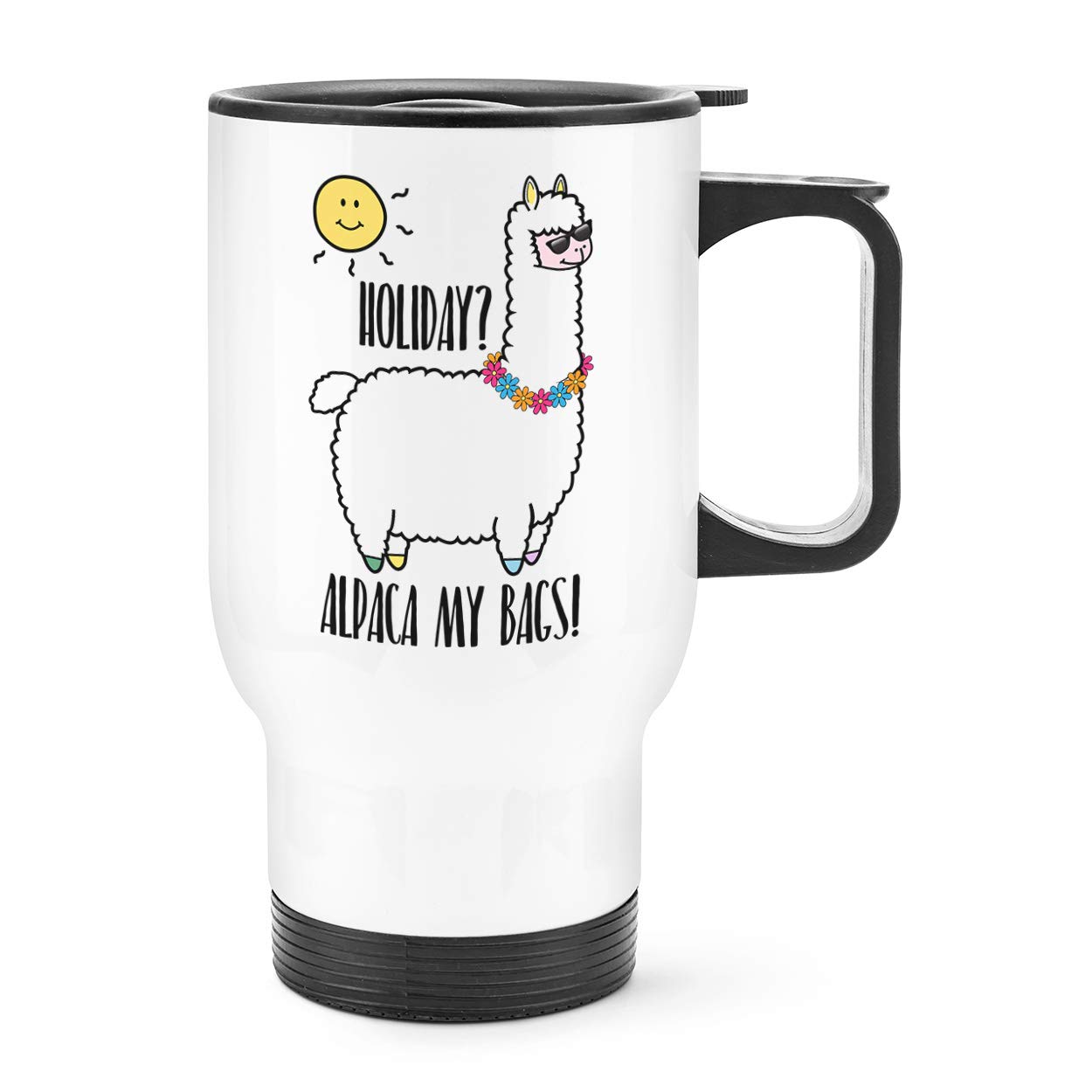 Well there you have it, we've probably spent your months wages for you, but at least you'll look fab with the latest travel accessories on your next holiday!