Hello, I'm Nicola, a deal hunter at FamilyBreakFinder. I'm also a mum and I've always travelled a lot with my two girls.
It can sometimes be challenging, to say the least. From changing nappies in undesirable small spaces to boredom at the airport, it can leave you wondering whether it's worth the hassle..of course it is!
To help you save your sanity and make the most of your holiday I've created this list of 14 essential travel products.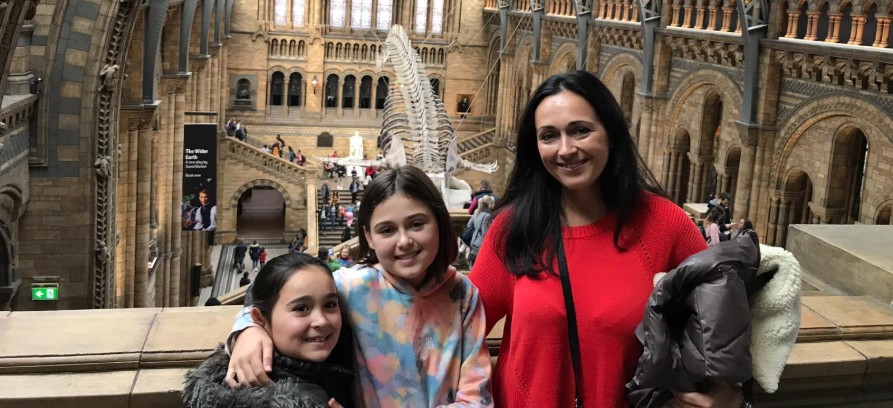 Travel Cot
Putting up a foldable cot can be frustrating and the last thing you need when you want to put your little one to bed.
This BABYBJÖRN Travel Cot is a breath of fresh air. It's lightweight and super easy to set up – plus it can also double up as a handy playpen.
No products found.
Stroller
I could not go travelling without a stroller. The lighter the better!
I've spent many an evening on holiday walking my little ones round in their stroller. They happily doze off in the balmy weather and leave you to enjoy a few relaxing moments, whilst they are sat close to you.
Highchair
Some restaurants don't have highchairs (or they're all taken!) so this flat pack highchair really does come in handy.
It's perfect for your self catering accommodation, knowing you have somewhere secure for your little one to sit in whilst they eat! I definitely see this as an essential.
Smart Baby Monitor
If you're staying in a villa and you want to keep an eye on the children whilst you are in another room, this product is great.
It is a smart Full HD baby monitor. The video is crisp and clear and it even has night time mode. It detects motion, sound and tells you the temperature and moisture. Perfect if you're abroad and in a hot climate. It can also be used as an indoor security camera.
Car Seat
You will need the right car seat and this one packs flat for convenience.
It's handy to know most airlines will allow you to bring your car seats for free and it will not count as going towards your baggage allowance.
Baby carrier
If there is an essential accessory for a new baby when travelling, it has to be a baby carrier. They really make your life so much easier! You can hold your baby without using your arms and keep them safe and snuggled whilst you enjoy your surroundings.
Car Seat Bag
These car seat bags are a great invention. It protects it and so much easier than carrying or dragging along!
Noise Cancelling Headphones
A good pair of noise-cancelling headphones can completely change your inflight experience.
Instead of the noise around you such as crying kids and plane engines, you can relax in your own little bubble of silence or song.
Discount - Save £2.00
Travel Cubes
You will not believe how much you can fit into these travel cubes. Travelling with kids you tend to take everything except the kitchen sink, so these travel cubes can really be great space savers and will fit perfectly into your luggage.
Watch this video if you don't believe me here>>
Reusable Swim Nappy
Everyday nappies are not suitable for use in a pool as they absorb water.
Normal swimwear on its own will give no protection against any accidental number twos, so you really need a proper swim nappy to stop any poo dramas! That wouldn't be a good look around the pool.
Foot Rest Pillow
Perfect as travel bed for children. You can inflate and put in front of the child's plane seat.
Then they can rest their head on the pillow with their legs on the seat. Works a treat. Also great for putting your feet up almost anywhere. All round essential for comfortable travel.
Leak Proof Cup
Now my girls are a bit older but some of my friends swear by these non leak sippy cups. So useful if you don't want soaking wet clothes whilst on the move.
Portable Changing Pad
Now these are so handy whether you are travelling or not. I would say if your baby/ toddler is of nappy changing age then this will save you many an awkward nappy change.
You know where it's been and you can keep it clean and hygienic. It folds away into a handy carry pack plus you can store all your wipes and nappy changing essentials in it too!
Trunki Ride-On Suitcase
Probably one of my best ever purchases! The Trunki pull-along/ ride-on suitcase is loved by most kids as it effectively doubles up as a suitcase.
It's perfect for filling with toys and essentials, but also as a seat for tired kids or they can even ride along on it when they want some fun at the airport! The Trunki also comes in an array of colours and fabulous, fun designs.
Travel Accessories – Buyer's Guides