For this post, I have put together a collection of the best girls school shoes currently available. See my top picks and buyer guides for all school shoes.
Our Top Pick
My favourites are the Start-rite Girls Angry Angels Matilda Brogues as they are super stylish, classic and made of soft leather which is comfortable for kids feet. Both my daughters have worn these exact school shoes at one time or another! Make sure your child can do their own shoelaces if you decide on these ones!
Show Today's Top Deals
These are today's top deals and bestsellers for girls school shoes.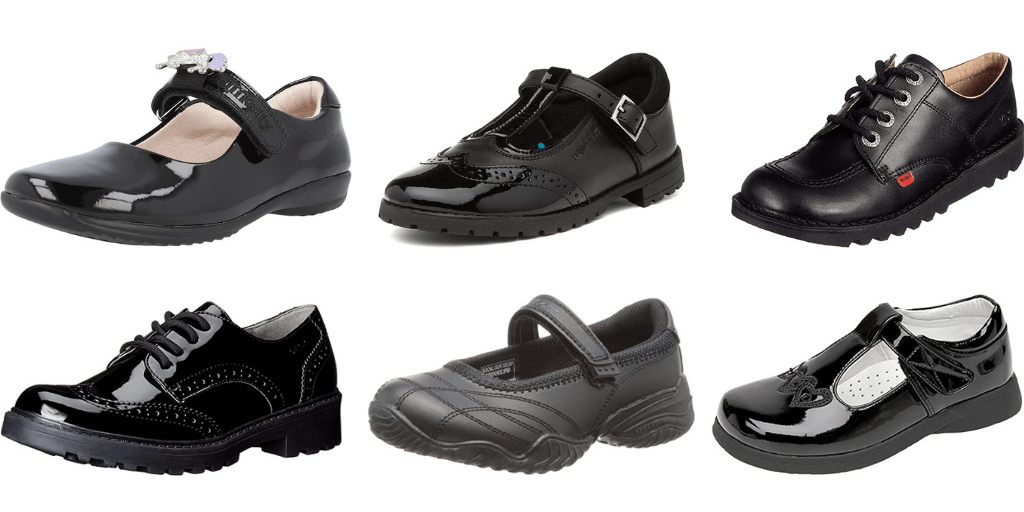 When it comes to buying new school shoes, you need to get it right! Your child will be wearing them every weekday, so you need to be sure they not only fit well, but are comfortable, smart and durable.
We've picked the best school shoes for girls which are available to buy online now.
Read through my buying guide – I'll show you what features to look out for and your key considerations when buying a pair of school shoes. You can also read my reviews of the best options out there for girls. I cover all the top brands like Clarks, Start-Rite, Geox, Lelli Kelly and more.
As well as our reviews we've pulled together 1000s of customer reviews so you can make a more informed decision.
So here is my list of the best school shoes for girls.
Skechers Girls Velocity Pouty Mary Jane School Shoe
Discount - Save £1.63
Kickers Unisex Kid's Kick Lo Core Leather Shoes
Discount - Save £25.01
Geox Girl's J Casey N Brogue
Boulevard Girls Touch Fastening T-bar Shoes Black
Discount - Save £1.03
Geox Girl's J Casey N Brogue
Start-rite Maria Narrow Shoe
Under Armour Unisex Kid's Mojo Shoes
Start-rite Girls Angry Angels Matilda Brogues
Hush Puppies Maisie Girls Black Leather T Bar Shoe
Lelli Kelly Blossom Unicorn Girls School Shoes
Clarks Scala Bright Youth Girls Loafers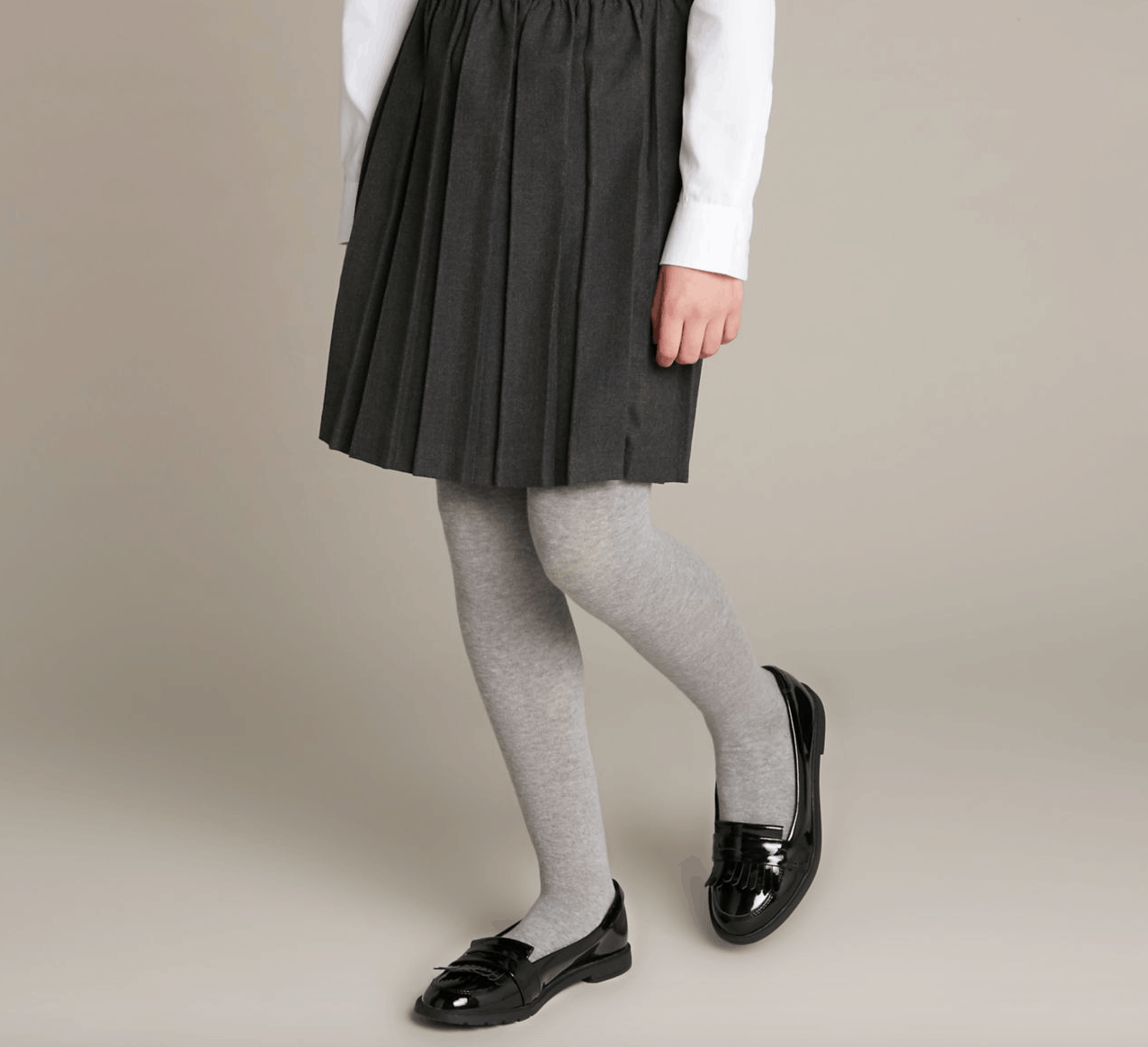 Today's Top Deals & Bestsellers
Where To Buy Girls School Shoes
What To Look For When Buying School Shoes
Buying School Shoes Top Tips!
Think Ahead
The school shoes rush always seems to happen just before the kids go back to school! Think ahead and buy your kids shoes in good time, so that you don't get left with limited choices in sizes and styles. Kids feet do grow quickly but a month or so more won't make much difference.
Buy Online
Typically, shopping for kids school shoes means queuing to get their feet measured in-store and buying what is available in the shop. This is a perfectly good way to buy shoes, but you also have the option of buying shoes online from your favourite store or website. You may find you have more choice in sizes and styles doing it this way. You can always have their feet measured in-store first, just so you are confident you are getting the correct size or you could use your own foot measuring gauge.
Make Sure They Fit
When the shoes arrive let your child try them on, ideally indoors on carpet, so that the soles stay clean. Don't remove any tags or labels until you are sure you are happy with them and they fit correctly. To check the shoes fit, first test for the heel grip by holding the ankle with one hand and pulling down gently on the heel of the shoe. It should stay in place. Then feel over the top of the shoe and check there are no gaps, especially between the shoe and the heel. Then, feel around the ankle to make sure the shoe does not touch the anklebone, as, if it does, it could rub and cause blisters. Lastly, press down at the end of the shoe to feel for your child's toe. There should be some growing room, but not too much.
---
I hope this list of the best girls school shoes was helpful.
If you think I left any out or have a suggestion for a future article, let me know in the comments below.
Nicola
School Shoes Buying Guide