Wow! check out these bargain flights in Thomas Cook Airlines January Sale with flight from just £29.99 one way!
Fly from now until the end of April.
Visit the Canary Islands and get a burst of winter sun without breaking the budget. Be quick this sale ends 23rd January.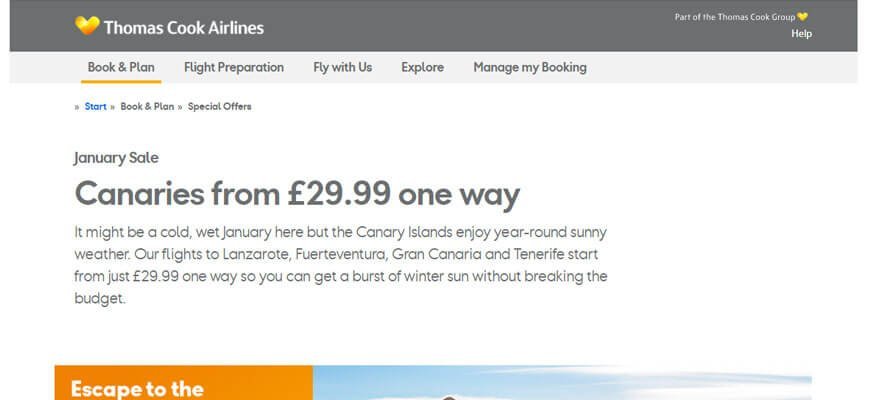 Flight Details:
Thomas Cook Airlines January Sale
Flights to the Canary Islands from £29.99 one way
For flights between now and April

Dates of sale: 19th January – 23rd January
Looking for somewhere to stay?
Of course you'll need to find somewhere to stay… does a villa with private pool, close to the beach take your fancy? Well check out our Rentals Finder to search over 4 million holiday rentals worldwide and compare prices from dozens of sites like TripAdvisor and HomeAway. It's great as you can search by price, size, amenities and rating!
Prefer a package?
If you prefer to take the stress out of your holiday with package deal, we have you covered! Why not try using our package finder to help search for the holiday you deserve!
What do to while your there!
Without the constraints of a package holiday, you're free to roam around Spain and visit any attraction you want. But what is there in the Canary Islands to do? Well, we can help! Use our attraction finder tool to give you guidance on what to do, visit waterparks, themeparks and parks or look for culture with day trips and jeep safaris. The possibilities are endless!